Neve has been with us for more than two years now. 🍾 Right from day one, our main goal was to make the fastest and most feature-rich WordPress theme possible. All Neve features are carefully analyzed to deliver the best user experience, and every piece of code was optimized to give you a lightweight and fast website.
Time has passed and Neve has grown more and more, reaching 200,000+ active installs according to WordPress.org. There is now also a beautiful and vast community of nearly 4,000 people sharing ideas and helping each other build great things with Neve.
If this was a fairytale, we could end right here with "and they lived happily ever after." But we're not done yet, and there's much more to come. There's a whole range of new features in the works and we'll be revealing them gradually over the next months. Which brings me to this piece of breaking news:
Today, we're ready to reveal (drum roll) 🥁🥁🥁 Neve 2.9's exciting features.
Let's have a look and see what's new:
Global colors everywhere 🟥🟩🟦🟨
Customizing your website's colors has never been easier. In Neve 2.9, you can choose between light and dark color palettes, or even create your own and apply it sitewide.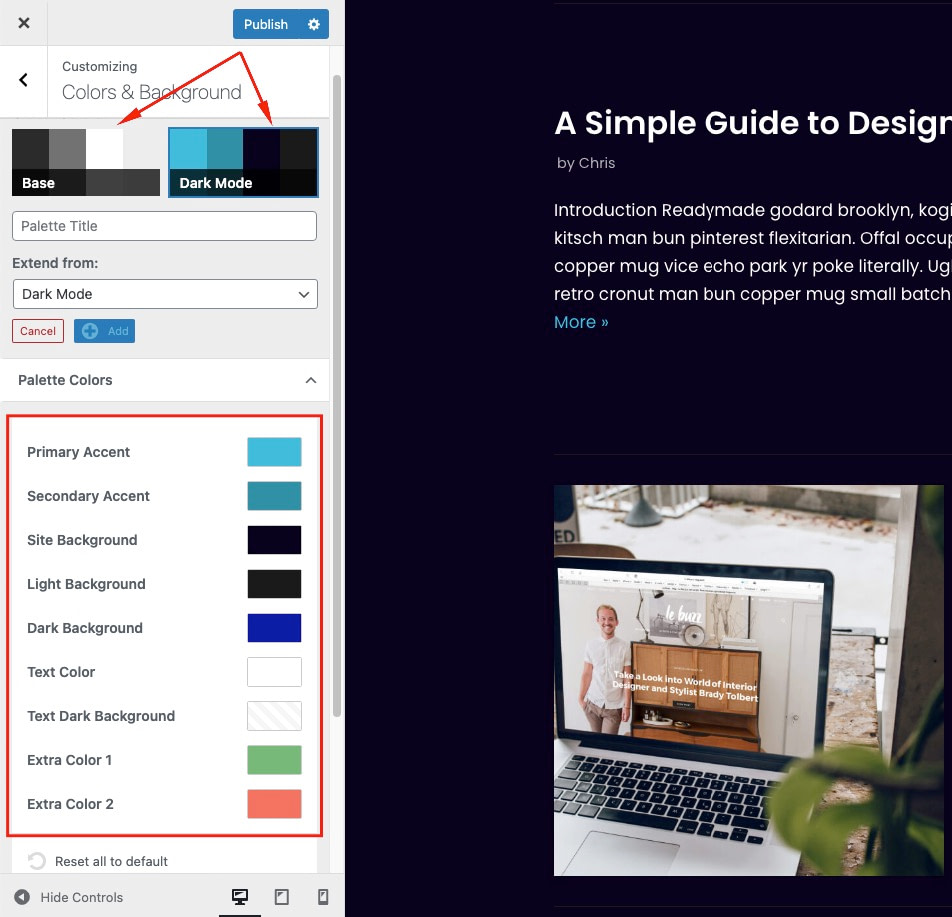 Easy enough, right? And that's not all of it. Every color control that you customize in WordPress Customizer or in the block editor can inherit those colors.
For example, you can link the colors of the "go to top" links to the global color palette. If you then change the palette, those "go to top" links will change accordingly.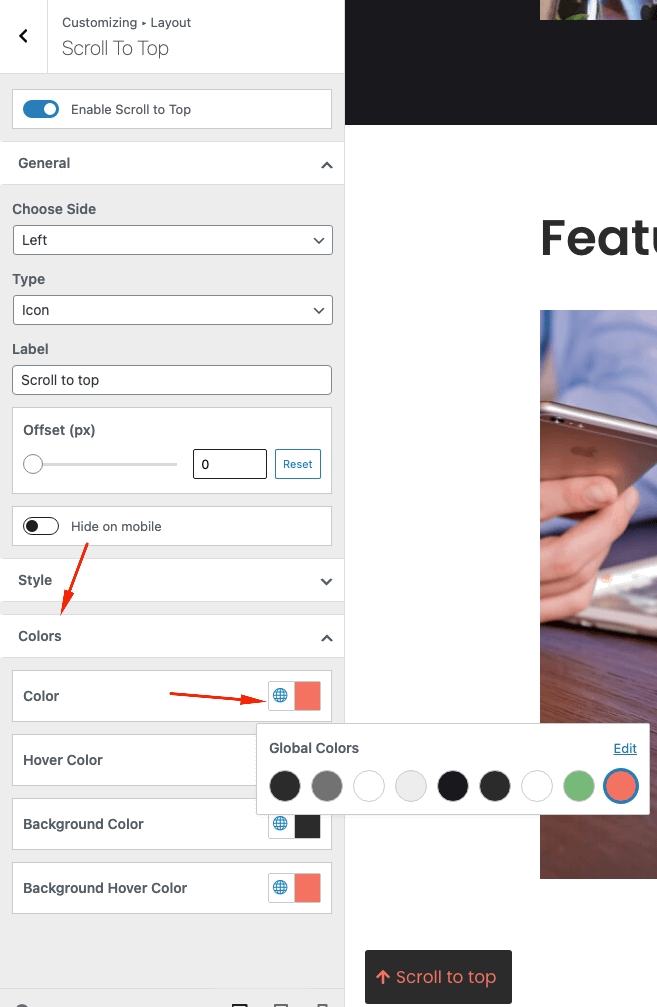 The same principle applies to the editor. For instance, you may have a paragraph that you want to highlight. You can assign the Primary color to it so that if you change the palette, the paragraph will inherit the Primary color of the new palette.
"Wow, that's so cool. Let's see more Neve features!" you're thinking. We love your excitement, and there is more.
We've extended the global color settings to Elementor, too.
When you create a page in Elementor, you can choose Neve's global color from the color settings of any given widget.
This way, your design can remain consistent throughout the whole site.

Perhaps the best thing about the global colors is that this feature is available in the free edition of the Neve theme. We hope you are as excited as we are about it! Give it a try and let us know what you think.
Shopping cart checkout styles 🛒🛒🛒
For the WooCommerce enthusiasts among us, we've added two more layouts (three in total) for checkout pages. Let's have a look and see what's new:
1. The "standard" layout
The standard layout is Woo's default layout for the checkout page. However, you can spice it up a little by enabling the Boxed style option. If you enable it, you'll be able to control the page background color, the box background color, and also the padding of the boxes.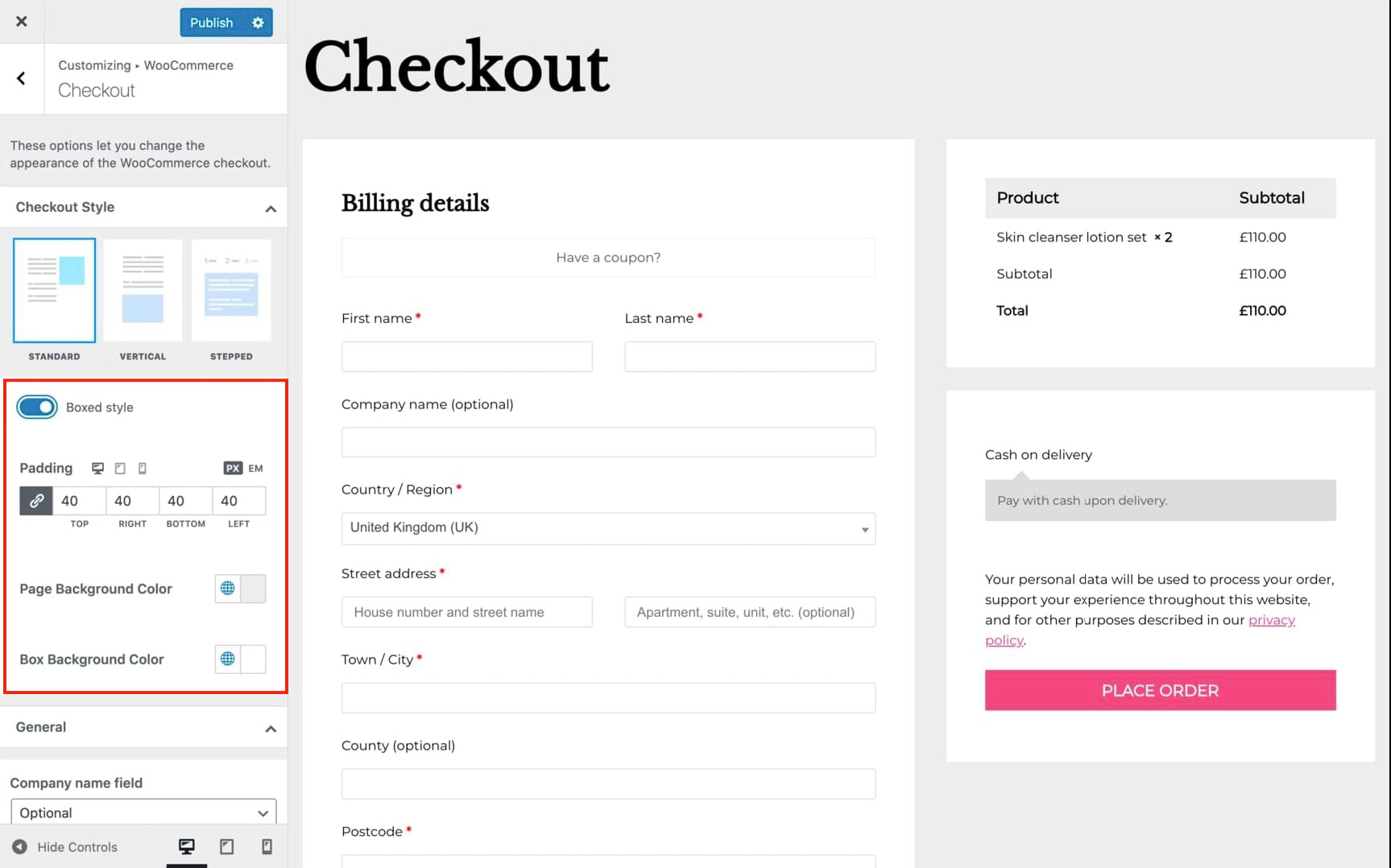 2. The "vertical" layout
The vertical layout takes the "order review" and "payment" boxes and moves them to the end of the page. This helps with avoiding distractions and makes it easier for your customer to fill out their billing and shipping details.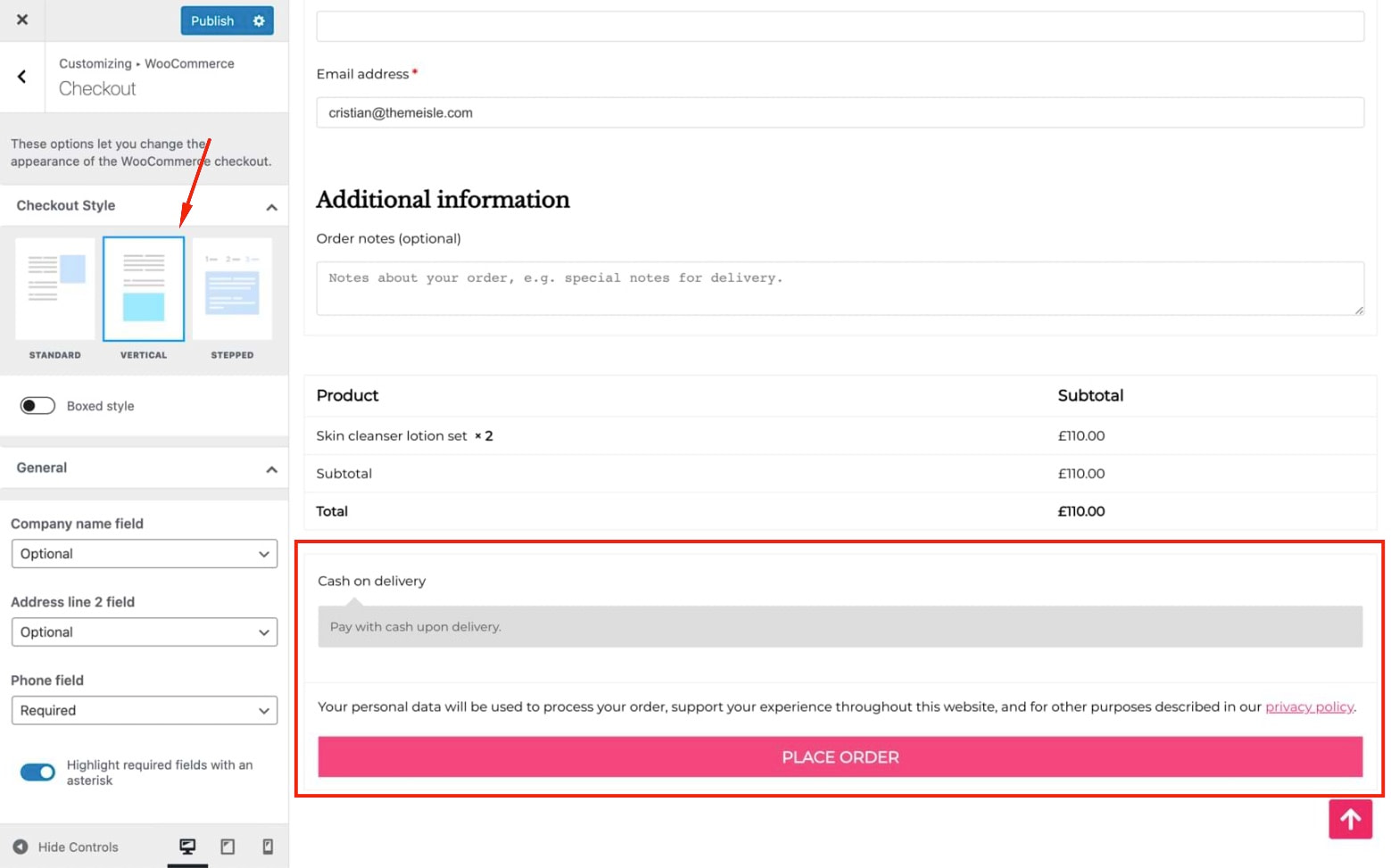 In the Boxed version of this layout, besides the box padding, box background and page background, you're also able to control the box width.
3. The "multi-step" layout
This layout takes the checkout process and breaks it down into three steps.
The first step is billing. It's where the customer fills out the billing details form.
The second step is order review. It's where the customer gets to see what they are buying and confirm that everything is okay.
The last step is payment. It's where the customer selects how they want to pay.
This multi-step layout gives your customers a smooth, step-by-step shopping experience, which can be easier to follow in some cases.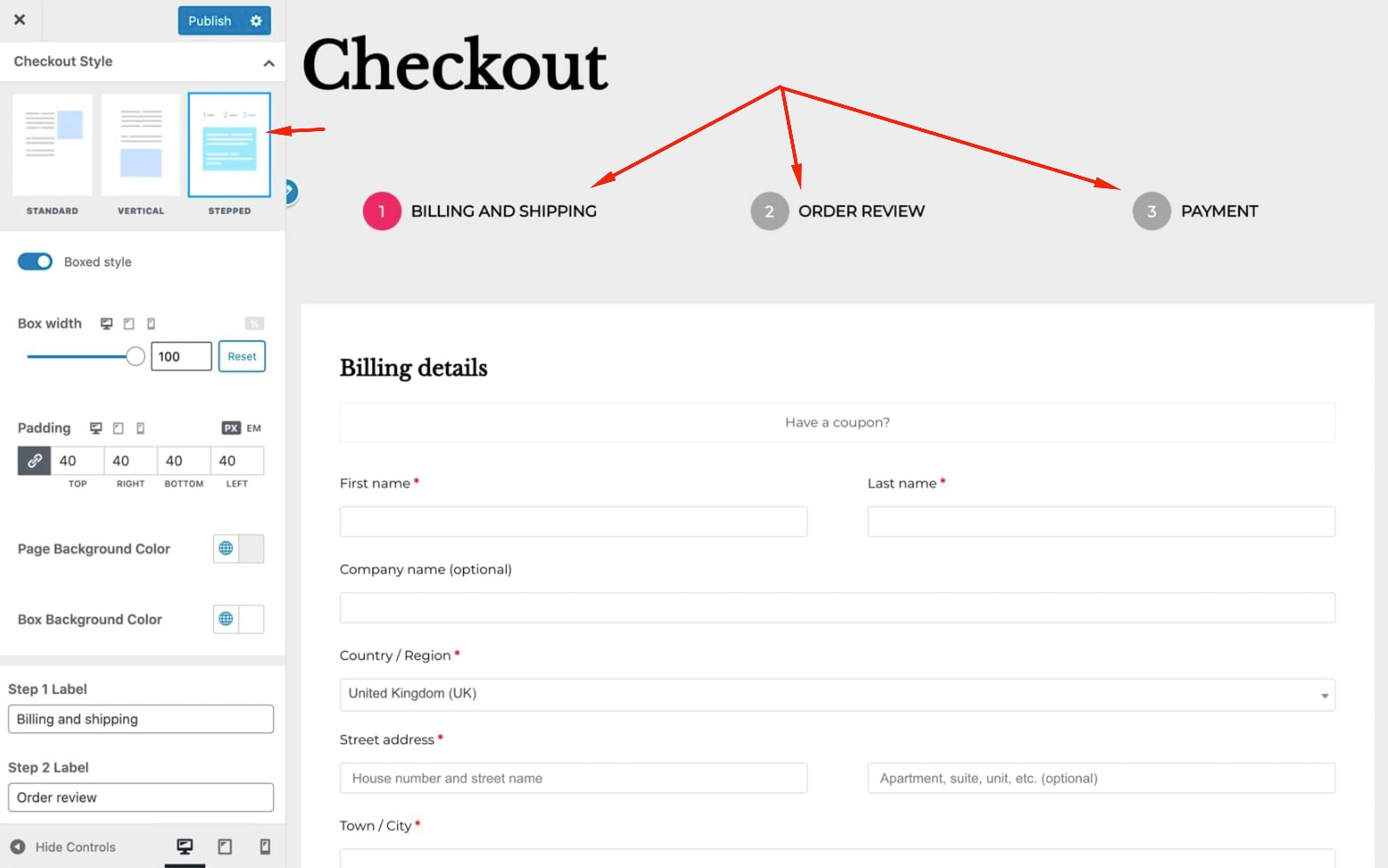 All the controls from the vertical layout are available here as well. Plus, you can change the step labels freely.
The checkout styles are available in the WooCommerce Booster module from Neve Pro Addon. Try it out and let us know what you think!
Templates Cloud ☁️🌤️☁️
We saved the best for last. We are really proud of this functionality and we hope you'll enjoy it too! But what is it?
You know about our "templates and patterns" collection by now, right? It's the feature in Neve that allows you to import beautiful templates with one click and have a website running in seconds. Well, it's still that, but on steroids.
Templates Cloud has a lot to offer. Let's start with the basic things first.
Using Templates Cloud, you can search for a page type and then import just that page on its own. For example, search for "Home", "Contact", "About" and so on, select a template that you like and import it.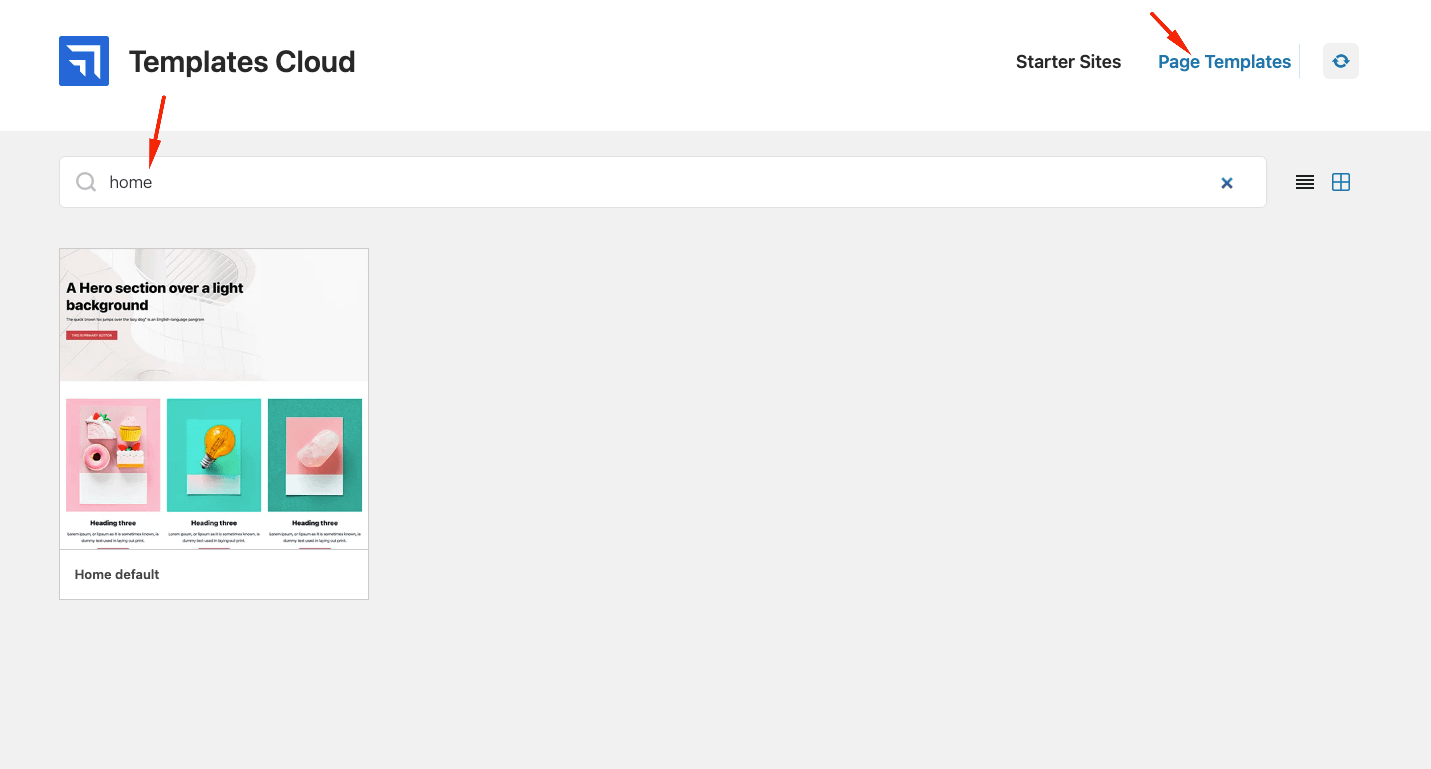 Everyone using Neve will now be able to select a free starter site and import just one page from it. So, in the end, you can have one page from the Web agency starter site, a page from the Travel agency starter site, and one more from the Blogger starter site.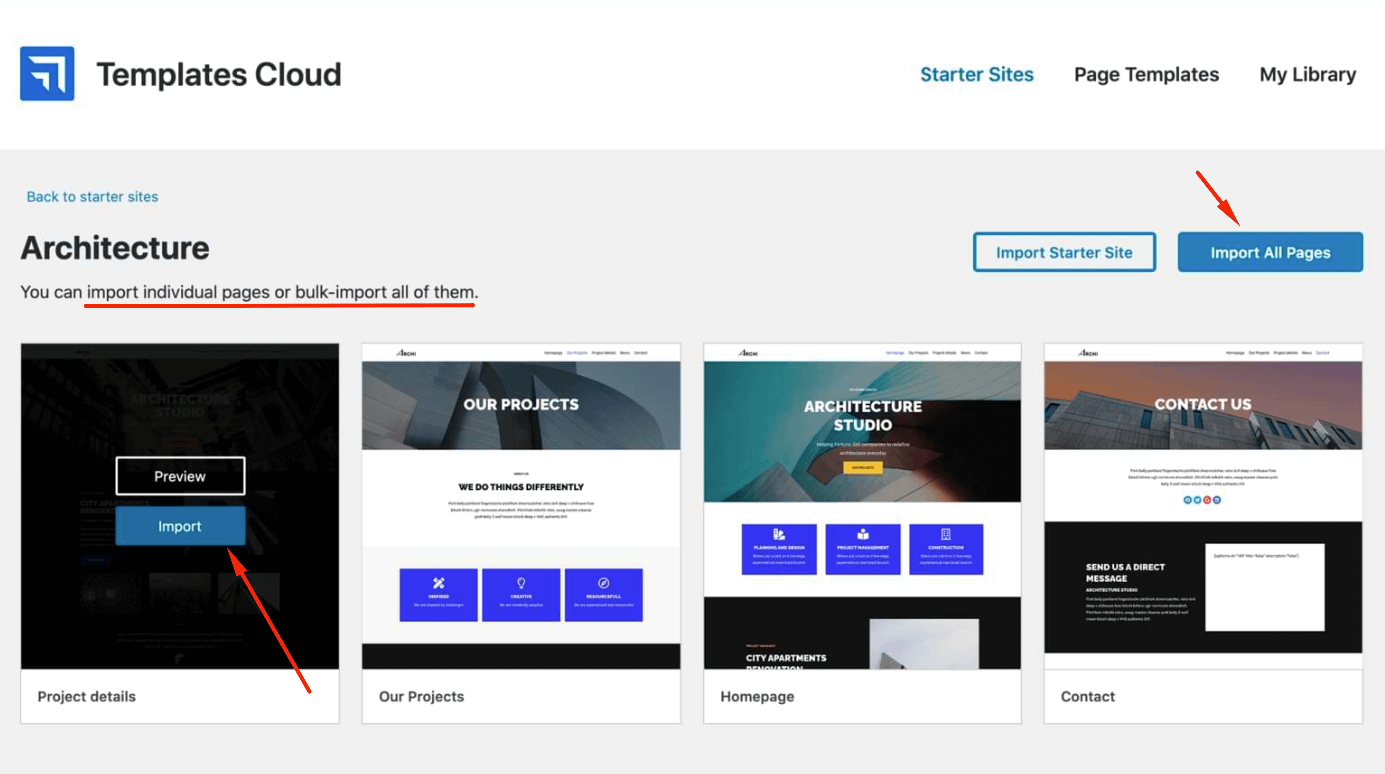 If you're on the Business license of Neve Pro, you will be able to import individual pages from the pro starter sites as well. This gives you a much bigger catalog of designs to choose from.
Additionally, if you're on the Agency license, you'll be able to export your own custom designs to the cloud and then reuse them on other sites under your license.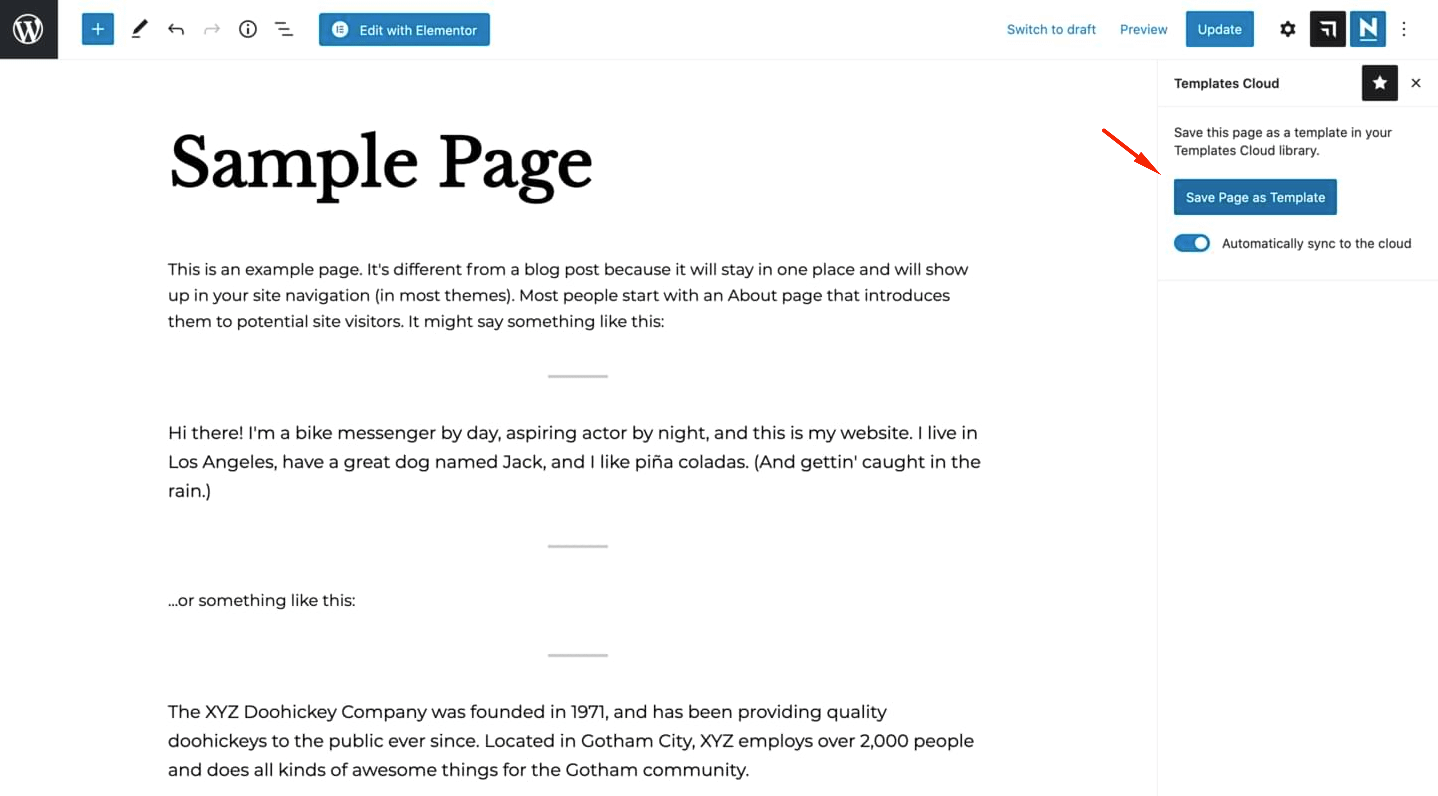 What's next? 🤔
Here's a sneak peek of the Neve features coming in future updates:
🛒 More WooCommerce features: product comparison tables, shopping cart notices, variation swatches, and a checkout fields manager.
☁️ More page and site templates in Templates Cloud. Also, we are looking to extend the compatibility of Templates Cloud to more page builders, allowing you to save any template from any page builder in your own personal cloud.
🎨 A fresh new look for Neve 3.0. Not to mention that it's going to be even lighter, faster, and more powerful!
That about sums it up for now. These are all the new features waiting for you in Neve 2.9! If you have any questions or need more info on a specific feature, let us know, and we'll be happy to clarify things for you.