Let's face it: keeping up with new technology can be tough. For example, if you've found yourself Googling "what is low code," you're not the only one. When you add this industry's fast pace to the complicated nature of coding, getting started with a new approach like this can feel overwhelming.
Fortunately, it doesn't have to be that way. Low code can be a remarkably simple solution with significant benefits. By understanding this concept and the top services offering it, you'll be well placed to up your development game.
In this article, we'll start by answering the question "what is low code?" Then, we'll cover a few of its benefits, so you can decide if it's right for you. Finally, we'll take you through three of our favorite low code platforms. Let's jump right in!
What is low code?
So, just what is low code? You probably already know what traditional code is: a system of written instructions that tells a computer program how to behave. There are a variety of different programming languages and nearly limitless ways to use them. As such, code is indispensable for most modern technology.
Despite its potential, coding isn't necessarily a popular skill. There's a lot you can do without it these days. For example, you only need to know a little bit of code here and there to customize your WordPress site.
However, sometimes you need more than that basic knowledge. For example, you may want to build an application from the ground up. This will almost certainly require you to produce large amounts of well-written code.
Unfortunately, getting started can be intimidating. Traditional code is highly complex and requires a lot of skill to apply correctly. Even small portions can be extremely intricate, as demonstrated by this portion of the WordPress block editor's code: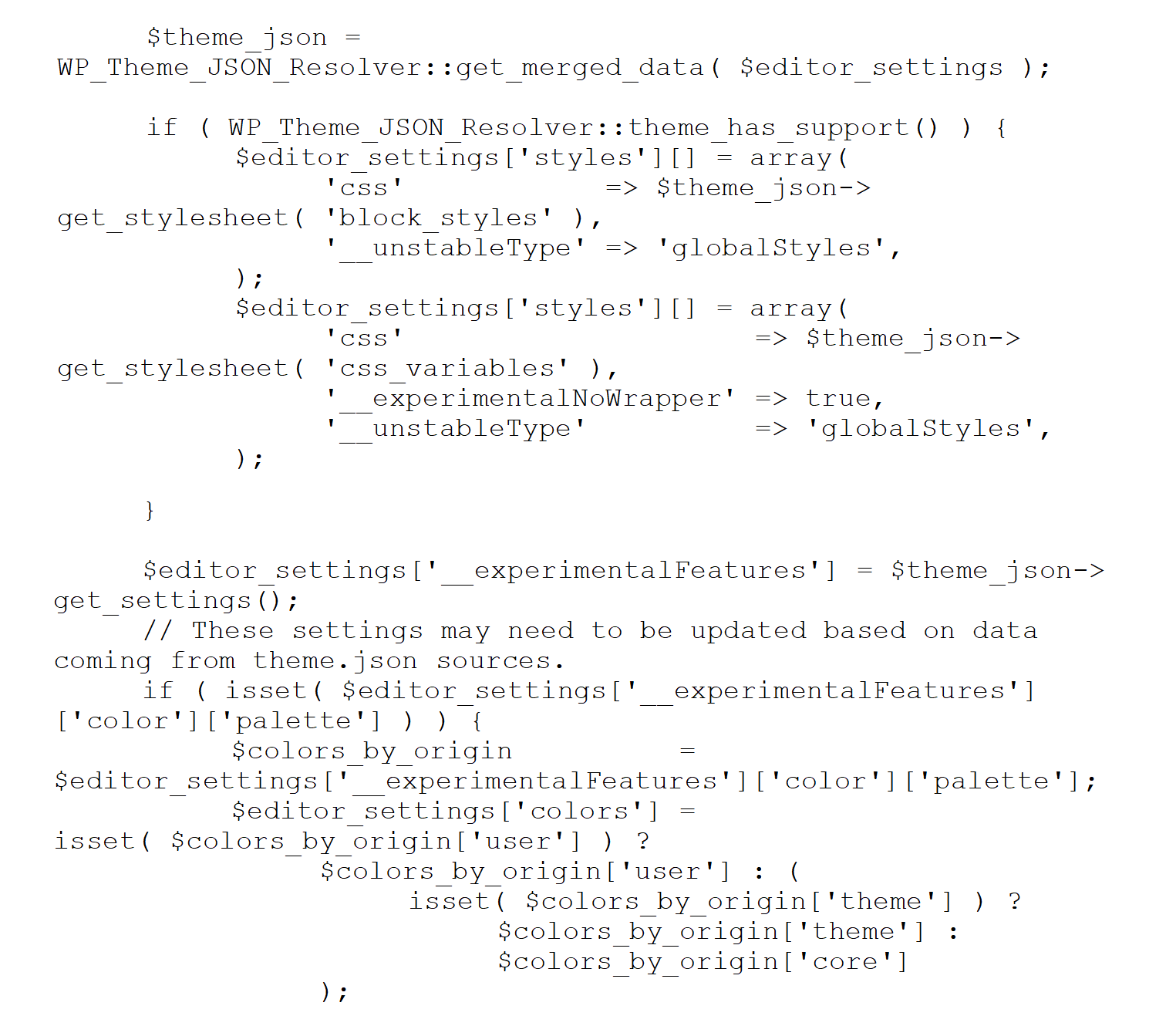 If the idea of writing all of this yourself is making your head spin, don't worry – there's another solution. Low code is a programming approach that does away with overly complicated syntax.
Instead, it favors a visual approach to software development. As such, you don't need to spend hours learning several languages to make a single app.
In most cases, low code operates on a drag-and-drop interface. Coding components are represented by small, easily readable units – not walls of text. For example, here's an example of a low code builder interface: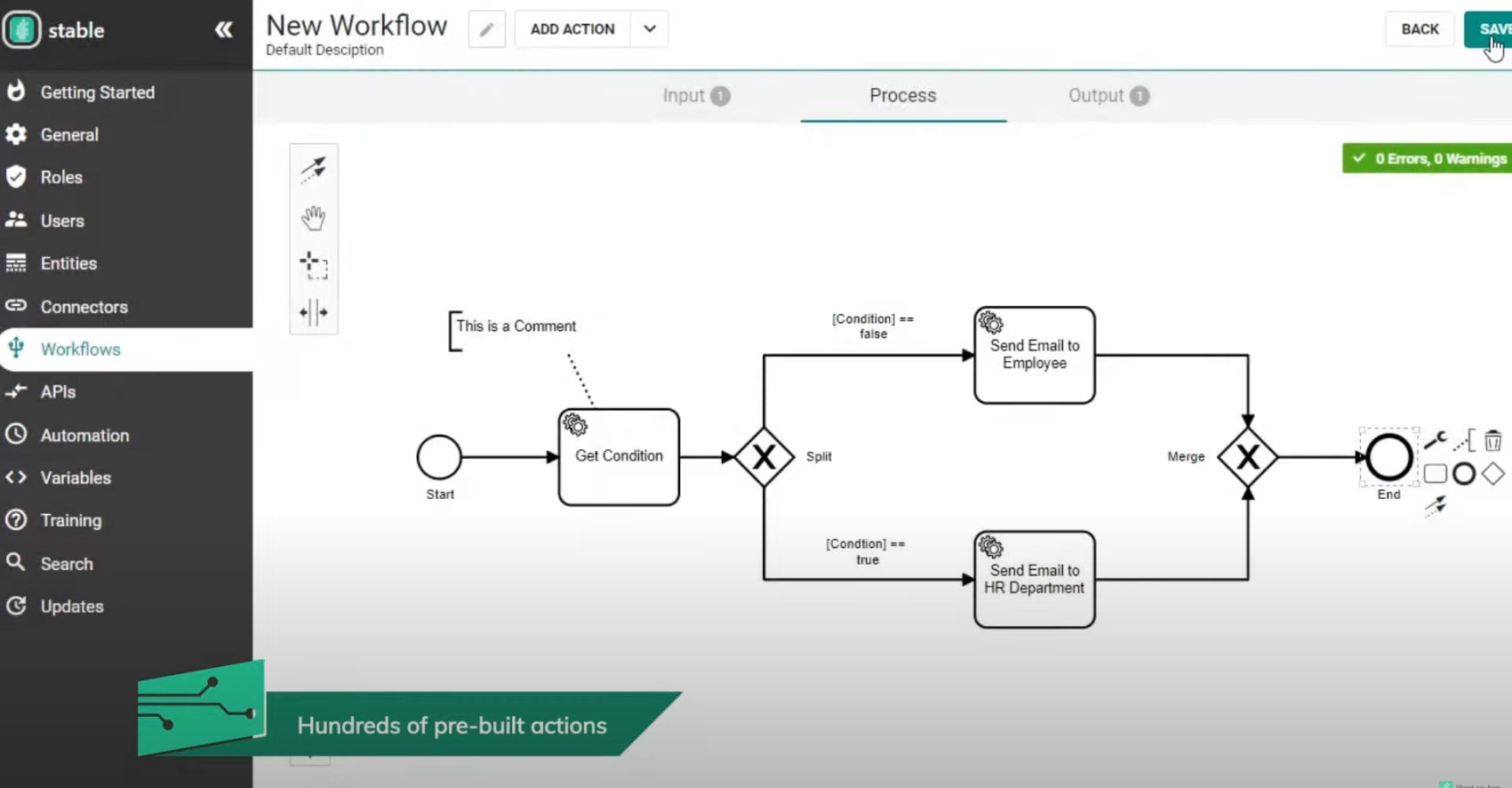 With a more intuitive design, it may be easier for you to get started if you're a coding novice. Nevertheless, this method is not just for beginners. Even if you consider yourself a development expert, the streamlined nature of low code has the potential to optimize your work.
Thus, the answer to "what is low code?" is simple – it's a way to build applications via drag-and-drop and visual interfaces instead of writing the code from scratch.
Why you might want to use low code
Most notably, low code offers an impressive amount of power without the need for complicated programming. While any type of code tends to be at least a little complex, low code removes a lot of hurdles. The streamlined approach offers an easier experience with less hassle in countless different ways.
For example, one challenge that most programmers face is consistently closing parentheses. Parentheses are critical to code because they separate different commands. However, this also means that a single misplaced character could interfere with an entire project. The low code solution to this is simple: fewer parentheses, fewer problems.
Low code also cuts down on the need to learn multiple coding languages. You can instead use pre-coded blocks with clear functions. Additionally, adding and connecting them is easier thanks to the visual-focused interface.
However, this streamlined process doesn't sacrifice power. You can still create complex projects with a low code tool. Even industry giants like Audible rely on low code for parts of their business.
Furthermore, there are a lot of ways you can get started. Many companies are offering their own answers to the question "what is low code?" through dedicated solutions. In fact, one study predicts that the worldwide low code development technology market will grow 23% this year[1].
As more companies develop low code solutions, the quality is likely to quickly increase. In turn, programmers should start adopting it more frequently, making it a vital skill for developers moving forward.
Finally, low code also has a relatively low barrier to entry. There are plenty of high-quality solutions with different strengths to choose from. As such, this may be the perfect time to start your organization's shift towards a low code future.
Top low code platforms in 2022
Now, let's take a look at some of the platforms we just mentioned. Each option has its own strengths and weaknesses, so we recommend that you research each one carefully. You may also want to take advantage of free trials where available.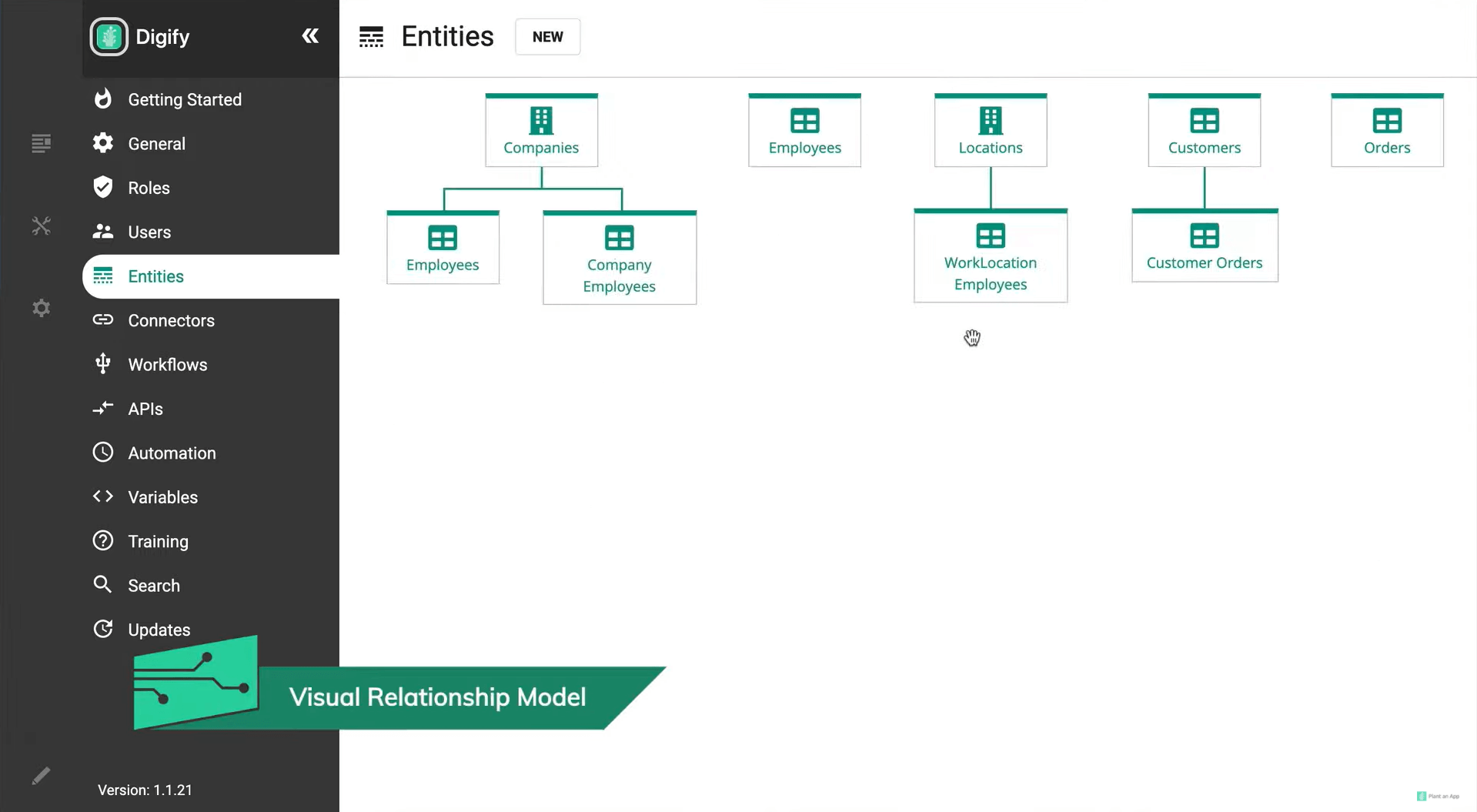 Plant an App has plenty of strengths worth considering. From a large library of pre-built components to enterprise-grade security measures, it offers lots of helpful resources for every step of your project.
As such, it's hard to find a lot of flaws in this solution. However, if you have a coding need that Plant an App doesn't currently meet, rest assured that you don't have to go without.
You're free to add custom code if the pre-built options aren't working for you. Additionally, any setting changes within the builder will be automatically submitted to GitHub for future development purposes.
⚙️ Features:
An all-encompassing search function that will help you find content within each folder, page, and module
A visual API editor to streamline creation to just three steps
Form building capabilities that can create anything from simple drop-down menus to permission grid controls
In a lot of ways, this wide range of capabilities makes Plant an App the jack-of-all-trades in the low code industry right now. As such, it might be a smart choice for you if you've only recently started asking "what is low code?"
Moreover, this solution might also be perfect if you want to collaborate with others. Features such as integration with Google Drive and Salesforce make centralizing your data easier. Additionally, you can use the robust version control settings to walk back any unauthorized changes.
💵 Pricing: If you're willing to join a waitlist, you can get started with a basic free plan. If you'd like to get started right away, you can choose the Harvest plan for $640 per month.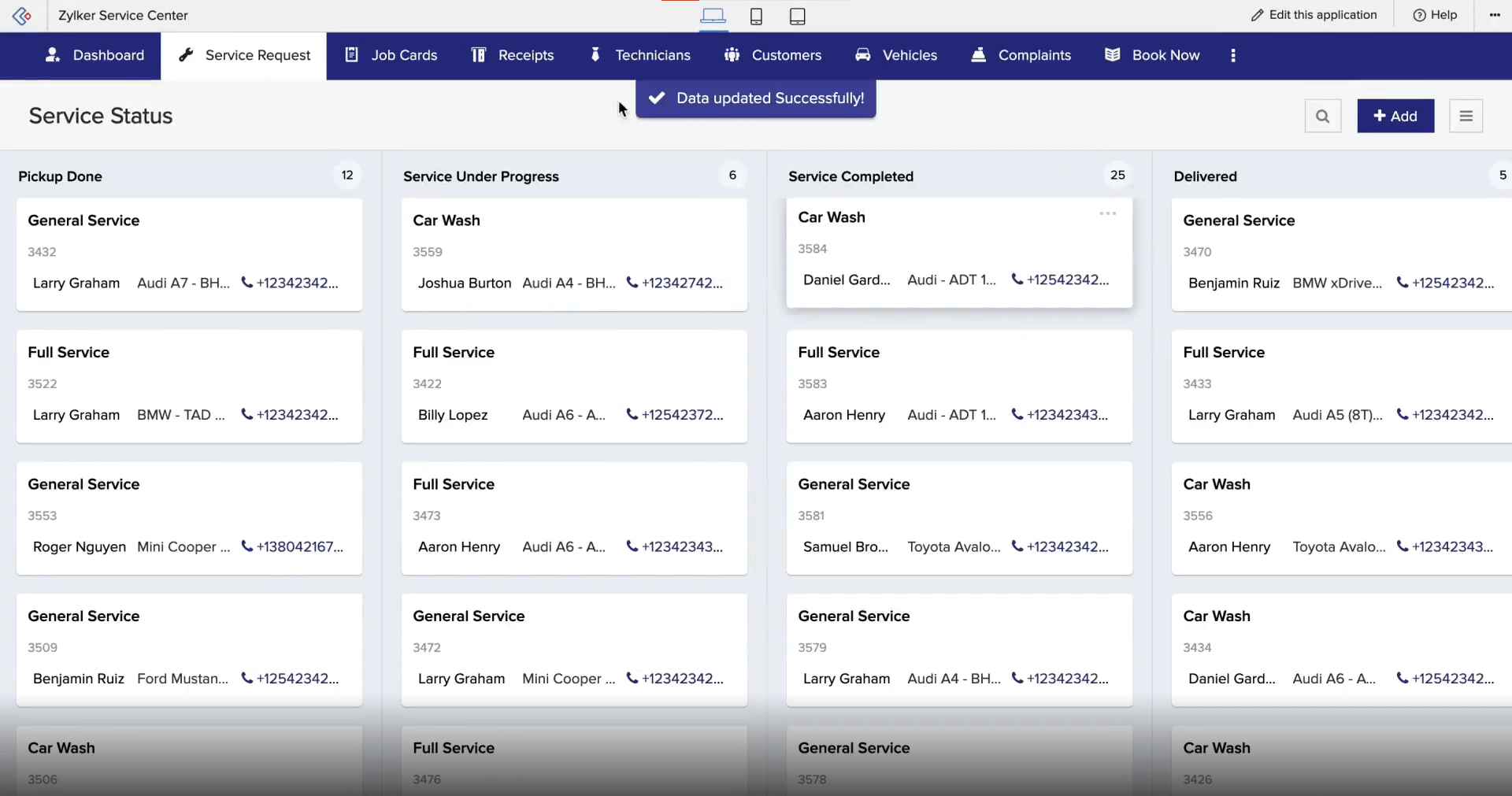 For a different take on low code, you can check out Zoho Creator. This solution doesn't run on traditional programming languages. Instead, it uses its own proprietary script called Deluge.
As such, there's bound to be a slight learning curve for beginners and experts alike. Nevertheless, Deluge is extremely user-friendly, flexible, and powerful. It was also designed with low code in mind, so using Zoho Creator is a seamless experience from start to finish.
⚙️ Features:
A huge selection of possible integrations, such as with QuickBooks, Zapier, and PayPal
Complex user role functions to keep sensitive data limited to only those who need access
Several different report formats
All of these functions make this a remarkably flexible platform. If you need to get granular with your coding control, Zoho Creator will provide you with more than enough options to do so.
On top of that, Zoho Creator also offers rigorous security standards. You can access audit logs to stay informed about your project's status. Additionally, the automated threat assessment feature can help you continuously protect your code.
💵 Pricing: You can start for as little as $25 per month, and take advantage of a free trial. The more feature-filled ultimate plan is available for $400 per month.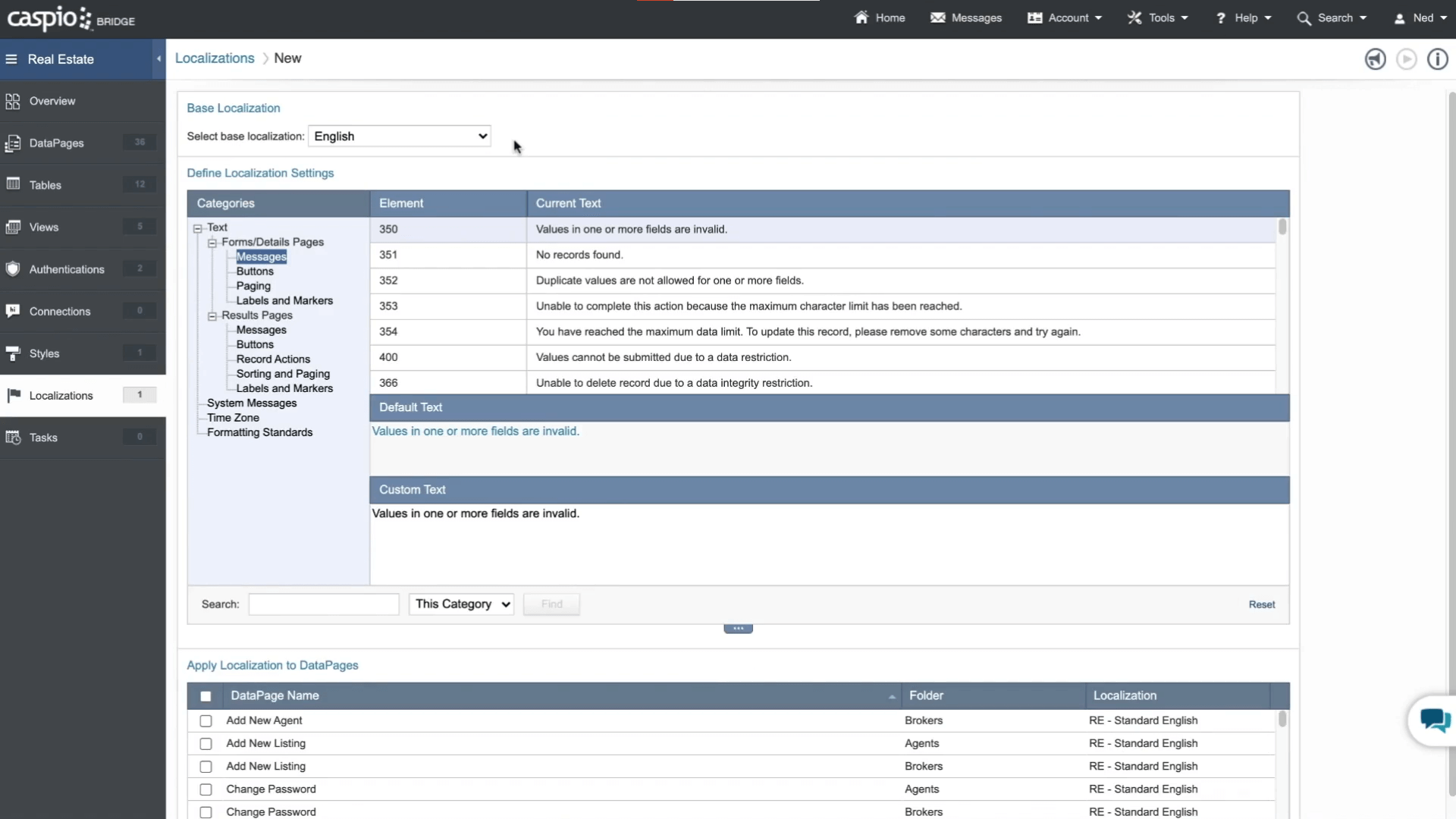 Popularity isn't the only factor to consider when choosing a low code platform – but it probably doesn't hurt. For a well-used and well-loved option, you might want to check out Caspio.
If you've been browsing resources to answer the question "what is low code," chances are you've come across this service. That's because Caspio offers an adaptable platform suitable for a seemingly endless number of niches.
⚙️ Features:
Operations that run on AWS and SQL Server for top-notch security and performance
Rigorous accessibility compliance to ensure maximum usability
Impressive global support for several languages and currencies
Most notably, Caspio doesn't require a single line of code. Everything works on a point-and-click basis, making it perfect for you if you're a beginner who's not interested in learning any programming.
By the same token, Caspio offers a lot of options for technical support. 24/7 support teams, free online training, and comprehensive onboarding can be valuable resources if you'd like some guidance to get started.
However, it's also a strong contender if you work on an international scale. The ease of use and global support mean that you can collaborate with almost anyone regardless of their location or skill level.
💵 Pricing: Caspio works a little differently than other solutions: it doesn't take your number of users into account. Rather, the plans are centered around features such as white labeling, file storage, and automation abilities. As such, it's also a smart choice if you have a large organization.
You can choose to start with the limited free plan. As for paid options, you can pick the $100 per month Explore plan, or scale up to the $400 per month Grow plan. You can also reach out for a corporate-level quote.
Try out low code today
Staying up to date with new and evolving technology can be a real challenge. As such, there's no need to feel bad if you've been wondering what is low code. Fortunately, understanding the concept is easy enough, and will help you choose the best platform for your next project.
Plant an App, a well-rounded solution with high levels of customizability.
Zoho Creator, a platform with impressively flexible features and prices.
Caspio, a code-free option that's perfect for large organizations.
Or, if you're just looking for a code-free way to build a website (rather than a custom application), you might prefer a simpler website builder.
Do you have any other questions about low code? Let us know in the comments section below!
Free guide
5 Essential Tips to Speed Up
Your WordPress Site
Reduce your loading time by even 50-80%
just by following simple tips.