It's been a while since our last interview, but we are back with a great new discussion about stories, specifically, storytelling and its weight in our personal and professional lives. Telling stories is not necessarily something we are all good at but we are surrounded by them every day. Nevena Tomovic is one of those people who love producing the stories we want to hear on a daily basis. Today, she tells us why storytelling is good for marketing and how having empathy for people can help you succeed.
By the way, before getting to know Nevena, check our latest (and first) mirror interview, a new type of interview we experimented with at the end of the last year, featuring Jenny Beaumont and Petya Raykovska. Read it here!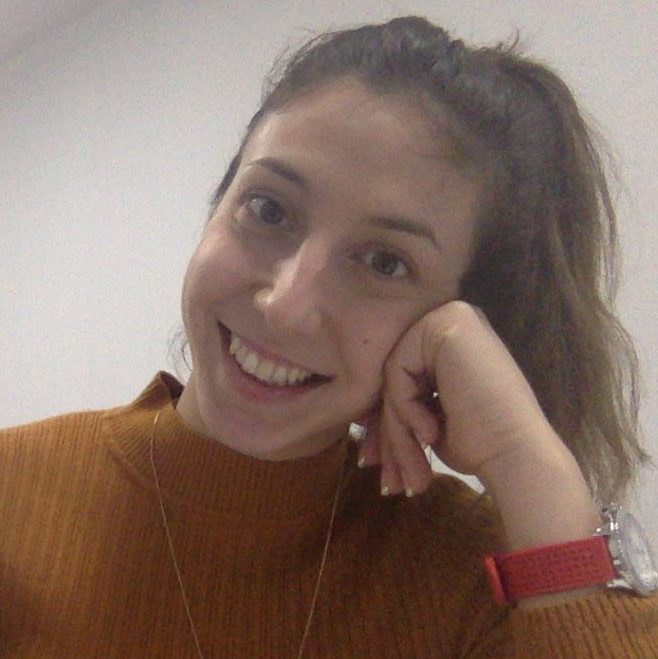 Nevena is a people person, which can be noticed when you interact with her for the very first time. She likes socializing, sharing thoughts with WordPress fellows, and writing about them. This is one of the reasons why she's organizing WordCamp Europe 2018, as part of the content team.
After recently joining the Human Made team in a business development position, she's also independently running a storytelling workshop where she teaches her students the art of communicating in a catchy, appealing way.
When she's not organizing the event, she occasionally speaks at various WordCamps, offering interactive and engaging talks to the audience. You simply can't get bored listening to her presentations.
On a daily basis, she's a digital marketer with a passion for storytelling, which she has inherited during the bedtime stories when she was little. She thinks that it's important to be able to tell stories if you want to succeed in marketing because it is about empathy and about making people understand your message better.
And she has a point when she says that we, people, love stories. No matter the form (movies, books, inspirational advice, news), we are addicted to them and we consume them all the time. Nevena knows it and always tries to be a good storyteller herself.
Nevena Tomovic interview
When and how did you start working with WordPress? Is there an interesting story here?
I actually joined the WordPress industry only a few years back. I started working at ManageWP in 2015, when I moved back home. I am not sure how interesting the story is, but I left Serbia and ended up studying in London, Vienna and Florence, and actually hadn't planned on going back home. I went back to be with my boyfriend, who I met when I was 16 years old.
In Serbia, there aren't that many career opportunities for a linguist, but we have a strong tech industry. With my 4 languages I was able to apply at ManageWP for a marketing position. That's how it all started. I never thought I would have my big breakthrough by going back home, I was looking for that in London. Now, I work for Human Made, and couldn't be happier.
You are a member of the WCEU organizing team for the second time. What's so great about this job that made you want to repeat the experience?
Yes, so last year I was on the sponsor team, and that's how I met Noel, who I work with today. This year I am on the content team. I like working on the WCEU organizing team because you get the real feel of the community. You meet and work with people from all over the world, and this volunteer position particularly helped me in figuring out how I want to contribute back. Organising events is a great way to bring everyone together, and it's really rewarding seeing everything work out.
I did, yes and I loved it. The end game for me is to be able to open my school of storytelling and marketing. That would include everything from business development, content marketing to public speaking. So, stay tuned for that!
Best takeaways:
Make sure you are adding value throughout the workshop. Each section should be there for a good reason.
Once you have added examples everywhere, add some more. Really unless people can see how something looks in practise, they won't grasp the concept you are teaching.
Don't cram content. A good friend of mine taught me, you can only teach up to 3 main points (sections) per session. Otherwise, it gets too much for your audience.
I am actually working on a new workshop series at the moment, my A-Z handbook of content marketing, so you can keep an eye out on that. You can follow all of my updates, on my blog (nevena.blog).
You often make connections between storytelling and marketing. Does one need storytelling skills to be a good marketer (and the vice-versa)?
Well, I am not sure how much you need marketing to be a good storyteller. 🙂 The connection for me is just natural, like I say in my talks we are addicted to stories. We love them, and can't get enough. That's why we spend so much time reading, watching TV, and discussing other people's lives.
Being a good marketer is about appealing to people, that's the basis of marketing in whatever form. By using storytelling you are more likely to communicate your message in a way that is understood by a majority. Storytelling is also about empathy, and we need more empathy in the world today.
What's your technique for staying productive throughout the day?
I started at Human Made only recently, and it's my first remote experience, so I have had to up my game when it comes to discipline.
I think from a young age I played competitive sports, which always encouraged me to be efficient with school work, later at university and today at work. My secret is the gym, or aerial gymnastics, which my new hobby.
Break up your day with physical activity and get some fresh air. This is so important to do, especially when you don't feel like it.
How do you define "being successful"?
For me success is freedom. I feel successful when I am independent, and I when I can carry a project from A to Z. That's not to say that I don't like working in a team, I actually love it. It's just that feeling when you can rely on yourself – that defines success for me.
I hear you read a lot. What was the book that you enjoyed/inspired you the most?
Yes, I love to read. Currently, I am reading David Sedaris and his memoirs. A book that inspired me the most recently is probably Norwegian Wood, by Murakami. I can't say it's my favourite book, but he certainly reminded me to just stop and focus on the details, on the little things. People often forget that in the fast-paced world we live in today.
What are the topics that you love to write most about?
I actually love doing interviews. I like writing about other people.
What do you wish more people knew about WordPress?
That it's not just a blogging platform. I don't think people realise how much impact WordPress has and will have on the online publishing world.
Who's doing things that are just cutting-edge and incredible in the WordPress space right now?
Am I allowed to say we are 🙂 I think Human Made has so many talented engineers, and community members who are dedicated to advancing WordPress in all ways possible, as well as, bringing it closer to an outside audience.
Describe the WordPress community in one word.
What's the one thing you'd like to change about WordPress?
I would want to educate people outside of WordPress, on all the possibilities WordPress can offer, and with that stop people thinking of WordPress just as a blogging platform.
What's the main threat to WordPress these days?
That's tough to say. I feel like WordPress, as a CMS is now almost unthreatened. What with it powering 29% of the internet, and being used by almost 15% of the most trafficked sites in the world. I think the biggest threat is losing that community feel, the diversity, the inclusivity. Just in the past three years, I have seen WCEU grow, and as wonderful as that is, you have to stop and think about how that is affecting the structure in the community. I hope that even with the growth of the community, WordPress will stay the same at its core.
What is your advice for future WCEU organizers?
Make sure you are having fun! Organizing such a large event, especially working in a 40 person team across the world, can sometimes get the better of you.
That sums up our Nevena Tomovic interview. If you have any questions for her, please leave them in the comments section. Also, if you have any suggestions for who we should talk to next, feel free to give us some names as well!
Free guide
5 Essential Tips to Speed Up
Your WordPress Site
Reduce your loading time by even 50-80%
just by following simple tips.