Introducing Neve 3.0 "Danube"! The latest version of our most beloved theme is available for download or update in a WordPress dashboard near you. It's named after the second-longest river in Europe.
The Danube River begins in the Black Forest region of Germany and runs through ten countries on its way to the Black Sea.
In Romania, the Danube has great importance not only for navigation and trading but also for tourism. Check out this Unsplash collection of photographs from the Danube Delta that we've prepared. Who knows, this might be a good destination for your next trip…now that your website is well taken care of by Neve 3.0.
Here's what's changed in the latest version of Neve:
But, before we do anything let's see Neve 3.0 Danube in action.
The new and faster default skin
The new version of the default skin brings a cleaner look to your website. We refactored and optimized the whole CSS code, using the CSS custom properties approach. These optimizations bring down the CSS size by about 15%.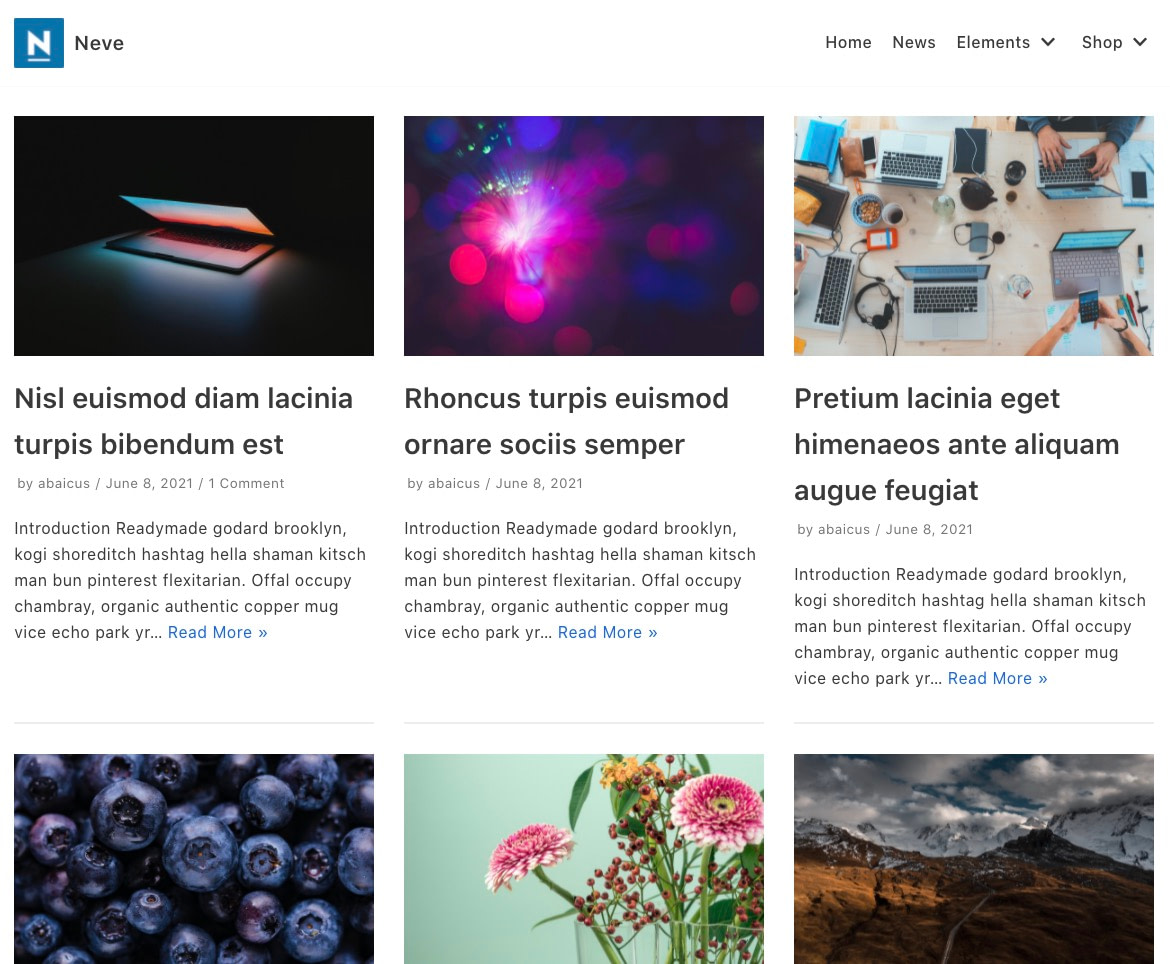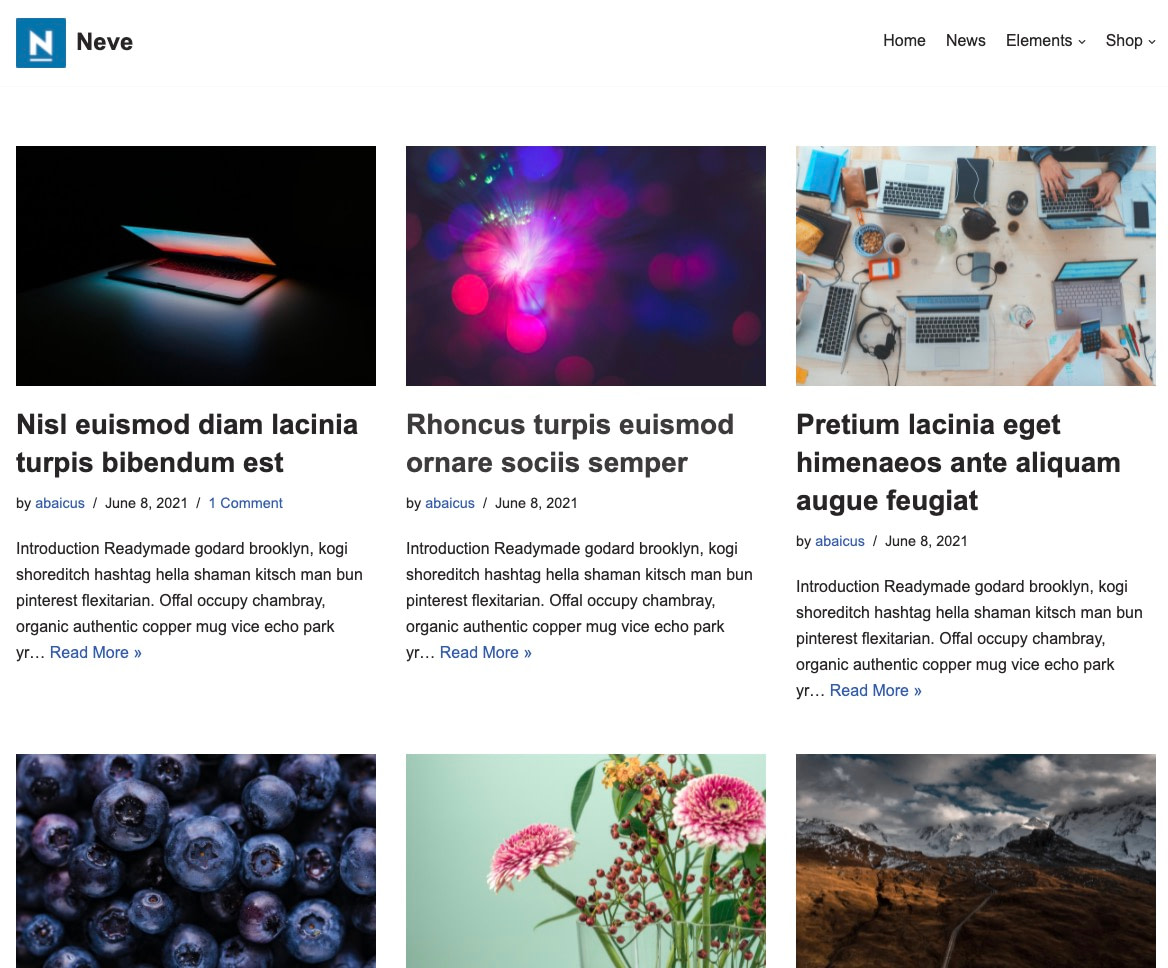 Complex websites have large amounts of CSS, often with a lot of repeated values. For example, the same color might be used in hundreds of different places, requiring global search and replace if that color needs to change. Custom properties allow a value to be stored in one place, then referenced in multiple other places.

MDN Web Docs
⚠️ Note: This change only affects the way the theme looks by default before any configuration is done to it. If you've already tweaked your version of Neve – for instance, set custom spacings, fonts, etc. – then those changes will remain intact.
The new Header & Footer builder brings an enhanced experience when crafting your website. We improved the UX, letting you create any structure of headers or footers in no time.
We tried to make the transition from the old builder as smooth as possible. If you already use Neve, it's your choice whether you want to switch to the new builder or not. You can give it a try, and, if you don't like it, you can always go back.
💡 Pro tip: Take a look at our documentation to learn how to enable the new skin and the new Header & Footer builder. Enabling them brings other new features that we'll present in a sec. Unfortunately, the following features are not available with the old version of the Header & Footer builder and the old skin due to maintenance reasons.
Color palette switcher component
The palette switcher component gives your users the ability to switch to another color scheme. This component is available in the new header builder, and it's fully customizable.
You can choose between four different icons, change the icon size as you wish, add a label, or configure it to automatically adjust the color scheme based on the user device preferences.
For instance, you can use this component to implement dark mode on your website. Or, if you can't make up your mind, you can set two different palettes on your site and let the user decide which one they want to see.
Single post layout and customization options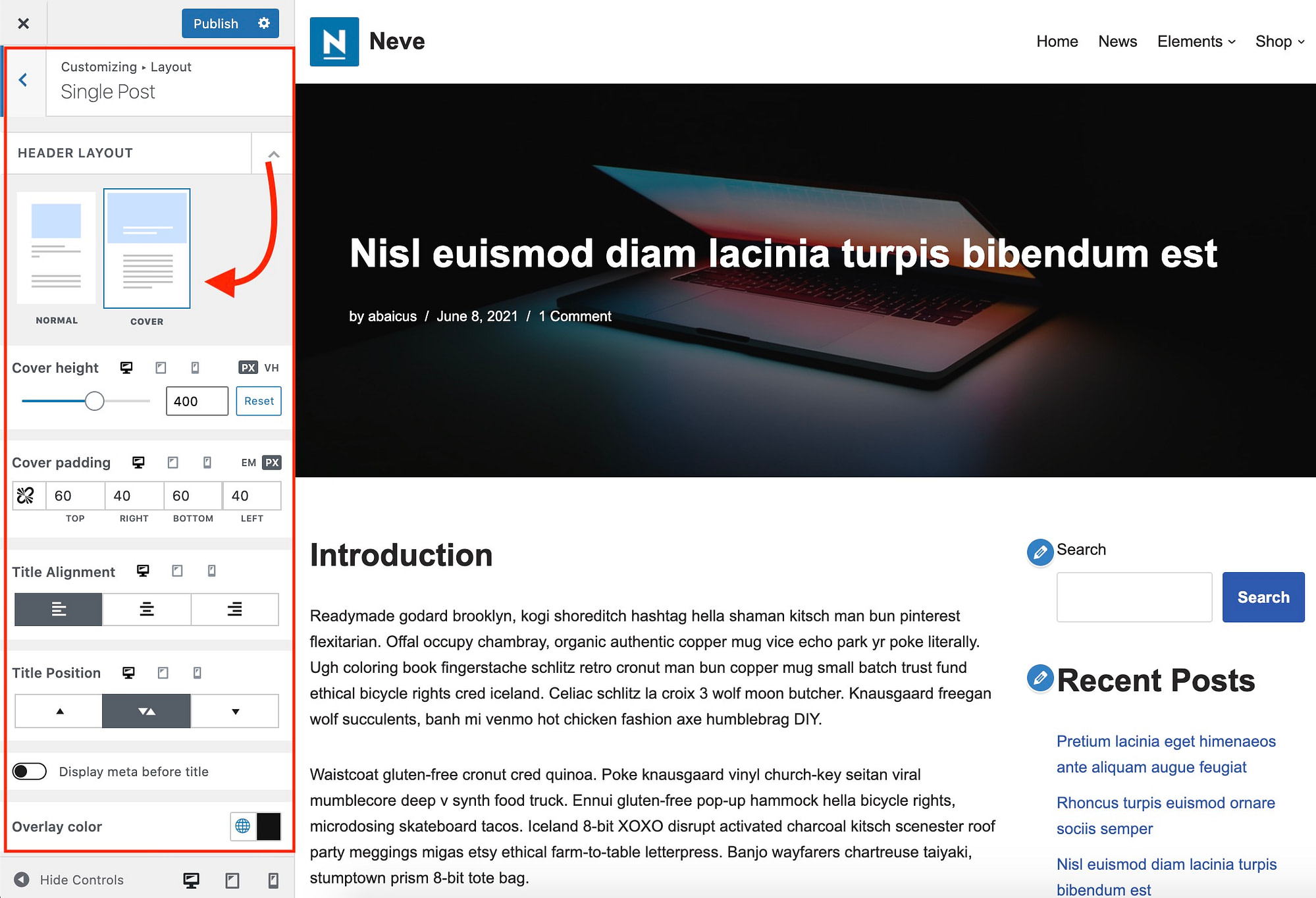 The new controls for the single post options give you a new way to customize your blog posts!
There are tons of new customizations available. For example, a new option combines the title, the post meta, and the thumbnail in a beautiful cover layout.
Moreover, the new version of Neve Pro Addons will enable even more controls, allowing you to control the author box, the comments section, the post meta, and many more. Also, it will improve the shop experience for your customers and the overall performance of your website.
WooCommerce product comparison
The product comparison feature allows your customers to compare products directly on the site and then buy the one that suits them best.
The comparison table has a list of fields to be compared, and it's fully customizable.
It's fully integrated with Global Colors and has dozens of customization options.
You can build shareable compare links for any set of products from your store.
The performance module
The performance module brings some minor enhancements to your site that will help improve your page speed scores.
This module gives you the ability to remove the emoji script that WordPress core loads by default. From our analysis, most sites do not use emojis, so it's just something that loads unnecessarily.
Another feature in this module is the embedded script removal. Overall, embedded script can be a valuable feature in WordPress, but there is no built-in way to switch it off for sites that don't use it. Loading this script generates an additional HTTP request on your site (for wp-embed.min.js). The file is only 1.7 KB, but the request itself is sometimes a bigger deal than the content download size.
We also added the option to self-host any of the Google Fonts you might have on the site. Depending on your server, you might get a better page speed when you host these fonts on your end.
The star of this module is by far the ability for lazy-loading content. It enables the user agent to skip an element's initial render work and delay the layout and painting until it is needed. You can read more about how this type of lazy loading works here.
📚 Apart from all these prominent features that we've added, there are many other improvements and bug fixes under the hood. Here's the full changelog of Neve and Neve Pro Addons.
People behind Neve 3.0
Neve 3.0 "Danube" is the result of hard work and dedication of our developers, QA, design, and support departments. Without them, this big release would not have happened! 👏
We owe a huge "thank you" to our product advisors and users for taking the time to talk with us and point out the features and abilities that they'd like to see in Neve.
How to win a MacBook Pro M1
🤩 To celebrate this new release of our flagship WordPress theme, we're giving away a brand new MacBook Pro M1!
To enter the contest, all you need to do is follow us and retweet the announcement Tweet below.👇👇👇
The winner will be drawn on 30 August 2021. And yes, we will ship your prize anywhere in the world!
Did we miss anything? If there's a feature you'd like to see in the next major update, let us know in the comments below!
Free guide
5 Essential Tips to Speed Up
Your WordPress Site
Reduce your loading time by even 50-80%
just by following simple tips.