Migrating a website from WordPress to HTML can be a daunting undertaking. There are multiple steps to follow, and if you're not careful, you risk losing data. While you can use a WordPress to HTML converter to make the job easier, you may not know which is best for your situation.
Fortunately, there are tools available to help with many aspects of migration. They vary quite a bit in precisely what tasks they perform. Whether you're planning on doing most of the heavy lifting yourself, or if you'd prefer an all-in-one solution, you should be able to find a tool that suits your needs.
In this post, we'll discuss why you might want to migrate from WordPress to HTML. Then we'll share five tools that can help you with the process. These include both converters and static WordPress hosts that turn your site into static HTML and host it for you.
Let's get started!
Why you might want to migrate from WordPress to HTML
While WordPress is a powerful content management system (CMS), there are some benefits to switching to HTML. Essentially, when you make this change your site no longer uses a database system, so there's isn't PHP code to execute in order to display it. This won't change how your website appears to visitors, but it can affect how your site functions.
Improved page load speed is a major reason for migrating from WordPress to HTML. When a user loads a WordPress site, the page needs to be built, and content needs to be fetched from the database each time a visitor accesses the site. Since HTML is static rather than dynamic, this step is eliminated and pages tend to load faster.
A static page can also be more secure as there's less for a potential hacker to exploit. Additionally, you don't have to worry about your plugins' security as much since you likely won't use many once you convert to HTML.
Finally, it may be cheaper to host a static site, especially if you have a lot of traffic or content. As your website grows, it will require more resources to run, which can mean paying for more powerful hosting. Converting to HTML is one way to avoid those heftier fees.
That said, there are also drawbacks to an HTML site. For example, you won't be able to use many plugins that add functionality to your website. It's also more challenging to change your site's appearance and add content, as you may need to interact directly with your site's code rather than using the WordPress editor.
Five tools to help you migrate from WordPress to HTML
There are a lot of options when it comes to choosing a WordPress to HTML converter. The solutions we'll show you range from tools that are best suited to professionals to those that are more beginner-friendly. We've listed them in no particular order.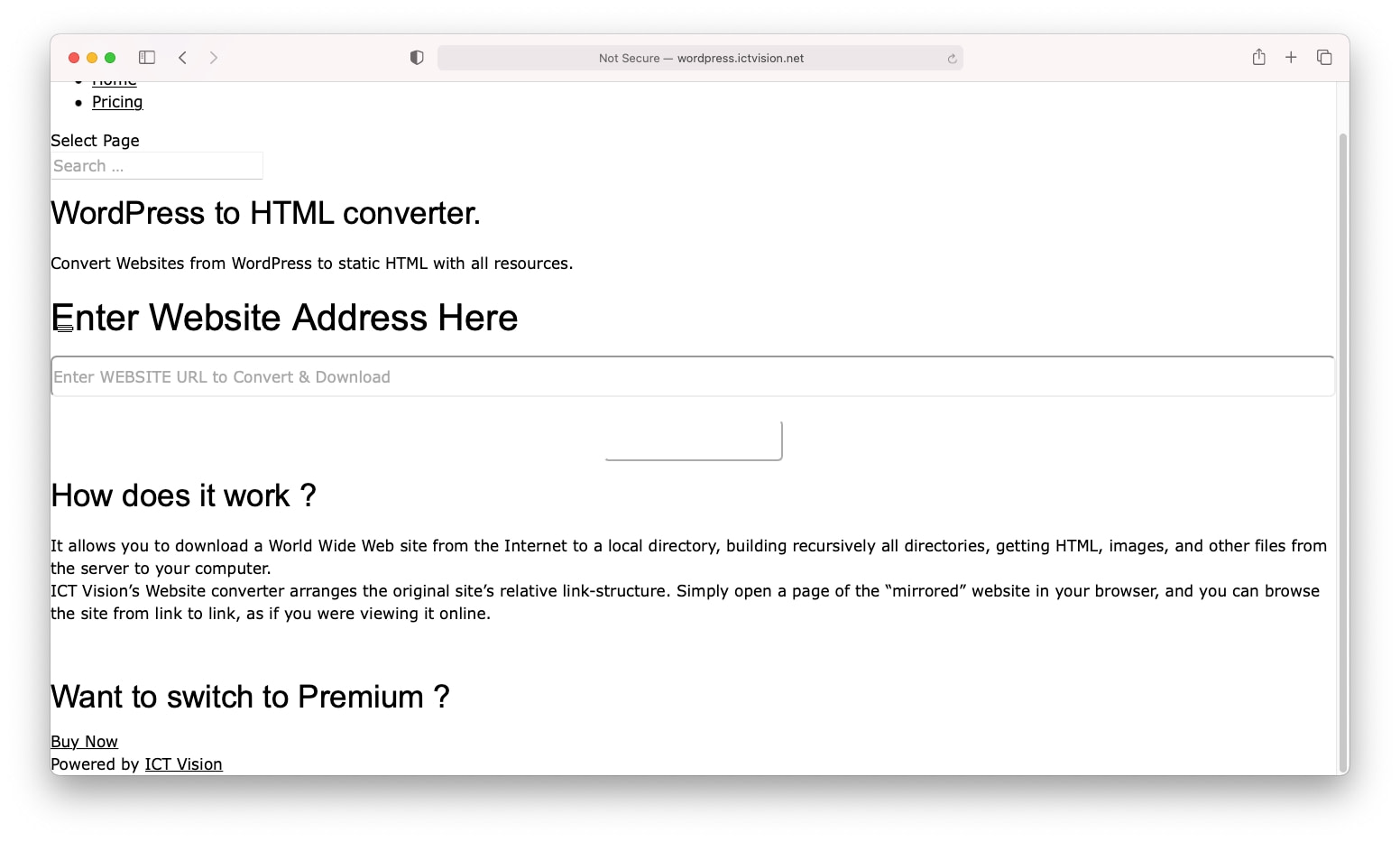 WordPress to HTML Converter by ICTVision is an online tool that you can use to download your website to a local directory. This is a very bare-bones solution, as it only converts your existing site into an HTML file on your computer.
This tool is a good choice for those who are confident in handling the bulk of the migration process on their own.
Key Features:
HTTPS is supported
You have some control over which files are retrieved
A free trial is available before you commit to buying
Price: $30 for up to ten conversions of 10MB or $60 for unlimited conversions of up to 50MB.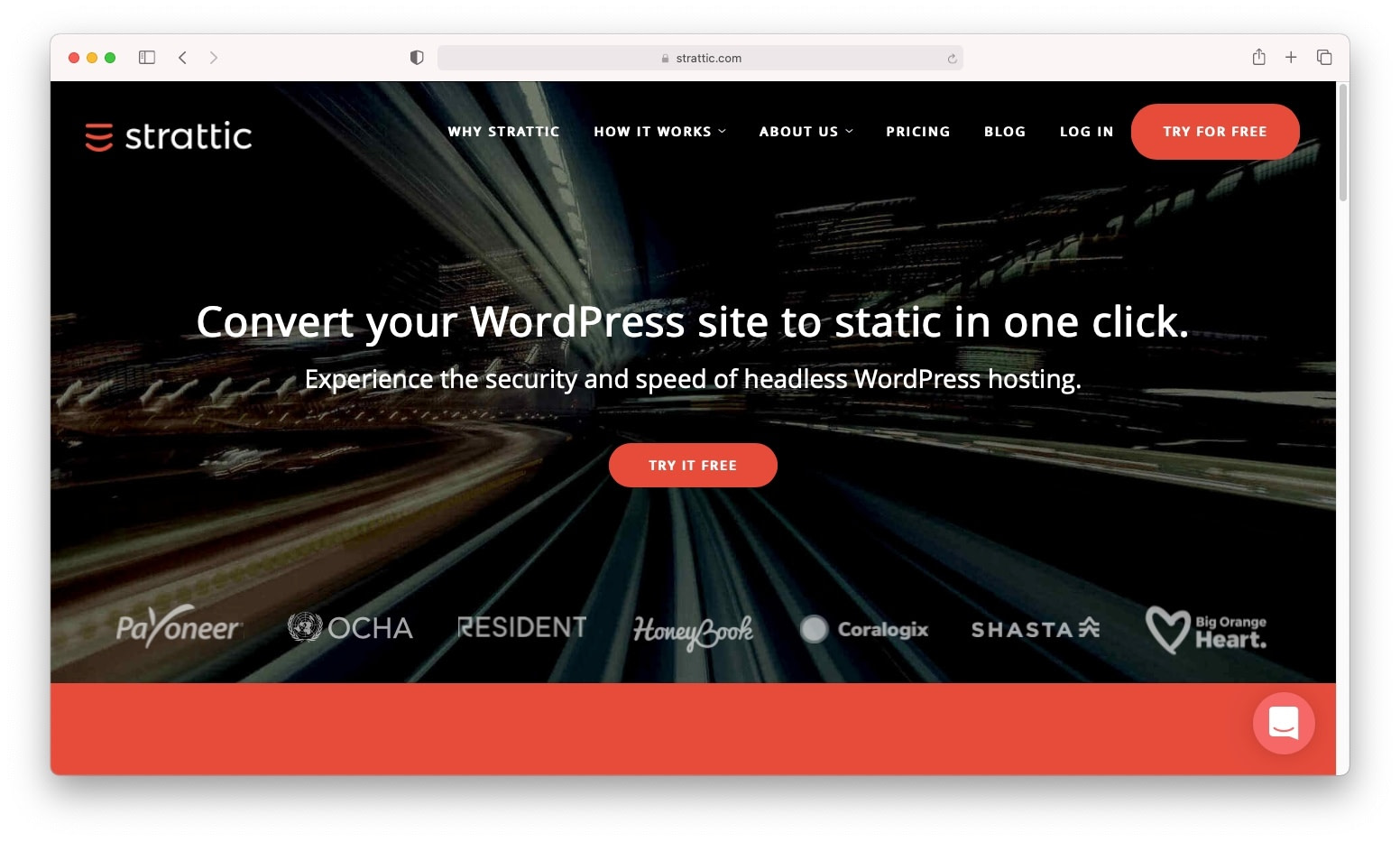 If you're more interested in outsourcing the migration process, you may want to investigate Strattic, a popular static WordPress host. This service can handle the actual migration for you and provide you with static hosting after the move is complete.
Strattic may be an excellent option for those who want to move to HTML but don't have the expertise to do so independently. This tool also enables you to continue editing your website using your WordPress installation, so you don't need to learn HTML to reap the benefits of a static front end.
Price: Plans start at $45 per month.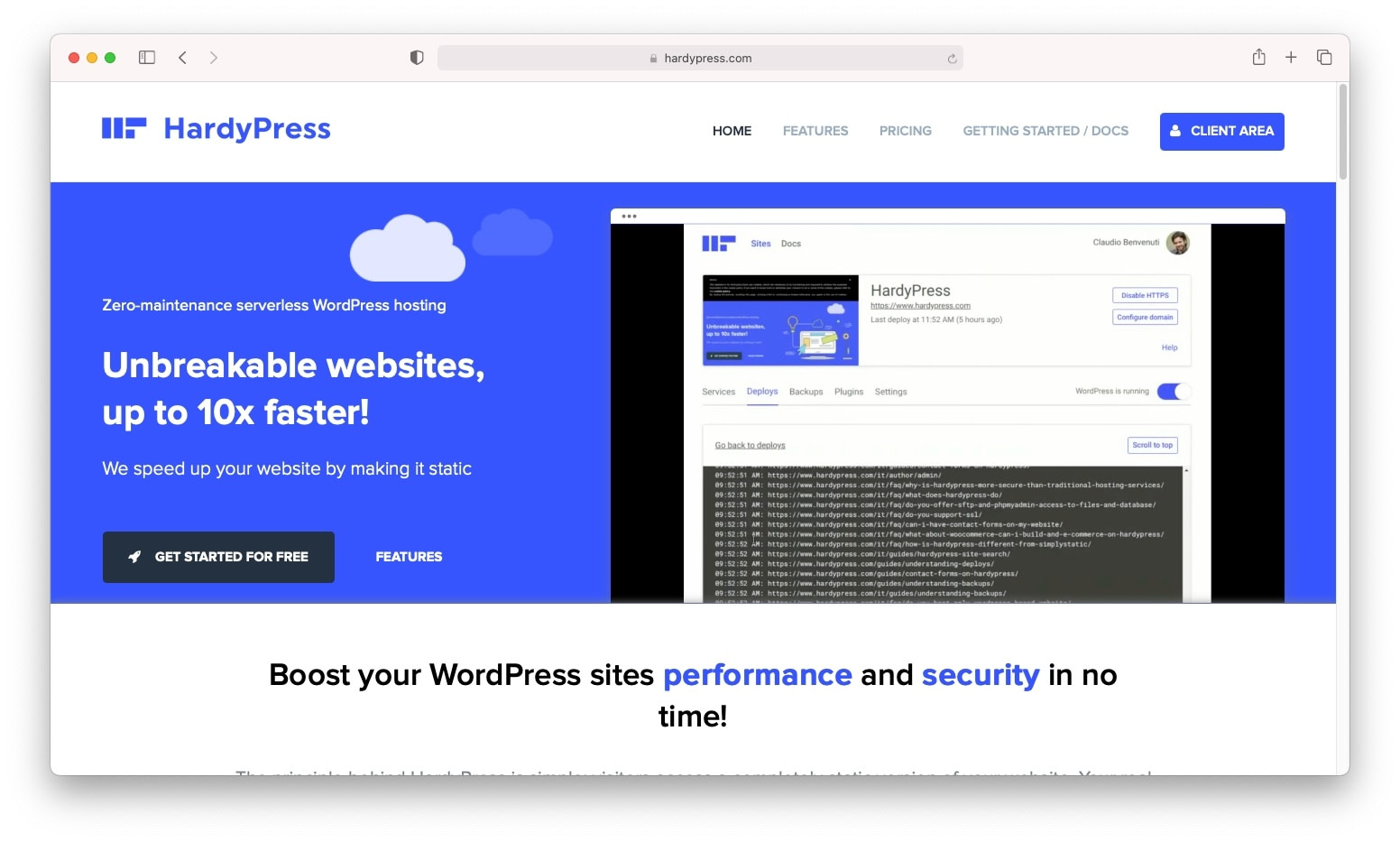 HardyPress is a WordPress to HTML converter and hosting service that will generate HTML copies of your pages and deploy them on a CDN for your visitors to access.
This tool is functionally similar to Strattic in that it creates a static version of your website to serve to visitors while leaving your WordPress installation intact on a separate domain. However, HardyPress offers a Personal Website pricing tier, which may make it a better choice for those with a single, simple website.
Key Features:
Includes support for Contact Form 7
Email support included in all plans
Built-in search engine optimization (SEO)
One-year backup plan included
Price: Plans start at $4.90 per month.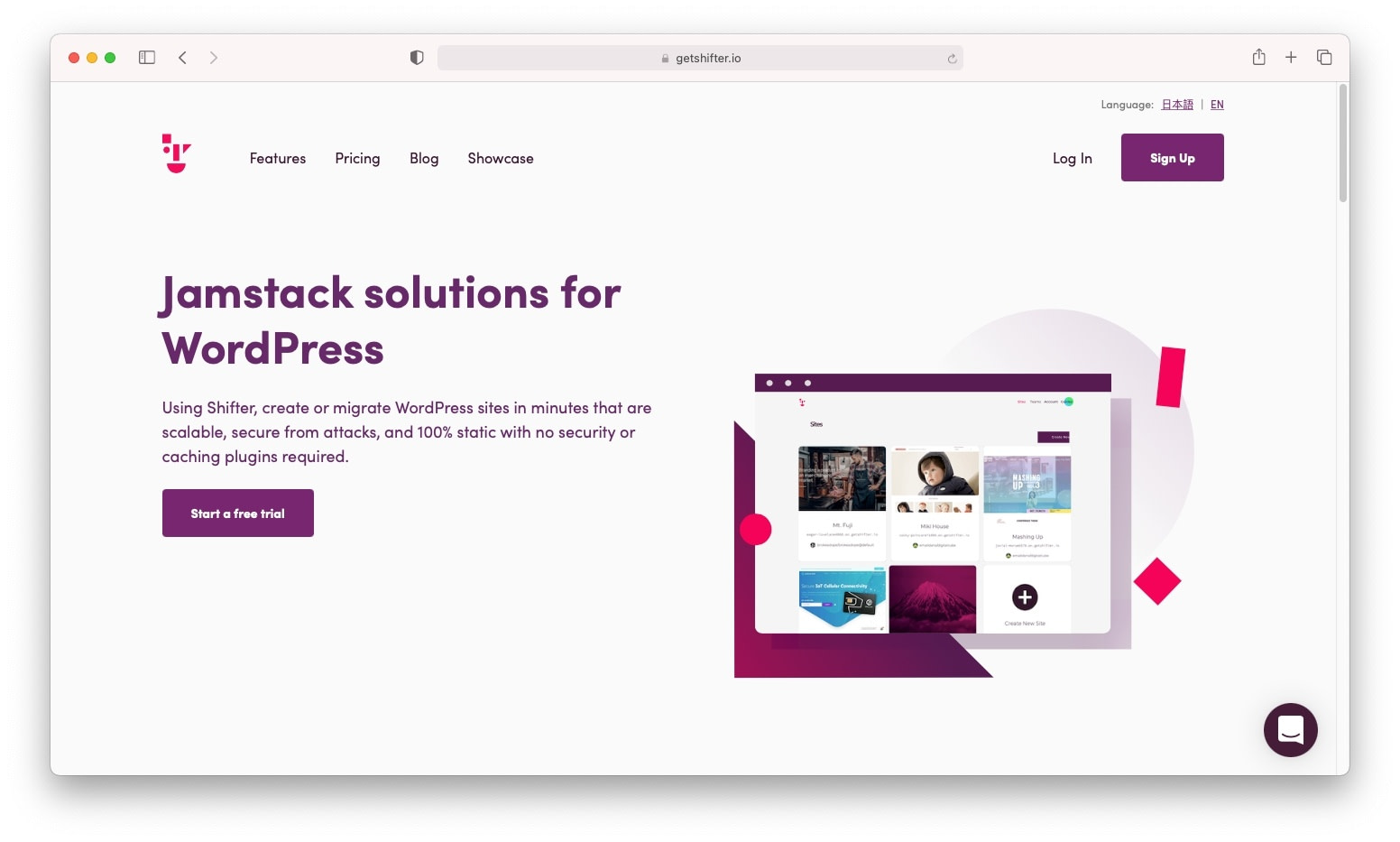 Shifter is another all-in-one static WordPress host and static site generator (SSG). This solution is designed and supported by a team of WordPress core contributors.
Shifter uses Jamstack architecture. It's similar to Strattic and HardyPress, but offers some additional features that may appeal to developers, such as the Shifter API.
Key Features:
Integrates with Square for those who need an eCommerce solution
Enables automated WordPress backups
Supports contact forms and on-site search
Offers an open API for those who want to create their own features
Price: Plans start at $16 per month.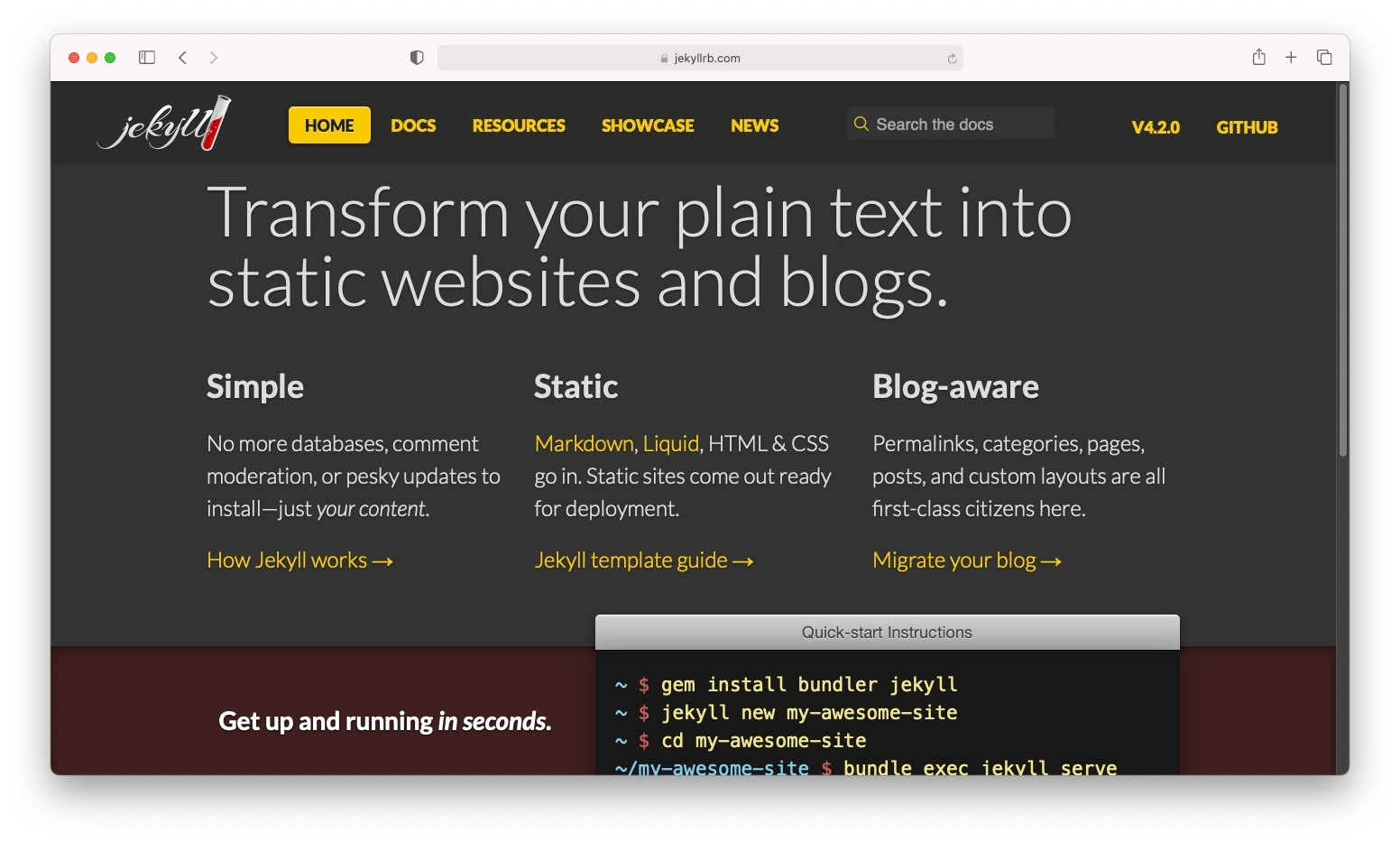 Jekyll is an excellent open-source SSG for blogs and smaller sites. This tool enables you to migrate from WordPress to HTML while still retaining a great deal of functionality.
Integrations are possible for eCommerce, other CMSs, forms, and site search. However, you'll need to be comfortable doing some coding to take full advantage of what Jekyll has to offer. This is a Ruby program, so some knowledge of that language is a must to use it.
Key Features:
You can customize how the tool builds your site through configuration options.
There's an active community you can turn to for help.
You can easily host your site using GitHub Pages.
Conclusion
Migrating your WordPress site to HTML can have a number of advantages, from improved performance to tighter security.
While it's not a simple task, the right tool can make the process a bit smoother.
Depending on your particular situation, there are several WordPress to HTML converters to consider.
HTML Converter by ICTVision is a simple solution if you have some technical skills, while Strattic may be better for those who want an all-in-one solution. For Ruby developers, Jekyll is a unique and flexible option.
Do you still have questions about migrating from WordPress to HTML? Ask away in the comments section below!
Free guide
5 Essential Tips to Speed Up
Your WordPress Site
Reduce your loading time by even 50-80%
just by following simple tips.