Hey friends, it's time for another chat with some interesting WordPress people! But here's the twist, today's is a double interview, or a "mirror interview"! Yes, you're getting two for the price of one.
This formula came to our minds some time ago but it is only now that we managed to get it done. It means that, for every single question, you're going to get two answers from our gracious interviewees. So, don't miss Petya Raykovska and Jenny Beaumont talking about their contributions to the WordPress community, their projects, non-WordPress activities, and other fun stuff.
But before we dive into this double-dose interview, make sure to check out our previous talk with Brad Touesnard, the founder of Delicious Brains.
Petya and Jenny have many things in common: they work as project managers at Human Made, get involved in local and major WordCamps, and have both left a big mark on the way the overall WordPress community has grown lately.
If you're a regular attendee at WordCamp Europe, there's a high chance you've already met at least one of them!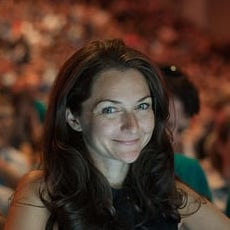 Petya Raykovska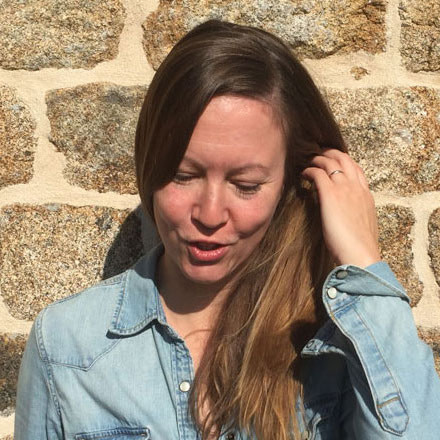 Jenny Beaumont
Jenny and Petya both have plenty of technical knowledge, but their communication skills, love for socializing with others, and passion for what they do moved them towards the
humanized
side of WordPress.
They are part of the reason why the WordPress community is now so solid, welcoming and friendly. They started by improving the small groups in their hometowns and continued their work up to the European and international level in subsequent years – culminating with their roles as leaders of the WordCamp Europe organizing teams.
But let's hear it from the girls in person!
Petya Raykovska and Jenny Beaumont interview
When and how did you start working with WordPress? Is there an interesting story here?

Jenny
I began building websites before the advent of CMSs, and saw them slowly emerge as the solution to two recurring problems. On the one hand, clients were increasingly wanting control over their content, and on the other, we were looking for ways to avoid reinventing the wheel at every turn.
For me, it was the technical overhead of my first e-commerce projects that lead me to test these platforms, giving me access to technology that I couldn't master on my own, offering me a rich learning experience and an affordable product to clients.
As time went on and new software came out, I would poke at them to find their strengths and limits, adapting my choices for each project. I first heard about WordPress in 2006, and started playing with it in 2007, but found it lacking the sophistication I needed. I favored Dotclear, a popular CMS in France at the time, until the version 3.0 of WordPress and the introduction of menus, which drew me back in. By 2011 I was working with WordPress exclusively.

Petya
In 2011, I left a job in publishing that I really loved to start a small web agency in Sofia, Bulgaria with a couple of friends. We decided we're going to try building websites with open source software and that's how we started working with WordPress.
For me, it was the best of all the CMSs we tried. Then I fell in love with someone who was heavily involved with contributing to WordPress and the community and they introduced me to the Polyglots team. Once I started contributing, WordPress became a big part of my life, because of people.
What does a project manager at Human Made do on a daily basis?

Jenny
My favorite answer to this question is still, "I have no idea." (And my husband thinks I'm crazy for saying so.)
What I'm learning since joining the company back in March is that there doesn't seem to be a "typical" experience. All of the projects are different, each of us bringing our personal style of management to the table, and each of us participating in the WordPress project in various ways and to varying degrees.
My days are divided between project work (communicating with the project team, both internally and client-side, doing my part to ensure that the project is delivered on time, within budget and with our standard of quality), agency work (internal meetings, resourcing, reporting, internal projects) and community contribution (I'm primarily focused on organizing WordCamp Europe at the moment, but have other aspirations).
I also make sure to carve out a little time every day for personal/professional development: staying on top of industry news, networking, etc.
Every day is a little different, just the way I like it.

Petya
So I'm a project manager that's also an event organiser, a community builder and a publicity and marketing expert. So I don't have a daily routine. PMs take care of everything a client project needs – from the communication to making sure developers are happy, have everything they need, to documentation, financials, keeping up with project timeframes, resourcing, research about the best solutions to a specific client projects and sending developers lollipop bouquets 😛 (That's Jenny B for you).
But then I'm also involved with organising several WordCamps, so there are meetings, logistics, etc there as well. And I do have my Polyglots weekly activities – support, chat, talking to people, translating WordPress, working with devs to build features for translators, organising global contributor days, going to conferences and talking about important contributing work. So no single day is like the other.
What's your technique for staying productive throughout the day?

Jenny
As I've gotten older (if not wiser), routine, which I'd often railed against in my youth, has become my best friend. Good habits start first thing in the morning and set the tone for the day:
Get a good night's sleep.
Eat well and at regular intervals, avoid snacking.
Stay hydrated.
Know what's on my calendar and keep it up to date.
Turn off social media notifications – only check in periodically during breaks or downtime.
Try to schedule downtime after meetings and not schedule too many in a row (these tire me out the most).
Take frequent breaks.
Get physical exercise every day, and make sure to stretch frequently if I'm stuck at my desk all day (which is most days).
And my number one productivity technique: do only one thing at a time (which I'm still not very good at).

Petya
Love what you do. Drink plenty of water. Take a break every time you need one.
You are part of the WordCamp Europe organizing team. What do you love most about this experience?

Jenny
The teamwork is by far the most satisfying aspect of organizing a WordCamp for me. It's also what inspired me to stop freelancing and join a company. The second most rewarding is, of course, seeing all the happy campers enjoying the fruits of our labor. Nothing quite like it.

Petya
I was a part of the organising teams in 2014, 2015 and I led the team in 2016. I decided to dedicate my time to other things this year and in the future and it's important for WCEU that there are new people on the team who can learn to go through the motions and bring new fresh ideas and developments to the event. I loved organising WCEU in those three years – the impact that event had on the European community, the global community and building connections is worth all the sleepless nights and effort that's put into organising it.
You wake up and there's only one week left before WordCamp Europe starts. What's your daily schedule as an organizer?

Jenny
This will be my third year as a WordCamp Europe organizer, and my third role on the team, having started out on Speakers and Sponsors, then moving to local lead in Paris, and now taking on the role of global lead for 2018 in Belgrade. These all have very different responsibilities throughout the year and as the event approaches.
At a week out the heavy lifting is done and the team as a whole is trouble-shooting with vendors, speakers, sponsors, volunteers, and MCs; helping people resolve problems, tying up loose ends and hammering out the hour by hour logistics of the event days. At a week out we've all pretty well surrendered to the idea that no matter what might go wrong, it'll be okay.

Petya
A week before WordCamp Europe you've already done everything you need to do for the event. You also are probably already on location, so what's left to do depends on your role. The most important part is to not overdo it, to try and stay energised and fresh for the event so that you can survive it.
You're traveling a lot. What is the nicest place you've ever been to?

Jenny
I think that what I classify as a nice place is anywhere that makes me feel welcome. And of course, the joy of traveling is to see new things, meet new people, discover different cultures and experience local cuisine and customs. A lot of times the way you experience a new place can depend on who you're traveling with and under what circumstances. Traveling for WordCamps, for example, hasn't always afforded me the opportunity to get more than a glimpse of the city.
My favorite vacation spot? Brittany. Oh, and I'd love to return to Guernesey and visit Jersey some day. Two of my homes away from home? Chicago and London. Some places I've visited and would love to return to? Vienna, Berlin, Torino, Sofia and Zurich to name a few. And there are so many places I've never been to! Australia is on the top of my list…Upcoming trips to new places include Marseille, Belgrade and Petritoli.

Petya
Home. The best thing about constantly traveling is coming home. If you have not been to Bulgaria, you should definitely visit. There are a lot of things to love.
How do you define "being successful"?

Jenny
I keep a 5-minute journal as part of my daily routine. Success for me is signing off with, "It was a good day", measuring daily how I've managed my time, my energy levels, my interactions with people, and whether or not I've accomplished what I set out to do that day. Have I made a positive impact? Have I contributed to both my short and long terms plans? Have I been good to myself and those around me? Success!

Petya
Being content and happy with my present. Being autonomous in my work, making an impact with it and being able to constantly learn and improve.
What do you like to do when you're not WordPress-ing?

Jenny
Off the job I enjoy hiking, yoga, cooking (read: eating), reading and visiting with friends. I'm also slightly addicted to American television, and love home improvement projects (especially those involving power tools).

Petya
Go to gigs, dance, play music, sleep.
Any cool personal or professional projects coming up?

Jenny
On the WordPress side of things, and beyond WordCamp Europe, I'm hoping to jump back into some WordCamp site development projects, notably the
WordCamp Talk Proposals
project that I worked on earlier in the year, but which is currently on the back burner. Then, a personal project I've been working on for some time is completing my yoga teacher certification, which I delayed this year as my professional workload grew, but am picking back up again.

Petya
What do you wish more people knew about WordPress?

Jenny
That it is made by the people, for the people. The open source community is still poorly understood, in my opinion, by those outside of it. Why do I think it's important for people to know this? Because unlike most other products, there is a real opportunity in open source to make a difference, to play a part in making WordPress better for everyone.
There is also a better appreciation to be had about how the project is built and maintained, about how technology evolves in general, which I believe is important to understand in order to for people to fully take responsibility for their websites.

Petya
I think WordPress is popular enough. I wish more people knew they could help make WordPress. And I'm working every day to make that happen.
Who's doing things that are just cutting-edge and incredible in the WordPress space right now?

Jenny
I don't know about cutting-edge, but the Gutenberg project will be the biggest game-changer maybe since menus and custom post types were introduced. I'm a late-adopter, and so still a bit of a skeptic about Gutenberg's ability to effectively implement this block content system, but there is no denying that it's coming whether we like it or not, and the debates around it are interesting to follow.
I've always firmly believed that one of WordPress's greatest strengths is the ability to work around any of its apparent limitations. I'm sure it will be the same with blocks, and that we will learn and iterate until it succeeds in opening up new audiences or leading us in a new direction entirely.
The other interesting space to follow, IMO, is hosting. So many mergers and acquisitions, so much riding on that user experience and coming up with solutions to make it a seamless one, from install to updates, guarding against hacks and providing metrics. Lots happening in this arena and still more to be done!

Petya
Everyone building things with WordPress and the REST API. You should check
the videos from A Day of REST
, the WordPress REST API conference we at Human Made organise to showcase what can be done and is already done with the REST API. The WordPress core team is also doing amazing things with WordPress. Looking forward to Gutenberg!
Describe the WordPress community in one word.
What's the one thing you'd like to change about WordPress?

Jenny
There are of course loads of improvements to be made to WordPress across the board, but if you ask me what is the one thing, it brings me back to your earlier question about what I wish people knew about it. If there was one thing I would change it would be people's perception – whether it was around the nature of open source, taking it seriously as a scalable high-end solution, or the simple difference between WP.org and WP.com. I believe there is a lot of work to be done around the branding of WordPress.

Petya
Finding a recipe for not burning contributors out would be amazing.
What was the first big thing you've bought with your first WordPress earnings?

Jenny
Ha! Well, this doesn't really apply to me since WordPress, despite its huge presence in my life in recent years, is really anecdotal to my career. I do remember the first laptop I bought in my early years, with my own earnings and without financing, and yeah, that felt pretty great.

Petya
I don't remember exactly, but I bet it was either a concert ticket or a plane ticket.
What was the most challenging thing you've done during your career?

Jenny
Pivoting. Knowing when to get in and when to get out. I started out by building an agency and then went freelance. I then started a commercial venture, closed it, started another agency, closed it, and somehow kept freelancing on the back burner to come back to.
Since that first company back in 1998, my work has revolved around the web, but in different capacities, adapting with the market, technology, circumstances, collaborations, my evolving skill set, and the impact of my personal life. Twice in that time I took time off to rethink things. Staying fluid, adapting to change, doing regular health checks and course-correcting when needed – I'd say these are the most challenging things I've faced and the most essential to sustaining a career that's spanned nearly two decades.

Petya
Learning to let go of things, to delegate, and to pass the torch to others when it was time. Learning to accept people from all over the world, to love their quirks and differences. Learning to listen. That's not one thing, but a list, I realise that. But I can't pick a most challenging one from all of those.
What does it take for a WordPress-er to become a WordCamp Europe organizer if they were to apply for this role?

Jenny
Strong candidates are/have:
Based in the EU
Prior experience volunteering at WCEU in some capacity
Prior experience organizing a WordCamp or running a Meetup
Strong written and communication skills
Prior experience organizing other types of large events (1000+ people)
Comfortable with remote work
We open organizer applications every year in July. This year's team is already in place, but if you're interested for future years, do keep an eye out for the call for volunteers and join us! It's a great way to see how things work and gain the extra experience that will make all the difference. You can sign up for our newsletter on the website to be notified about the call for volunteers and other announcements.

Petya
Oh, the WordCamp Europe team just
posted the answer
to this question in detail. Be prepared to give it everything you have and you will be handsomely rewarded. Good luck!
That sums up our first ever mirror interview. If you have any questions for Petya or Jenny, please leave them in the comments section. Also, if you have any suggestions for who we should talk to next, feel free to give us some names as well!
Free guide
5 Essential Tips to Speed Up
Your WordPress Site
Reduce your loading time by even 50-80%
just by following simple tips.