It's been a year since we have become dependent and experts – to various degrees – when it comes to Zoom meetings. While the usual approach is to use your laptop webcam, the most crucial online meeting element is the audio quality. Except if you're playing charades or attending a mime conference via Zoom, that is. This is why looking up the best gear for Zoom meetings can pay off.
You can improve the overall quality by investing in some basics here and there — a microphone and maybe a better camera.
In this article, we will talk about video conferencing setups and splitting them into budget tiers:
But first, some things to consider before we start talking about best gear for Zoom meetings:
What makes a great Zoom setup?
A couple of things:
Audio quality
Why is audio that important?
Most video conferencing software comes with some form of software background noise suppression.
Be it Zoom, Google Meet, Discord, or any other voice-call-enabled application, most of them come with software noise suppression. While this feature is useful, it can also be a drawback, sometimes resulting in poor audio quality. Most applications do allow the user to turn it off.
If you have a reliable microphone that captures your voice crisply, you can turn off the noise suppression setting confidently.
As a rule of thumb when it comes to audio, your whole sound quality can only be as good as your least performant device in the audio chain.
Of course, when talking about Zoom meetings, there's not much of a chain.
It's as simple as that: the quality at which other people hear you on a call is directly proportional to your capturing device's quality.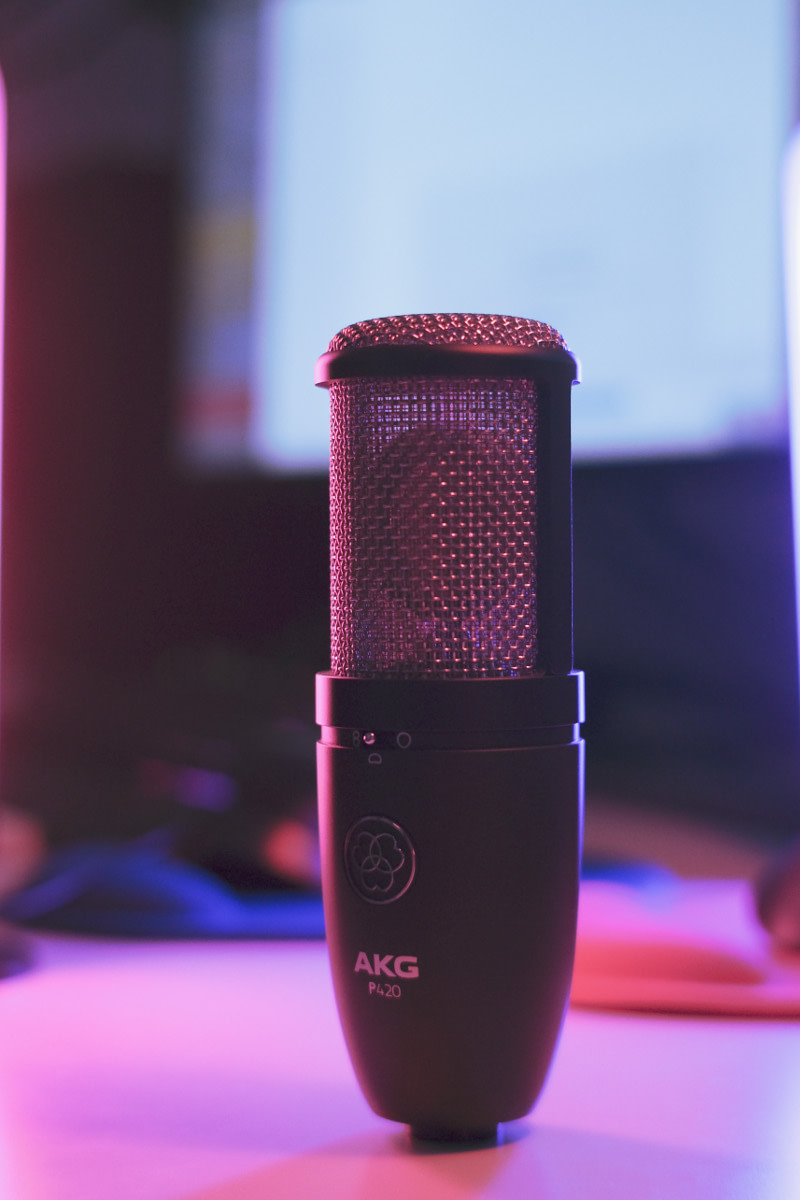 Using headphones is a must when it comes to video conferencing. Why? Because your microphone – be it external or the laptop microphone – can pick up the sound from your speakers, so your interlocutors can hear themselves through your microphone with a delay.
Doesn't video quality matter?
Well, it does. But isn't it more important that what you have to say gets across instead of your gestures and facial expressions?
According to Stanford Researchers, the "video" in video-conferencing is responsible for "Zoom Fatigue", so it should be treated responsibly and not be excessively used.
If you're into that, video quality usually comes at a steep price, albeit you can cut some corners and still achieve good quality. Most reasonably-priced webcams are bad, and most decent webcams are expensive.
About tripods
Tripods aren't essential. They can improve the overall experience and can be useful under certain circumstances. The biggest gain would be a proper camera placement in this particular context, but that comes at the cost of the desk or floor space.
When looking for the best gear for Zoom meetings, put your money where your voice is
The main thing you should keep in mind is that the end-to-end quality of the audio and video is mostly unpredictable. It doesn't only depend on the gear you use. The internet connection speed on both ends and the compression that the application applies to your video and audio plays a role.
This is mostly about home setups. Of course, some of these can be applied if you are a digital nomad on-the-go, but I'm guessing you wouldn't want to drag around video and sound gear.
Best gear for Zoom meetings
We'll split our suggestions into three categories, based on the amount of money you'd need to sink into this.
Tier 1: Cheapest 💲
The easiest way to achieve a better quality is by throwing together stuff you already have without shelling out money on things that aren't crucial.
🎙️ Audio
If you are a gamer by any chance, you might have a gaming headset with an incorporated microphone lying around.
If you don't have anything like that, you can pick up a pair from Amazon for around $20-$30.
Otherwise, you almost certainly have a pair of smartphone headphones with a microphone.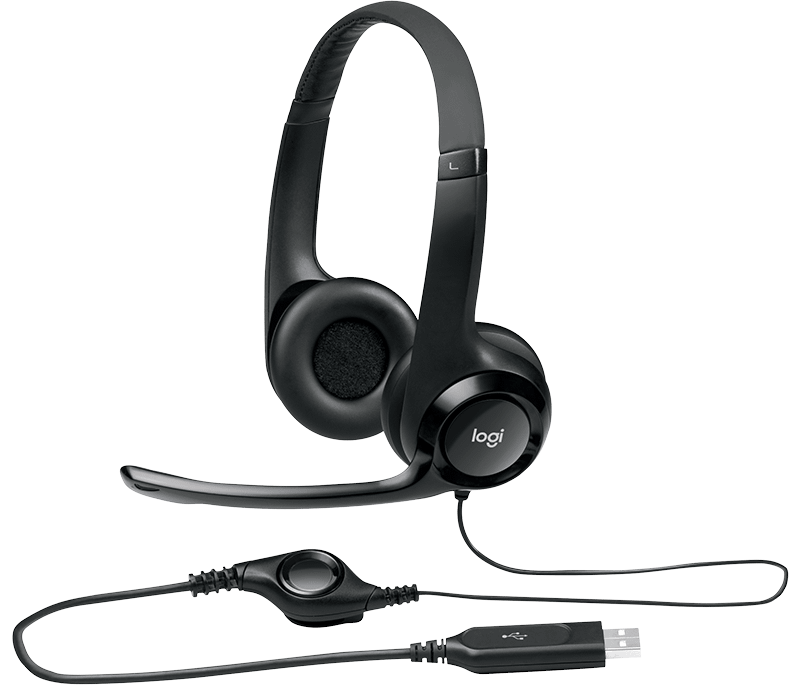 Plugging those into your laptop will result in much better audio quality than what you can achieve with the internal laptop microphone. At least you won't have to deal with your peers hearing themselves because your microphone is capturing the sound of the speakers.
🎥 Video
If you use a laptop, the chances are that it already comes with a good-enough, albeit not great, webcam. What most people do have is a smartphone with a more than capable camera. There are a bunch of great webcam applications for both Android and iOS. My personal favorite is iVCam. Camo is also a great iOS-only (for now) solution. Smartphone cameras these days are phenomenal, and using the rear camera as a webcam will bump up the video quality by a lot.
While you can balance your phone on a pile of books, a tripod would be nice to have. You can grab one that has a dedicated smartphone mount for around $20 online. There are dedicated tripods out there that come with an LED ring light if you're willing to spend a little more money.
If you already own a tripod, you can get a phone mount for less than $10. The Anozer Universal Smartphone Tripod Mount seems like a great option at $8.
Here's my smartphone mount of very similar structure, manufactured by Hama:
💡 Lighting
Talking about ring lights, a huge factor when it comes to good video quality is light. If you're not willing to pay out of your pocket for a ring light tripod, you probably already have a desk lamp. If it has an articulated flexible arm, then you're set.
Natural light is hands-down the best kind of light you can use (except in the evening or at night). Moving closer to a window would be the easiest way to fix your lack-of-light problem. However, if you are working from a windowless bunker or mostly attend Zoom meetings at night, you might want to find a reliable artificial light source.
The only thing you have to be careful about when it comes to light is just not making yourself look like a ghost. If the light is too powerful, try dimming it down or moving it away from your face. If the shadows are too harsh, you can always use a paper tissue to diffuse the light.
You can use clothespins to attach the tissue to your light source. The tricky part is making sure the light shines straight from in front of you. This yields even lighting and makes sure you look your best.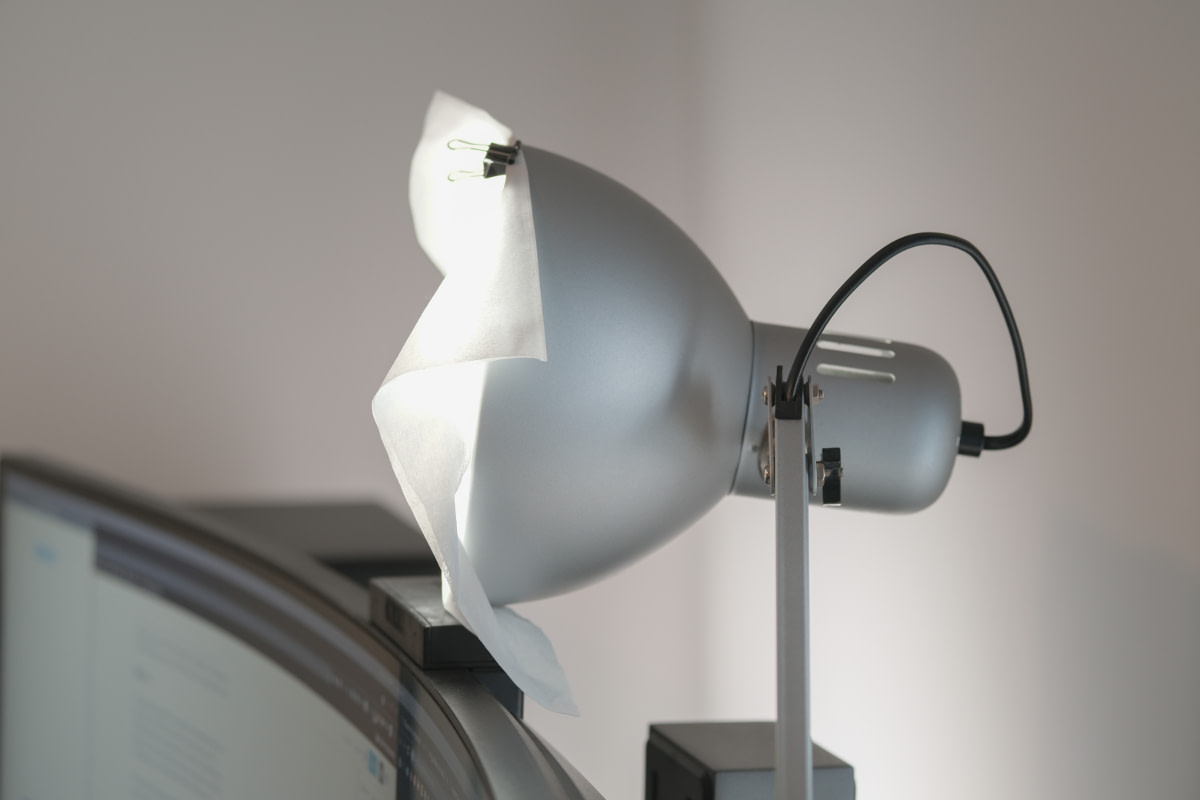 You can check out this IKEA desk lamp which comes in at $13.
Tier 2: Best value ⭐
Let's go deeper down the rabbit hole and talk about some more expensive options.
🎙️ Audio
A dedicated microphone will most certainly up your level in the audio game. You can't really get that crisp voice using a headset microphone or the internal laptop one.
A great microphone to consider as a "best-value" option is the Audio-Technica AT2020USB+ that comes in at around $150.
As the name tells, this one can be connected through USB, so no other fancy wiring is needed. It is a great option as it has a 3.5mm jack. Here you can plug in your headphones and use them as an output device while simultaneously monitoring your own voice.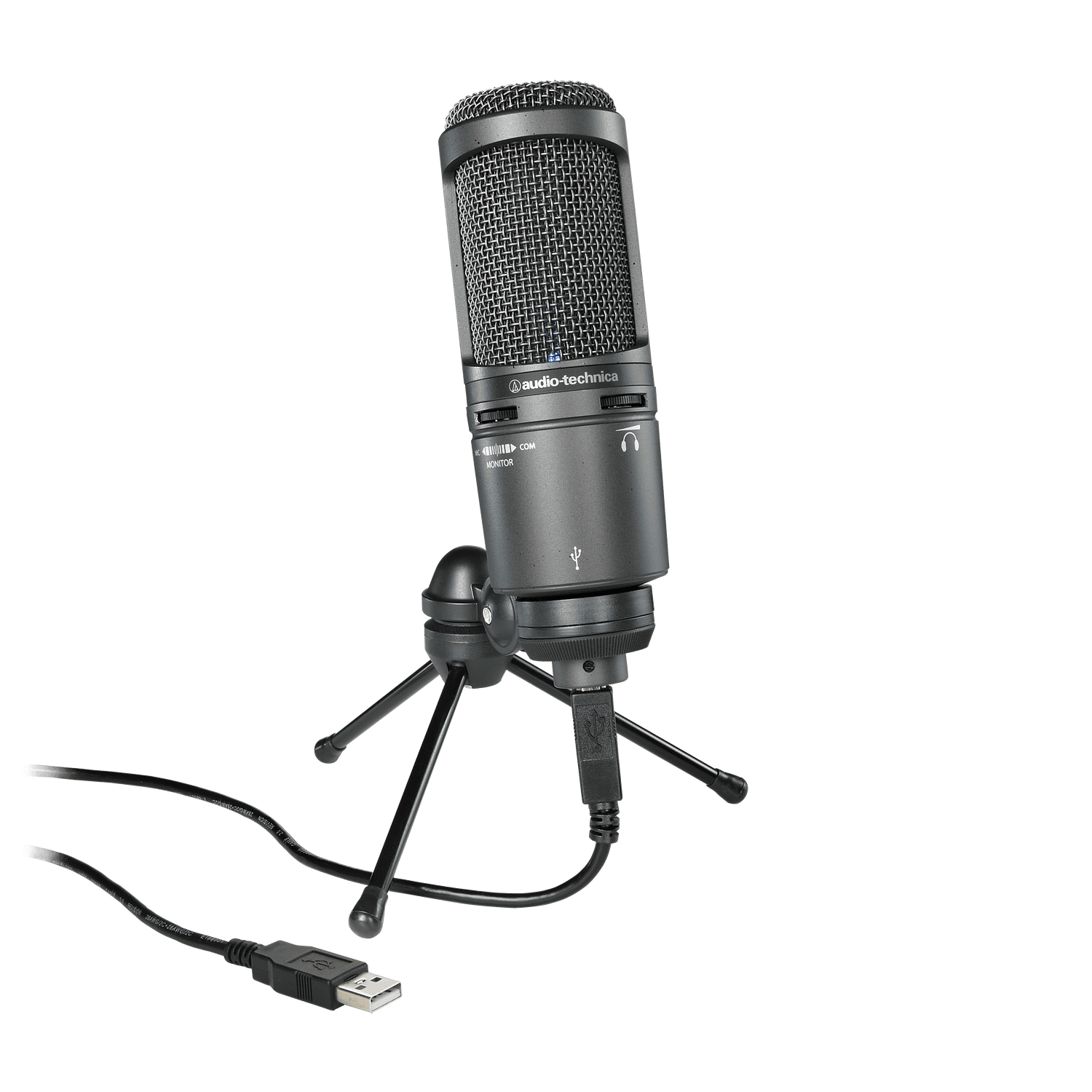 This might be a drawback for some people, as we all hate hearing our own voice, but it's great for sound quality control.
A similar option is the Blue Yeti USB Microphone.
It has similar features while also boasting a gain fader, so you can easily adjust the input volume, a mute button, and a pattern switcher.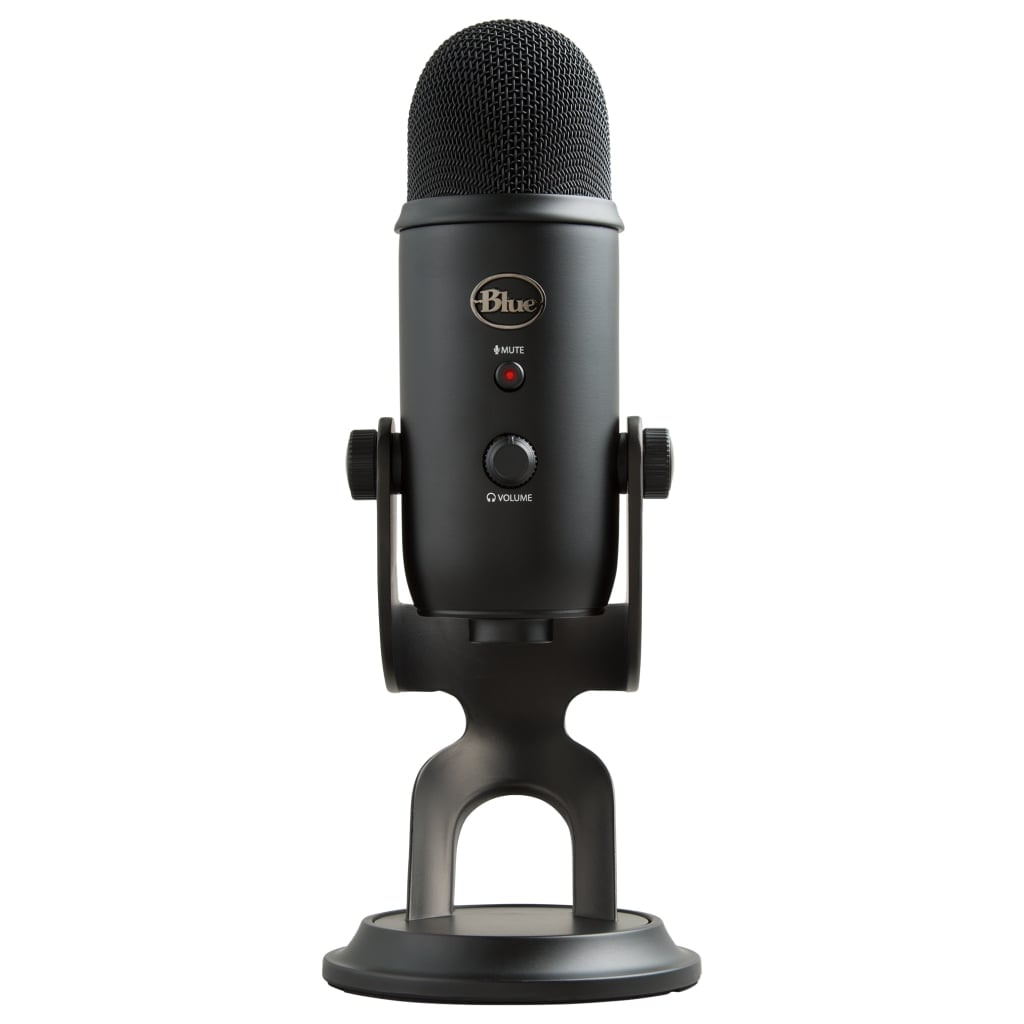 🎥 Video
For the sake of convenience, you could go for a dedicated webcam, but there's one issue with that. In the past year, webcam prices have skyrocketed because of the pandemic. The ones that can deliver better quality than a modern smartphone come at a steep price. I would still recommend using a smartphone if you have one lying around.
Your best bet to improve video quality here would be using an actual camera (if you already own one). It might take a little research to find out if your camera can be used as a webcam. Some DSLR, mirrorless, and some point-and-shoot cameras come with support for this right out of the box, while others can be connected via an external USB video capture card, using an HDMI cable – provided that they have an HDMI output.
A decent plug-&-play USB capture card that would handle online meetings can range anywhere from $20 to $60 on Amazon. You can safely go for some generic ones, like the LYLEE Upgraded Video Capture Card (coming in at $15) for video calls.
💡 Lighting
If you want a good price/quality ratio, there are some video-conferencing dedicated options out there. LED light panels and ring lights especially thought out for video-conferencing are being sold for less than $100. Here are two great options you might stumble across on Amazon:
UBeesize Ring Light with Tripod – Comes on a tripod where you can mount almost any type of capture device. This one too has adjustable brightness and temperature. It has an adjustable height of up to 67 inches (or 1.7 meters) making it perfect for a desktop setup.
Lume Cube – Ideal if you'll be using your laptop as it can be mounted on any smooth surface. It has adjustable brightness and temperature and is easy to carry around.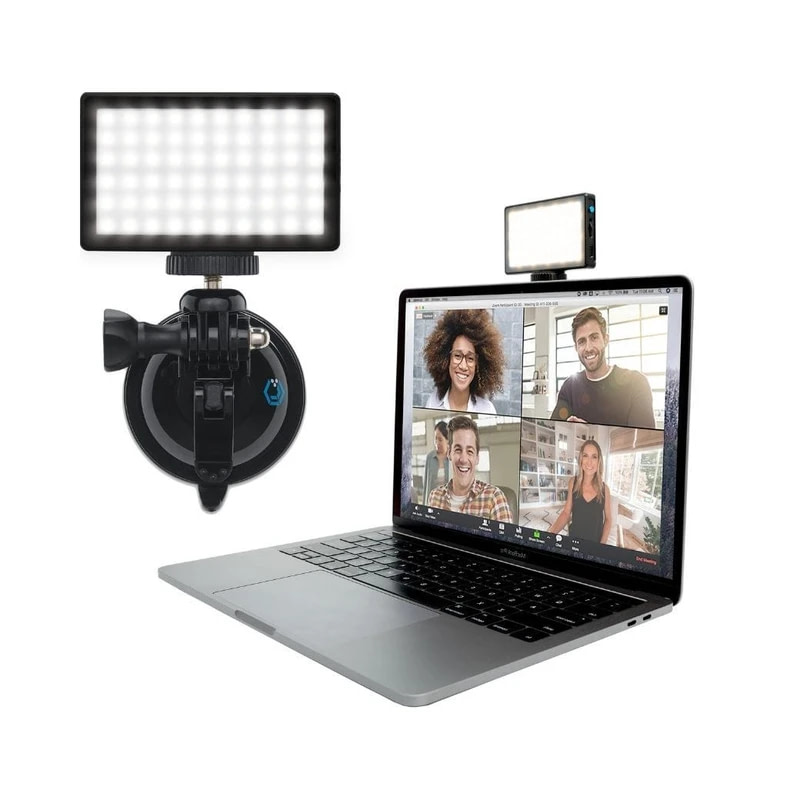 Tier 3: High-end 💲💲💲
I'll be honest here. You won't get much more bang for your buck from this point on. At least when it comes to online meetings, there's only so much you can do until the video-conferencing software compression limits you.
This tier makes sense if you want to do something else with your best gear for Zoom meetings (like recording a podcast, shooting YouTube videos, or live streaming on Twitch). Of course, you can use everything here for Zoom video calls, but the investment wouldn't justify if this would be the sole purpose of purchase.
🎙️ Audio
Are you going to record yourself singing, playing an instrument, or are you going to start a podcast with your friends? If any of these rings true, you'll need an audio interface capable of handling that.
You'll have to decide exactly how many microphones or instruments you're planning to use, as audio interfaces come with a fixed number of inputs and have a vast price range.
For example, the Focusrite Scarlett 2i2 (around $170) has only two microphone inputs but you can also plug in instruments.
While you can get the Røde RØDECaster Pro which is a fully-featured podcast production device for around $600.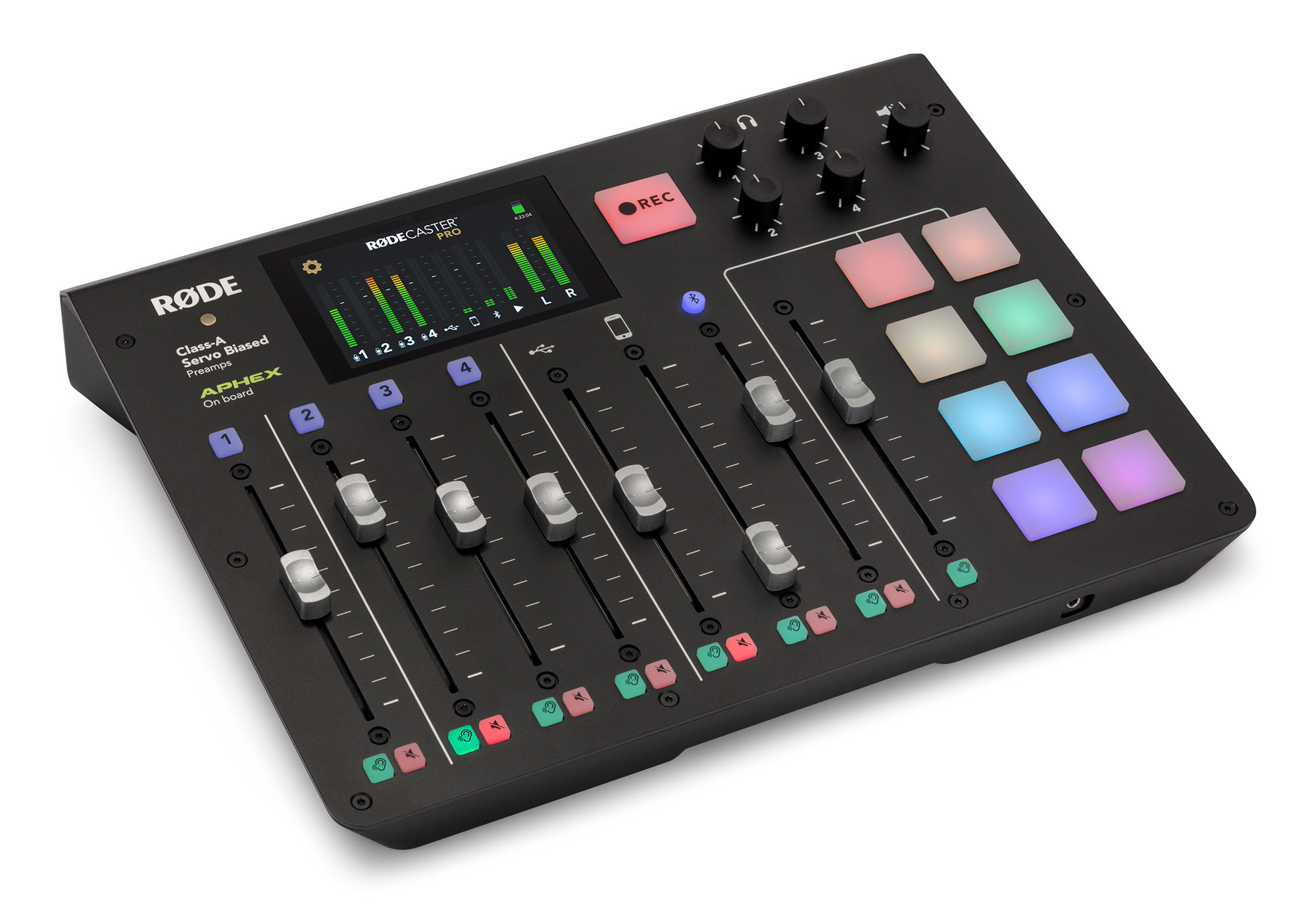 I personally use the M-Audio Air 192|14. It's great if you need to record multiple inputs (it can handle up to four microphones and two instruments simultaneously):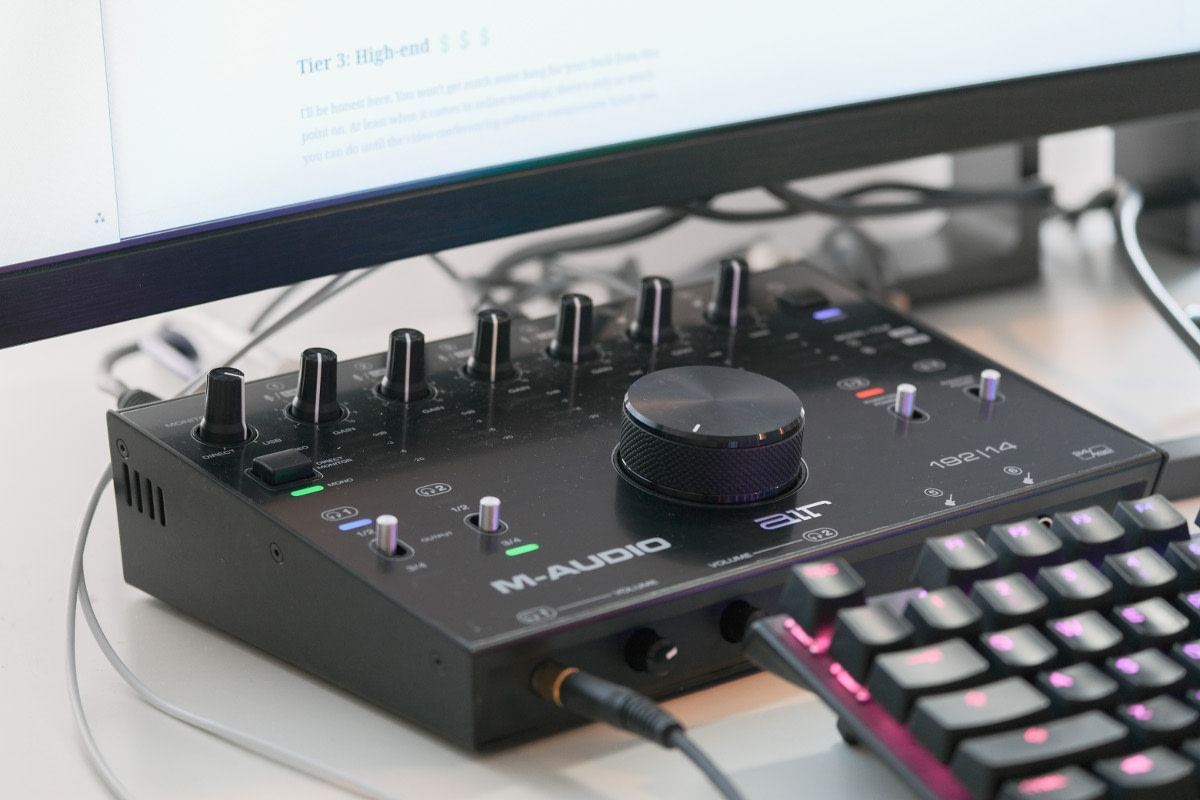 If you're going with an audio interface, you should switch to an XLR connected microphone. The Audio-Technica AT2020 does have an XLR variant (around $100) you can use: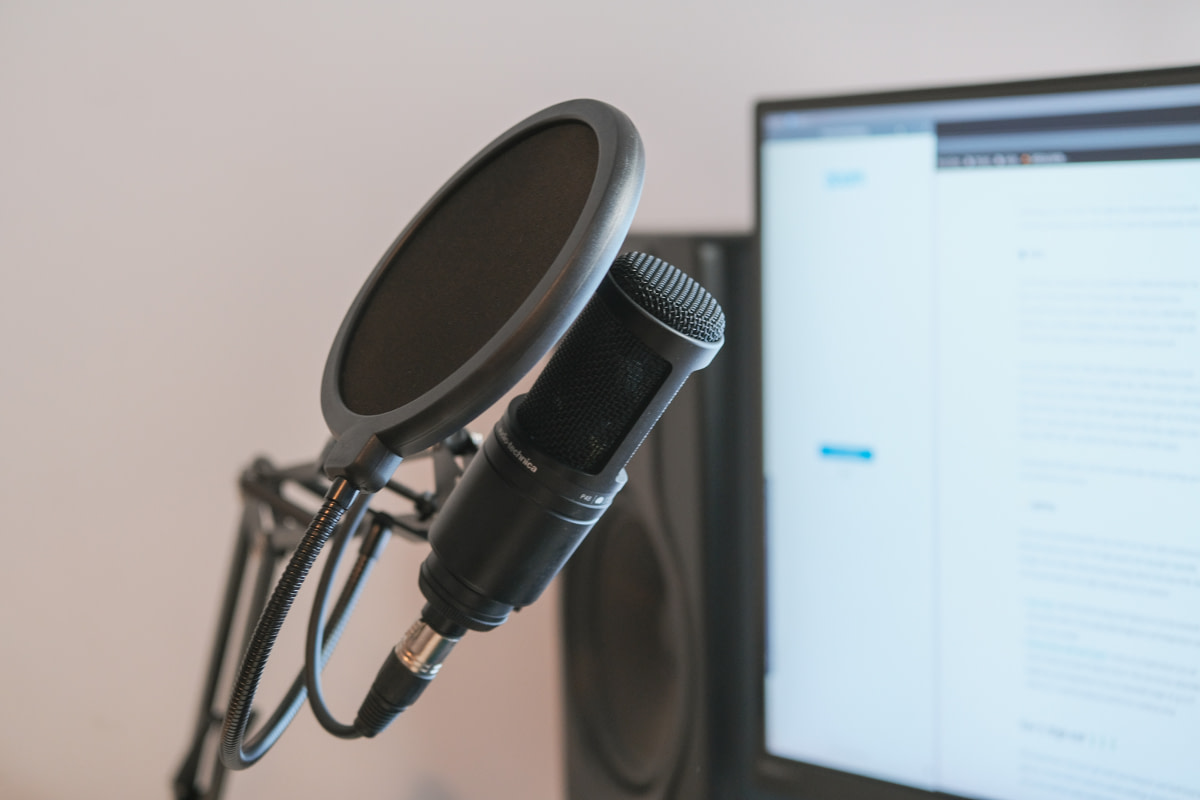 All these devices are capable of some great audio quality and fall into the more specialized tools category. The only question that remains is if you really need to invest in them, as it won't really upgrade your Zoom meeting experience.
🎥 Video
Depending on what you will do other than video conferencing, you might want to consider investing in a mirrorless camera capable of recording video. Beware that this brings with itself another investment in lenses. It's up to you to research if dropping that bag of money on a camera makes sense.
💡 Lighting
If you're going to create video content, you might want to consider a more professional lighting setup. The thing is, lighting setups can be tricky territory and get complex really fast, but you can never go wrong with softboxes. Again, it depends on what you are going to film. A set of lights with softboxes can range from $100 to the thousands. But even if you disregard the price, they do take up space in your home office.
What best gear for Zoom meetings should I get?
As long as you make sure that you really need something, you should definitely go for it. Otherwise, you're going to do fine with whatever you are currently using.
Maybe adding some things that you have around the house might be enough for you, or maybe you might host the next big podcast, and Zoom meetings are just a stepping stone for you.
Regardless, before you let the spaghetti cable monster inside your house, you should consider your needs thoroughly.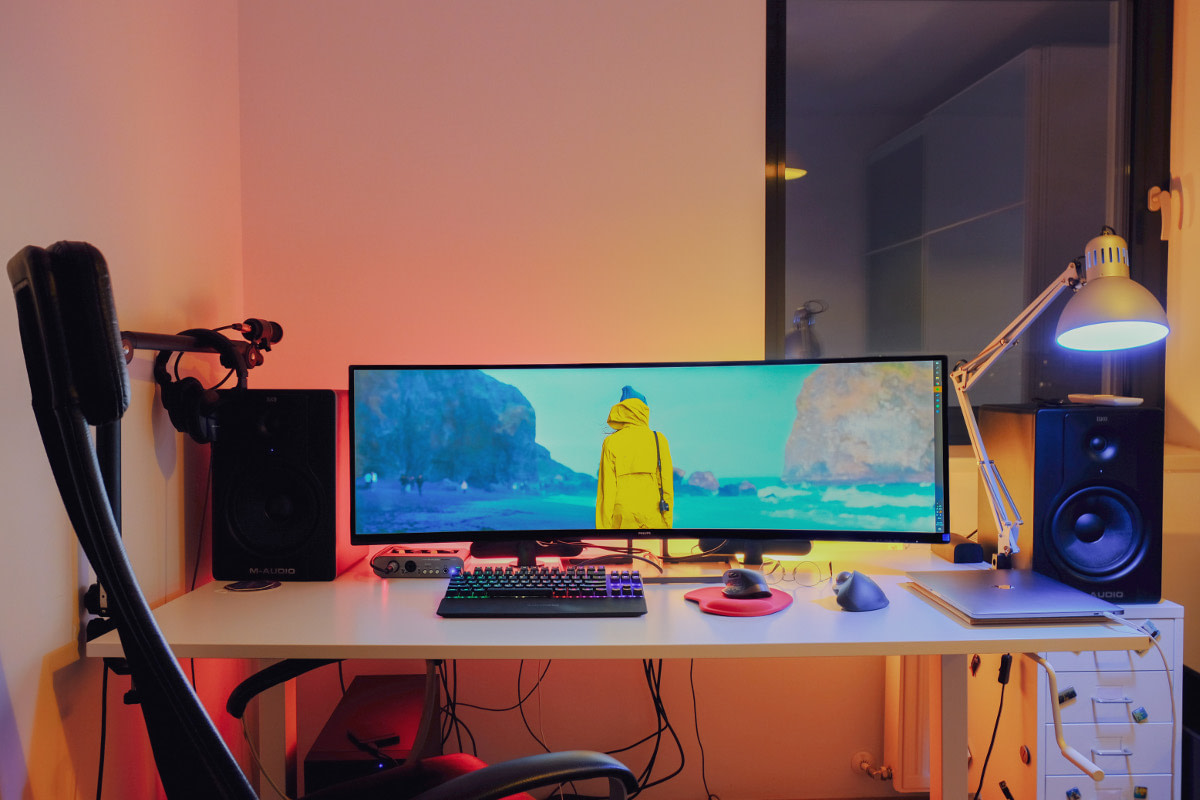 What's your ideal, best gear for Zoom meetings? Do you have your setup already in place? Feel free to let us know in the comments.
Free guide
5 Essential Tips to Speed Up
Your WordPress Site
Reduce your loading time by even 50-80%
just by following simple tips.
Image credits: Logitech, Audio-Technica, Blue, Lume Cube, Focusrite, RØDE