Welcome to the newest entry in our Pirate Interviews series! It's been a bit since our last talk with a WordPress expert, but here we are again bringing you another set of insights, this time coming from a technical person's point of view. Mario Peshev shares a wealth of awesome ideas, so this is definitely one you won't want to miss!
Before we get started, though, make sure you've checked out our previous interview, in which we learned more about Viktor Vincej's experiences with blogging and digital nomad life.
I remember attending Mario's presentation last year at WordCamp Europe 2016 in Vienna. He talked about remote work and how to manage it efficiently. I loved it! And the interesting thing is that it wasn't the topic itself that grabbed my attention, but Mario's relaxed attitude in general. Relaxed, cheerful, making jokes, Mario Peshev looked more like he was out for a beer with friends than holding a talk in front of 500 people (or more).
In this interview, I got the chance to find out more about Mario and his professional background. I learned that he's extremely dedicated to his work (no exaggeration – "extremely" is the right word), he puts passion into every task he takes care of, and he doesn't mind if his career occupies most of his life. Because for him, working is not an actual job. It's just what he loves to do. And he does it successfully, if you ask me. He's handling a team of 30+ people at DevriX, a technical and business growth consulting company he founded back in 2010.
When he's not in charge of his diverse entrepreneurship and development activities, Mario is contributing to the WordPress core, reviewing themes in the WordPress.org repository, and helping the Bulgarian WordPress community grow stronger. In case that wasn't enough, he's also the co-founder of WordCamp Sofia, the leader of the WordPress national meetup in his country, and co-organizer of WordCamp Europe (when time allows him to get involved).
Let's hear the rest from the man himself in this Mario Peshev Interview:
Mario Peshev Interview – The CEO of DevriX
When and how did you start working with WordPress? Is there an interesting story here?
My background is in software engineering for the enterprise – mainly Java EE and other platforms for high-profile clients (telecoms, multinational chain stores, banks). When I've started freelancing full-time in 2008, I've been juggling between 7-8 projects coding in several different programming languages which wasn't as efficient or productive at the end.
In 2010 I joined my first start-up in the WordPress field. I had former experience building a PR software on top of WordPress (way before custom post types were a thing) and got fascinated by the full capabilities of the WordPress software. We've already had a small team in-house and switched entirely to WordPress which allowed us to dig deeper in the internals, build a large set of plugins and even start submitting patches to the WordPress core.
You're in charge of an entire company, keep seminars and workshops on many continents, write blog posts regularly, contribute to WordPress. How do you manage to get everything done?
I tend to work a lot as I want to be involved in every step of the process. I participate actively in the sales and onboarding process for new clients while discussing the long-term roadmap for each project with our customers. Then I assign most of the actionable tasks to the rest of my team and focus on overseeing project progress and deliverables based on the milestones that we have on a monthly basis.
Since our headquarters are in Europe and most of the team works in EU hours, I work with the folks in our team during day time. In the evening I often coordinate the planning with our US clients. I take some breaks in-between and schedule interviews, podcasts, guest posts and others in a structured manner, planned ahead.
It's fairly dynamic but the benefits of switching between projects and various types of activities is quite energizing 🙂
About contributing to the WordPress core, what's the most challenging thing you've done so far? What's the biggest satisfaction you get from this?
I have over 30 patches in core and most are smaller fixes or adjustments. There were two examples that I particularly enjoyed working on:
A Core patch that I got fixed during an online session on debugging. I spent a couple of days tracking a bug upfront and writing down the workflow of analyzing the problem, reproducing it, and fixing it. My session was 45 minutes long – 20 minutes in theory, tools, and handy functions, and another 20 minutes of reproducing the bug live, coding a patch and submitting it on Trac. The bug was fixed a week later and demonstrated a practical showcase for new contributors.
A complex patch regarding a massive performance problem listing hierarchical post types in the dashboard. I've partnered up with a knowledgeable developer from Brazil and we've worked together on releasing a complex patch with several unit tests. Initially, I had that patched for a client whose dashboard loaded for over 45 seconds which went down to 2 seconds after applying the patch.
Seeing my production code working for websites struggling with specific use case scenarios is quite satisfactory, and understanding the internals of major APIs helps with my day-to-day development activities.
From the large range of services your company is offering, which one is the most difficult to provide? Also, which one is the most requested by the clients?
Since we're a full-service agency nowadays, coordinating ten or more team members working on a large project that requires design, development, marketing and business planning may be exhausting, but the benefits for the business are unbelievable. 90% of our business comes from long-term partnerships in the form of WordPress Retainers, which is the main business model we've selected for DevriX.
Most of our clients come for one-off projects and later on understand the business needs for a solid team that could scale their platform and be a reliable partner as the business grows. Some of our accounts reach out precisely due to our commitment to their business model and the willingness to support their business and technical needs in the long run.
Who's doing things that are just cutting-edge and incredible in the WordPress space right now?
Lots of folks innovate in different areas. I'll skip the name-dropping as I can't praise all innovators in the WordPress space, but there are some brilliant developers, engineers and entrepreneurs working on SaaS solutions together with us, on scaling WordPress Multisite, building caching plugins, eCommerce platforms, LMS and CRM solutions, as well as other business applications that WordPress businesses can take advantage of.
Describe the WordPress community in one word.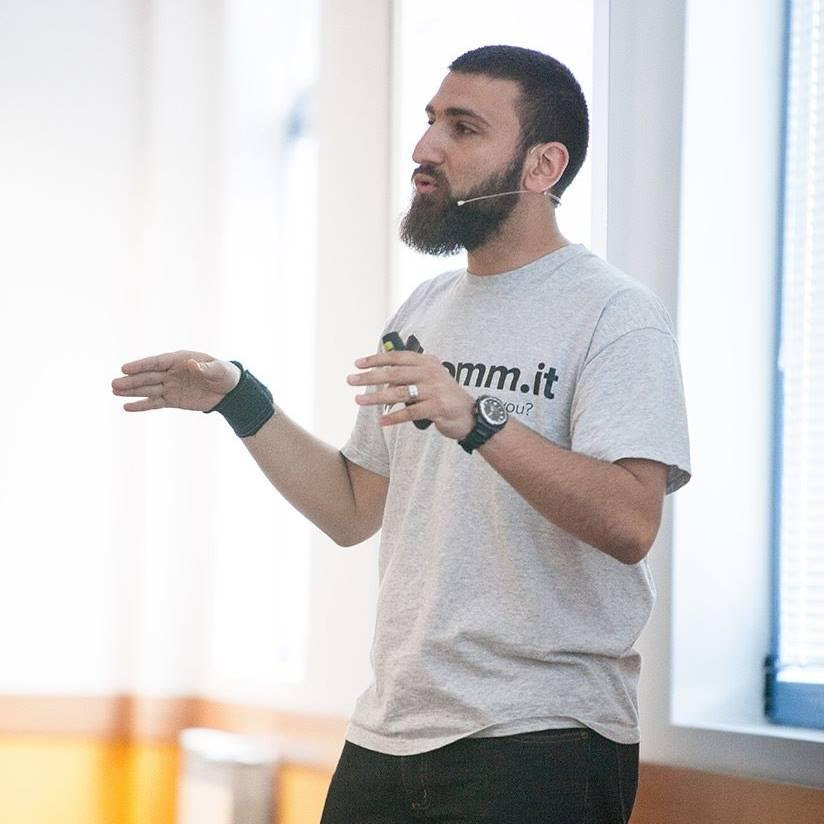 From all the things you're currently doing, what's the one thing you enjoy the most and why?
Education. I try to prepare my efforts in a structured manner that could be replicated and understood by different parties.
I strive for nurturing professional and personal traits in everyone I work with – from our team through our clients up to my readers and partners everywhere across the world. That comes in different forms and shapes – be it mentoring sessions at the office, process documentation, guest posts, interviews, coaching calls, and everything in-between.
I've been active with training courses and have over 10,000 hours of training activities over the past 11 years, but blocking time completely for 4-6 hours during a training session prevents me from being available for everyone else. Which is why I've transformed my workflow into a more async one that allows me to multitask and work on several things at a time.
How do you define "being successful"?
Success is a state of mind. It's something that every single person out there should define for themselves.
Success could be a parent who is truly committed to their children. Or a spiritual monk who believes in living in a monastery. Or a business owner who provides for their family and gives opportunity for their staff.
As long as people have realistic expectations and reasonable time frames, everyone could be successful and satisfied with their achievements.
What do you like to do when you're not WordPress-ing?
I smoke hookah at home or play World of Warcraft with my wife. Or take our dog for a quick walk, combining some fresh air with brainstorming.
What's the one thing you'd like to change about WordPress?
I would focus on simplifying the core and decoupling some components. I loved it when Links became an external feature available as a plugin. Nowadays, WordPress is being used as a blog, simple CMS, high-scale media platform, a multisite network, SaaS engine, application frameworks and an enterprise-grade web content management platform.
Working on a thin layer that allows for easily detaching components would be excellent for businesses who don't need a certain set of features coming out of the box.
What are your recommendations for a WordPress novice?
Pick a specialty and become great in it. Be fully aware of what types of services you offer and state it clearly.
If you are a theme developer, focus on front-end development in the WordPress context and join the Theme Review team. If you are a plugin developer, make that clear as well and work on open source plugins on GitHub and WordPress.org.
If you are a site builder, don't misuse the Developer title. If you are a blogger, focus on splendid, useful content for your readers.
Regardless of your specialization, focus on improving your skills. Don't limit yourself in WordPress either – even if your target audience is WordPress users, take a sneak peek in other communities and learn from them. There's so much knowledge in different areas that could be applied in WordPress as to enlight its community.
And that wraps up our Mario Peshev interview! We learned that professional and personal goals don't necessarily have to occupy different areas of your life, but on the contrary… working on what you truly love will make these two areas bind so beautifully until they become one. And this is what makes people happy after all.
Do you have any questions that you'd like to ask our guest?
Also, if you have any suggestions for our next interviewee, please let us know in the comments.
Free guide
5 Essential Tips to Speed Up
Your WordPress Site
Reduce your loading time by even 50-80%
just by following simple tips.