Website builders like Wix and Squarespace are popular solutions for many small businesses, due to their ease of use. GoDaddy has recently tapped into this market with a similar tool. However, you might want to check out our GoDaddy Website Builder review before jumping on board, as there are some limitations you'll want to consider first.
GoDaddy's primary goal is to become the one-stop-shop for small businesses. The new and improved GoDaddy Website Builder aims to deliver on that promise, with built-in marketing tools and tailored suggestions for improvement. At the same time, its search engine optimization (SEO) and design features fall short when compared to the competition.
In this GoDaddy Website Builder review, we'll talk about the platform in more detail. In particular, we'll focus on its templates, ease of use, and available integrations. Let's get started!
Introducing GoDaddy Website Builder
GoDaddy is a well-established internet giant, most notable for its domain registration and web hosting services. However, this provider offers a range of additional services as well. That includes its 'Websites + Marketing' tool, otherwise known as the GoDaddy Website Builder:

This platform is an all-in-one visual site builder. In a nutshell, you choose your template, customize it with a drag-and-drop editor, add your content, and publish it whenever you're ready to go live. Besides all of that, you can take advantage of the 'Marketing' component with useful features like the built-in email newsletter and the content design tool for your social media channels.
Is GoDaddy Website Builder Free?
GoDaddy Website Builder claims to offer a free plan with a free domain. It sounds almost too good to be true. Unfortunately, as you dig deeper, you will notice that the advertising is a bit misleading. What you get instead is a free trial with a generic godaddysites.com domain.
If you'd like to keep your site live and claim your free custom domain, you'll need to upgrade to one of GoDaddy's paid plans, starting at $6.99 per month. The Basic package includes the following features, along with the Website Builder itself:
Free SSL certificate
Professional email address
PayPal button
Web analytics
GoDaddy's 'Insight' feature
One-time appointments booking
One integrated social media platform with up to five monthly posts
Email marketing (up to 100 emails per month)
If you're just starting out, the above features are useful, especially considering the price. However, there is no SEO support included in this plan, which is a significant drawback.
GoDaddy Website Builder Plans and Pricing
If you want to be found online, you'll need to upgrade to one of the premium plans. You can choose from:
Basic: Includes all the core features, plus the ability to connect a custom domain name, analytics, and 24/7 support. Starts from $6.99 per month.
Standard: Includes SEO and enhanced email marketing features from $10.49 per month.
Premium: Includes advanced online booking functionality from $13.99 per month.
Ecommerce: Includes basic eCommerce features from $17.49 per month.
If you don't mind these limitations, you can build your website in no time, thanks to this tool's intuitive interface. Let's look at it in more detail now.
Using GoDaddy Website Builder (three main features)
Now that we've introduced the GoDaddy Website Builder and talked about its available plans and pricing, let's look at the value you get for your money. In our GoDaddy Website Builder review, we'll explore the three most important considerations:
Templates
Customization options
Business tools
1. Templates
GoDaddy Website Builder comes with a collection of templates that you can start customizing immediately. No credit card details are required, so you can test a design, play around with the settings, and see if you like it before you commit.
You can choose from various categories to find the ones that best suit your industry, such as Photography, Professional Services, Online Store, and more. Each group contains multiple design choices, which you can preview or edit: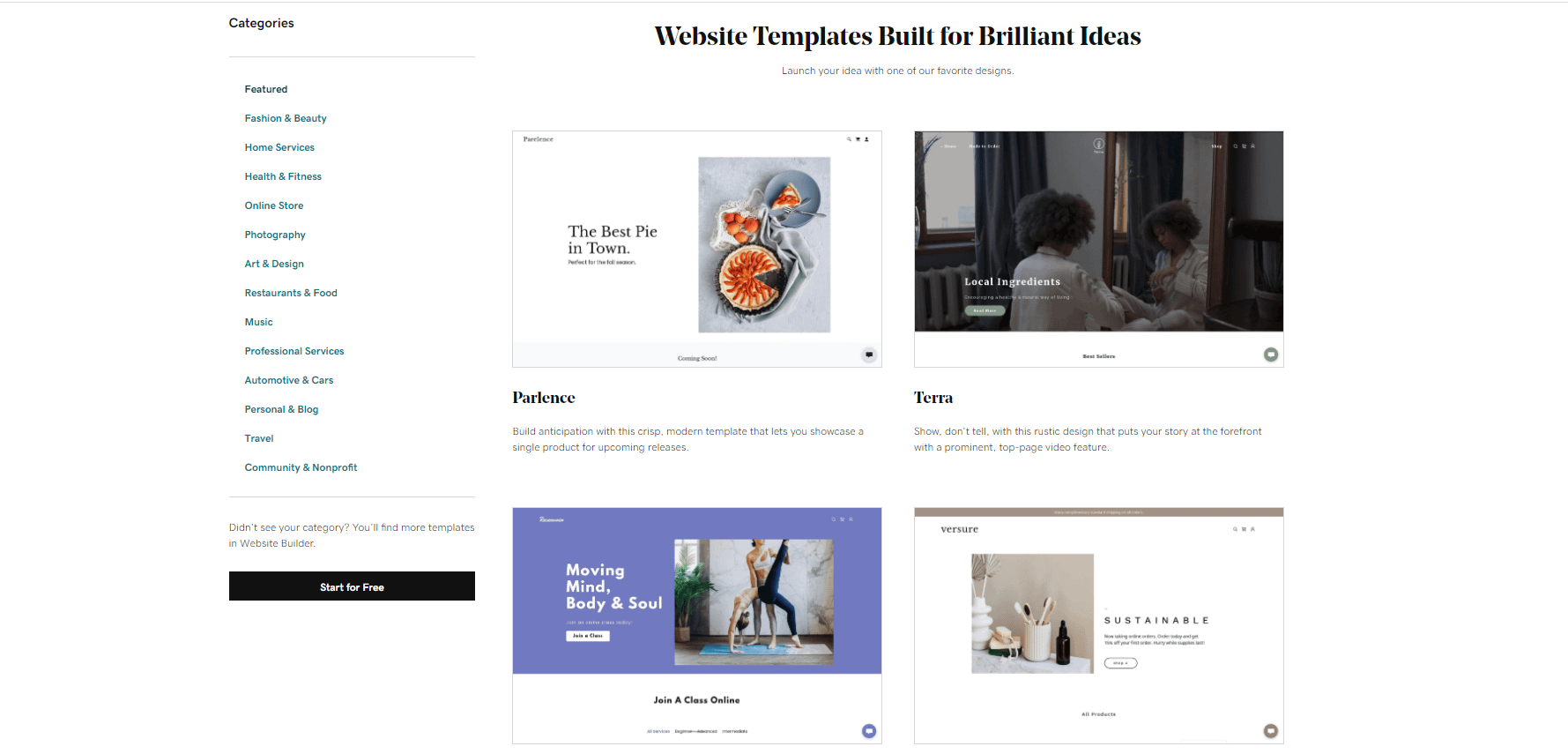 If you're not sure which template to choose, you can also launch GoDaddy's Website Builder wizard, where you can enter your niche and the name of your site. The algorithm will then suggest a template that best fits your description. You can also change the name of your site later if you like:

Unfortunately, the designs are fairly simplistic and all follow very similar designs, which may not be suitable if you're looking for something more intricate or unique. Still, each template looks clean and is easy to customize.
2. Customization options
GoDaddy's Website Builder is straightforward and intuitive. You can easily navigate the settings menu on the right-hand side, and click and edit various sections in the main editing screen: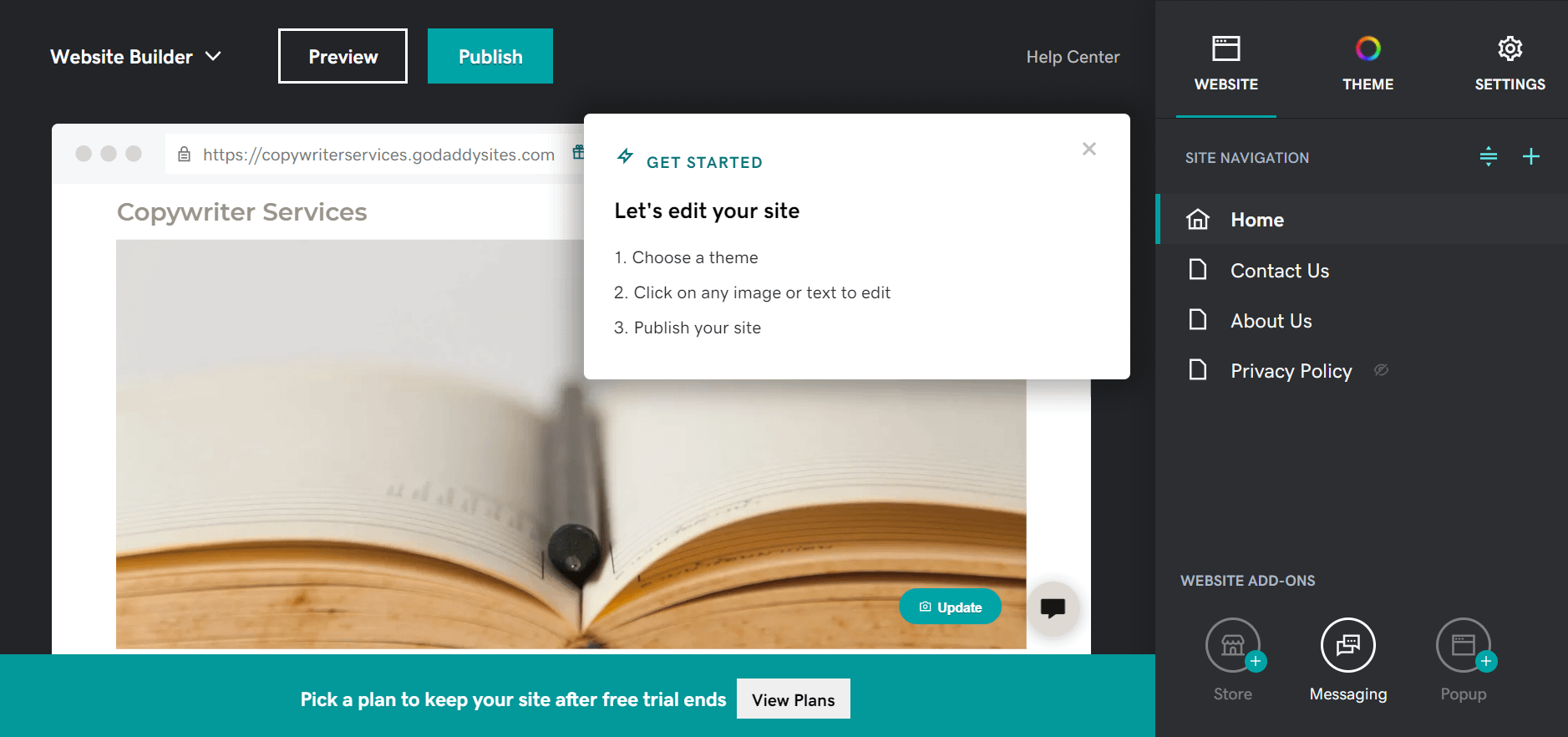 The dashboard is also straightforward, with all the options clearly outlined in the navigation menu. From there, you can add your blog posts, create a booking calendar, connect your social media accounts, and more: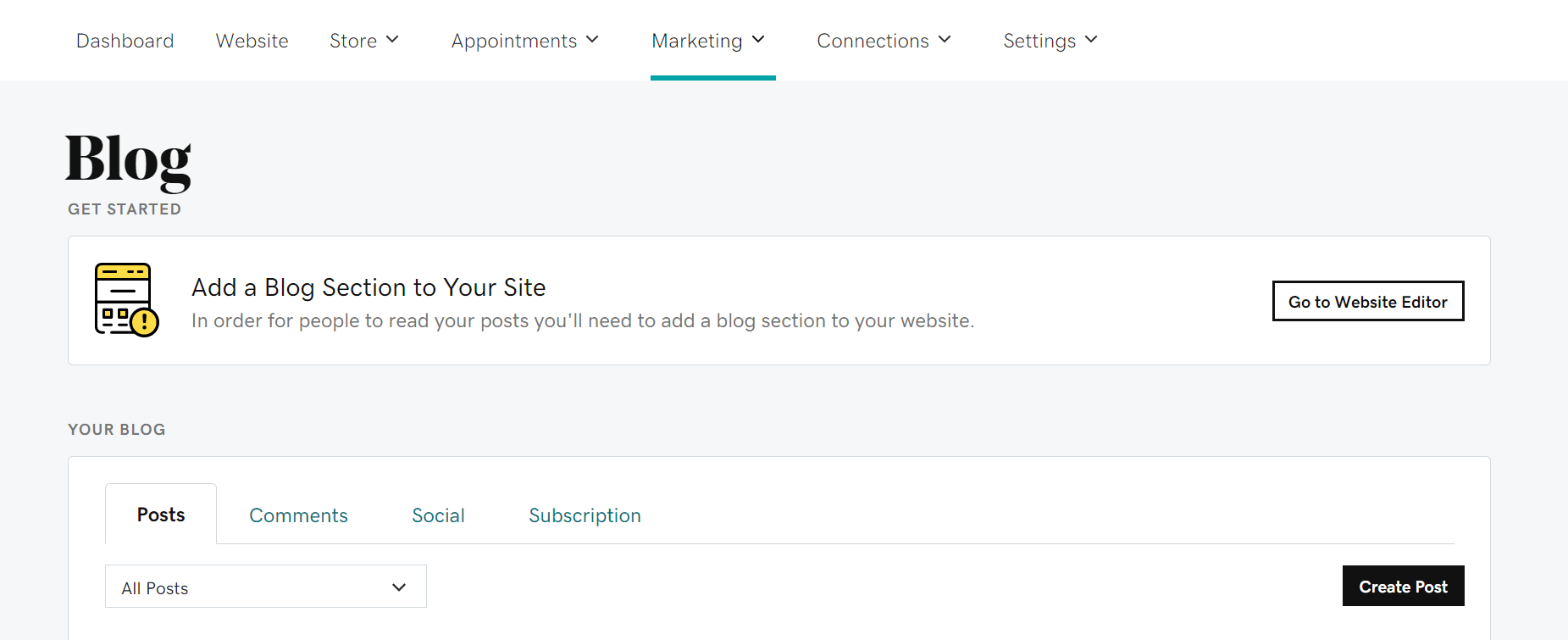 If you don't quite like the layout of your current template, you can choose from multiple 'themes' that give you variations of the same design. For instance, you can pick a theme with a more prominent header, different menu locations, or alternative styling: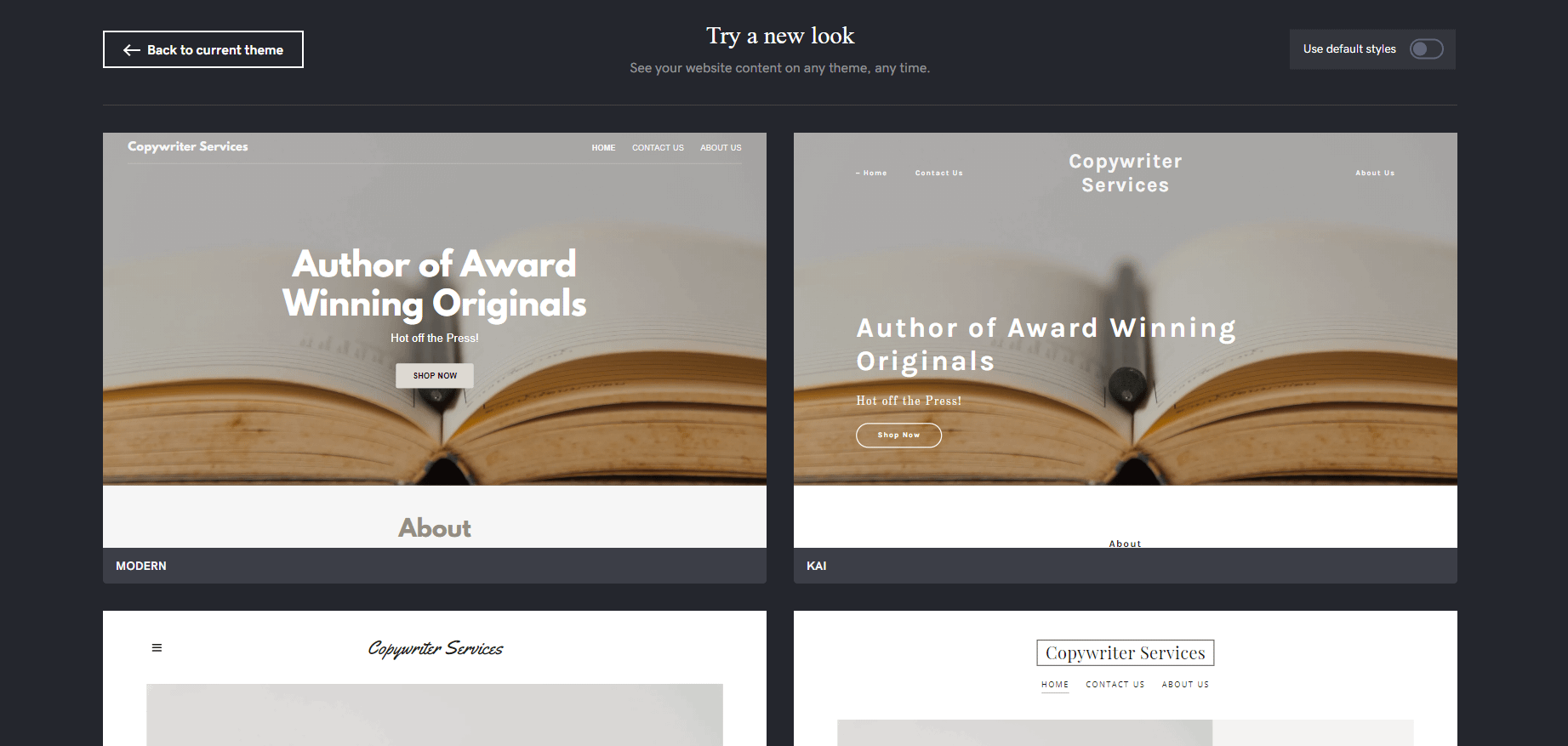 You can also change each theme's global fonts, apply different button styles, and choose a dominant color. However, you won't be able to customize or reposition individual elements.
In addition, you can add various sections (or content blocks) to your pages, such as photo galleries, calendars, appointments, social feeds, and more. You will also be able to choose from multiple layouts for each section, which can help you build your site quickly.
Plus, you can restore previous changes if you make a mistake: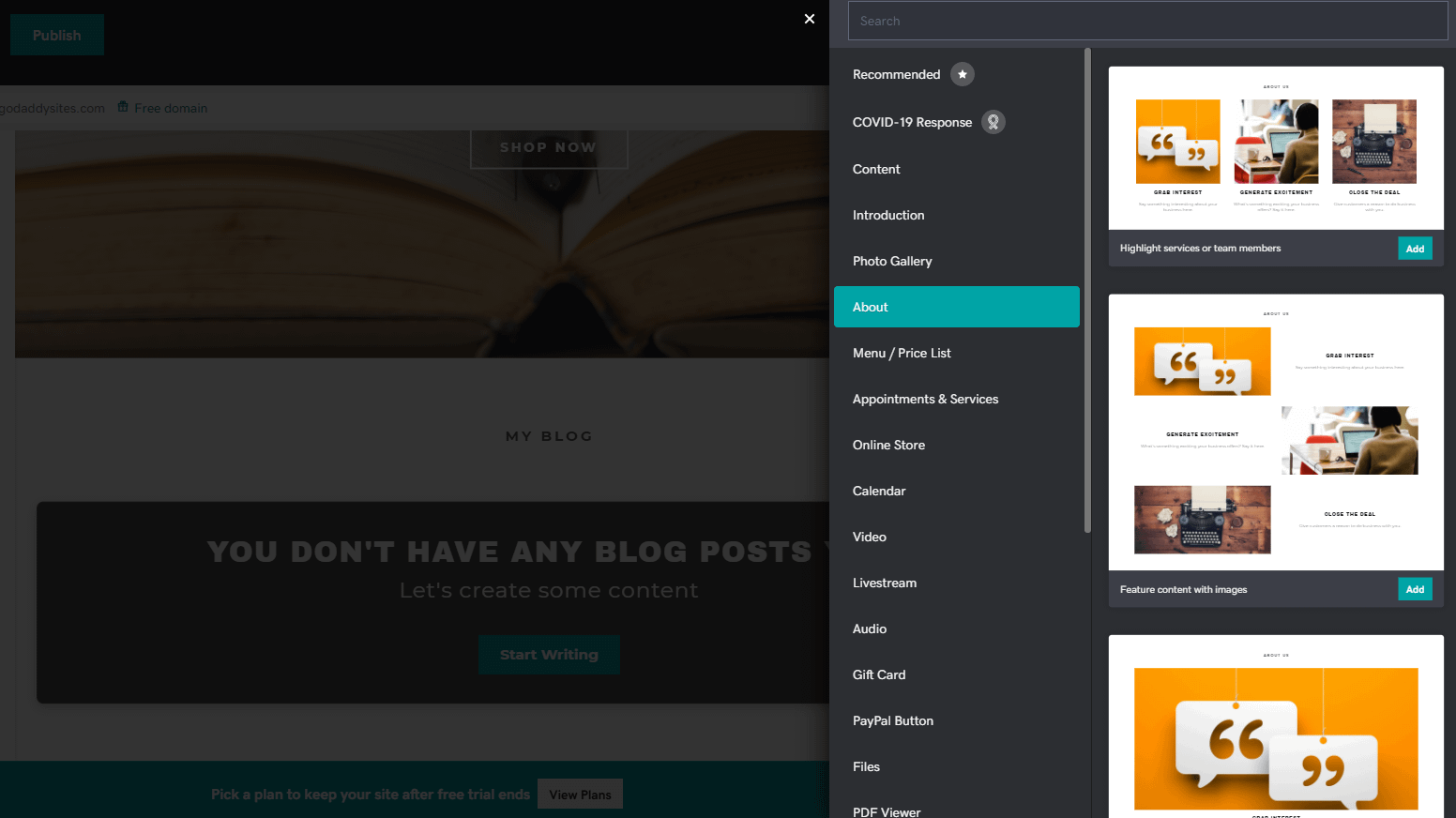 Finally, the Website Builder comes with an excellent mobile app, enabling you to edit your site on the go.
3. Business tools
The Settings area gives you access to handy features that are easy to set up. For instance, you can enter your Google Analytics or AdSense details without touching a line of code. You can also connect your site with Facebook Pixel, and include Facebook and Pinterest meta tags.
In addition, you can access various marketing tools from your dashboard. For instance, there's a Content Creator feature, which helps you design graphics for your social media posts: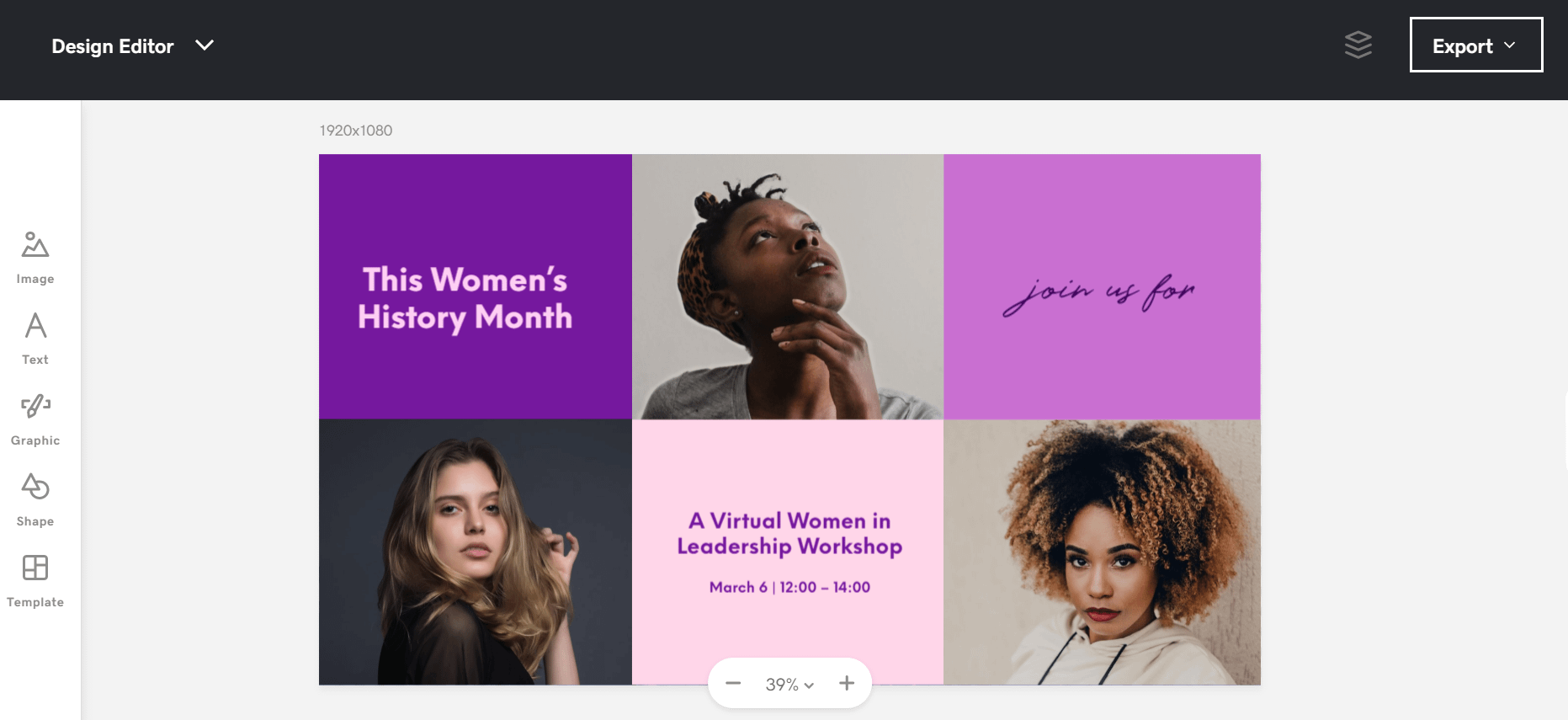 Unfortunately, the SEO functionality is limited even on advanced plans. You won't be able to do much beyond optimizing your headline, page title, and page description. Still, the accompanying wizard can be handy for beginners: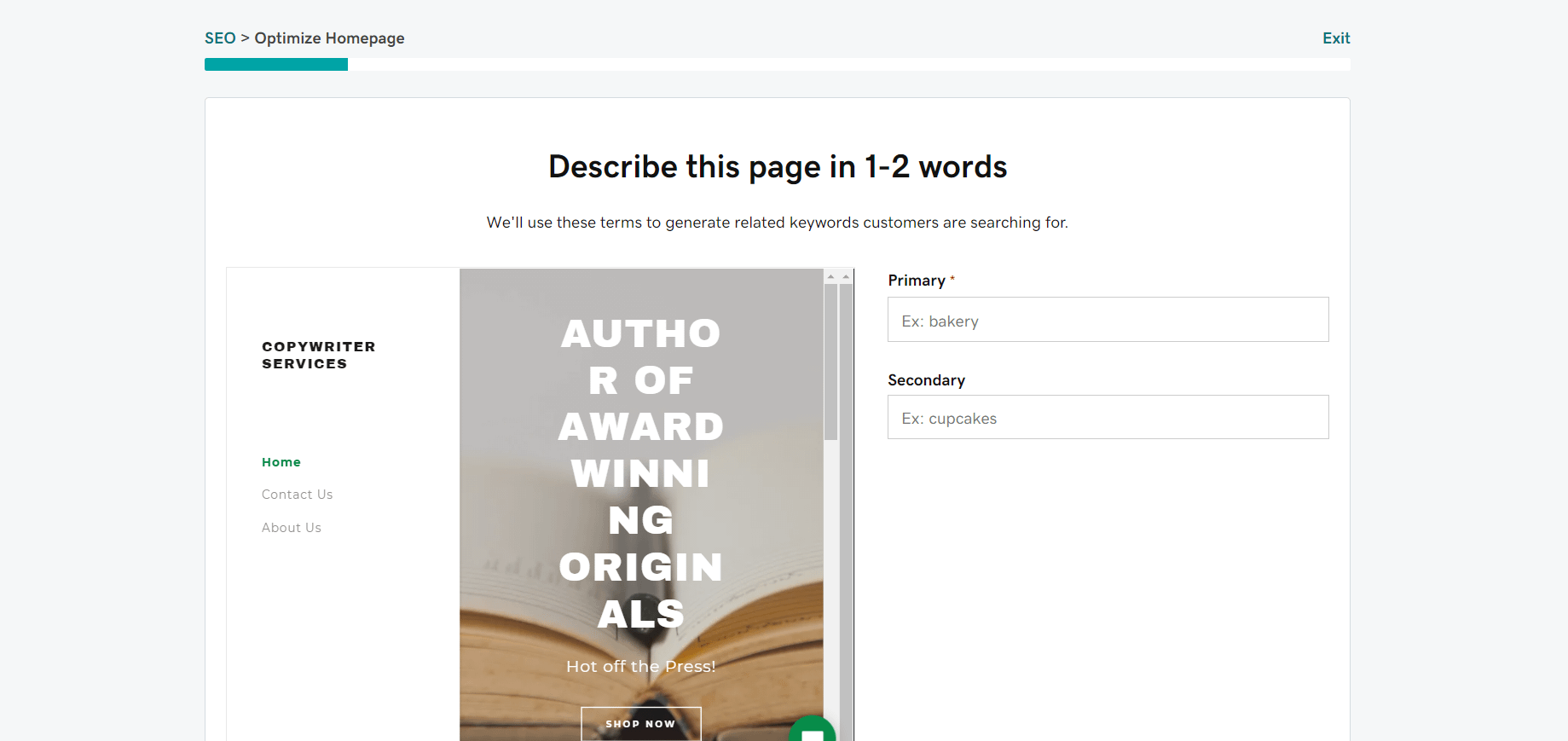 The GoDaddy Insight feature is where this platform really shines. Once you publish your site, the tool will generate a personalized action plan for your business, based on goals that you specify in the wizard. You'll get a to-do list, along with data-driven suggestions to help you improve your website.
What's more, you'll be able to add a handy WhatsApp chat button to your site, which your mobile visitors should appreciate. You can also send between 100 and 25,000 emails per month to your subscribers, depending on the plan you choose. The newsletter editor is easy to use, and enables you to drag and drop various elements or add stock images: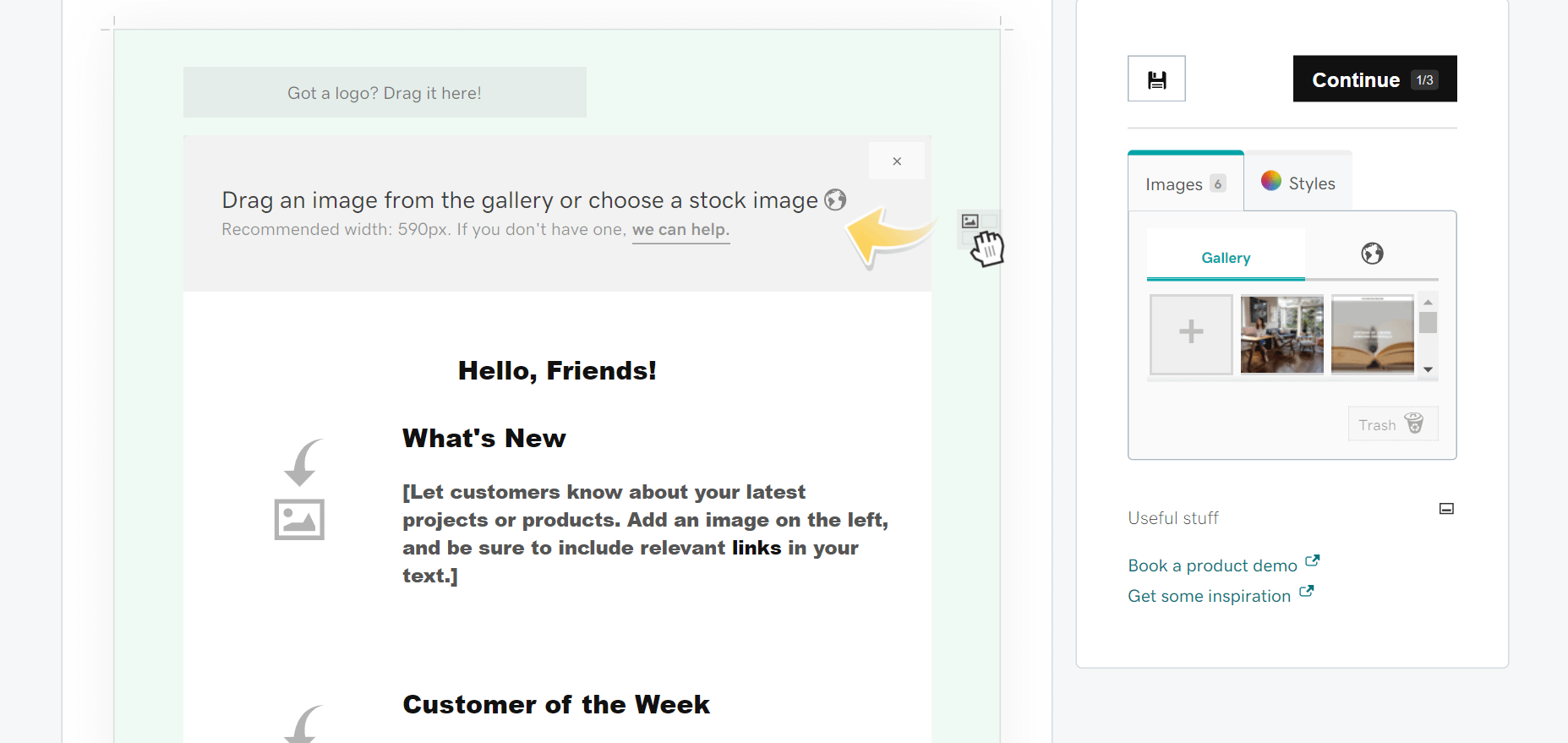 Finally, if you want to open an online store, the most expensive plan offers some eCommerce functionality. You'll be able to sell your products directly from your site, set up shipping options, and create discounts and promotions. However, you're limited to the built-in integrations available on your plan, which might create problems as your shop expands.
GoDaddy Website Builder review: Is it any good?
In general, the GoDaddy Website Builder is a handy platform for beginners who find other platforms too overwhelming. Almost every tool comes with a dedicated wizard, taking you through each step one by one. On top of that, you get access to webinars and guides that explain the entire process of publishing a site with GoDaddy, from design to branding and marketing.
Also, GoDaddy's Insight feature is an excellent tool that many first-time website owners will appreciate. It gives you an actionable plan and clear metrics that can help you launch your business successfully. Plus, the available marketing tools don't require any complex setup, and you can easily access them from your dashboard.
For these users, the cheapest package available gives you decent value for your money. You'll get a free domain and email for the first year, an SSL certificate, and basic appointments and payments functionality. However, the lack of SEO on this plan makes it impractical for most users. Therefore, if you're serious about your online visibility, you'll need to consider at least the Standard plan.
It's also important to consider that you can't install additional plugins or apps to extend your site's functionality, so you might have to redesign your website once you outgrow the platform. As such, the GoDaddy Website Builder may not be suitable for complex sites, and ambitious users who want to scale their sites or businesses in the future.
Last but not least, the templates on offer are not as impressive or professional as you might expect. To offer one comparison, Squarespace provides modern designs with stunning animation effects and more advanced customization options at comparable prices. Therefore, despite its user-friendly marketing features, GoDaddy Website Builder is only suitable for a no-frills, simple website.
Conclusion
Choosing the right online platform for your business can be a decisive factor in your success. If you're in a hurry or don't consider yourself tech-savvy, all-in-one website building tools like GoDaddy's Website Builder can be an attractive solution.
In this GoDaddy Website Builder review, we've discussed the tool's user-friendliness and talked about the available business integrations. To summarize, GoDaddy's Website Builder might be a good choice for beginners who need to launch a simple site quickly, and will appreciate some hand-holding during the process. However, if you want more flexibility in your design, along with scalable solutions and advanced SEO tools, you'll probably be better off with WordPress or another website builder.
Thankfully, it is possible, though not optimal, to move GoDaddy Website Builder to WordPress if you change your mind in the future.
Do you have any questions about the GoDaddy Website Builder? Let us know in the comments section below!
Free guide
5 Essential Tips to Speed Up
Your WordPress Site
Reduce your loading time by even 50-80%
just by following simple tips.