So you want to learn how to start a food blog and make money doing it? While you'll have to put in some work between starting your blog and making money from your blog, the actual process of creating your food blog is pretty straightforward, even if you're not a "techie" person.
In our How to Start a Food Blog and Make Money guide, we're to provide you with actionable tasks to help you create an effective and profitable food blog. These include how to…
Get your basic website setup
Choose the right WordPress food blogging theme or WordPress recipe plugin
Showcase beautiful images and videos of your food
Boost your click through rate using rich snippets
Grow your following on social media (social media is a great traffic-generator for food blogs)
Monetize your food blog in a few different ways
Let's get you cooking with your very own food blog…
Step 1: Pick your food niche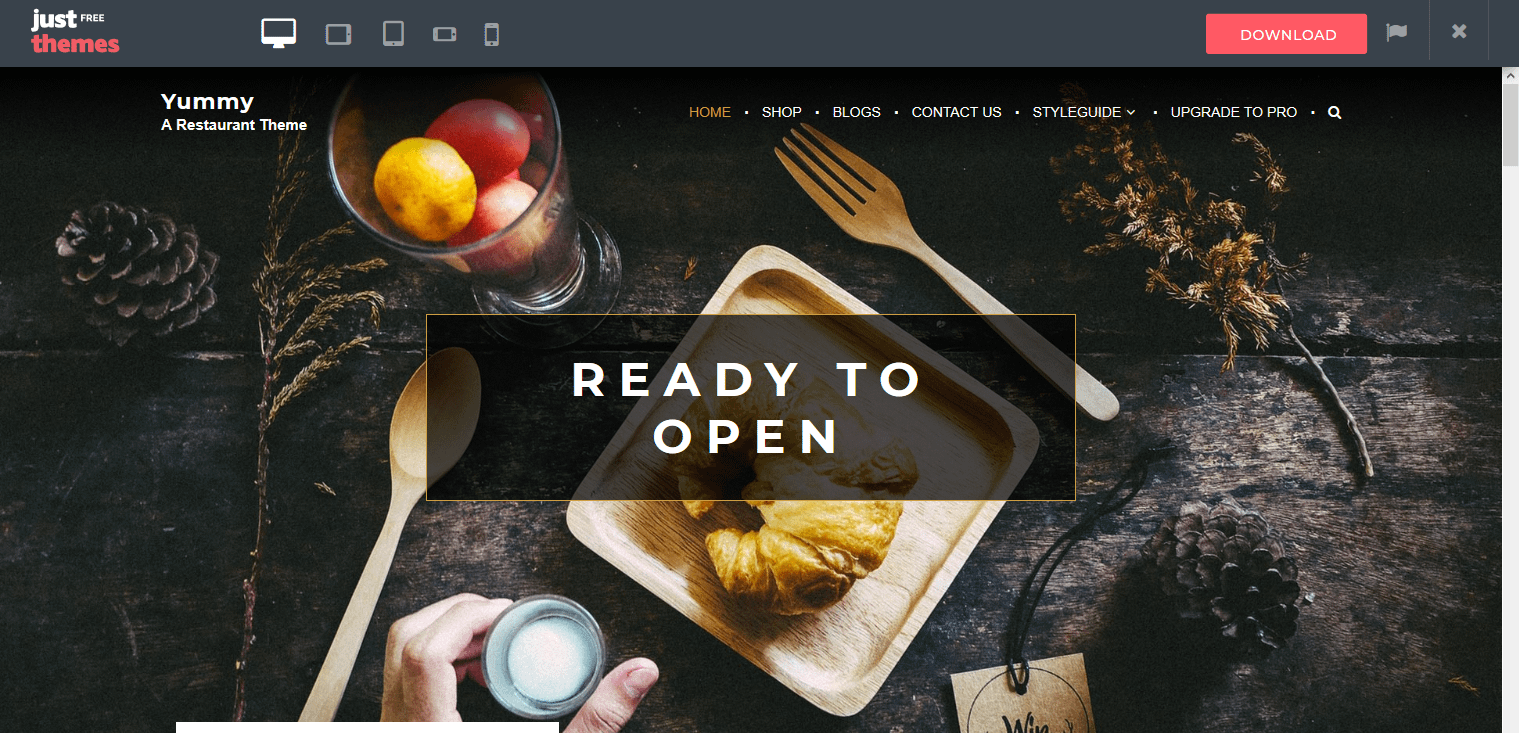 Food blogging is a saturated industry, so if you want to create a prosperous food blog you will need to pick a niche to specialize in. The niche you opt for will probably depend on the type of food you have a passion for cooking. Here are some niche examples for you to consider…
Vegetarian or vegan food
Food on a budget
All things baking
Healthy meals for families
Gluten, carb or sugar-free dishes
DIY food recipes
Food for pets
Pre-workout snacks
Once you have decided on your niche, and have some recipes ready to share, you are ready to create your food blog.
Step 2: Purchase WordPress hosting and install WordPress
The free, open-source WordPress software is the easiest and most popular way to build a website – food blog included. When it comes to how to start a food blog and make money in the easiest way possible, the self-hosted WordPress software is your best bet.
In order to run the WordPress software, though, you'll need to purchase your own web hosting. For beginners, we recommend SiteGround because they:
Give you a wizard that automatically installs WordPress for you.
Let you purchase your domain name through the same interface.
Tools to setup redirects and install free SSL certificate
Dedicated team provides personalized chat support
SG Optimizer to keep your website healthy
Once you sign up for hosting and install WordPress (see this post if you need more help), you're ready to actually build your food blog.
Step 3: Decide if you want a food blog theme or recipe plugin
If you are creating a website for a specific purpose, such as a food blog, then selecting a built-for-purpose theme may be the best option. However, there are also a number of effective WordPress recipe plugins that will enable you to display your recipes on your site in a suitable food blog format:
Food blog theme – super easy to get started with, but can be a little more restrictive because all of the functionality is already built-in.
Food plugins + generic theme – a bit more complicated to get set up because you have to put together different "parts", but can offer a little more flexibility because it's more of an open sandbox and you can pick any theme you like.
Let's take a look at these two options…
Pre-built food blogging themes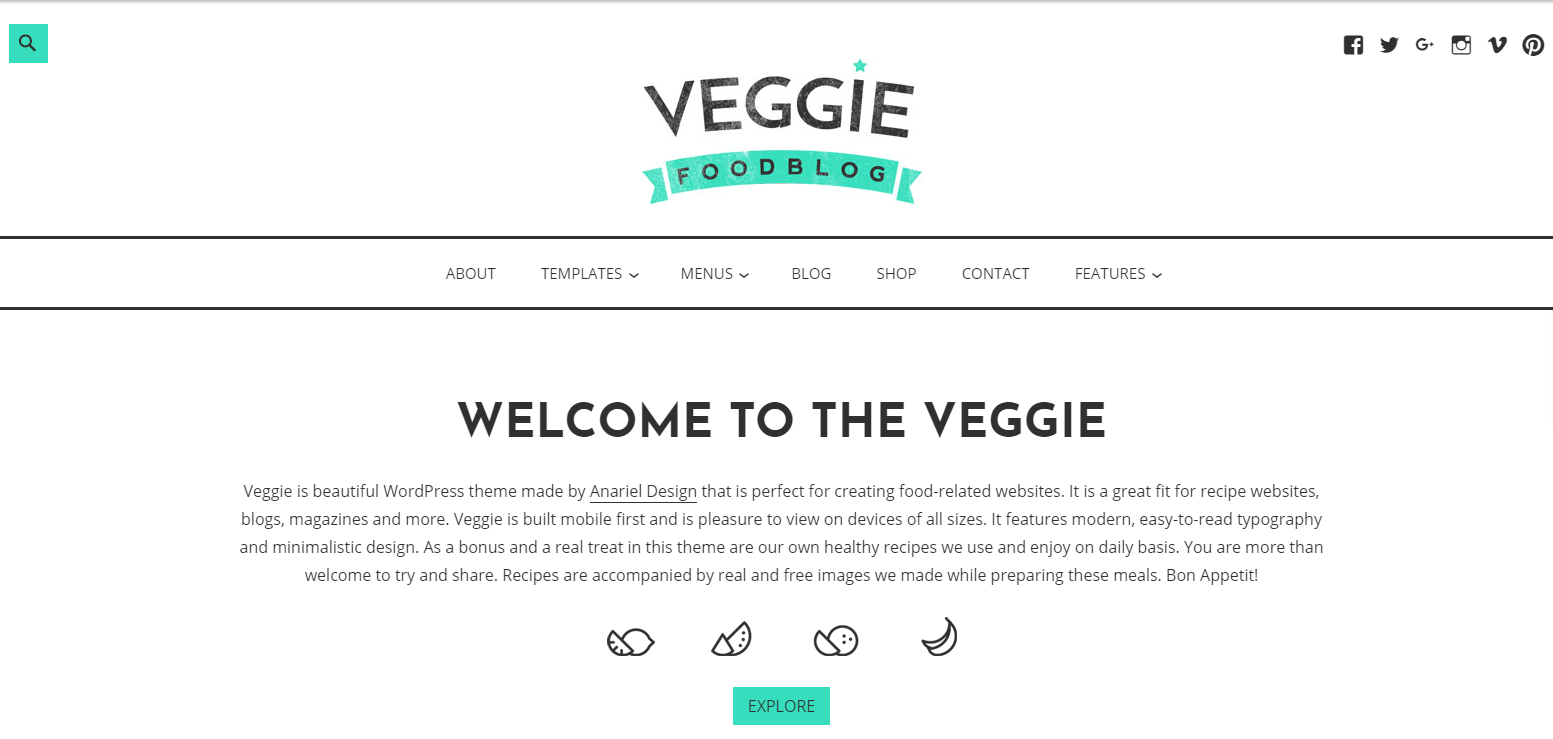 There is a wide assortment of built-for-purpose food blogging themes that come with an array of built-in 'food blogging' features and functionality. These can include…
Recipe Builder – display recipes and ingredients in easy to view layouts.
Advanced Search Function – enable visitors to search by recipes and ingredients.
Reviews and Ratings – visitors can review and rate recipes once they have tried them out.
Gallery and Video Support – upload beautiful visuals and instructive videos to engage with your audience.
User registration and login functionality – create a community around your blog by creating a members-only section.
For example, the Veggie theme can help you quickly get started with your food blog. And you can also find a variety of food blog themes at ThemeForest.
WordPress recipe plugins that can make any theme a food blog
If you do decide to opt for a generic blogging theme, then you can easily add recipe builder functionality using a WordPress plugin. For example, WP Ultimate Recipe is a free WordPress plugin that will enable you to add multiple recipes to any post or page on your site.
With WP Ultimate Recipe, you can display ingredients, add photos to any step of the recipe, and let visitors adjust the ingredient quantities for more or fewer servings. Recipe metadata is also optimized, helping your recipes to rank in Google Recipe Search.
A pro version of this plugin is also available which offers advanced features including…
Nutritional information for each recipe
Meal planner with shopping list
Users-generated ratings and reviews
User-submitted recipes
Both the free and premium plugins are great options if you are looking to quickly turn your site into a professional and stylish food blog.
Step 4: Display beautiful images and videos of your food
As your audience can't taste your food, images are all they have to go on. Beautiful visuals, showcasing your dishes, will help entice your visitors to follow your blog and try out the recipes themselves.
Photos can also be used to demonstrate difficult cooking methods or add extra support for recipe instructions. Videos can be particularly useful here too, making the cooking experience fun and interactive.
If your theme doesn't offer advanced gallery and album functionality, then you should consider installing Photo Gallery by WD. This free WordPress plugin will allow you to add responsive galleries and albums to your website.
Both images and videos can be included in a single gallery, and YouTube, Vimeo, and Instagram are all supported within galleries. These powerful options will enable you to display your recipes and dishes in eye-catching layouts, appealing directly to your target audience.
Step 5: Add rich snippets to your blog
Rich snippets are great for search engine results. They will help you grab the reader's attention, and improve your click through rates. Rich snippets are those extra pieces of information that appear along with the meta description of your listing. These tiny bits could also get your site featured on rich cards that only appear in mobile devices.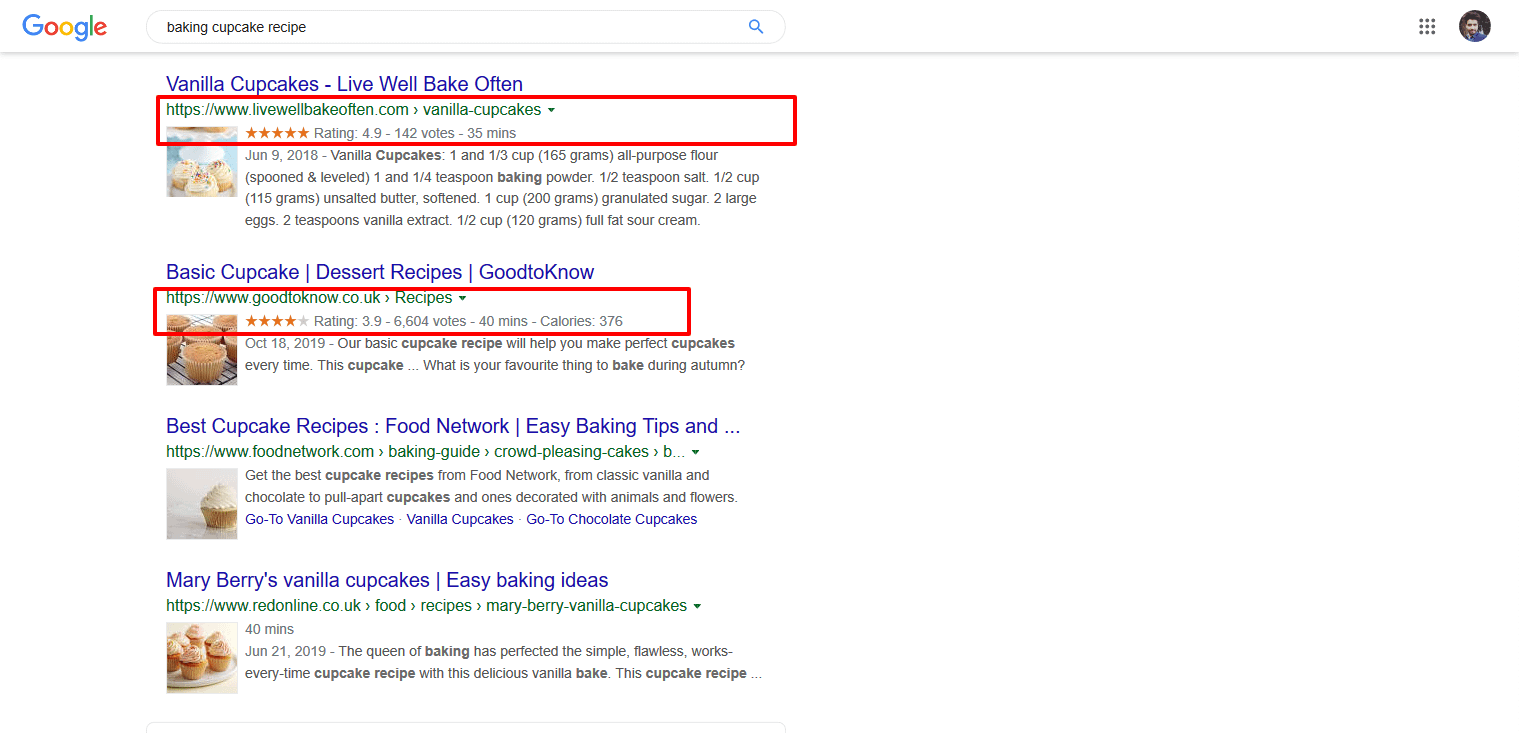 If you are planning to publish recipes on your food blog, you should definitely add rich snippets to your site and get all those SEO benefits.
When discussing how to start a food blog and make money, the importance of social media cannot be underestimated. Pinterest and Instagram are the obvious social media platforms for food blogs to target, as their image-heavy approach is a perfect fit with beautiful foodie images. Here are a couple of ways to use social media to grow your following and reach a wider audience…
Add social media share buttons to encourage your visitors to share your recipes on their social media channels.
Enable Pinterest Rich Pins to display your recipe details directly on your Pins and increase the number of repins you receive.
Embed an interactive and attention-grabbing Instagram feed on your food blog to increase your Instagram following.
For more info on how to use social media effectively, check out our article on Social Media Strategy.
Step 7: Monetize your food blog
Once you have set up a successful food blog and grown your following, there are numerous ways to monetize your site. Let's take a look at some of the best money-making schemes…
Affiliate marketing – join up with affiliate programs, then recommend cooking products, recipe books, and other cooking paraphernalia on your blog. Each time one of your visitors buys a product, you'll receive a commission.
Create your own cookbook – this could be an eBook or in physical form. Sell it on your website or on a larger marketplace like Amazon.
Accept sponsored posts or advertising on your site – charge for people to advertise on your website or post on your blog.
There are, of course, numerous other ways to make money through a blog or different strategies to make money online, but the recommendations above can be particularly beneficial for a food blog.
Final thoughts on how to start a food blog and make money
So now that you know how to start a food blog and make money, it's time to get started. As you can see, creating a food blog is hard work and takes time. However, the financial rewards can make it well worth the effort.
Have you got any top tips on how to start a food blog and make money? Please share your thoughts in the comments below…
Free guide
5 Essential Tips to Speed Up
Your WordPress Site
Reduce your loading time by even 50-80%
just by following simple tips.
* This post contains affiliate links, which means that if you click on one of the product links and then purchase the product, we'll receive a commission. No worries though, you'll still pay the standard amount so there's no cost on your part.