From time to time, you'll come across a business idea so fantastic that it would be a shame not to pursue it. All that stands between you and seeing it come to fruition is finding enough capital to kick things off. Learning how to launch a crowdfunding campaign with WordPress successfully may enable you to get there.
Choosing to launch a crowdfunding campaign won't just provide you with enough funds to kickstart your project – it can also give you an opportunity to cultivate an engaged audience during the development stage, which will be ready to jump in once it's ready to go live.
Before we teach you how to launch a crowdfunding campaign on WordPress, we'll run through a brief crash course on what they are, and how they can help you. Then, we'll introduce you to two plugins you can use to power yours.
What crowdfunding is (and its benefits)
Crowdfunding is essentially a fancy way of saying fundraising. Creators set financing goals for their projects and backers can contribute as much or as little as they want towards them. In a lot of cases, creators will even offer rewards to incentivize donations. Lots of people turn to crowdfunding campaigns to finance passion projects, or even to help people in need.
Not all campaigns are successful, of course. There have even been several cases where creators lie to take advantage of contributors. That said, we believe that crowdfunding campaigns can be a useful tool, and there are multiple successful examples to back that up. Let's quickly check out a couple of them.
The ambitious Star Citizen video game has raised over $137,000,000 to date to fund its development. It's one of the biggest crowdfunding success stories so far.
Oculus Rift is one of the biggest names in virtual reality these days. They got their start through a modest crowdfunding campaign that raised over two million dollars.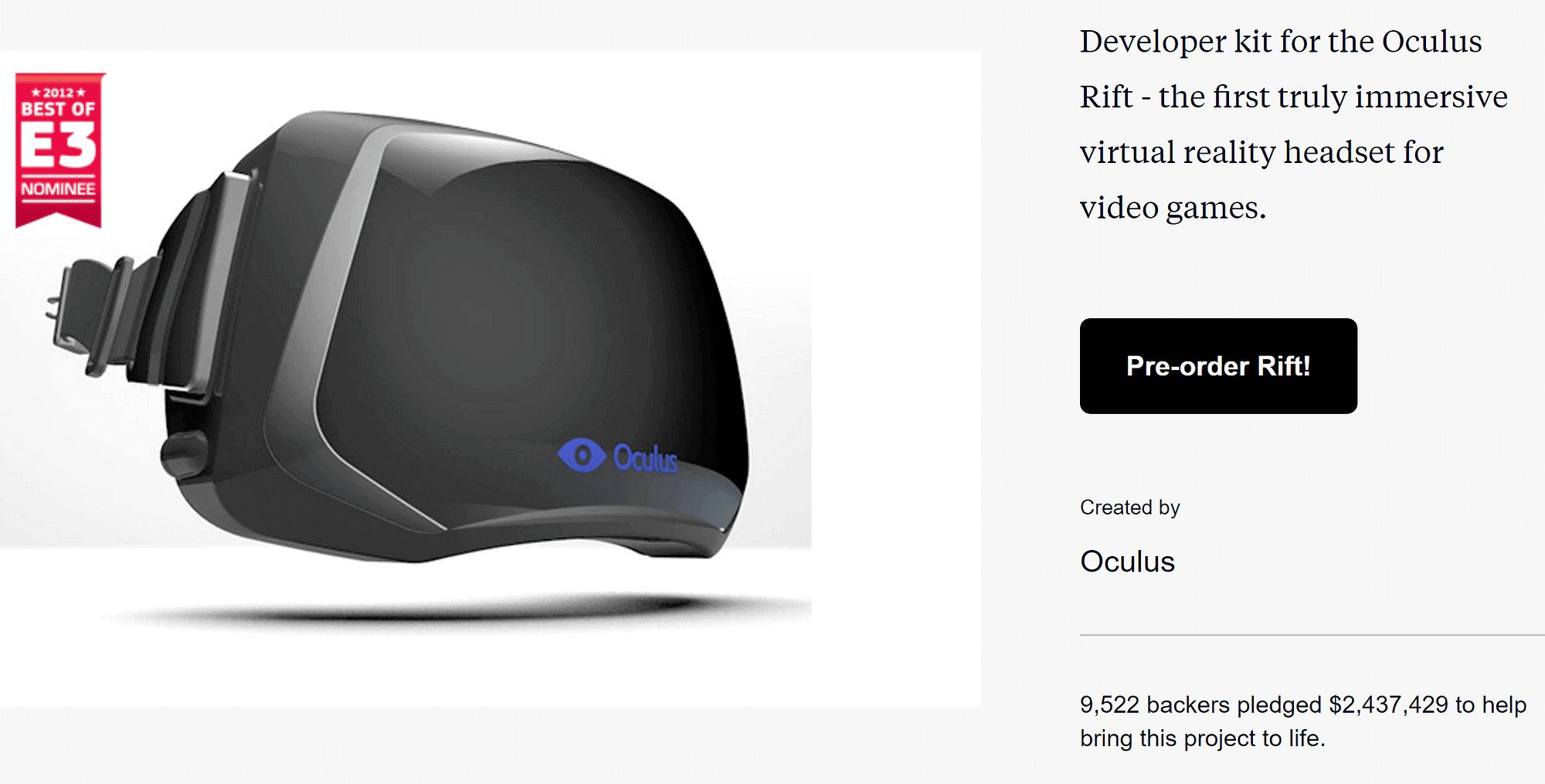 Every crowdfunding campaign is unique, but they all have the potential to help you in several ways aside from receiving money, including:
You get the chance to build a community while developing your product.
You get access to tons of input from your backers, depending on which type of campaign you're running.
It provides you with a unique channel for marketing exposure.
Now that we've spent some time talking about the benefits of crowdfunding campaigns, it's time to dive into the how end of things.
Two awesome plugins to launch a crowdfunding campaign
To keep things simple, we decided to narrow down the playing field to two outstanding crowdfunding plugins. However, you can always check out what else is out there, in case you're not satisfied with either of the options below.
1. Charitable
Charitable enables you to manage both crowdfunding campaigns and donations in general. The plugin supports multiple payment methods (including offline options), and the campaign setup process is a breeze. It's not an exaggeration to suggest that with Charitable, you could launch a crowdfunding campaign in a matter of minutes if you're a relatively experienced WordPress user.
While Charitable doesn't offer that many advanced options by default, it does include an extension system. That means you can add to its feature set as necessary using premium extensions, without having to deal with options you don't need.
Key features:
Receive donations and manage crowdfunding campaigns.
The plugin doesn't charge any fees for your transactions (they depend on your payment gateways).
Supports an unlimited number of campaigns.
Enables you to receive payments using several online and offline methods.
Pros and cons:
Using Charitable to launch a crowdfunding campaign is remarkably simple. Furthermore, the plugin doesn't charge any additional fees for processing your payments.
The plugin's only downside is the fact that you'll need to shell out cash for any premium extensions you need, in case its default functions aren't enough for you.
2. Fundraising

Fundraising is a premium crowdfunding plugin courtesy of WPMU DEV, the same team behind dozens of other plugins and themes. It supports multiple types of donations, including one-time and recurring. Furthermore, it can also handle reward packages and crowdfunding milestones. That means you can break down your campaign into several stages.
Key features:
Supports pledges, one-time, and recurring donations.
Enables you to handle reward packages for contributors.
You can implement a milestone system for your campaigns.
Includes multiple themes to customize your campaigns.
Pros and cons:
Fundraising offers many more advanced features than Charitable, but they come at a premium. More specifically, you'll need to subscribe to WPMU DEV to get access to the plugin, which in fairness also includes dozens of other premium plugins.
If you're working on a limited budget, the cost of using Fundraising can add up over time, so you might want to consider another alternative.
How to use Charitable to set up a crowdfunding campaign
While there are multiple options available to launch a crowdfunding campaign with WordPress, we're going to focus on Charitable during this section. It's free and simple to set up, which makes it a perfect starter choice for most users.
Setting up a crowdfunding campaign using Charitable only requires three steps.
First, you need to install and activate the plugin on WordPress. Once you're done with that, we need to set up a payment gateway:

Once that's done, head to Charitable > Add Campaign in your WordPress dashboard. Inside, set a name for your campaign and a general description of it. Try to include the purpose of your campaign and what your motivations are to make it more engaging.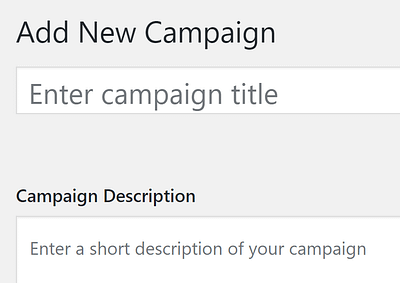 Now we need to set our fundraising goal and the end date of our campaign. You can leave the end date field empty if you want your campaign to remain open indefinitely.

The final step is to add as many donation options as necessary for your campaign, each of which should include a suggested amount and a description. If you're going to offer rewards, make sure to mention so here.

When that's done, hit the Save button on the editor and pat yourself on the back – you just created your first WordPress crowdfunding campaign!
Conclusion
Learning how to launch a crowdfunding campaign may not be the most straightforward path to funding your dreams, but it's always a viable option. Furthermore, a successful crowdfunding campaign should enable you to kill two birds with one stone. You get access to funding and the chance to develop an audience before your product even goes live.
If you're on board with the idea, follow these simple steps to get your crowdfunding campaign started:
Install and activate the Charitable plugin.
Select a payment gateway.
Add a new crowdfunding campaign and configure it to your liking.
If you have any questions related to how to launch a crowdfunding campaign with WordPress, please feel free to submit them below.
Free guide
5 Essential Tips to Speed Up
Your WordPress Site
Reduce your loading time by even 50-80%
just by following simple tips.