This is the first in a series of showcase interviews I'm doing with people using our Neve theme. These showcases should stand as examples and inspiration for others who are on the same path. And, of course, I'm interested to learn more about the people who are using our themes.
When I first started to think and plan this out, I didn't realize where this could lead me. It opened up a way for me to learn about people living in completely different contexts and struggling the same way everyone does.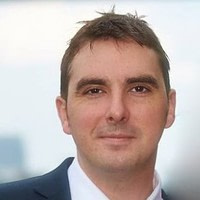 But no more teasing. The first showcase we're looking at today is Egghead Designs, a web agency based in London, UK. The website was launched in May 2019 when the owner, Alex Player decided to go solo.
Alex's background is a mix of all things digital, from video editing to journalism and from marketing to web development. He's lived in Russia for 10 years, wrote for Campaign Magazine, and now runs his own startup.
I've talked with Alex to understand the challenges of starting a business while being a husband and father of a three year old. Putting aside the difficulties of getting new contracts, Alex finds passion in building creative, unique websites. Let's let Alex do the rest of the talking…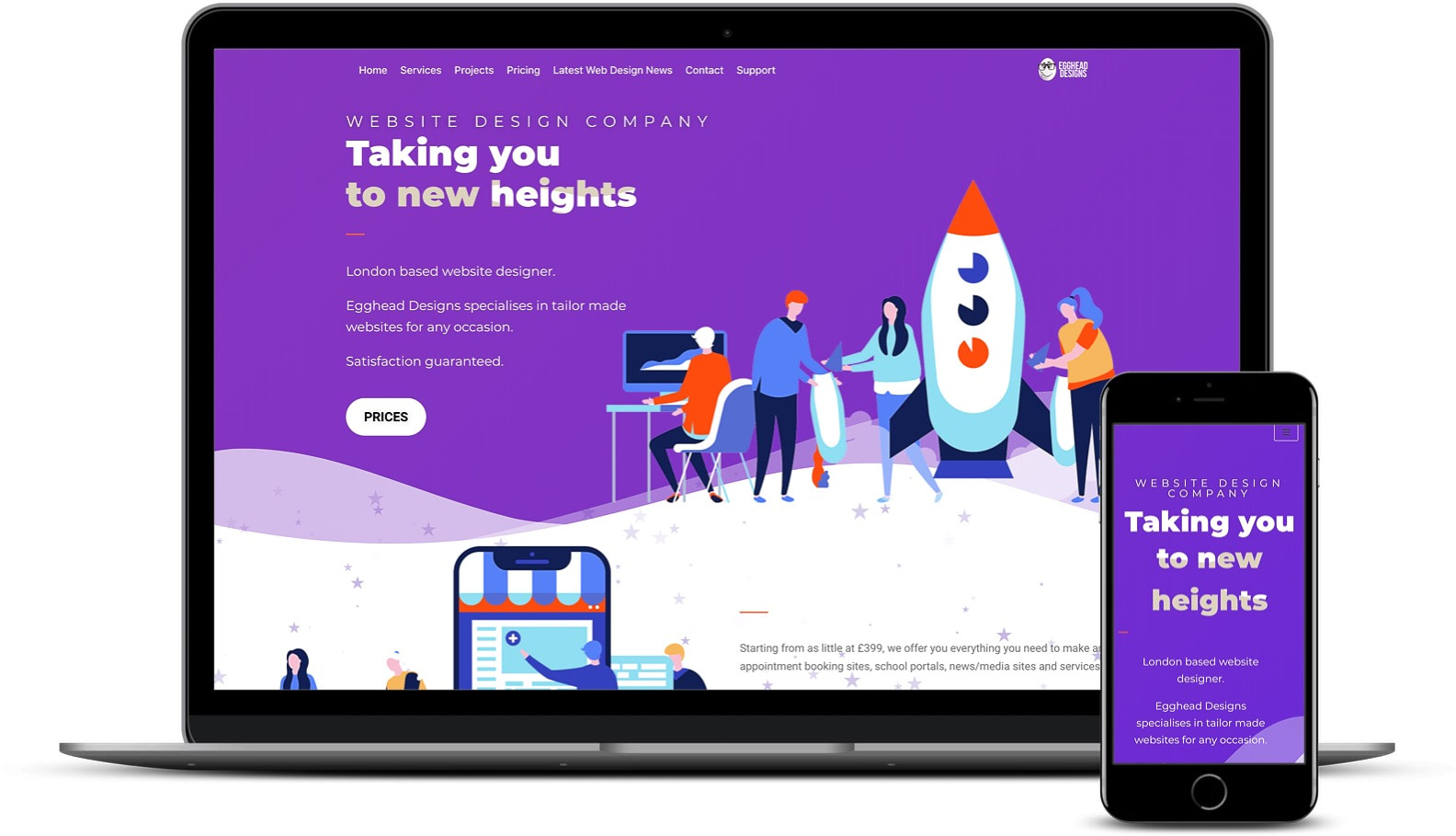 Alex Player on his experience with WordPress and Neve
What is your history with WordPress? Do you remember your first website?
I've always been a bit of a geek. I think I did my first website when I was around 12 years old, it was a Quake fan website, distributing mods and total conversions for the popular game.
Since a young age, I was always been brought up with computers. My dad was a European Manager of Atari, so I've always had computers around and I've always liked tweaking things and playing with what they can do.
When I got into website design, WordPress just seemed the right choice. I have used many other platforms too, while working for large companies, as they tend to have their own bespoke content management systems, but I prefer WordPress due to its ease of use, third party plugins/support and versatility. Also, if you're creating a site for a client, with limited tech know-how, it's far easier for them to maintain it themselves rather than working with raw HTML/PHP.
You've switched from your old design recently, why is that?
I didn't like it, my wife prefers the old style but the original one had way too many eggs (egghead designs) and too many weird animations. I didn't wish to scare away potential clients with my bizarre side. I wanted something a little more mainstream/normal. Even if now it's still quirky and weird, just not so much.
When did you start using Neve on your site?
We started using Neve only in August 2019 when we were redesigning our company website. I fell in love with the features, navbar options, and white labeling so much that I purchased a lifetime license straight away to use in our future projects for clients. Such a fantastic theme to have as a foundation to build upon, offering so many possibilities. It is fast, easy to use, and offers so much customisation.
What were you looking for in a theme?
Theme-wise I wanted something that wasn't too dominant. Something that was more of a theme and less of a template. I wanted it to be like a blank canvas when I installed it, but offer lots of possibilities in the direction I took the site.
I really liked Neve's navigation bar once installed. I wanted something that I could become familiar with so it would increase my workflow speed. This is why I got the extended license and white labeling was also a great feature on top of that. I also wanted a theme that played well with Elementor as I had recently moved over to Elementor from WP Bakery because, once again, of the workflow speed and Neve just ticked all those boxes.
Did you try other themes before?
Yes, plenty. I have Envato Elements so I'm just always going through lots of different themes and trying them, to get new ideas and follow design trends. Doing so, I often find that lots of modules are broken and they claim that they're responsive but they're often not quite. They excel at one thing but they lack at another.
Do you have a process when working with your clients?
What I do now is use WP Migration. It allows you to clone the website and then move it to another domain. So I've installed Neve and Elementor and lots of plugins on this site and then I just create a clone for whatever a client wants.
Rather than having to install each product on every website I just have everything ready to go and then I can just start building from there. So now it's installed as the base foundation and then I delete all the plugins I don't need and go from there.
Initially, I'm meeting with the clients if not in person then over the phone. I just want to understand first what functions they want from the website, what is the purpose of the website?, and get a feel for their brand and personality. Then I ask for other sites that they like so that I can get some influence from those designs. I also ask what kind of color scheme they want and build from this information a first draft.
I request that the client has produced a draft version of the text/copy for the site because before we start, as quite often people have said 'oh can't you just build the website without the text?'. If you boil it down, a website is pretty much just texts and pictures. How do I know what's the best way to display a section or highlight a service if I don't know how long or what style the text is going to be? So I always try and get the text first.
Then I go in just like an artist and start building something with all these pieces. They might go 'that's terrible', but even if it is terrible, it gives me a point to move on from and build upon. I allow them to log in at any time and see the status of the work and provide feedback.
Normally I communicate with them via WhatsApp because if I have a question that's quite important I don't want to wait until they finish work, go home and check their emails to reply, as that is a day wasted. So I like to bug people while they're busy at work. It's a continuous back and forth.
What do you do for getting new clients/projects?
I try to avoid bidding sites because many people tend to go for the lowest price, not understanding the difference between standards of quality between builds.
At this moment most of my clients are through word of mouth, people who have seen the sites that I've done and then they've contacted me through them.
It's like a chicken and an egg: I need to make quality sites to get exposure and new clients but I can't get exposure and new clients, without making sites. Sometimes it is quite quiet, and then I have a deluge of projects I am working on at once. Currently, it is very busy, thankfully.
What are clients looking for these days?
The main thing is SEO, that's the buzz word now. No one really knows what it means, but they've heard it somewhere so they're like 'Oh, I want my website to be on the front page of Google'. It doesn't quite work like that.
I'm always telling them for SEO you need multiple factors: the website needs to be built SEO optimized, low image sizes, fast loading speed, alt tags filled out, SSL certified etc, but also long term, the website needs to be continuously updated with quality original content. You can't pay someone 500 pounds and expect it to stick on the front page of Google for the next 10 years with no updates or no iterations or no good information. I don't know, some people can be delusional and mislead easily, they just believe they can pay for anything these days. It truly is a snake oil industry.
What are your favorite WordPress tools?
WP Migration is up there, I use that for every project. I build everything off domain so if they already have a site it doesn't go down and then I just transfer it with a click of a button at the end and then it changes all the URLs automatically.
I'm the biggest fan of Slider Revolution. From back in the day I used to use the jQuery version. Basically you can build a whole site with Slider Revolution. Now it's got a scroll logic with the animations doing different things at certain scroll sections. Amazing. Previously you'd have to use something like scroll magic and spend a lot of time to get something half as good.
What else? The Plus Add-ons for Elementor, a very underrated addon. Yoast Premium. UpdraftPlus is quite useful, client-side for protecting their site's data from loss.
That wraps up our interview with Alex Player of Egghead Designs.
Want to get featured in this series?
Send us your website built with Neve and we'll feature what your business/website is all about. Then we'll post it on our blog and send it in our newsletter to 5,000+ subscribers. Join the series or stay put for the next showcase! (it has cats 🐈)
Free guide
5 Essential Tips to Speed Up
Your WordPress Site
Reduce your loading time by even 50-80%
just by following simple tips.