How easy is WordPress to use? If you plan to build your first website with this platform, the question has likely crossed your mind. This open-source content management system (CMS) has grown in popularity because it's relatively straightforward. However, that doesn't always mean it's easy.
For instance, if your project has low technical requirements, WordPress can be as simple as you want. Still, once you dip your toes into the pool of possibilities this CMS offers, things can get a little more complicated.
This article will discuss whether WordPress is easy to use and flag potential barriers to entry. We'll also suggest a few solutions to make your experience with the platform more user-friendly. Let's go!
A quick introduction to WordPress
WordPress started primarily as a blogging platform. Nowadays, it's evolved into a robust CMS that powers over 42.9%[1] of all websites worldwide, ranging from simple blogs to complex portals.
👉 Related: What is WordPress?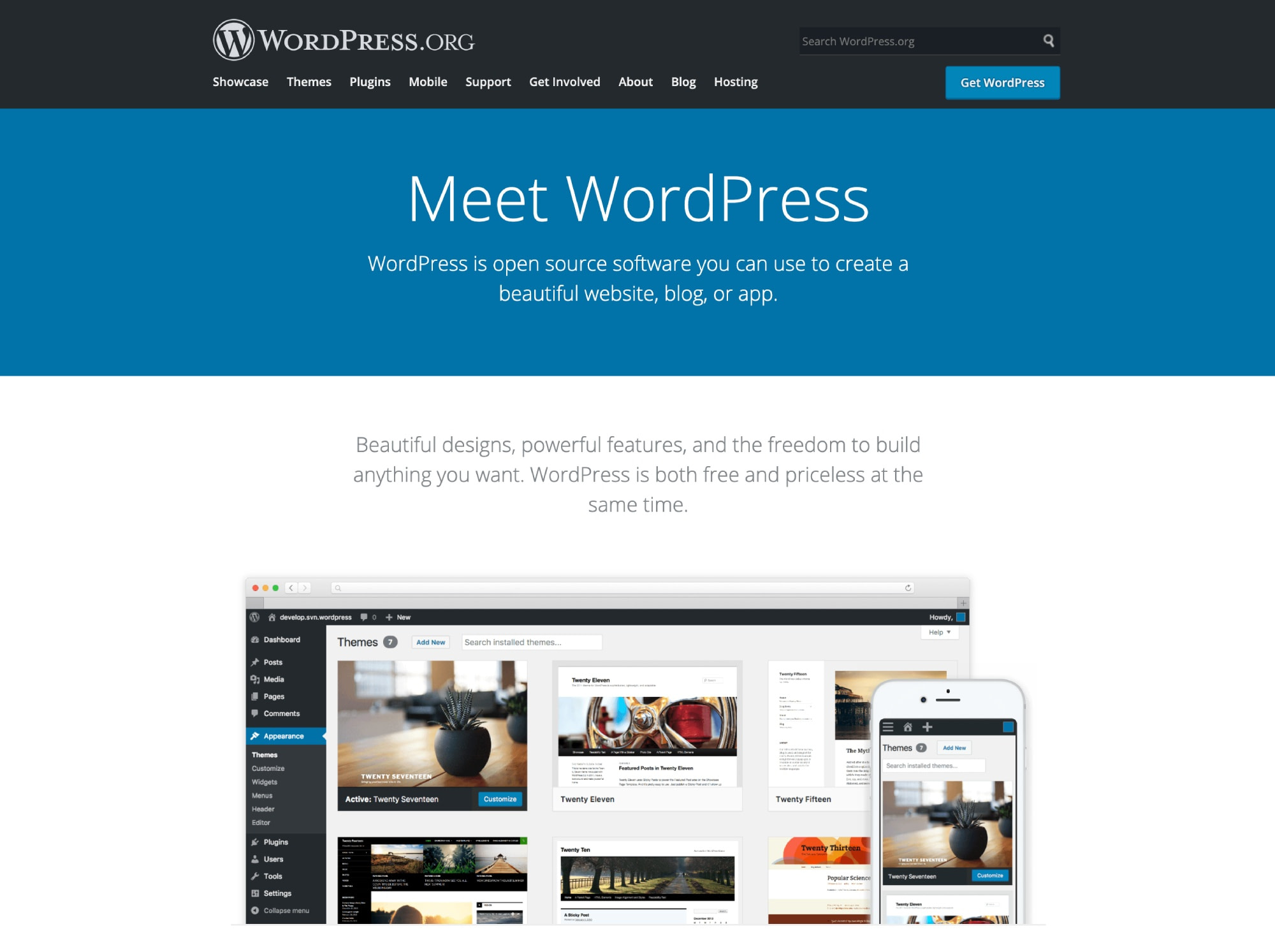 To compare, the next most popular open-source website platform, Joomla, has less than 3% of the market share.
Why WordPress might be difficult for new users at first
If you have no previous web publishing experience, starting a website can be overwhelming. For instance, WordPress comes with its own dashboard, which is where you can customize your site, install plugins and themes, tweak settings, and more.
The WordPress dashboard can take a while to get used to, as some terms might be confusing at first. For instance, you'll come across posts vs pages, or custom post types, which are not interchangeable.
Furthermore, WordPress relies on themes and plugins. There's an abundance of tools on the market that can transform your site into almost anything you wish. However, this could easily become overwhelming as multiple plugins promise the same or similar features, making it difficult to choose between them.
While WordPress does not require any coding knowledge, customizing your theme is often not that straightforward. By default, you don't get quite the same visual editing experience as you would with Squarespace or Wix, although the new Block Editor is evolving in that direction (and third-party tools can add visual, drag-and-drop design). Some poorly coded themes might also be a pain to adjust unless you're an advanced user. If you want more details, please check out how WordPress and Squarespace compare.
Finally, WordPress security is another huge topic that might complicate things further. For starters, you'll have to ensure you keep WordPress core, your theme, and your plugins up to date, as older versions could open up security loopholes.
On top of all of this, you'll also have to navigate challenges common to most website building platforms. These include choosing a hosting provider, search engine optimization (SEO), and monitoring your website analytics. While not WordPress-specific, contending with these responsibilities may still make the platform seem harder to use than other solutions.
How to make WordPress more user-friendly
While WordPress can feel overwhelming for some people at first, there are some strategies that you can implement to make it a lot easier to use WordPress. With the right tools, it can be an excellent platform for first-time website owners.
Here are a few ways to make your WordPress experience more enjoyable:
Finally, take advantage of the vibrant WordPress community. There are plenty of YouTube channels and blogs (including this one) dedicated to making WordPress easier for you. You can also reach out to developers directly or ask questions on the WordPress support forum.
How easy is WordPress to use?
When answering this question, it's crucial to manage the user's expectations. Can anyone with basic computer skills publish content with WordPress? Absolutely. Does it mean you can learn to use all its features in one day? Probably not.
WordPress is not a quick solution. You might be able to launch a simple website in a few hours. However, if you want to get into all its nooks and crannies, you will likely need to look up a few tutorials. Also, if you're building a complicated website that requires a lot of plugins or an advanced theme, it might take a while before you're fully up to speed.
Still, compared to other open-source CMS platforms, WordPress is very user-friendly. For instance, publishing a blog post is straightforward, with an intuitive interface that most users can pick up quickly if they're familiar with popular word processors. The Block Editor also enables you to embed media or other elements without touching a line of code.
Finally, while WordPress might seem overwhelming at first, it's worth taking the time to learn the basics. Its possibilities are near endless, and it can easily scale alongside your business or audience.
Conclusion
WordPress is the most popular website building platform, and it's easy to see why. You can achieve almost anything with a wide array of themes and plugins.
However, with flexibility often comes complexity.
In this article, we've discussed whether WordPress is easy to use. To recap, it can be a beginner-friendly platform, but it comes with a slight learning curve. To get you started, check out our guide on using WordPress and some WordPress basics that you should know.
We also have a step-by-step guide that shows you exactly how to make a website with WordPress.
Do you have any questions about WordPress and its ease of use? Let us know in the comments section below!
Free guide
5 Essential Tips to Speed Up
Your WordPress Site
Reduce your loading time by even 50-80%
just by following simple tips.