Managing a busy editorial team and ensuring your content is created and published on time is no easy feat. One plugin that can help make it easier is Edit Flow. And in our Edit Flow tutorial, we're going to show you exactly how you can use it to manage your WordPress site's content creation process.
We'll start off our Edit Flow tutorial with a brief look at the plugin's various modules. Then, we'll show you how you can use each module to manage your site's editorial workflow.
What can Edit Flow do?
Edit Flow is free WordPress plugin that helps you manage your editorial calendar, process, and team.
It comes with a variety of different modules that you can pick and choose as needed:
In the Edit Flow tutorial below, you'll learn how you can actually apply these modules to your own site…
How to install Edit Flow
To install Edit Flow, open your WordPress website dashboard and from the menu select Plugins > Add New.

Then type Edit Flow into the search function. Once the Edit Flow plugin is displayed click on Install Now > Activate.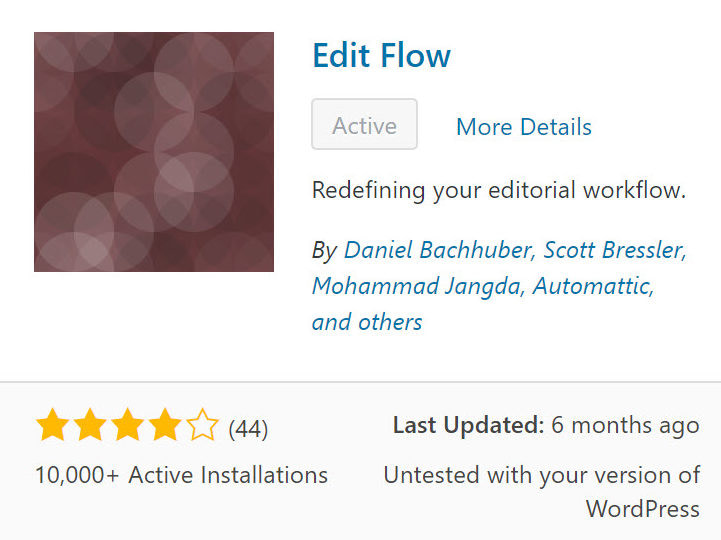 How to configure and use Edit Flow
To access the Edit Flow interface, click on the new Edit Flow option in your WordPress dashboard sidebar.
This will open the Edit Flow homepage, from where you can access all the Edit Flow modules.
Let's first look at how to use and edit the Edit Flow calendar…
Using the Edit Flow calendar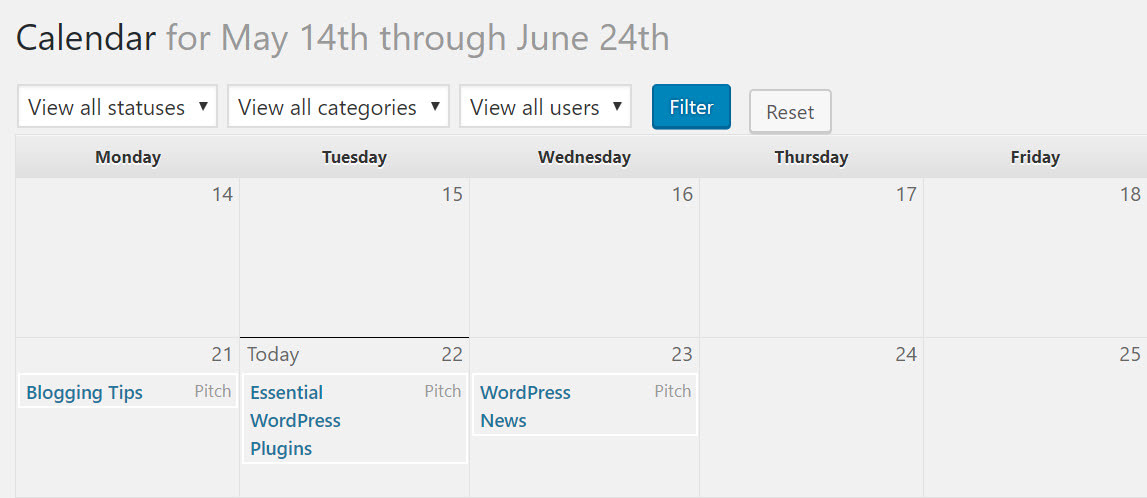 The first feature that you will probably want to get to grips with is the calendar. To configure the calendar, click on Customizable Calendar under the Calendar module.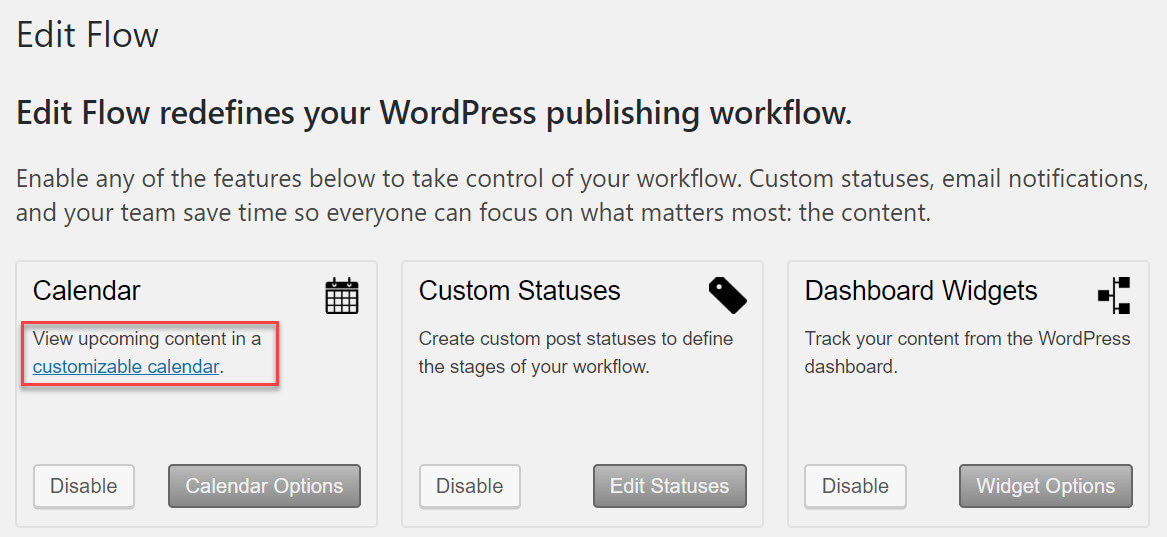 To enter a new post, simply double-click inside the appropriate dated box and click on the + icon. Then add the new post's title and select either Create Post or Edit Post. If you select Create Post, you will find the post added in the Post section of your WordPress dashboard. Edit Post will take you directly to the newly created post.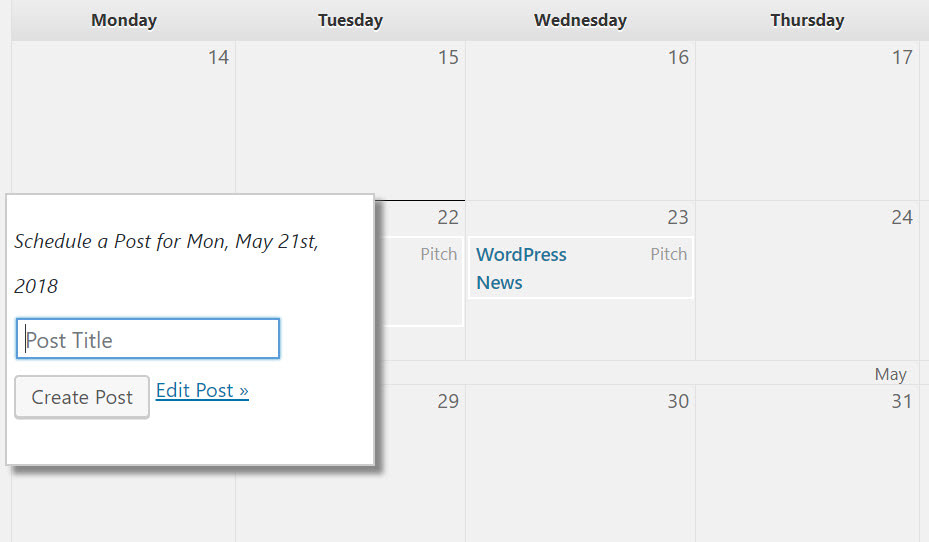 The new post will now appear in the calendar with the status Pitch. The calendar will now display any changes to the status of each post. Therefore, at any time, the editors and writers can quickly see the status of a post.
Other useful calendar customizations include…
Move calendar entries by simply dragging and dropping the text.
Filter and search your calendar based on post statuses, content categories, and writers.
Alter the number of weeks your calendar displays, enabling you to focus on long-term, medium-term, and weekly content planning.
Enter editorial metadata
If you have pitched the
article idea
for
another writer
, or for an editor to approve, then completing the editorial metadata for that post is important. When you open a new post, you will find the
Editorial Metadata
box on the right side of the screen.
Here, you can choose a date for the completion of the draft article, add an overview of what the article needs to cover, set a word count and more. This information helps both writers and editors understand what is expected for each individual post.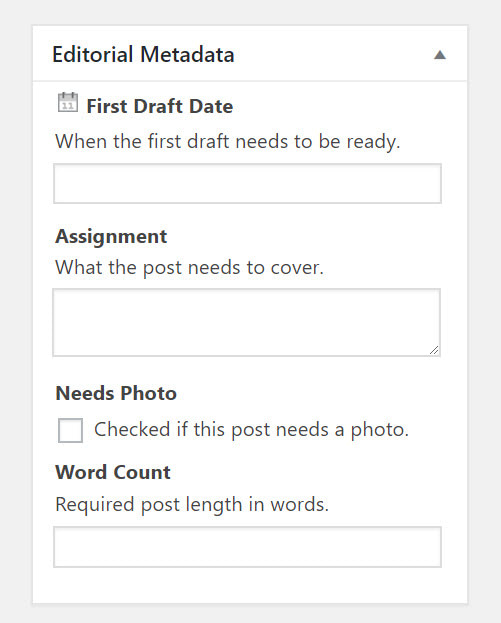 Create user groups and set up notifications
Edit Flow allows you to group your users into working groups. To do so, open the Edit Flow homepage in your WordPress dashboard. Then scroll down to User Groups and click on Manage User Groups.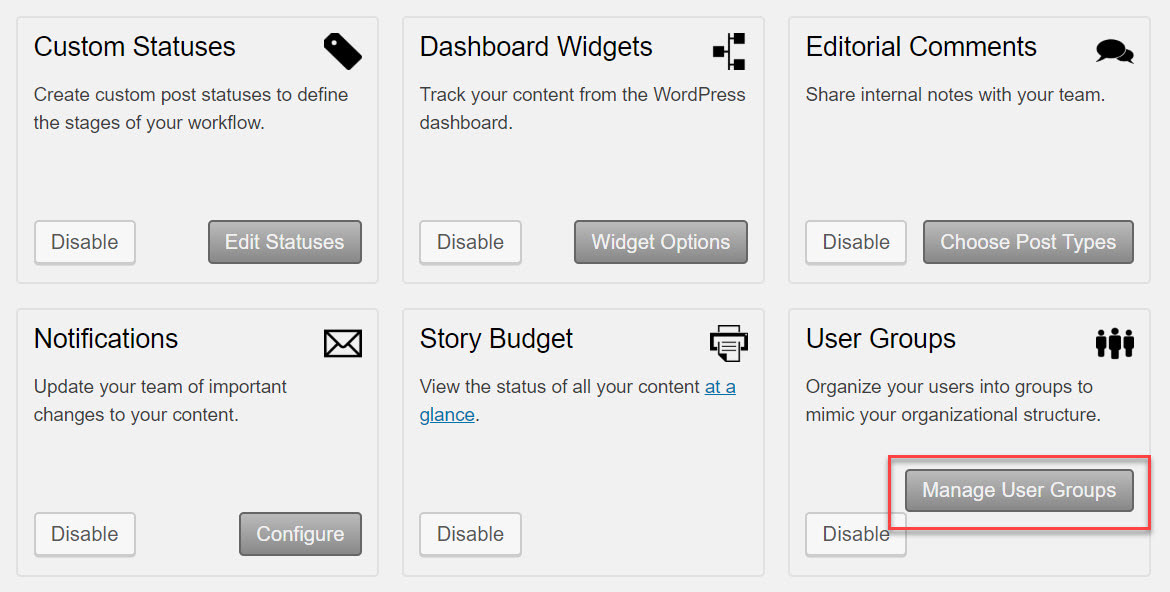 Here you can create new user groups, as well as add individual users to different groups.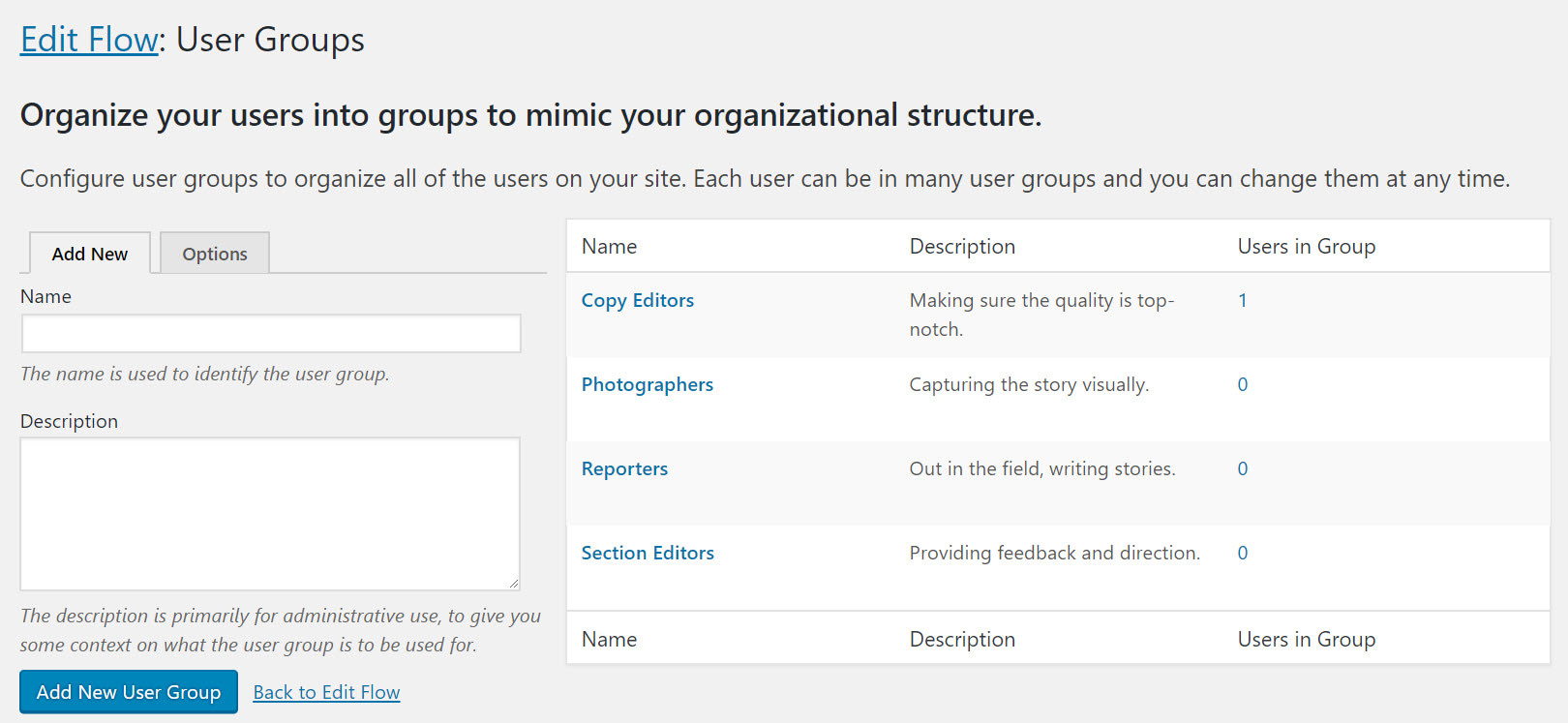 Next, you can assign each new post to an individual or group. To do so, open the appropriate post and scroll down to the bottom of the page to find the Notifications box.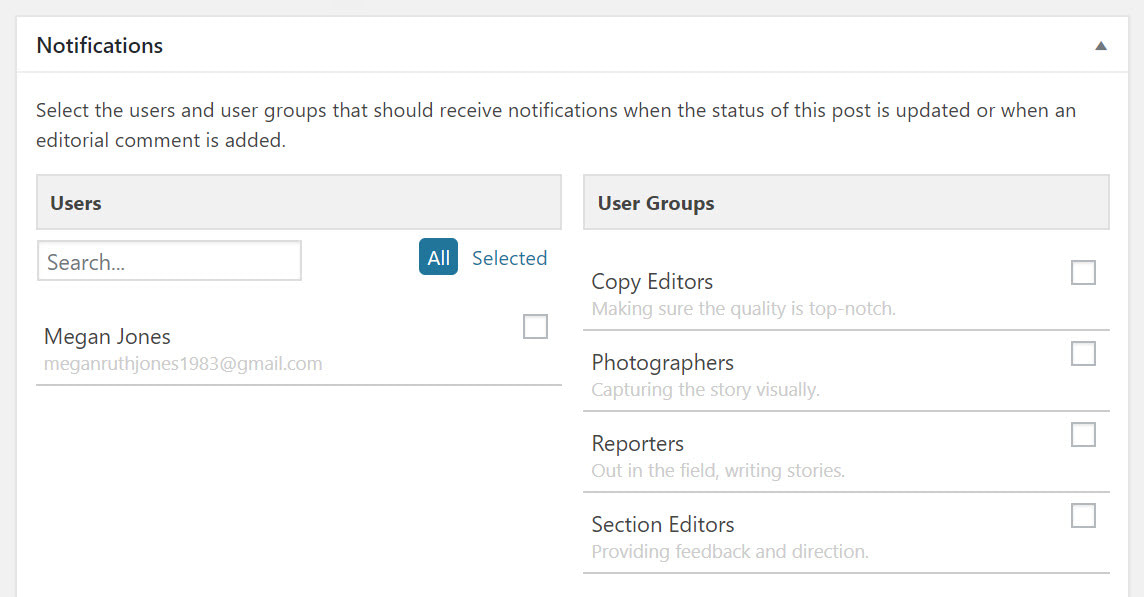 Here, you can select individual users and user groups to receive updates on the post in the form of email notifications. These notifications keep users informed of when a post's status changes or any editorial comments have been posted.
These features will help you manage your writing teams, improve communication, and ensure the flow of content creation remains organized and on schedule.
Add editorial comments
Editorial comments are another useful communication feature. Underneath each blog post, you will find an Editorial Comments box.

These comments allow editors, writers, and any other user or group added to the post, to discuss the article and easily and quickly correspond. They won't be published publicly – they're strictly internal.
Use custom post statuses
To round out our Edit Flow tutorial, let's look at custom post statuses.
By default, WordPress provides two post statuses for unpublished posts – 'Draft' and 'Pending'. Edit Flow not only provides a range of additional statuses for each post, you can also create custom statuses.
To do so, find Custom Statuses and select Edit Statuses on the main Edit Flow page.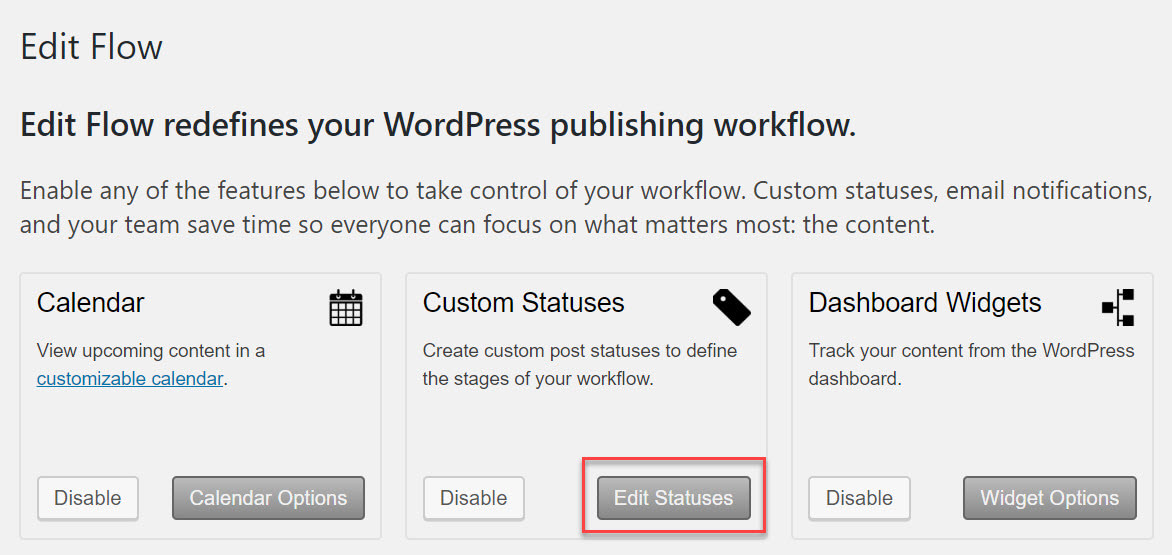 Here you can see what statuses Edit Flow has already made available. You can then also add any custom statuses as you deem necessary.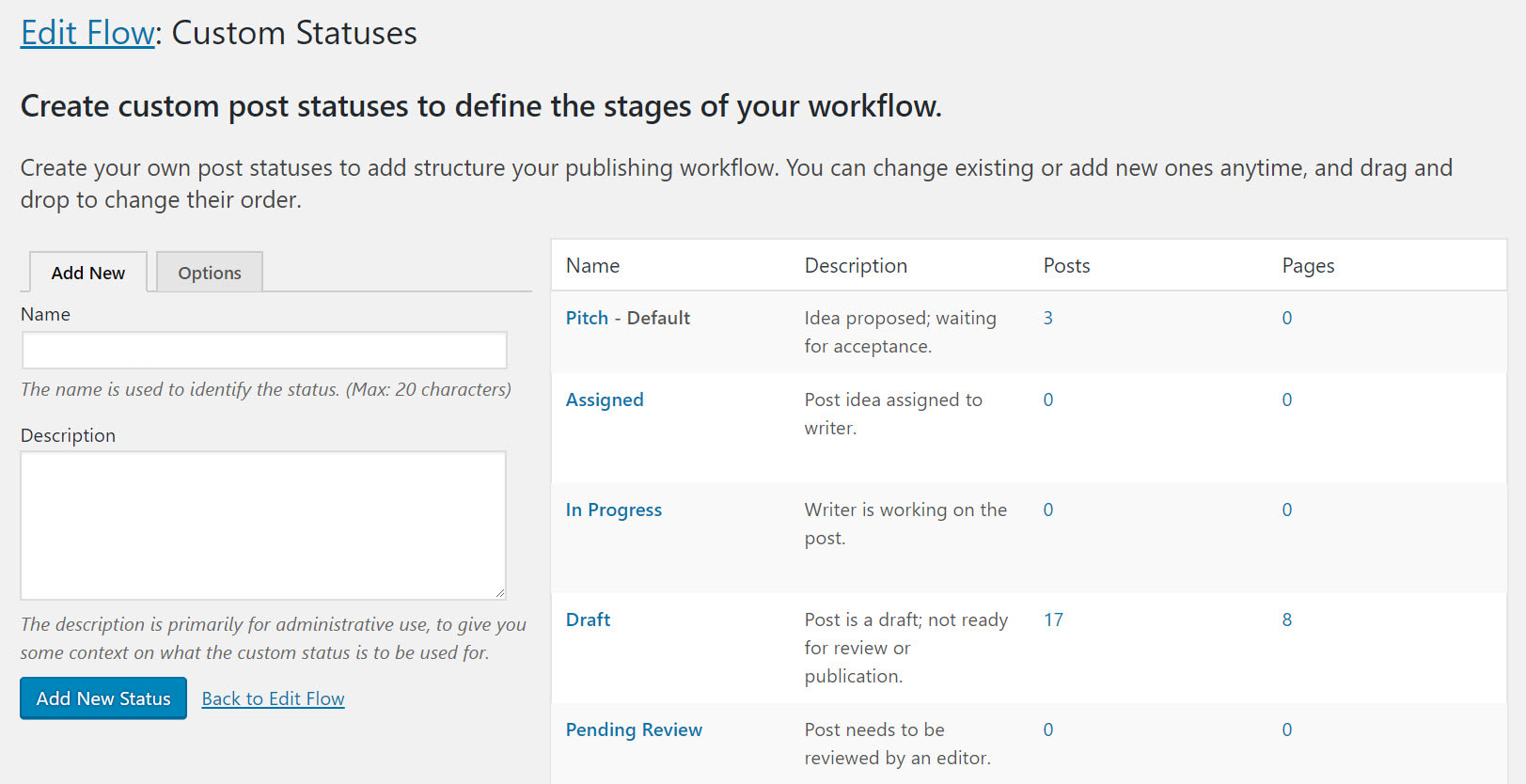 Once you are happy with the post status options, open a post and you can select the status of the post under
Publish > Status
.
Any users attached to the post will receive a notification of a change of status. The Edit Flow calendar will also display the newest status of each post. Using these detailed post statuses will help define the status of workflow for each article.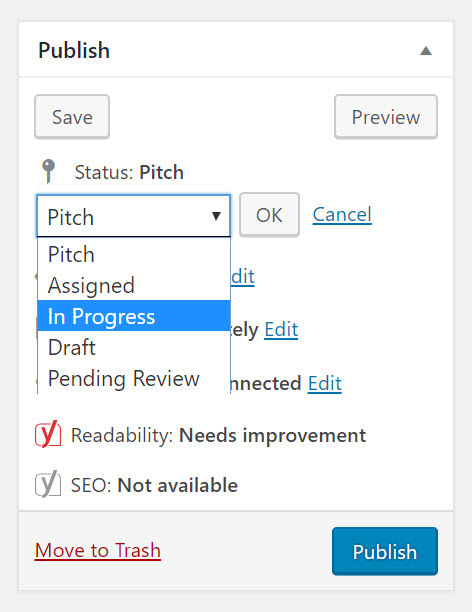 Edit Flow tutorial wrap up
By using your calendar for a high-level look at your upcoming content and custom statuses/comments for post-level communication, you can create a truly streamlined workflow with Edit Flow.
We hope you found this Edit Flow tutorial useful and it helps you better manage your editorial process going forward!
Looking for help with a specific Edit Flow feature? Leave us a comment and we'll try to help out!
Free guide
5 Essential Tips to Speed Up
Your WordPress Site
Reduce your loading time by even 50-80%
just by following simple tips.