If you're interested in the Neve Pro theme for your WordPress site, but are on a tight budget, you may be tempted to search for a Neve Pro nulled version. The idea of getting a premium theme for free can be very attractive. However, it's unlikely that the money you'll save is worth the potential risk to your website.
It may seem hard to justify the cost of a new theme, but once you understand the chance you take with a nulled theme, it's a bit easier to put into perspective. Plus, the advantages of purchasing a legitimate license for a theme are worth the price tag.
In this article, we'll explain what exactly a nulled theme is. Then we'll go over seven reasons why you must avoid Neve Pro nulled. Let's dive in!
An introduction to nulled themes
Nulled themes are versions of official, premium themes that are distributed through a third-party website. Typically, the nulled themes are free or sold at a drastically reduced price. The code in these themes has been altered so that users can access premium features without a license.
Due to the General Public License (GPL), this distribution isn't usually illegal like other forms of piracy are. This technicality is often used as a defense by those who distribute nulled themes.
However, sometimes parts of the theme's code are protected by copyright, and you need a license to be able to use the theme legally. In these cases, it may be possible for a theme's developers to take legal action against the distributor or users.
Even putting aside any potential legal ramifications, there are some more real-world, practical problems with using nulled themes like Neve or Hestia, or nulled plugins such as Feedzy or Revive Old Posts.
Why you must avoid Neve Pro nulled versions (seven key reasons)
Now that you have an understanding of what a nulled theme is, let's cover a few reasons why using a Neve Pro nulled version for your site isn't worth the risk.
1. Nulled themes introduce security risks
A copy of Neve Pro nulled can present significant security risks, as you don't know what else could be in the code. Malware could be present, which may enable the nulled theme's providers to access your website.
Once a hacker has infiltrated your site, they may add backlinks to their own website. It's also possible for them to lock you out of your admin dashboard and demand a ransom from you.
The kind of malware contained in nulled tools is often capable of spreading through other files. It may even be able to disguise itself. This means you may not remove all of the problematic code even if you uninstall the nulled theme.
In short, there are extensive and costly security risks that should be enough to warn you off nulled themes altogether on their own.
2. A nulled theme could expose your site's user information
Some malicious code potentially contained in a nulled version of Neve Pro could expose private information from your site to hackers. This information can include the email addresses and passwords of anyone registered to use your site.
Information that's stolen in this way can end up for sale on the dark web. In the meantime, your site will likely continue to function normally. Therefore, it could be some time before you realize anything is wrong.
This type of breach can be especially damaging if you have an eCommerce store or membership site, as the exposed information could include your customers' payment information. Once your site has experienced a data leak like this, it can be extremely difficult to win back your customers' trust.
3. Neve Pro nulled can negatively impact your search engine optimization (SEO)
If you've achieved decent SEO rankings, you likely want to hang onto them. A nulled copy of Neve Pro might add spammy links, popups, or dangerous redirects to your site.
Even if you don't notice these malicious links or redirects, search engine crawlers likely will. Your content could be penalized on search engine results pages (SERPs) or even deindexed completely. Rebuilding your rankings could potentially take months of hard work.
4. You won't get access to developer support
Part of what you pay for when you purchase a license for a theme is direct, professional support from the developer. This assistance may come in the form of email, live chat, or even advice over the phone.
For example, when you pay for an official Neve Pro license, you get premium email support directly from our team.
While some developers offer free documentation on their website, there's likely more personalized support that you're missing out on when you use a nulled theme. There may also be robust community forums that only paying customers will have access to.
If you need some help with something, your nulled theme might even cost you money if you spend hours trying to fix something that official support could've handled for you in just a few minutes.
5. You won't get automatic updates
WordPress themes and plugins tend to be updated fairly regularly. If developers discover bugs or vulnerabilities in a theme, you won't receive patches for these issues unless you've paid for a license.
Also, keep in mind that WordPress itself is updated as well. Usually, theme developers will release patches to make sure their products are compatible with the latest version of WordPress. Without those updates, it's possible that your nulled theme will quickly become obsolete, and you may have to rebuild your site from scratch.
For example, if you check the official Neve Pro changelog, you can see that we release around two updates per month. We're constantly working to improve the theme and fix any bugs that we discover, so you'll want an official license key to be able to benefit from these regular updates.
Even if you are able to access these updates, you won't get them automatically the way a license-holder would. Not only will you have to be aware of every update that's released, but you'll also need to install the latest version manually, which can take up a lot of time.
6. You won't get access to new features
In addition to bug fixes, developers will often release new features for their themes. Without a legitimate copy of the theme, you may not be aware of the new features being released. You also won't have easy access to them, if you can even get them at all.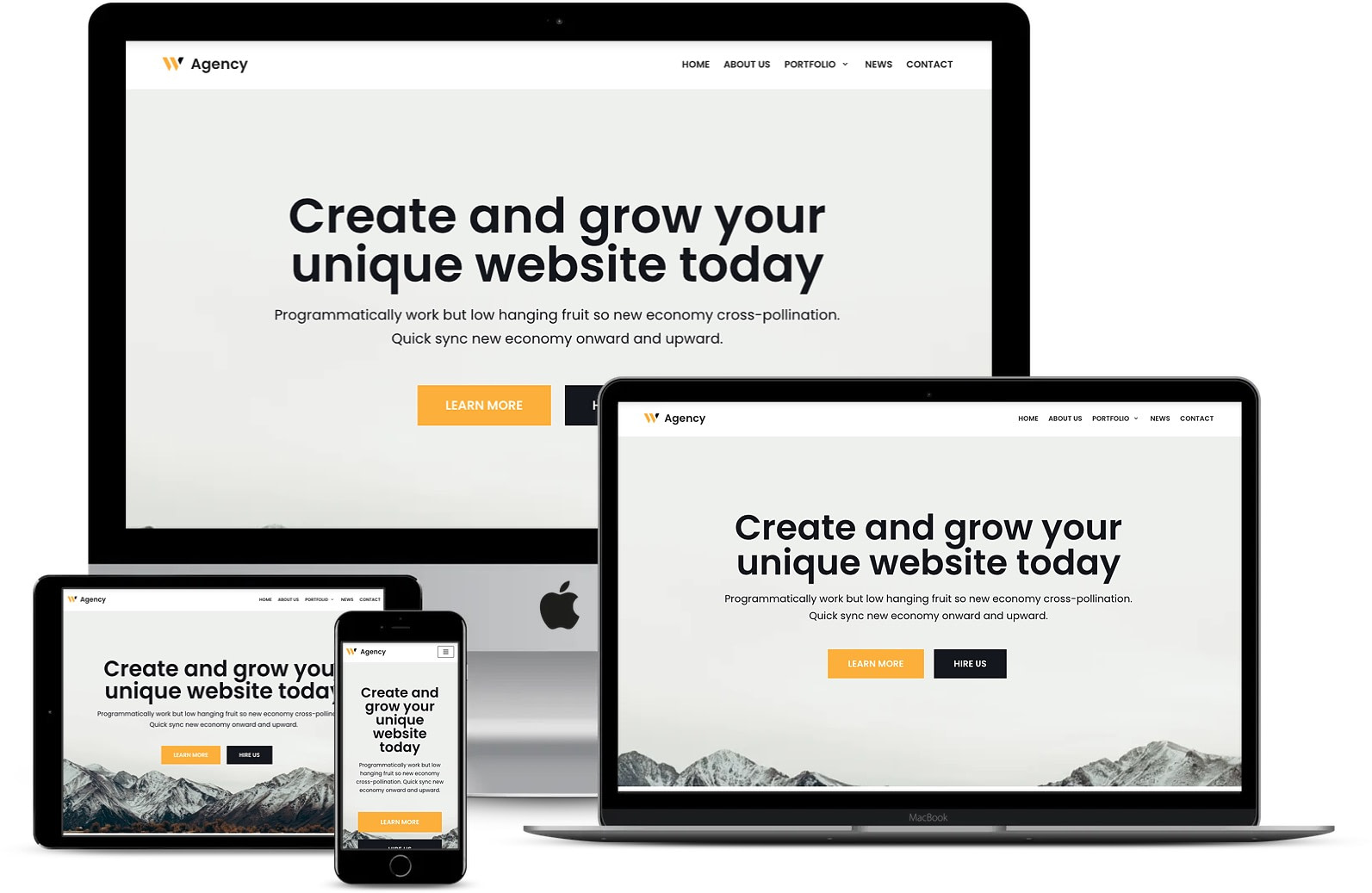 New features will often add functionality that can create an improved experience for your visitors or make your site look better. If you miss out on these updates, your site may begin to look outdated and untrustworthy.
7. The developer won't be able to continue maintaining/improving the theme (or plugin)
A lot of creativity, skill, and time goes into creating themes, and every stolen copy impacts the developer's bottom line. Premium themes come with support, frequent updates, and the newest features, all of which cost money to build.
When developers don't get paid for their hard work, they have less incentive to continue innovating and creating great products. If you genuinely can't afford a premium theme like Neve Pro, there are alternatives to downloading a nulled theme. Many times, you'll find a free version is available with a similar design and feature set.
A nulled version of Neve Pro isn't worth the risk
While using a Neve Pro nulled license version may seem like a smart way to save money, it's unlikely to pay off in the long run. In addition to the benefits you miss out on by avoiding a licensing fee, you'll likely end up wasting a lot of time attempting to fix problems on your own.
Using a nulled theme or plugin entails a great deal of risk. You may damage the security of your site by introducing malicious code. Without timely access to necessary updates and fixes, you may find that your website is a tempting target for hackers looking to exploit weaknesses.
If you're on a budget, you can install the official free version of Neve from WordPress.org. To unlock the premium features in Neve Pro as well as get access to premium support and automatic updates, you can purchase an official license starting at just $59.
Do you have any questions about nulled themes or plugins? Share them with us in the comments section below!
Free guide
5 Essential Tips to Speed Up
Your WordPress Site
Reduce your loading time by even 50-80%
just by following simple tips.