What's a foolproof way to ensure that no one reads your content? Writing a boring headline! Some marketers argue you should spend 80% of your time on headlines and the other 20% writing an article. Whether or not you agree with that, one thing's certain: if a person can't get past your headline, the content means nothing. That's why we're sharing the best headline analyzer tools.
These tools help you develop and optimize headlines using features like:
Databases of already successful headline formulas.
Niche and date-based metrics.
Headline readability ratings.
SEO ratings.
Tone and sentiment analysis.
All it takes is one or two of the best headline analyzer tools to speed up your headline creation and know for a fact that your headlines will gain traction.
So, let's go through a comparison of our favorite headline analyzers for strengthening the effectiveness of your content.
The Sharethrough Headline Analyzer not only offers one of the nicer interfaces of the tools on this list, but it delivers several results and quality scores for you to put a number on how well you're doing with your headlines.
For instance, it offers strengths and weaknesses for an individual headline, along with suggestions for changing what you currently have. It's also nice because you don't have to spend any money on the tool and it focuses on targeting users for things like marketing, advertising, and blogging.
Standout features
The Sharethrough headline analyzer is free to use.
The website design is intuitive and clean enough for anyone to use and understand.
It provides suggestions on things like headline lengths, context words, alert words, and passive language.
It provides several unique suggestions such as mentioning a celebrity or body part in your headlines.
You receive an engagement and impression score, both of which are defined on the website.
Your headline testing history is stored so you can see how your overall score, engagement, and impression scores have changed.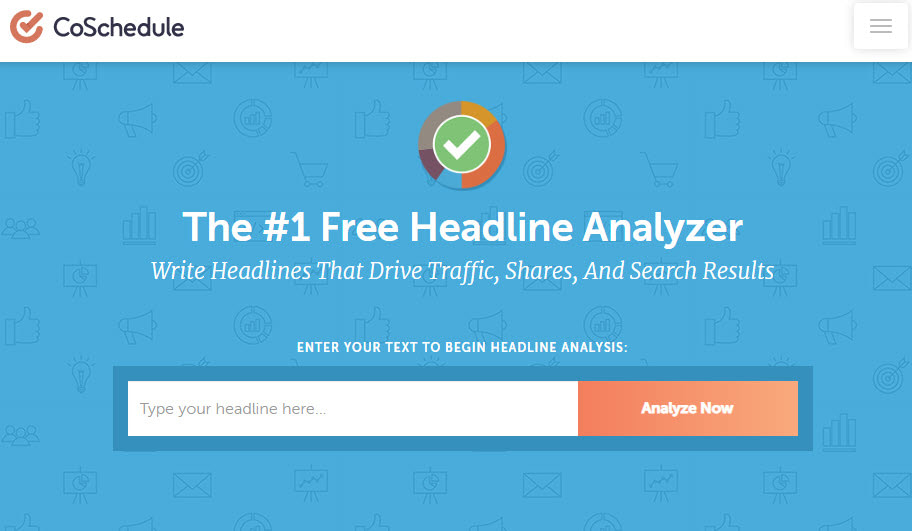 The CoSchedule Headline Analyzer starts by asking you for a headline you're thinking about using. It then uses a database to help you capitalize on the types of headlines that have converted well in the past. The tool suggests the right words and optimizes the character length to ensure that all of your headlines are engaging.
The CoSchedule Headline Analyzer is free to use but you must submit your name, email address and some other personal information for access.
Standout features
CoSchedule doesn't require any payment to use.
It logs your headline history to compare how much better your headlines are getting.
It provides a total headline score to identify all of the words that are emotional, powerful, uncommon, and common.
Your headline is categorized as generic or emotional, prompting you to reconsider the structure.
It analyzes the length of your headline using both characters and word count.
You get to look at previews of your headline on search engines, social media networks, and more.
It provides many tips throughout the analysis, including links to articles that help out your headline writing.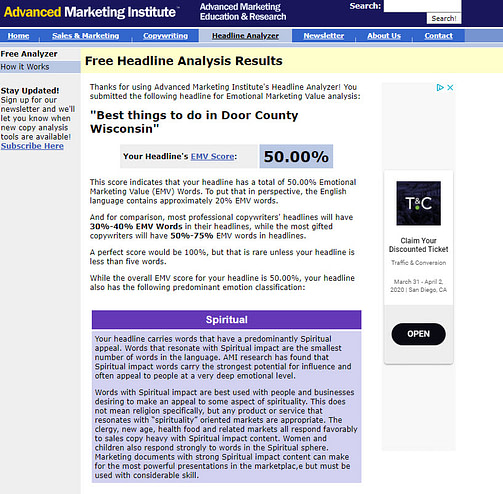 Grabbing attention is all about making your readers feel something emotional when skimming through the endless barrage of ad and blog post headlines. That's why this tool assigns an emotional marketing value (EMV) to all headlines.
The EMV is explained in the results, and you can even take a look at what type of appeal the headline has for your users. For instance, my test resulted in a spiritual appeal.
Standout features
It's free and simple enough to not take up too much time when developing a headline.
It assigns a score so that you can improve the more times you test out your headline.
It displays your headline's "type of appeal" (e.g. spiritual), giving you an idea of how your users are going to view the headline.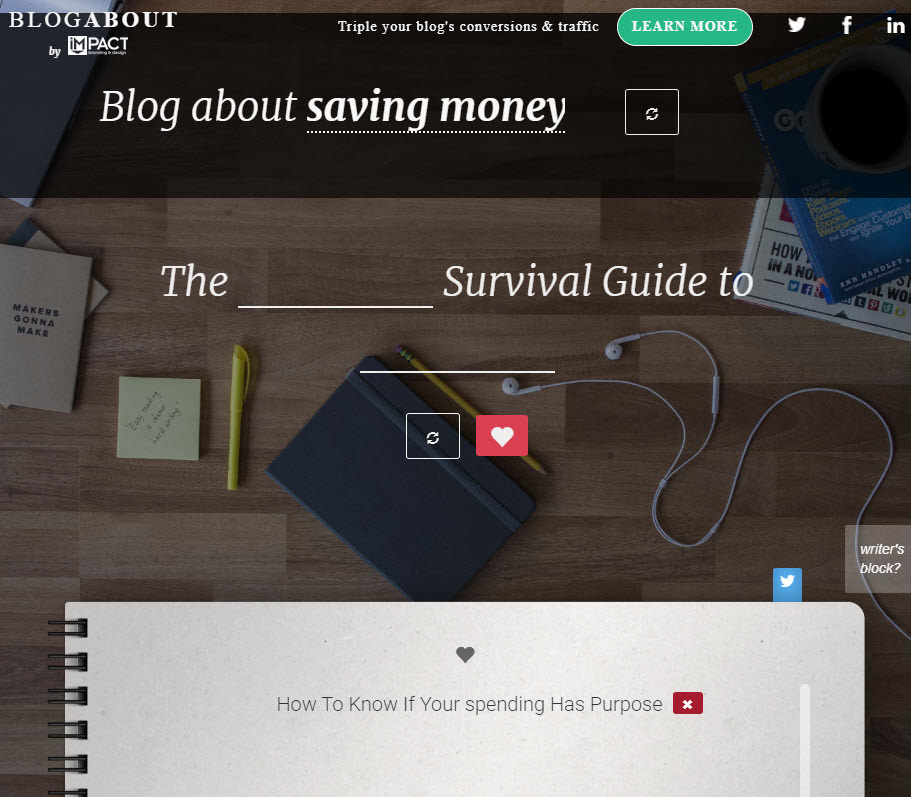 The BlogAbout analyzer process is completed by asking you what you would like to blog about. After that, you fill in the blanks with keywords.
You then keep hitting the "redo" button to view multiple headline types that are known to convert. All of them have blanks for you to fill in your own keywords.
It may take a few refreshes, but many of the headlines provided in my test were fun and unique.
Standout features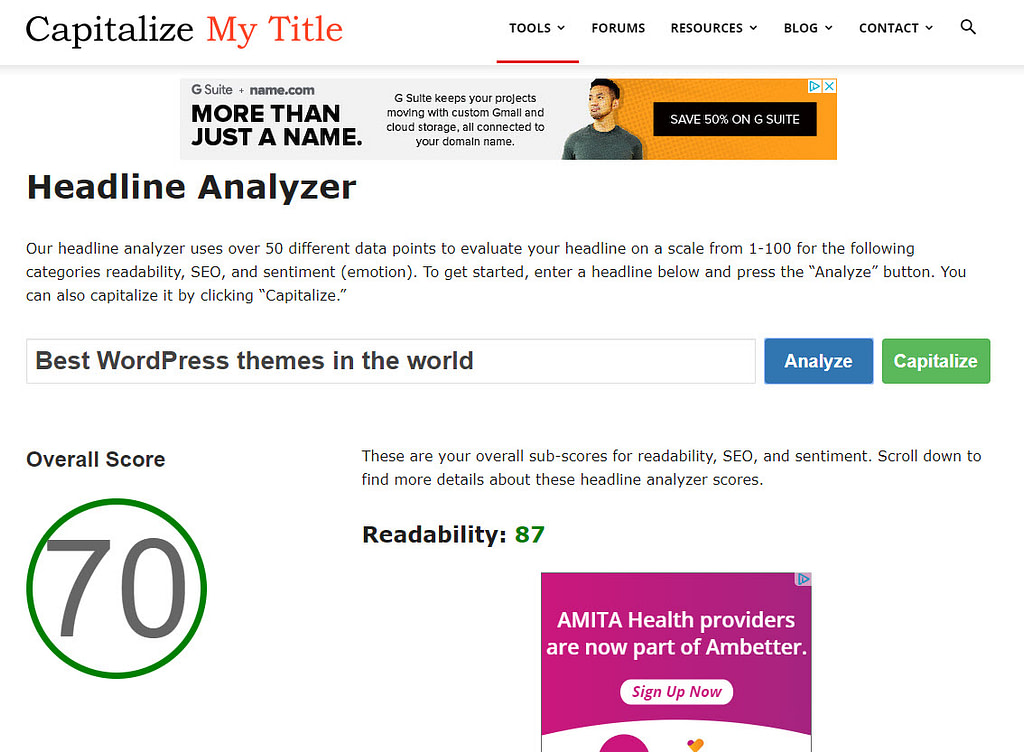 Here's another headline analyzer that provides concrete scores for you to compare your tests and understand why some of the headlines you publish are either great or mediocre.
Standout features
The headline analyzer provides several scores for readability, SEO, and sentiment.
It identifies common and "weasel" words, which are words that don't help convey much meaning.
It offers suggestions for boosting SEO in your headlines.
You'll learn how to incorporate power words and positive word counts.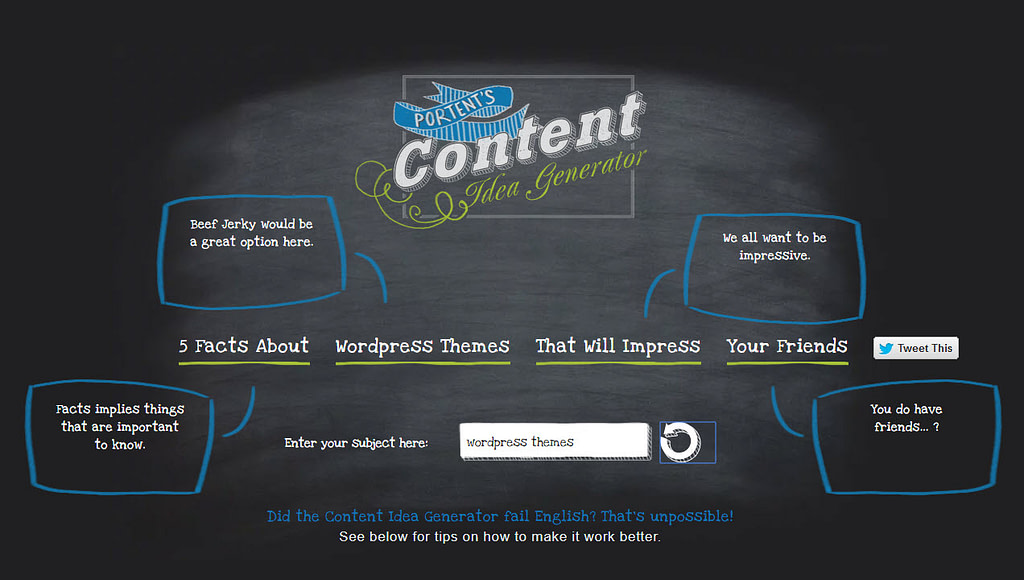 Portent's Content Idea Generator is definitely for those who want to get creative with their headlines. It incorporates interesting words and proper nouns like locations and celebrities.
It's not going to work for all companies, but if you'd like an engaging and fun spin on your headlines, this is a great place to start.
Standout features
The headline maker and analyzer are free.
All you have to do is type in your target keyword.
You can rapidly scroll through dozens of headline suggestions.
The tool explains why it chose each word in the results.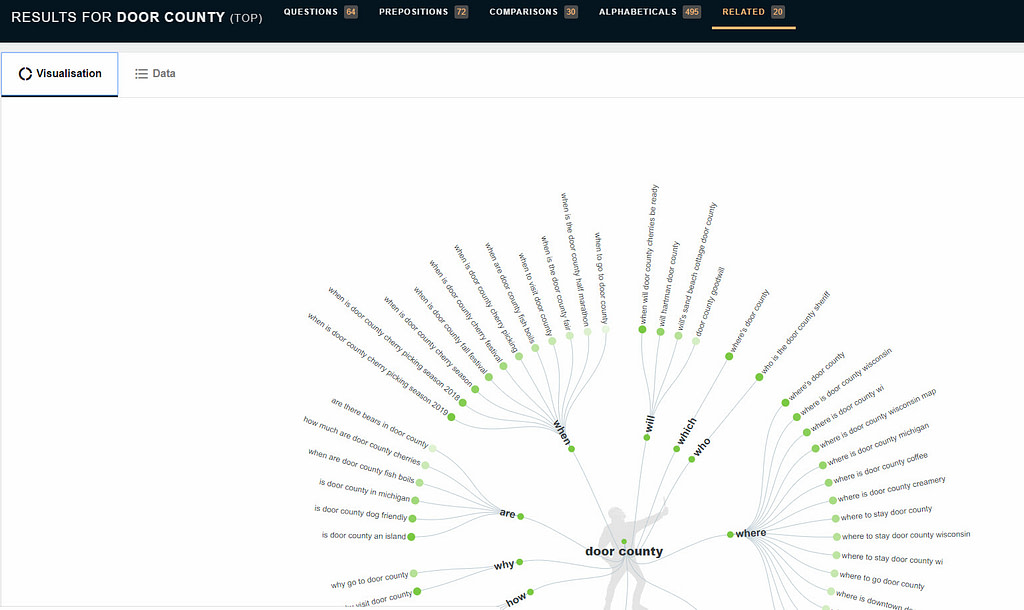 If you'd like to never run out of headline and content ideas, Answer the Public will fill your calendar with hundreds of ideas to consider.
Not all of them are perfect, but typing in one keyword presents data visualizations that create endless sentences.
Standout features
You don't have to pay to use this tool.
It shows you hundreds of headline ideas after typing in a single keyword.
All of the data is based on popular search results.
All of the data visualizations are broken up into categories like comparisons, prepositions, and questions.
Which headline analyzer is right for you?
Most marketers, content creators, and bloggers will find that you need to use a few of these headline analyzer tools to get the best result. We recommend testing them all and deciding on a headline suggester and analyzer.
Any questions about how to use these headline analyzer tools? Let us know in the comments!
Free guide
5 Essential Tips to Speed Up
Your WordPress Site
Reduce your loading time by even 50-80%
just by following simple tips.