Running a food-based website comes with a lot of different responsibilities. If your forte is cooking, finding a way to display your recipes is probably at the top of that list. However, it can be hard to know which tool is the best recipe plugin WordPress has to offer.
Fortunately, you have several quality options to choose from. By familiarizing yourself with the features of each contender, you can select the right plugin for your website.
In this article, we'll cover what you might want to look for when choosing a recipe plugin Then we'll go over five of the best options available today. Let's dive right in!
What to look for in a WordPress recipe plugin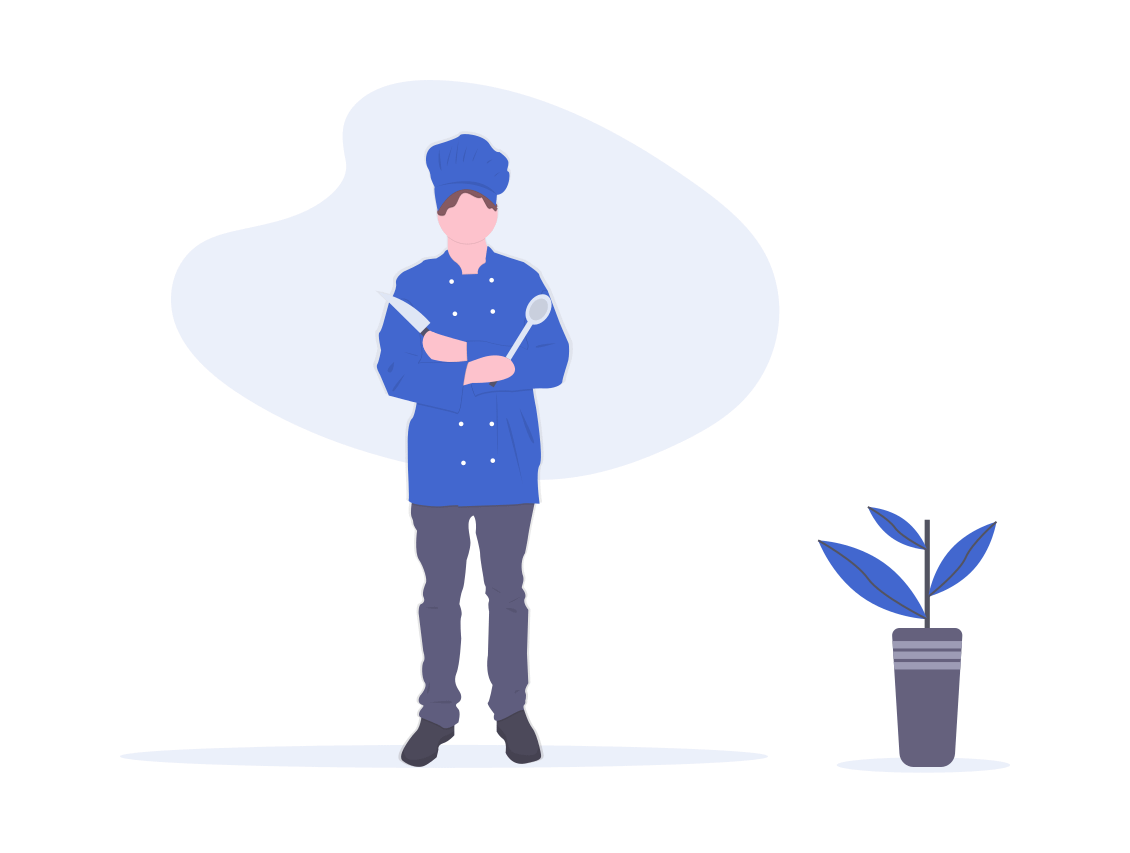 There are a lot of top-notch WordPress recipe plugins available for download. Various programs may suit different users. Nevertheless, there are a few key elements that you'll want to keep an eye out for, regardless of your personal preferences.
For example, ease of use is always a helpful feature. You'll need to be able to seamlessly operate the plugin. This can be especially true if you foresee a lot of updates or additions to your recipe collection.
Next, consider the specific features that you want in your recipe cards. Some examples:
Nutrition facts – do you need to show nutritional information alongside your recipe?
Serving size calculations – do you want users to be able to easily choose different serving sizes and adjust the recipe accordingly?
Video support – are your recipes just text and images or will you be including videos, too?
Ingredient grouping – do you want to group ingredients together so that it's easier for people to create their grocery lists?
Beyond that, here are a few other important areas to consider when choosing the best recipe plugin for your WordPress site:
Schema markup – you want a plugin that adds schema markup/structured data so that you can get those eye-catching recipe rich snippets in Google's search results. You should also consider other metadata details like compatibility with Pinterest Rich Pins.
Design – it's important to consider how a plugin will blend with your current design. You probably don't want to disturb an already well-designed theme with a clashing style. Therefore, formatting control can be a valuable feature.
Guest recipe submissions – you might want to grant other users access to your blog. Accepting guest submissions can be a simple way to boost user engagement. It can also cut down on your publishing workload. You might therefore want to ensure that your authors can use the recipe plugin without any difficulties.
User ratings – do you want your visitors to be able to rate your recipes? This can be another great way to add engagement.
Finally, the best recipe plugin WordPress can offer you should also be beneficial for your site's visitors. Navigation features and social media posting options can streamline the user experience.
The best recipe plugins for WordPress in 2022
We've done the research and picked out our five favorite WordPress recipe plugins. Any of these tools can help you share your culinary knowledge with the world.
Popularity isn't always a sign of quality, but it's certainly a positive indicator when it comes to WP Recipe Maker. This tool was designed with search engine optimization (SEO) in mind and offers advanced technical features.
However, you don't have to be a tech whiz to use WP Recipe Maker to its fullest potential. Some easy-to-use features that earn this plugin a place on our list include:
The ability to seamlessly add a recipe video to any item
A fallback recipe that will display on the page if the plugin is disabled
The option for users to print the recipe on an individual page, where you can also place website ads or credits
⚙️ Features:
Adjustable servings
User ratings
Nutrition data
Guest recipe submissions
💵 Pricing: Free.
However, you might be looking for more features or designs. If so, premium plans start at $49 per year and scale up in functionality to $149.
If you're looking for a recipe plugin that's powerful yet simple to use, look no further than Zip Recipes. This plugin gives you a visual editor to create your own recipe template – no technical knowledge needed.
⚙️ Features:
Robust support to help you every step of the way
A back-end editor that closely reflects the front-end results to take away the guesswork
Rich snippets that show off your content with flair in search engines
As you might have guessed, this is an impressive pick if you're not into technology. You can create elegant and professional pages for your recipes without having to write a single line of code.
If you upgrade to the premium version, you'll also get advanced features like the following:
Automatic nutrition information generation
Automatic serving adjustment
Dedicated recipe search features
💵 Pricing: Free.
If you want features like automatically-generated nutrition information, you can opt for a premium plan. Prices start at $39 a year for these options.
Some WordPress users opt for a specialized solution when picking up a recipe plugin. Nevertheless, a multi tool can be just as impressive. Create by Mediavine can help you design any 'card' style of content. However, it's particularly well suited for recipes. This is because it comes with food-specific features built in.
⚙️ Features:
A simple system for importing critical data from other recipe plugins
A design that will mimic your site's style to blend in easily
Speed optimization to help make sure your site isn't slowed down
The flexible nature of Create by Mediavine makes it an ideal choice if you have a variety of card-related needs. It can also be a very efficient and speedy tool for your recipe site.
💵 Pricing: Free.
Food websites often thrive on stellar pictures, with elegant styling to match. If design is your priority, the best recipe plugin WordPress can offer you may be Delicious Recipes.
Delicious Recipes provides professional formatting in nearly every element. Furthermore, you don't have to worry about fading into the crowd – the variety of options available with this plugin can help you tailor your recipe cards to your site's unique style.
⚙️ Features:
Optimized themes to make getting started with SEO simple
Nine different Gutenberg blocks to help you operate the tool seamlessly within the Block Editor
The freedom to engage users with a dynamic star rating system
Nutrition facts
Adjustable serving sizes
Pinterest Rich Pins support
We highly recommend using this plugin if you run a design-forward site. It also comes with several user-oriented features, which makes it a top choice for community-based sites.
💵 Pricing: Free.
Sometimes, brilliant ideas come in pairs. The experts behind the food-forward theme Foodica saw an opportunity to create a recipe plugin that would work with it in harmony. Their work has resulted in the impressive Recipe Card Blocks tool.
Recipe Card Blocks may be optimized for Foodica, but that doesn't mean you can't use it with your current theme.
⚙️ Features:
Video integration, to help you provide visual, step-by-step cooking tutorials
The ability to add bulk ingredients and instructions
Nutrition facts
If you upgrade to the premium version, you can also access new features like the following:
Star ratings, including letting people leave a comment with their rating
Adjustable serving sizes to appeal to readers who need to feed a smaller or larger crowd
Social media integrations
💵 Pricing: Free.
If you're interested in professional options, you can obtain the premium plan starting at €69. This is roughly the equivalent of $82.
Get started with the best recipe plugin for WordPress
Food comes in all different shapes and sizes. Your choices for a recipe plugin are no different. Fortunately, you can help yourself make the right selection by understanding how the best options differ.
While all of the options on this list are powerful, we're partial to one in particular: Delicious Recipes. This plugin is flexible and easy to use for a variety of skill levels. If you're looking for the best recipe plugin WordPress can provide, Delicious Recipes is a smart start.
Or, if you want the most advanced features, give WP Recipe Maker a look. While you'll need to pay for the premium version to unlock all of the features, it offers a ton of flexibility.
If you're ready to get started, you can check out our guides on how to create a food blog and how to add recipes to WordPress.
Do you have questions about any of these recipe plugins? Let us know in the comments section below!
Free guide
5 Essential Tips to Speed Up
Your WordPress Site
Reduce your loading time by even 50-80%
just by following simple tips.