Looking for the best WordPress CDN service to speed up your WordPress site?
A CDN, short for content delivery network, helps you speed up your WordPress site by serving your static content from a network of edge servers around the world. By shortening the distance between your site's physical server and each visitor's location, your CDN speeds up load times and also reduces the load on your server.
In this post, we've collected the five best CDN services for WordPress sites, including both WordPress-specific and generic services. Let's dig in…
What is a content delivery network?
A content delivery network is basically a multitude of servers distributed around the globe. These reduce the physical distance between the origin infrastructure and the server end. These CDNs handle vast amounts of traffic, so the technical part is effortless. CDN servers have different geolocations making it perfect for multilingual websites, or sites with traffic surges.
Now webmasters often confuse a CDN with caching. Caching, often implemented with a WordPress caching plugin, is the process of storing static content in a location to serve future requests in no time. It is one of the mechanisms that a CDN utilizes, besides compression, prefetching embedded links, etc, to reduce the load on your server and speed up page load times.
Best WordPress CDN service: 5 great options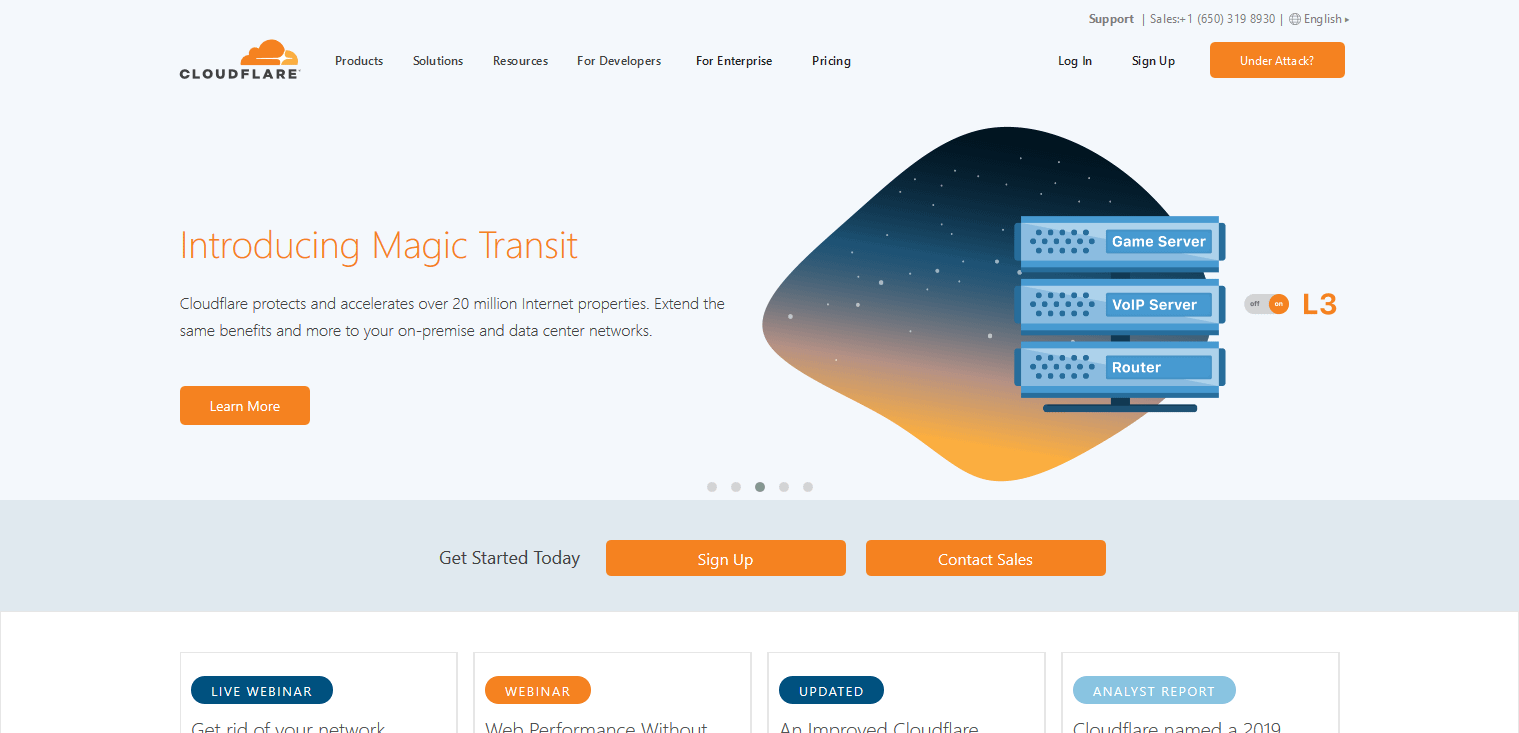 Cloudflare is a great CDN with globally distributed servers for optimizing site performance. It's actually a reverse proxy, which means that Cloudflare is responsible for directing traffic to your site and you'll need to change your domain's nameservers to point towards Cloudflare.
In addition to serving up your content via its CDN, this also lets Cloudflare secure your traffic with SSL (get the green padlock) and filter out bot traffic to secure your site.
Other awesome features are handy like web application firewall, custom SSL, 100% uptime and image optimization. However, you need to go premium to get these perks.
Pricing:
Free – CDN service, along with shared SSL and basic security.
Pro – $20 per month – web application firewall (WAF), image and mobile optimization, HTTP/2 prioritizatioon.
Business – $200 per month – Custom WAF rules and SSL certificates, 100% uptime guarantee, plus more.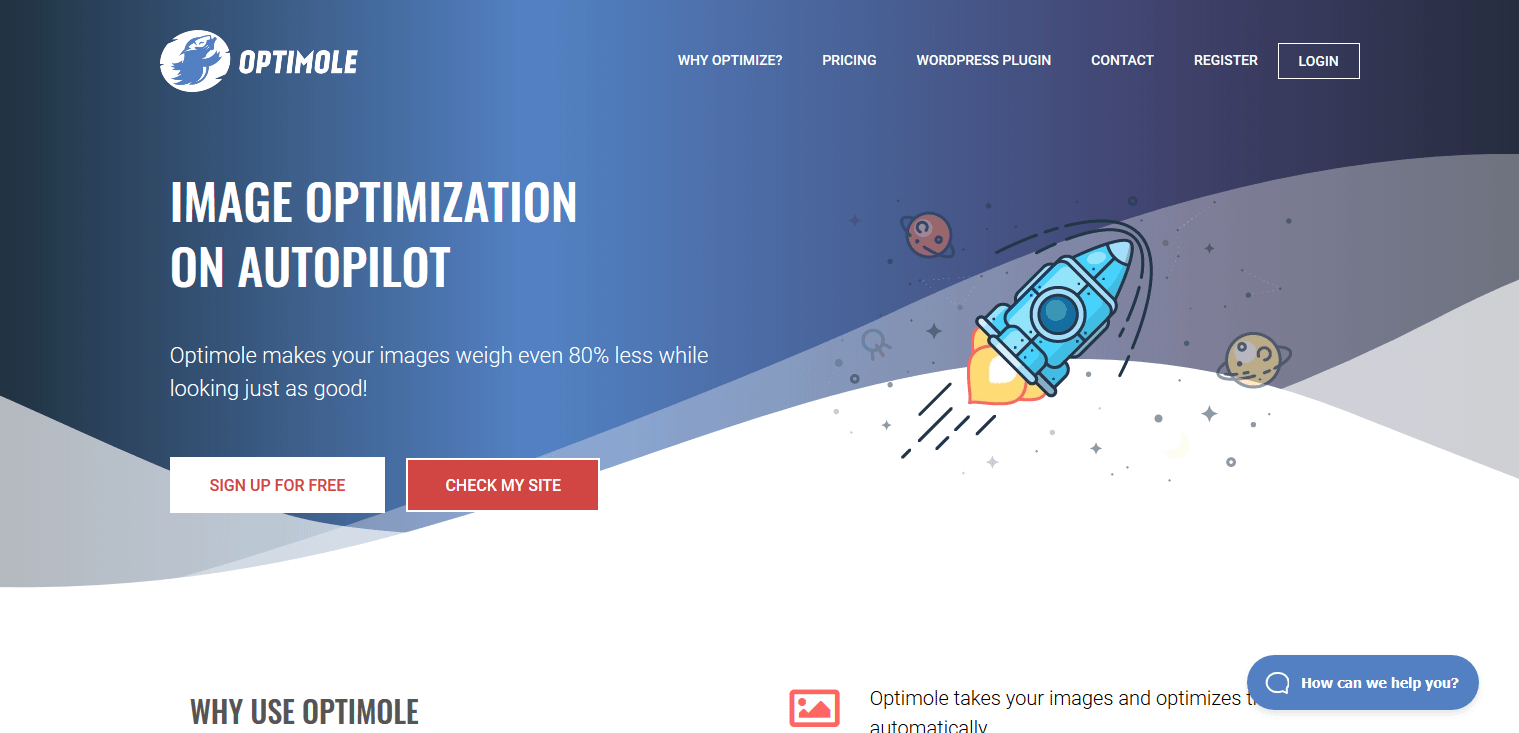 Optimole is a dedicated WordPress CDN and image optimization service. That is, it focuses exclusively on serving your images via its built-in CDN (powered by Amazon CloudFront). Because images comprise about half the file size of the average web page, they're one of the most important elements to serve via a CDN.
In addition to serving content via its CDN, Optimole also allows you to select the level of compression and still preserve the quality of your images. Optimole's advanced features like auto-optimization and lazy load improve your site's speed.
Optimole also detects a visitor's screen size to dynamically serve the best image quality. Optimole offers cloud storage, so there's no image load on your server.
Pricing:
Free – good for ~5,000 monthly visits and 40 locations via Amazon CloudFront.
Personal – $9 per month – good for ~25,000 monthly visits and 180+ CloudFront locations.
Business – $29 per month – good for ~100,000 monthly visits and 180+ CloudFront locations.
3. StackPath (formerly MaxCDN)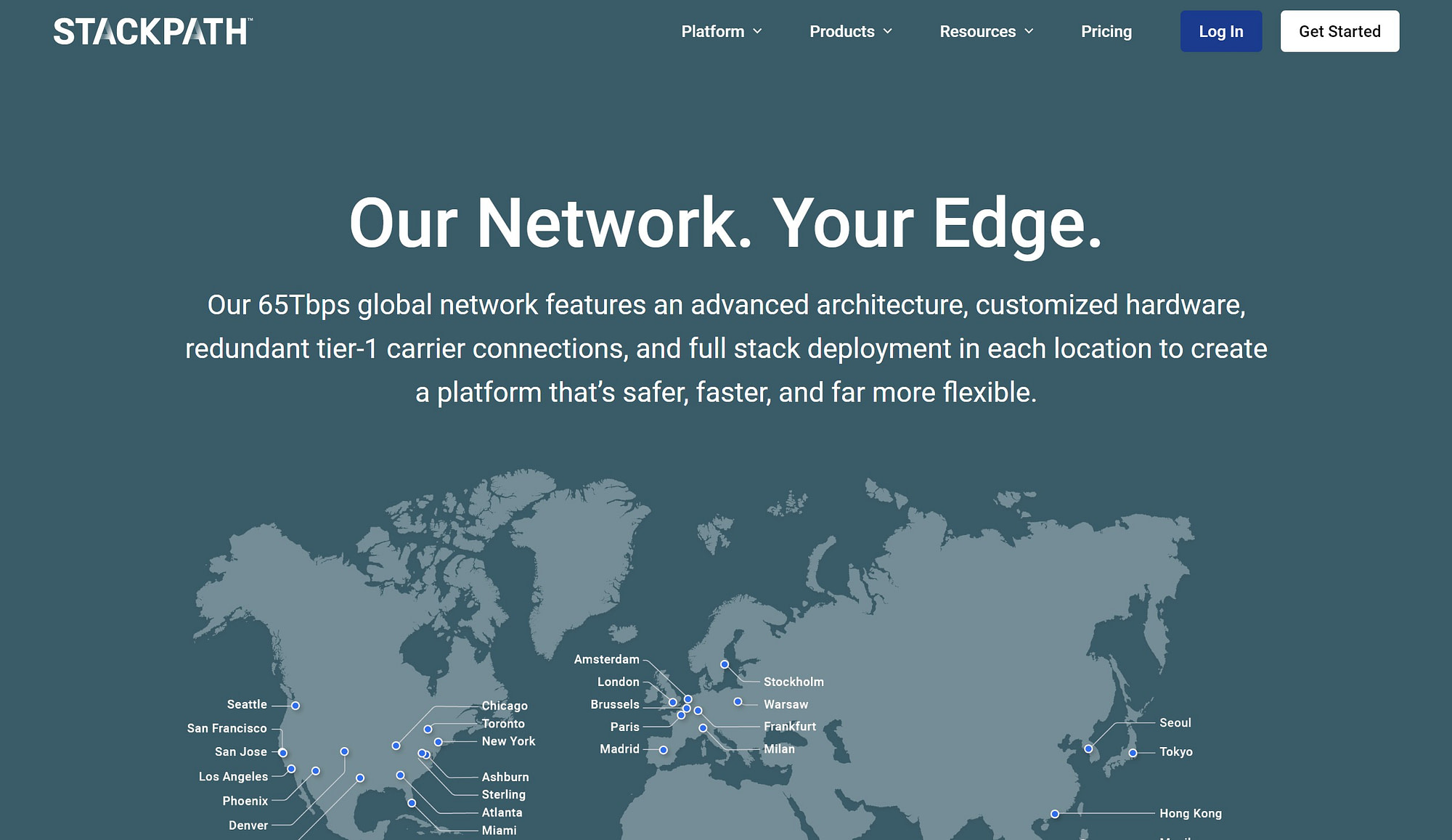 Formerly known as MaxCDN, StackPath is another WordPress CDN service that will improve the user experience of your visitors. StackPath has 45+ servers located in various countries around the globe.
Their network centers are loaded with fast SSD drives for boosting caching and purging capacity. Yet StackPath has fewer world wide data centers as compared to Cloudflare or Akamai. Also, you'd need to spend extra cost for Asian locations.
A free SSL certificate is provided along with CDN. And you can add unlimited sites to the StackPath dashboard. They have global PoPs and network layer DDoS protection.
Pricing:
The StackPath CDN service starts at $10 per month for up to 1 TB of bandwidth across unlimited sites. Beyond that, you'll pay $0.04 per GB for up to 100 TB per month, with lower prices for high volume.
You can also add additional services, like the web application firewall (WAF) and premium DNS starting at $10 per month each.
Jetpack Site Accelerator is a free feature in the Jetpack plugin that lets you serve images and other static files via WordPress.com's network of global servers.
You can boost the load time for both the images and as well as static files. There is no limit for the number of images you can optimize. Nevertheless, Site accelerator has limitations when it comes to cache invalidation and purging the cache.
Of course, Jetpack is a lot more than just a CDN, so you'll want to weigh whether or not you want to use all the other features in Jetpack.
Pricing:
Jetpack Site Accelerator is a free feature, though Jetpack offers premium plans for other features.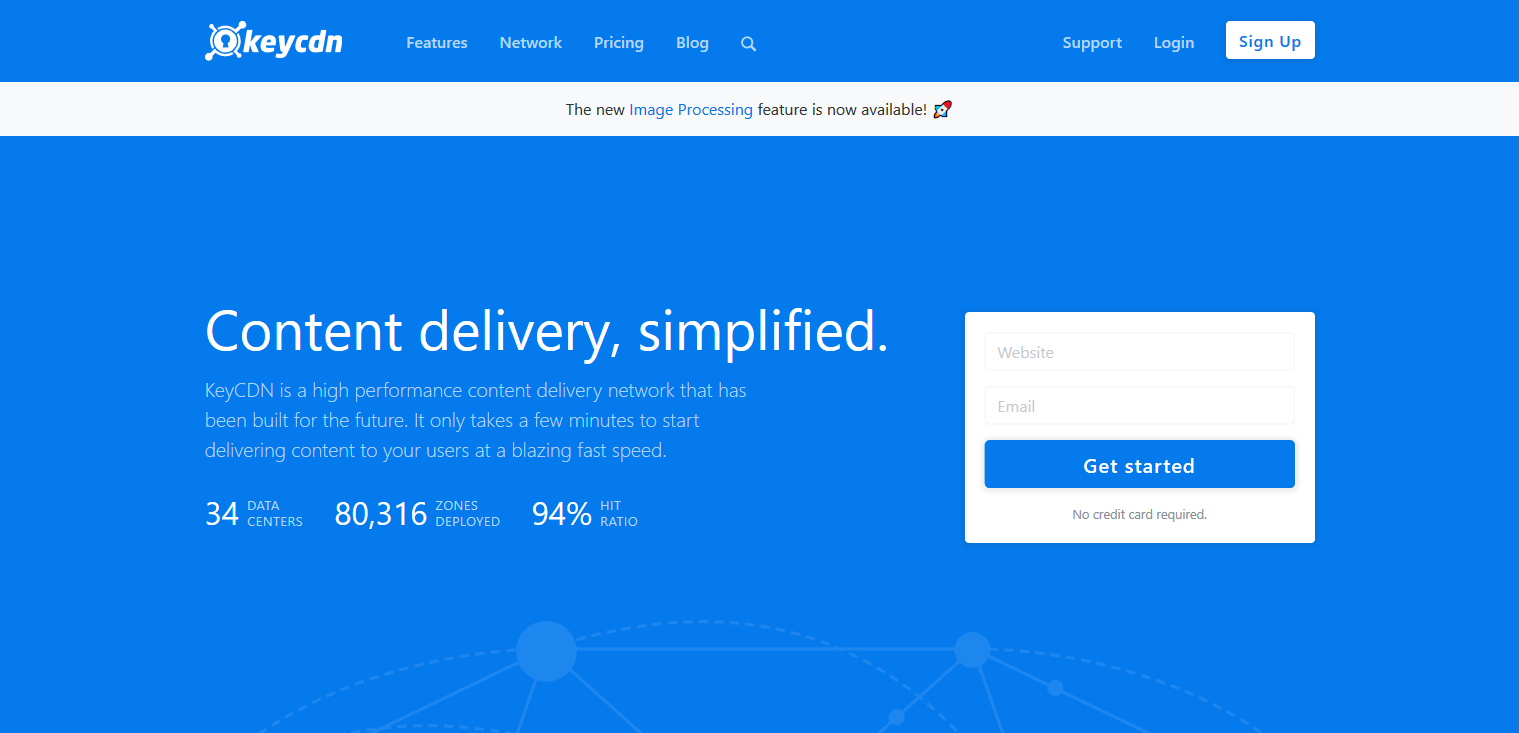 KeyCDN is an affordable premium content delivery network that might just be the best CDN service for those on a budget. You can easily integrate it into WordPress with its own CDN Enabler plugin, and KeyCDN can help serve up your images, JavaScript, and other static files.
With over 34 edge PoPs around the globe and 100% SSD coverage; you can expect the best optimization. KeyCDN service reduces latency, performs image optimization and safeguards your site from DDoS attacks.
Pricing:
With KeyCDN, you only pay for what you use – there are no set monthly plans (though there is a minimum charge of $4 per month). The prices depend on the location of your visitors and your volume. Here are the prices for the first 10 TB of usage per month:
North America + Europe – $0.04/GB
Asia + Oceania – $0.10/GB
South Africa + South America – $0.14/GB
Prices go down for higher volume.
Which is the best WordPress CDN service for your site?
You only need one CDN service, so here are some tips to help you choose the best CDN service for your needs:
Do you have any questions about how to choose the best CDN service for your site? Ask away in the comments!
Free guide
5 Essential Tips to Speed Up
Your WordPress Site
Reduce your loading time by even 50-80%
just by following simple tips.