Are you searching for the best WooCommerce dropshipping plugins?
In this post, we've collected five great options to help you create a dropshipping store with WooCommerce. Some of these plugins help you connect to the dropshipping utopia that is AliExpress, while others help you work with independent suppliers or other product sources.
Let's dig in…
Five of the best WooCommerce dropshipping plugins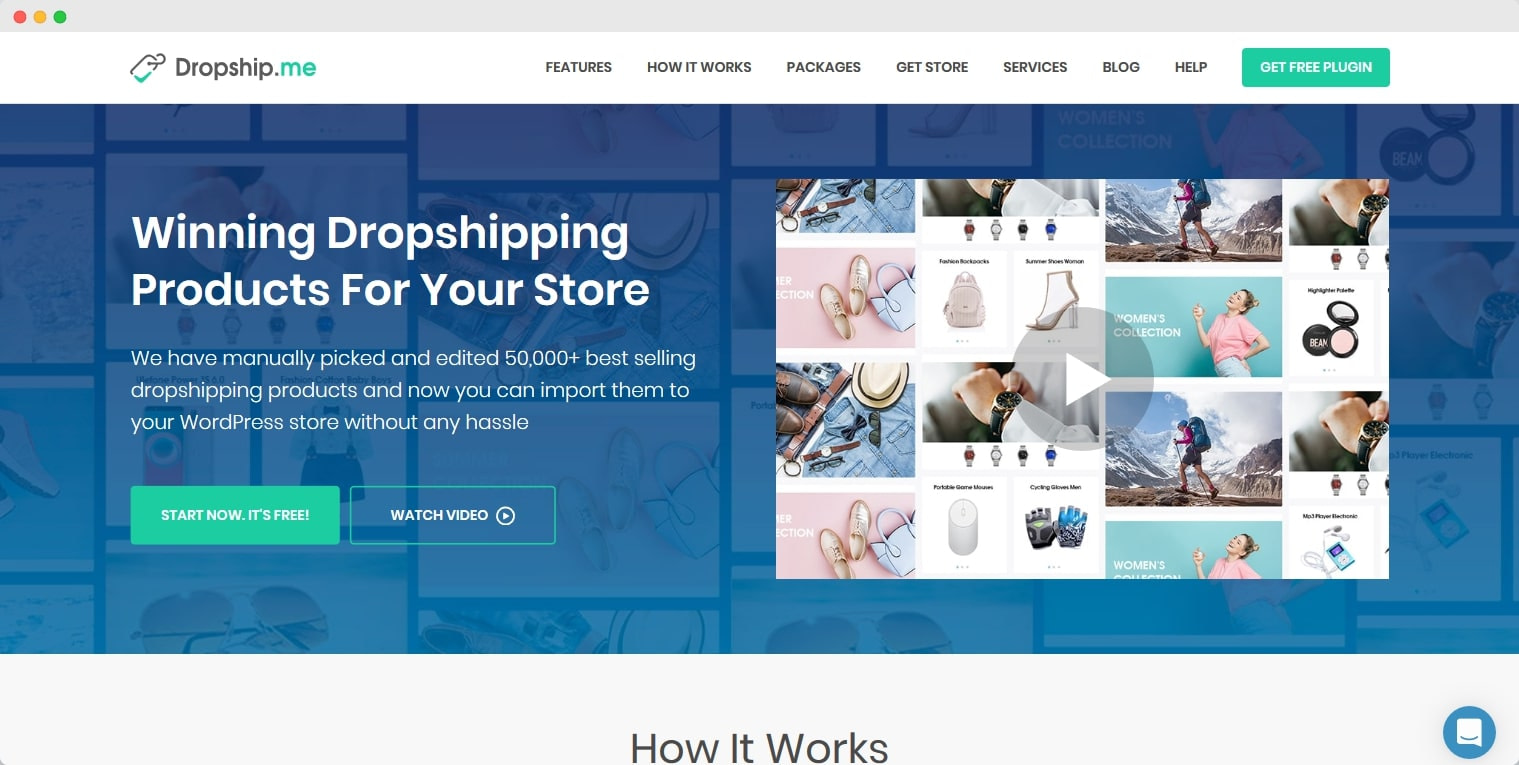 DropshipMe is a freemium WooCommerce dropshipping plugin that offers thousands of best selling products from AliExpress. The fact they have handpicked the products in almost every category makes it ideal for creating a scalable dropshipping store.
Top features
50,000+ handpicked products from AliExpress
Recommended pricing markup
Quick products search
Easy to use
Professionally edited product titles
One-click import for all products
Real customer reviews
Lifelong customer support
Is it easy to use?
DropshipMe has a beginner based interface. Once you install the plugin, you will see a product list with an import button on each one. One-click import makes it easy to set up your dropship store.
Price
You can use DropshipMe free of charge for up to 50 products. There is a fee after that. Four plans are available for a one-time charge:
50 product imports – $0
110 product imports – $29
700 product imports – $119
1500 product imports – $199
DropshipMe only helps you import curated products from AliExpress. It doesn't sync your store with AliExpress in real-time. If you want to do that, you can pair it with the AliDropship plugin from the same developer that makes an appearance at #4 on our list.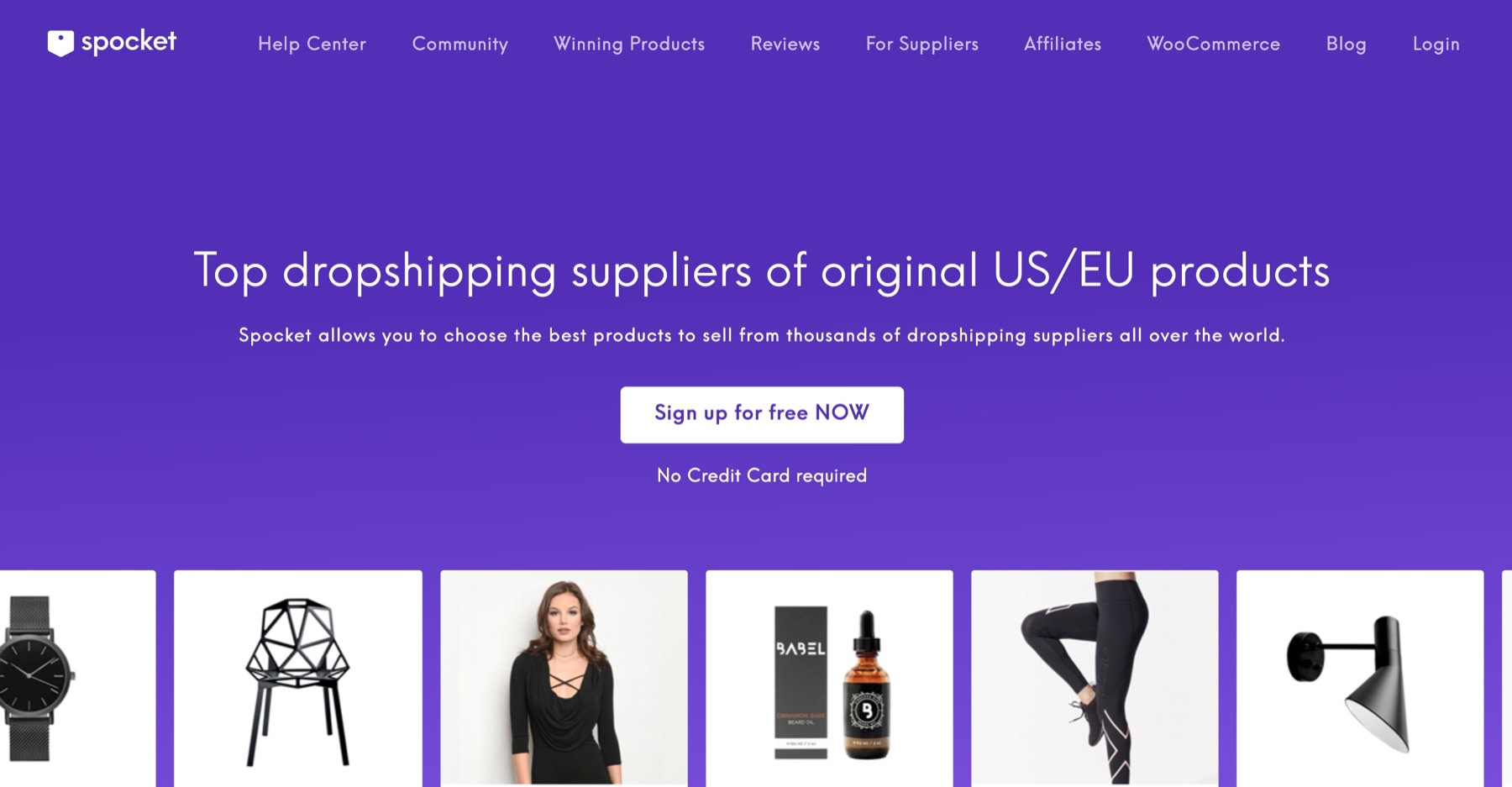 Spocket helps you source products from suppliers in the US and EU. You can import a product in any one of the following categories:
Fashion and Clothing
Electronics and Tech
Home and Garden
Automotive
Toys
Gaming
Computing
Plus, you will get a 30% to 60% discount to make your dropshipping store more profitable.
Top features
Discounted import products
Unlimited orders
One-click order fulfillment
Shipment tracking
Markup automation
Fully-WooCommerce (and Shopify) compatible
Real-time inventory updates
Global pricing rules
Flat rate shipping
Branded invoicing
Premium chat support
Is it easy to use?
The plugin is relatively simple to use. You can search for products using assorted filters, including categories, price, location, and premium products.
Price
Spocket offers a 14-day free trial. After that, they have four plans depending on the features you want and the number of products you plan to import:
Starter – $12 per month
Pro – $49 per month
Empire – $99 per month
Unicorn – $299 per month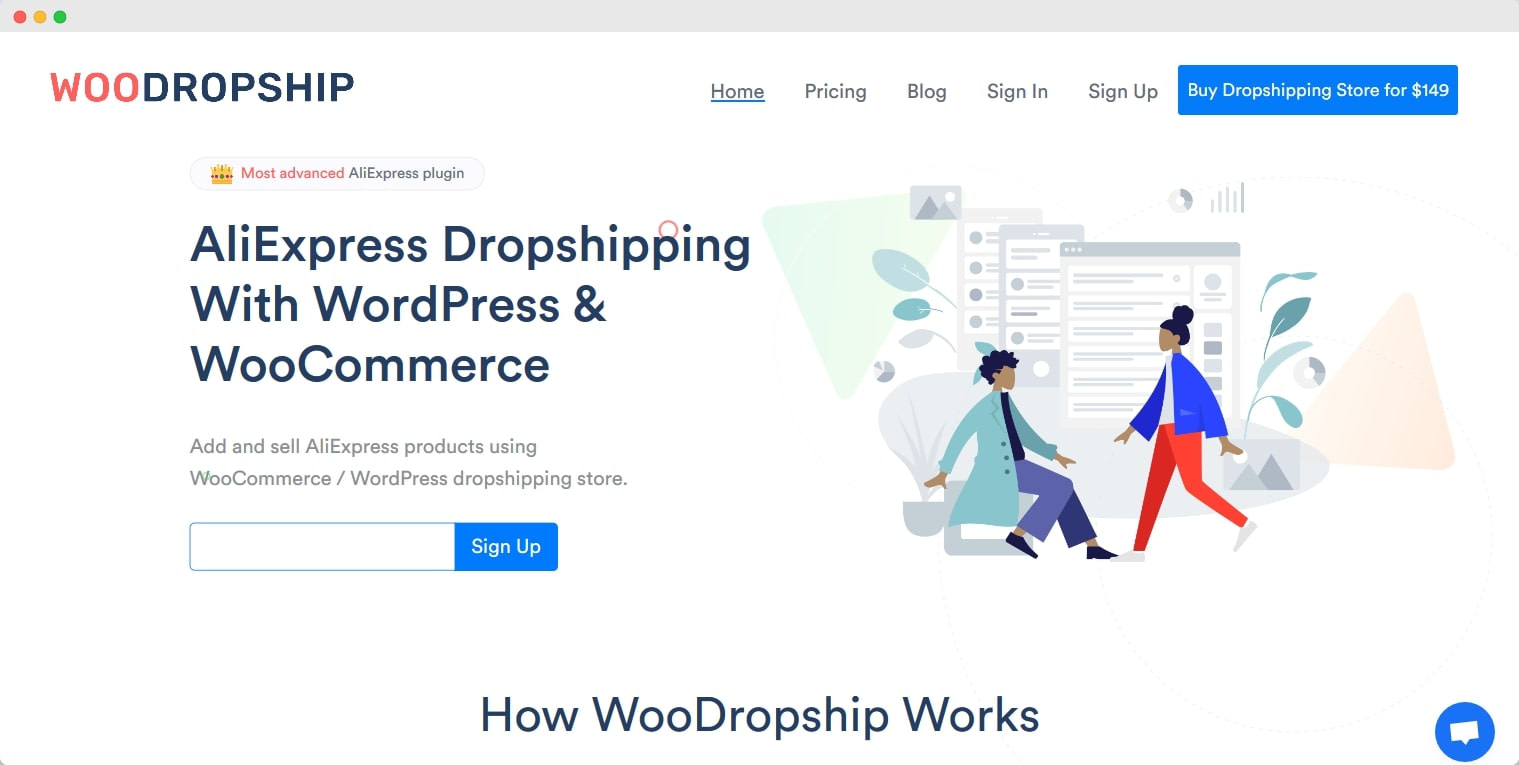 WooDropship is a premium WooCommerce dropshipping plugin. It helps you easily import products from suppliers on AliExpress and then quickly fulfill your orders.
Top features
Import products from AliExpress using a Chrome extension
Easy product management
Novice oriented dashboard
Sales reporting
Regular inventory updates
Unlimited product variant
Daily products sync
Automated order fulfillment
Thousands of product variants
Customizable pricing rules
Is it easy to use?
My experience with this WooCommerce plugin was okay. The user dashboard could have been better. But if you have used an online tool before, you will get around it quickly.
Price
WooDropship offers a 7-day free trial. After that, there are two pricing plans:
Monthly plan – $20 per month for 5,000 product variants and 100 orders per month
Lifetime plan – $97 one-time for unlimited variants and orders
Obviously, the lifetime plan makes the most sense if you're going to be in business for more than a couple of months.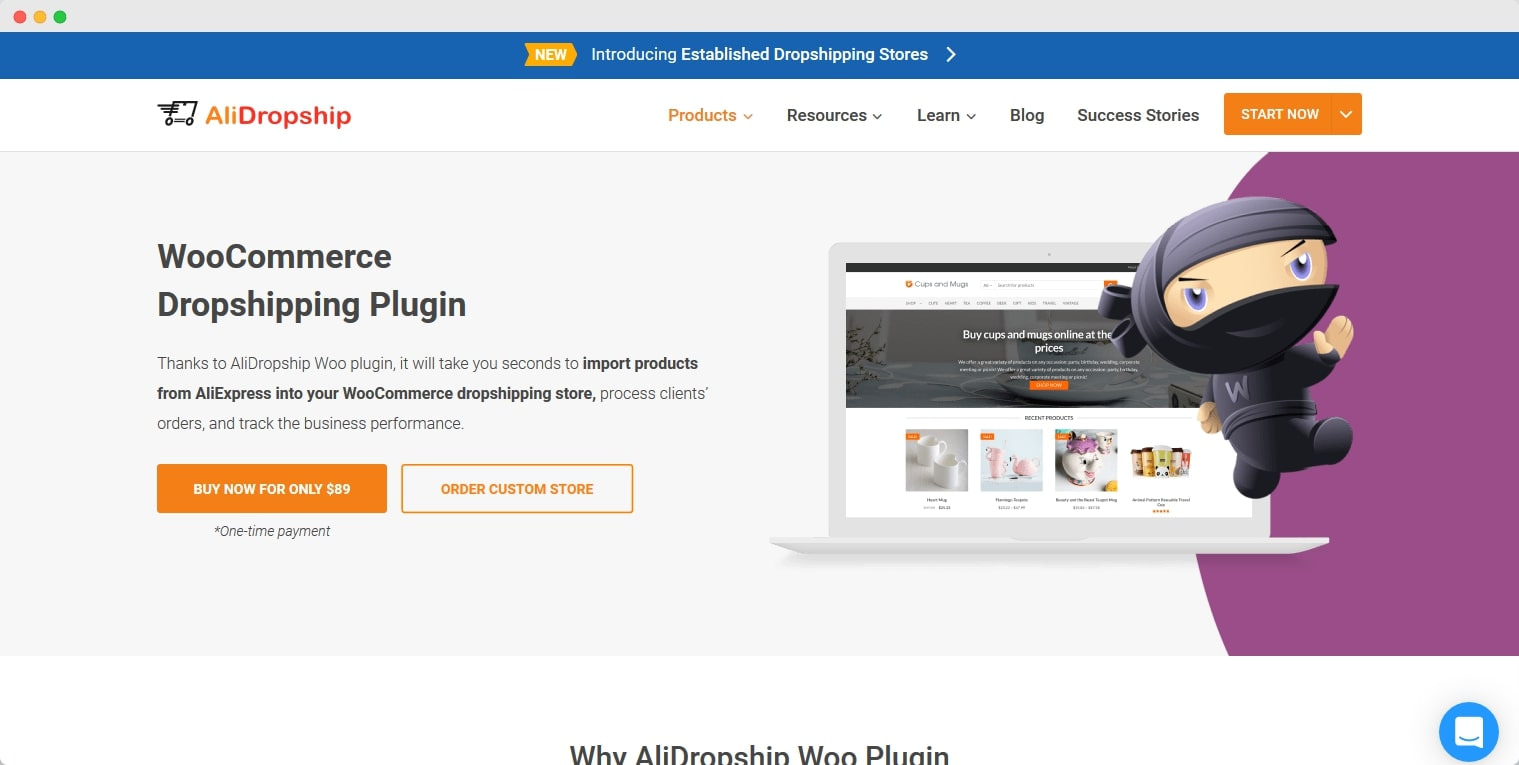 AliDropship is another WooCommerce dropshipping plugin that helps you easily import products from AliExpress and then fulfill those orders. You can either use it with WooCommerce or as a standalone WordPress eCommerce store.
Top features
WooCommerce compatible
ePacket shipping filter
Pricing automation
Customizable free themes
Single click product import via a Chrome extension
50 free imports from the same curated collection as DropshipMe (unlimited imports of non-curated products)
Automated order tracking
Image editor
Unlimited products
Live statistics
Inventory management
Functional addons
Is it easy to use?
You can easily import products from AliExpress using the Chrome extension and then manage them like regular WooCommerce products. The order fulfillment process on AliExpress is also quite simple – AliDropship automatically fills in all the details, you just need to click the button to pay.
Price
AliDropship plugin will give you access to a standard plugin and the AliDropship plugin so you can create your site with or without WooCommerce. You can get it for a one-time fee of $89.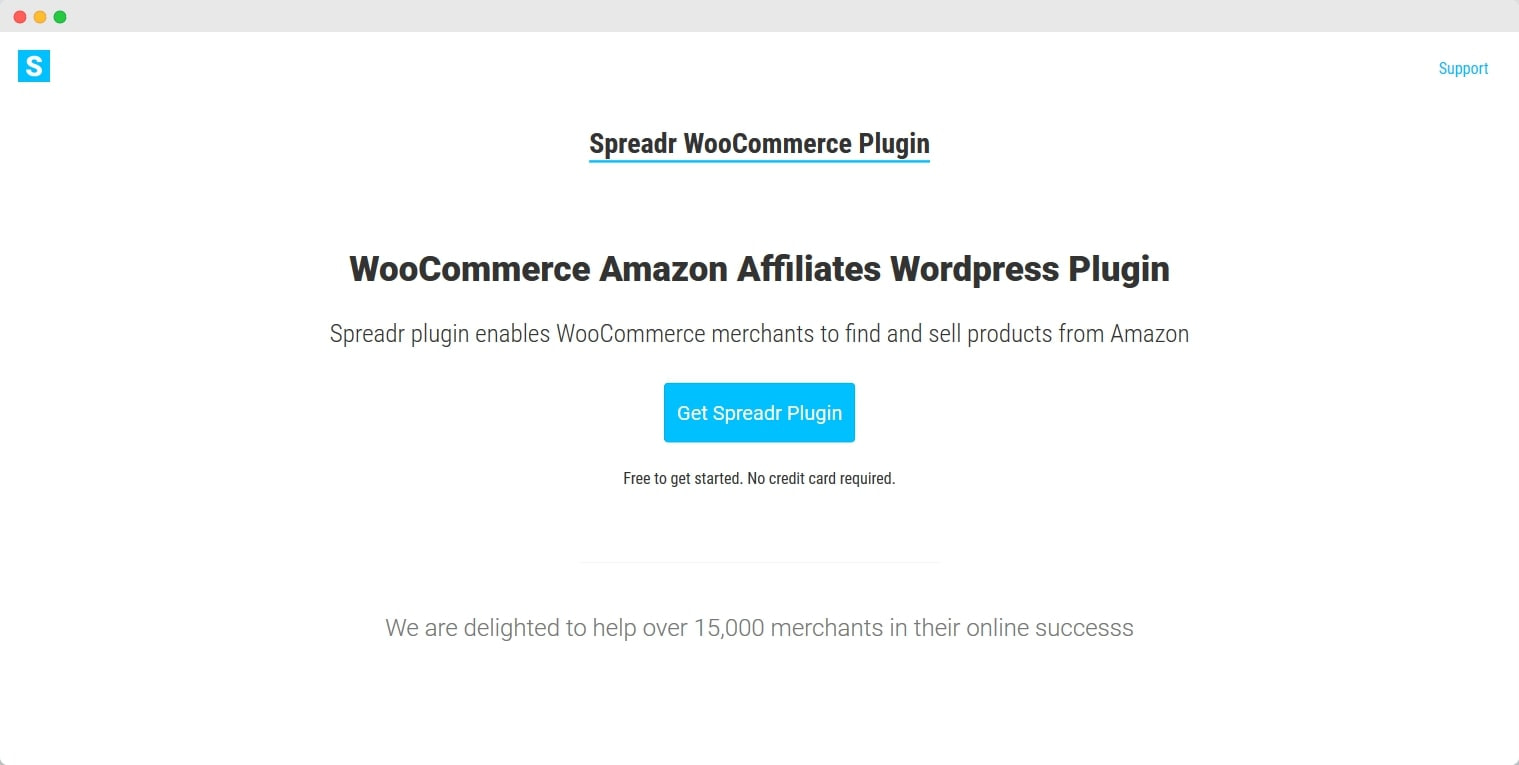 Unlike most options I tested, Spreadr helps create a dropshipping store using Amazon.
To make money and fulfill products, you have two options:
You can sign up for Amazon Associates and earn the standard affiliate commission by sending people to Amazon to make their purchases.
You can take orders directly and then process the order on Amazon yourself like a true dropshipping arrangement. It's a little more work, but this method gives you full control over your margins.
Top features
Useful import tool
Curated products showcase
Customizable product info
Locally stored product data
Raw affiliate links
Auto-sync product details
Bulk products import
Pricing rules
Amazon customer reviews
Geo-localization
Analytics
Is it easy to use?
Once you set up Spreadr, you can easily import products to WooComerce by entering the Amazon product page URL. After importing, all of the products are stored in your WordPress site's database, just as if you'd manually created them.
Price
Spreadr offers five pricing plans depending on the number of automatically syncing products you want:
Basic – $6 per month
Pro – $12 per month
Gold – $20 per month
Super – $35 per month
Jumbo – $60 per month
You can also try it out with a 7-day free trial – no credit card required.
Final words on WooCommerce dropshipping plugins
The good thing about all the WooCommerce dropshipping plugins I tested is that you don't need deep pockets. All of these WooCommerce plugins are good for starting your online dropship store without a hassle.
Here are my favorite things about each of the plugins:
DropshipMe – Source curated dropshipping products from AliExpress.
Spocket – Source products from independent suppliers in the US and EU.
WooDropship – Multiple pricing structures to meet your product fulfillment needs and import tons of AliExpress products.
AliDropship – Swiss army knife for creating an AliExpress dropship store with or without WooCommerce.
Spreadr – Use it to create an Amazon dropshipping store.
For a more detailed look at what you should expect to pay for a WooCommerce store and how to create your basic store, check out these three posts:
Additionally, while there are many great dropshipping plugins, WooCommerce is not the only way to start your store. You can always use other eCommerce platforms like Shopify with the Oberlo service, especially if you don't have a tight budget. Here's how to set up Shopify.
Do you have any questions about setting up a WooCommerce dropshipping store? Ask away in the comments!
Free guide
5 Essential Tips to Speed Up
Your WordPress Site
Reduce your loading time by even 50-80%
just by following simple tips.