A premium domain name can serve as a powerful online marketing and branding tool for your business. However, to increase your chances of finding a quality web address, it's important to know where to look.
Premium domains are typically concise, easy-to-remember URLs that can give you a leg up in terms of branding. While they aren't always the cheapest domains out there, they can help you establish a memorable brand identity and even lead to better search engine rankings.
In this post, we'll take a look at five of the best places to find a premium domain name for sale.
For each, we'll explain the types of domains offered as well as how the acquisition process works. Let's get started!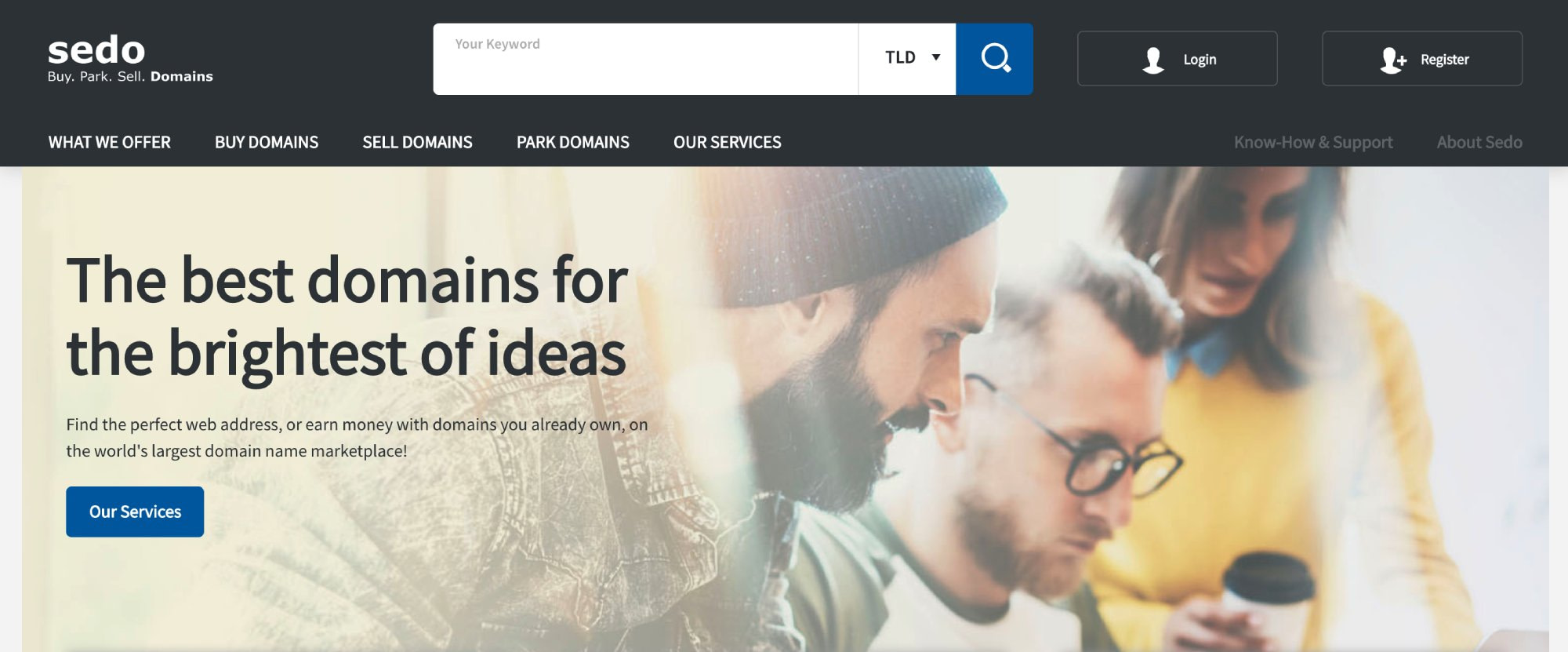 Sedo is one of the largest domain marketplaces on the web. It enables owners to list their domains – including premium ones – for sale. Although some of the domain names you'll find on this website have been previously used, many of them have not.
One of the benefits of using Sedo is that it lets you conduct domain name research and generate ideas based on specific keywords you're looking to target. You can also filter your search based on whether you're looking strictly for a premium domain, or for both a domain and a website.
Sedo offers four main types of domain listings:
Buy now
Negotiable
Marketplace auctions
Expiring domain auctions
After you conduct your domain search, you can compare offers, including statistics and information about the sellers. If you find a web address you're interested in purchasing, Sedo's team takes care of the rest.
Sedo also provides broker services if you'd like a professional to negotiate on your behalf for a premium domain. If you use this service, the domain registration transfer is free.

Flippa is another popular domain name marketplace that enables users to sell and purchase domains. However, it also lets you sell or purchase entire online businesses, including websites, apps, and content.
Typically, premium domain names on Flippa are either sold via auction or through direct sales. The auction-based system lets you 'watch' domain names you're interested in and 'follow' auctions so you can stay on top of the bidding.
If you want to purchase a premium domain name for sale through an auction, you can place a bid on it. If and when your offer is accepted, you'll follow Flippa's payment guidelines to complete the purchase.
When searching for a premium domain, you can filter based on a variety of factors, including:
Considering Flippa is used for a lot more than simply buying and selling domains, the interface is not as clean and straightforward as others on this list. However, like Sedo, it also offers broker services to help ease the negotiation and buying processes.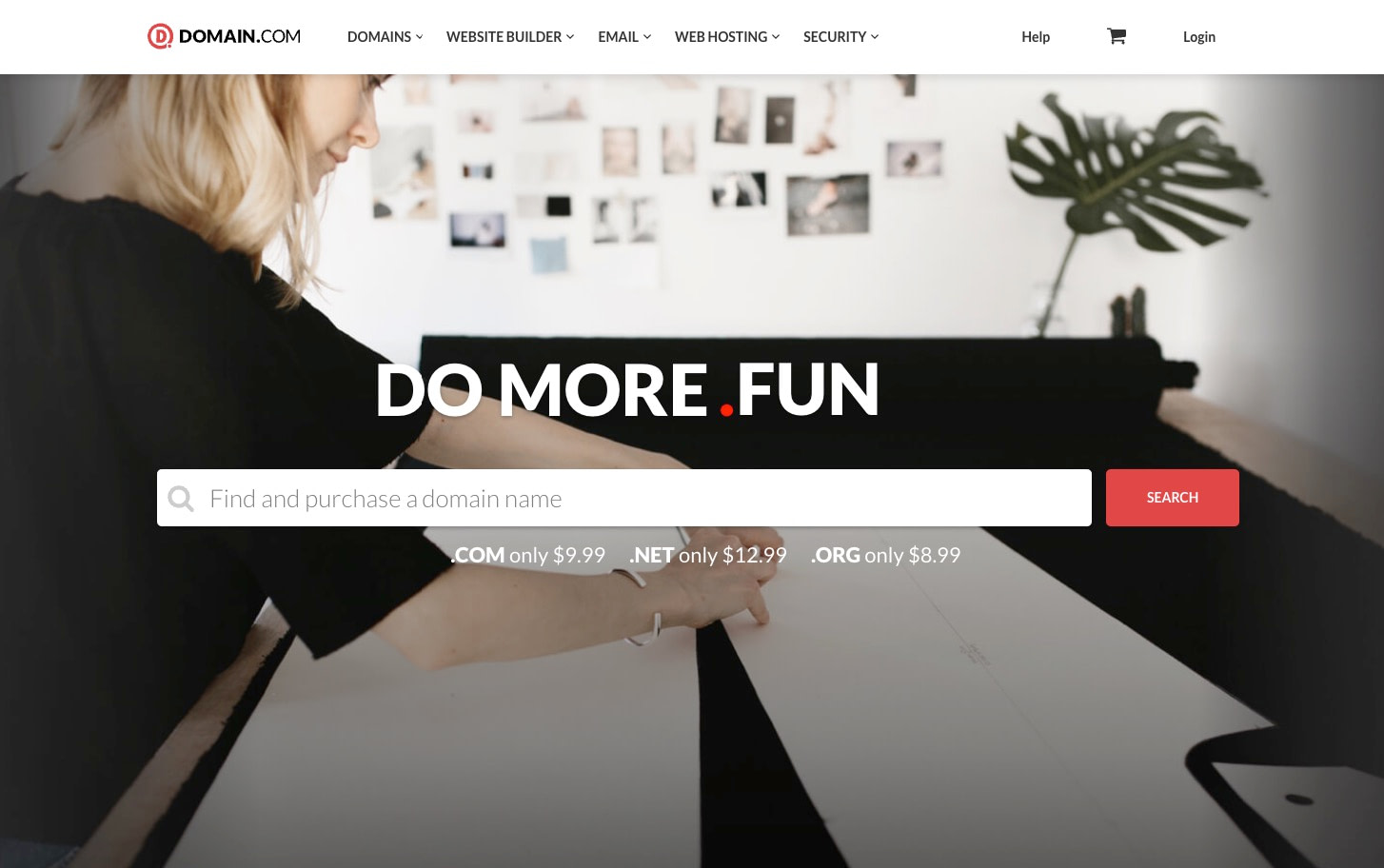 Domain.com is one of the most popular domain registrars. It boasts a user-friendly search tool that makes it easy to quickly find available addresses for sale.
Here, you'll find competitive pricing for TLDs as well as discount domains. As far as searching for premium domains specifically, this site makes doing so relatively effortless. From the 'Domains' dropdown, you'll find an option dedicated to premium domains.
Once you find a premium domain name you wish to purchase, Domain.com will provide you with the TLD and pricing options. If your choice is out of your price range, it will give you suggestions for other relevant domain names.
Another aspect of Domain.com is that it has a simple domain management section where you can point your domain to your hosting provider. It offers features to help you to begin the website building process as well.

NamePros, while perhaps not as well-known as other domain marketplaces listed in this post, is a solid place to look for a premium domain name for sale. However, it's not your standard registrar service.
Rather, NamePros is a forum where users within the online community focus not only on buying and selling domains, but also discuss and share news and information. It offers dedicated sections for buying and selling domains, as well as appraisals, requests, and more.
For example, it's a beneficial place to look if you're interested in finding a premium domain name for sale for investment purposes, or if you're looking for ideas for your domain name. It also features a marketplace area where you can see domains available for purchase via auction.
The domain acquisition process depends on which type of listing you're considering. You'll find options for:
Buy now
Auction
Bargains
Make an offer
You can also filter domains to buy by categories such as:
NamePros is a bit cluttered and not nearly as modern and user-friendly as the other sites on this list. However, it's worth checking out if you have a specific domain in mind.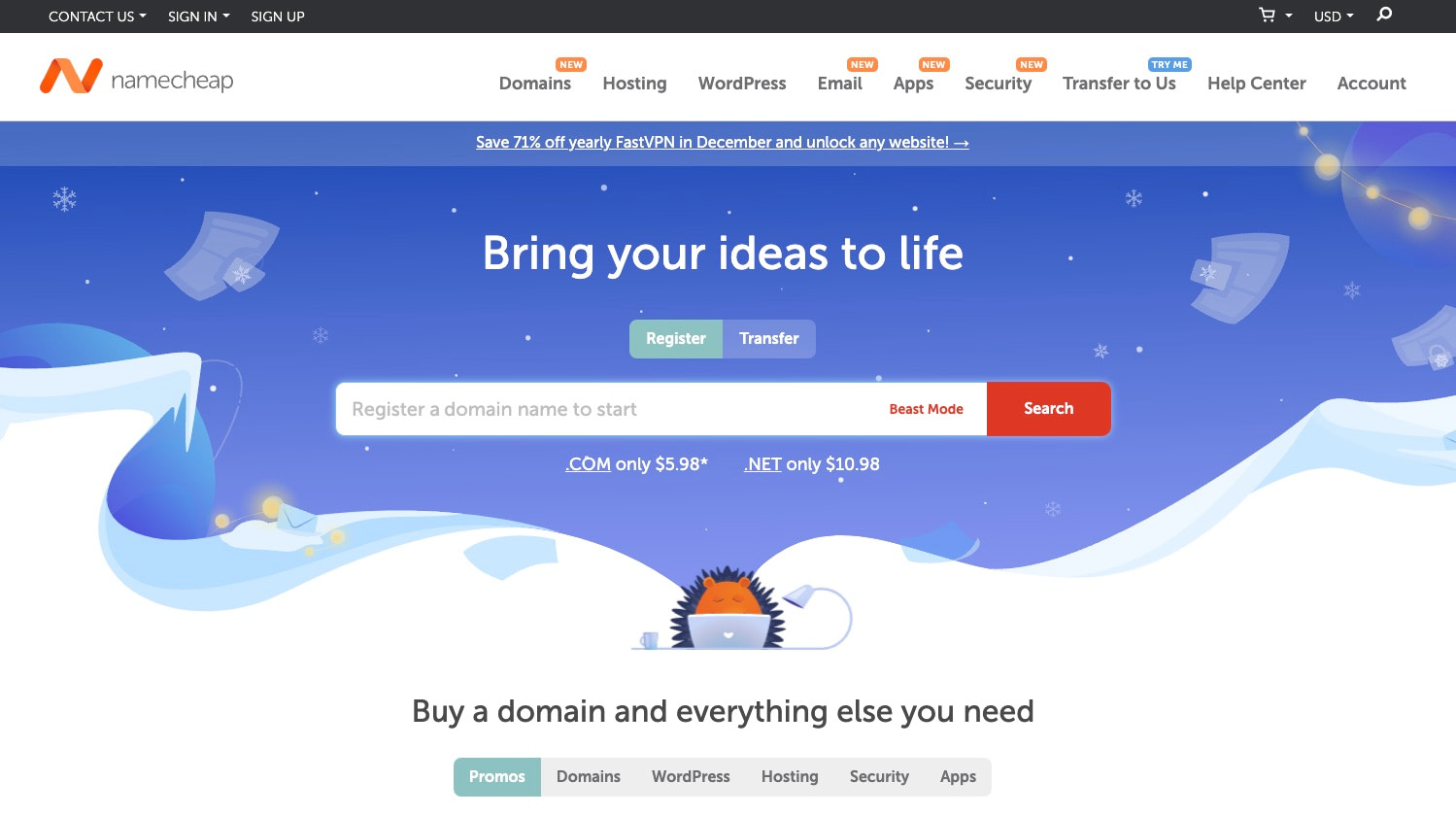 Namecheap is a popular, highly reputable domain registrar that delivers fair pricing and dependable support. The website is organized and easy to navigate, making searching and purchasing domains a breeze.
To find and purchase a premium domain name for sale on Namecheap, you can use its Domain Name Search tool. Namecheap labels premium domains with purple 'PREMIUM' tags.
One of the advantages of buying a premium domain name with Namecheap is that, unlike other registrars, you won't have to deal with an irritating number of upsells. It also has a domain management panel that is intuitive and easy-to-use.
Conclusion
A premium domain name can make a major difference in your business' branding and online marketing. To increase your chances of finding one that matches your specific needs, there are a handful of places you can look.
In this post, we discussed five marketplaces where you can find premium domain names for sale:
If you're not sure which domain is right for you, check out our tips for choosing a domain name. And once you have your domain name, you can follow our guide on how to make a website to get started.
Do you have any questions about where to find a premium domain name for sale? Let us know in the comments section below!
Free guide
5 Essential Tips to Speed Up
Your WordPress Site
Reduce your loading time by even 50-80%
just by following simple tips.
* This post contains affiliate links, which means that if you click on one of the product links and then purchase the product, we'll receive a commission. No worries though, you'll still pay the standard amount so there's no cost on your part.