It's hard to run an organization without a web presence. While there are many quality programs to help you set up your site, a business like a salon has unique needs. When it comes to choosing a salon website builder, you're probably wondering what your best options are.
Fortunately, you have a variety of quality site builders to consider within this niche. By familiarizing yourself with the leading services, you can choose the most effective solution for your specific needs.
In this article, we'll cover a few features you might want to look for in a salon-focused page builder. Then we'll go over four of the most powerful options on the market today, plus a bonus suggestion. Let's get started!
What to look for in a salon website builder
When it comes to website builders, there's no shortage of quality options. However, many of these focus on blogs or generic businesses. Salons often have more specific needs. As such, there are a few functions you might want to consider when choosing a site builder.
First, you may want to think about a website builder's booking options. Putting up your contact info is a good start, but a dedicated booking page can make getting customers in the door a lot easier.
Second, you'll also want to consider any potential solution's design capabilities. Since a salon helps to improve the looks of others, your business's reputation can be highly influenced by its own online appearance. A fashionable design reflects both taste and professionalism.
Finally, you'll also want a salon website builder that can showcase your unique brand. Some tools emphasize a simple process, but the result is a cookie-cutter website that looks the same as any competitor's site. That's why we recommend choosing an option that enables you to easily stand out from the crowd.
The best salon website builder for 2022 (top four options)
Now that you know what to look for, let's check out four of the most powerful options available. Any of these services would be a wise choice, but each offers some unique features and benefits.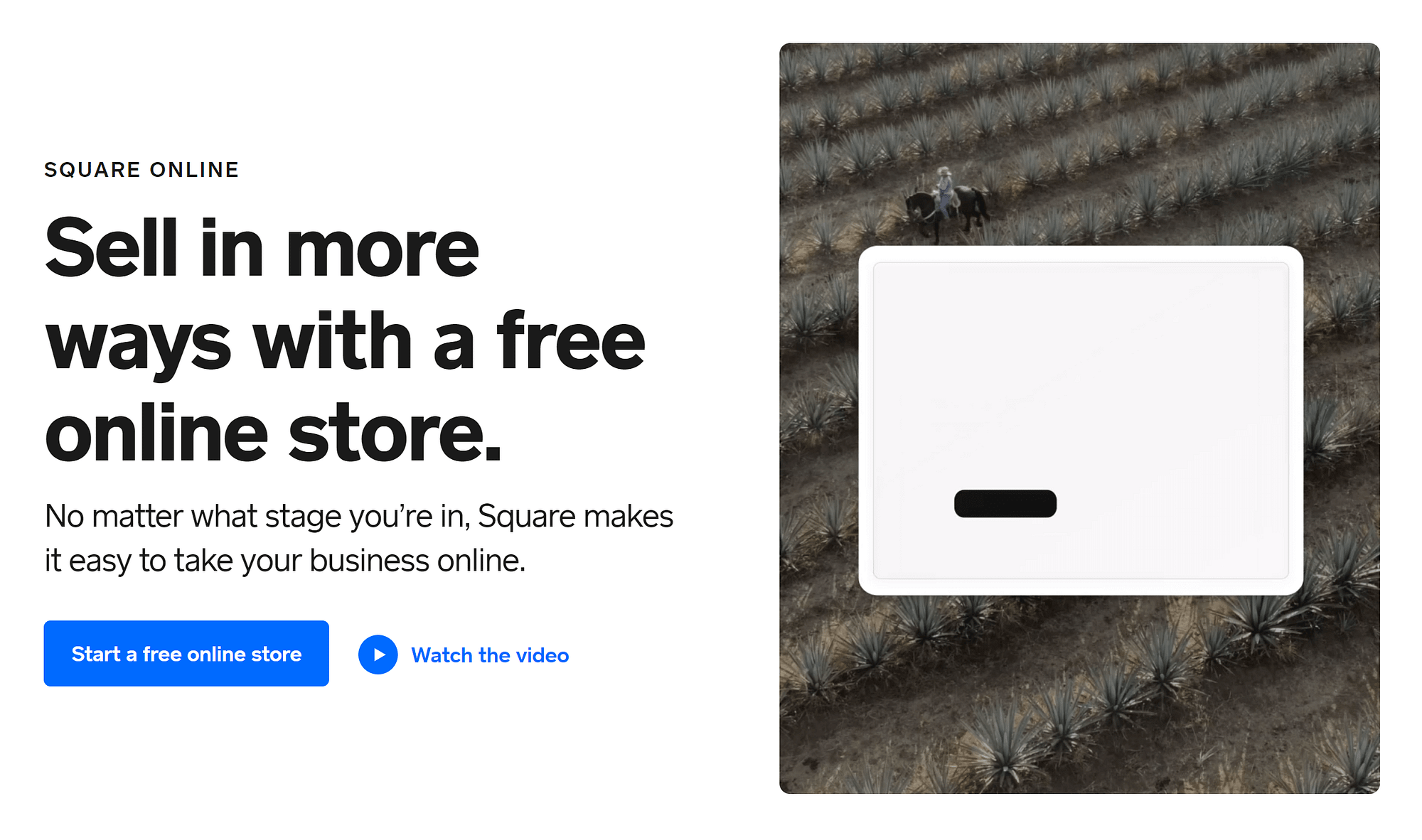 Square Online is an eCommerce-oriented website builder. Therefore, the program is designed to help you accept payments, grow your brand, and climb in the search rankings.
One of the reasons it's a prime option for salons is its design capabilities. You can choose from lots of store-ready templates that enable you to drag content into predetermined sections.
While this might limit your creativity to some extent, it also makes the process easier and quicker. Plus, all templates come pre-optimized for multiple devices. All you have to worry about is inputting your information; Square Online will do the rest.
⚙️ Features:
A built-in scheduling module that's a breeze to set up – great if you want to accept online bookings
No coding required, saving time and energy for running your business
Easy Instagram integration to showcase your results to potential customers
💵 Pricing: The prices for this service are also attractive. Square Online offers a robust free plan – perfect if you're looking to create a powerful website free of cost. However, to remove Square branding, you'll need at least the $12 per month plan.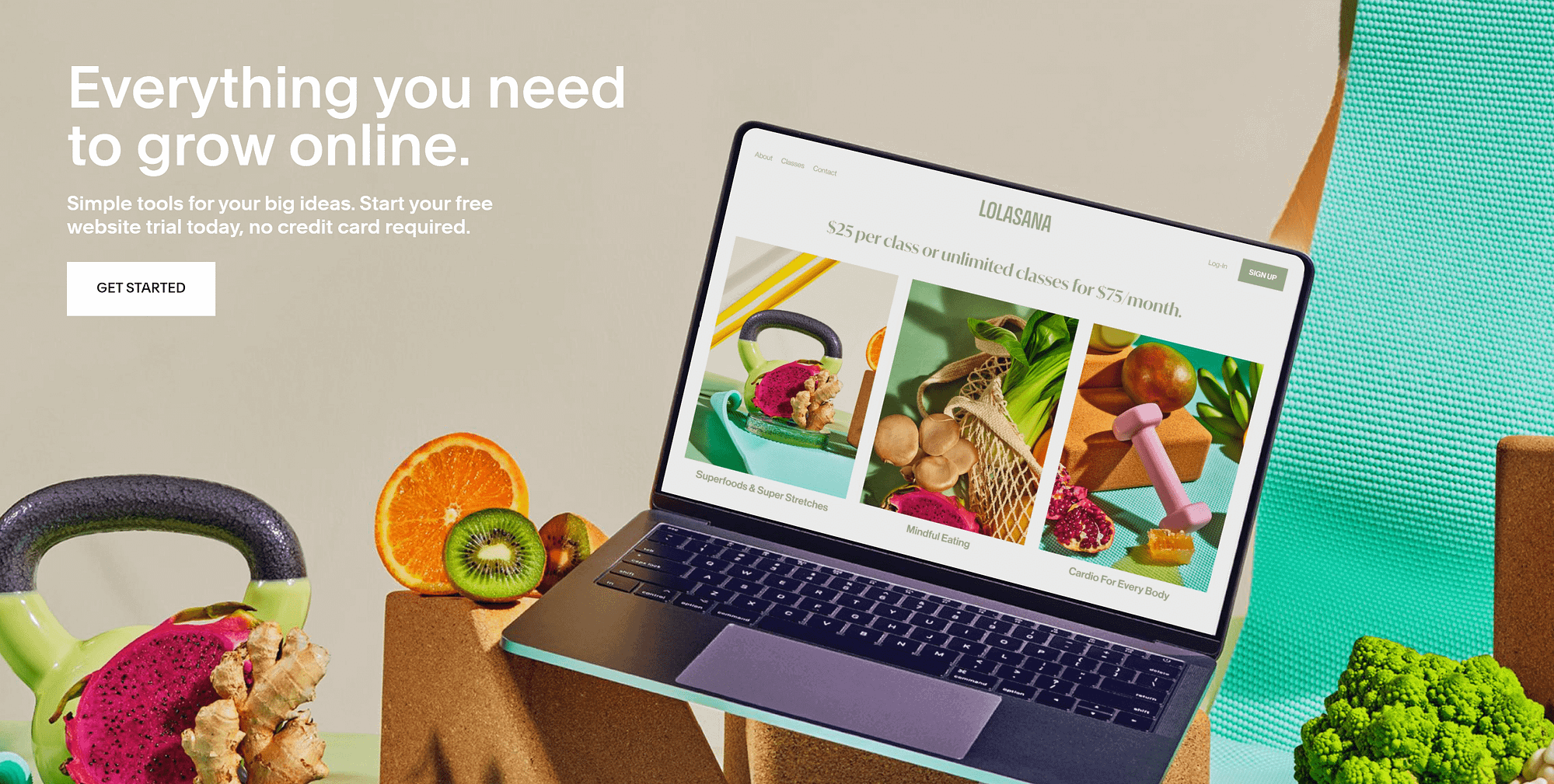 Appealing design is often a major priority for beauty businesses. If you'd like your website to reflect this value, Squarespace may be the builder for you. This program puts aesthetics at the top of its list.
As such, the design options are striking. You can choose from a whole section of 'local business' templates, which go even further with niche salon options. Each template has been designed by a professional and offers a high-quality design.
⚙️ Features:
The opportunity to use a simple pre-built editor or a more flexible 'from scratch' approach
A selection of templates that have been designed specifically to show off visual media, such as photographs of spa services
An online scheduling module for appointment booking
Both an eCommerce and a standard plan to suit your payment preferences
When it comes to ease of use, Squarespace is somewhere in the middle. Premade templates help to streamline the process. However, the minimalist interface can be clunky. Nevertheless, the real-time preview can be a huge asset if you're open to a modest learning curve.
If you're interested in learning more about how it works, you can read our Squarespace tutorial.
💵 Pricing: If you're interested in Squarespace, pricing plans start at $12 per month. If you'd prefer a business-oriented builder, you'll pay $18 per month. Finally, opting for an eCommerce solution will cost $26 per month.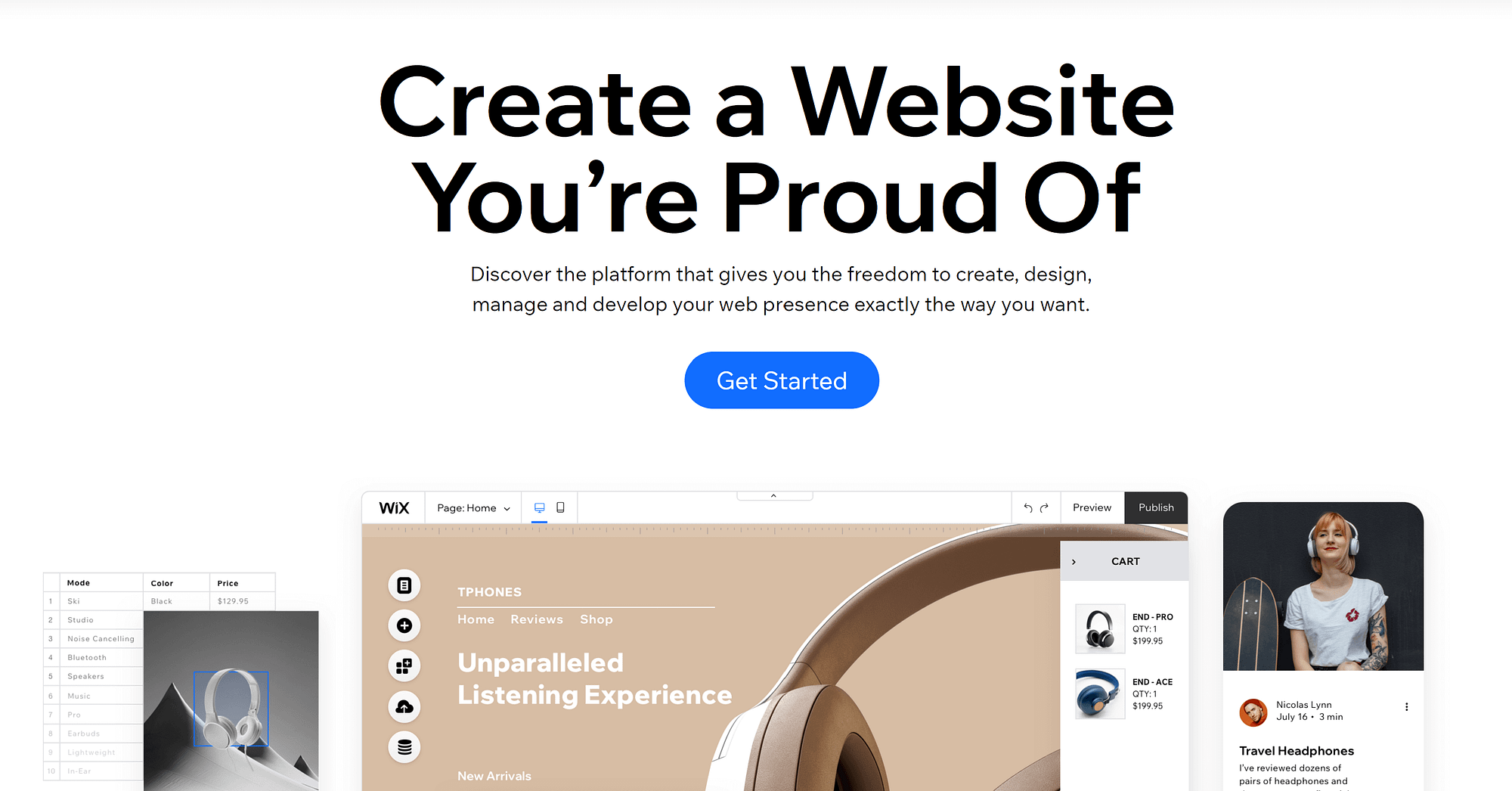 Technology has progressed enough that you don't need a lot of niche knowledge to build a website. However, if you'd still like the option for more complex features, Wix has you covered.
In terms of design capabilities. Wix comes with tons of templates just for salons. These are very niche-specific: you'll find starter designs for nail salons, eyelash bars, and makeup services. As such, you may find you need to spend less time editing to get to the look you want.
Moreover, the platform's technical capabilities make customizing these designs a breeze. You can either tweak just the basics or make specific changes such as adding your favorite font. Therefore, Wix is a powerful choice for bringing complex website design ideas to life.
⚙️ Features:
Built-in booking widgets, as well as integration for non-native reservation software
Email marketing to complement your salon's business strategy
A simple gallery module to show off high-quality photos
Additionally, all of these features are easy to use. You may need to spend some time familiarizing yourself with the layout, but overall it's very intuitive. Nevertheless, some users find switching templates to be tedious, so we recommend that you consider your initial choice carefully.
To learn more, you can read our full Wix review.
💵 Pricing: You can use this salon website builder with pricing plans starting at $14 per month. The price increases with additional features. Finally, you can expect to pay at least $23 per month for plans that enable you to accept online payments.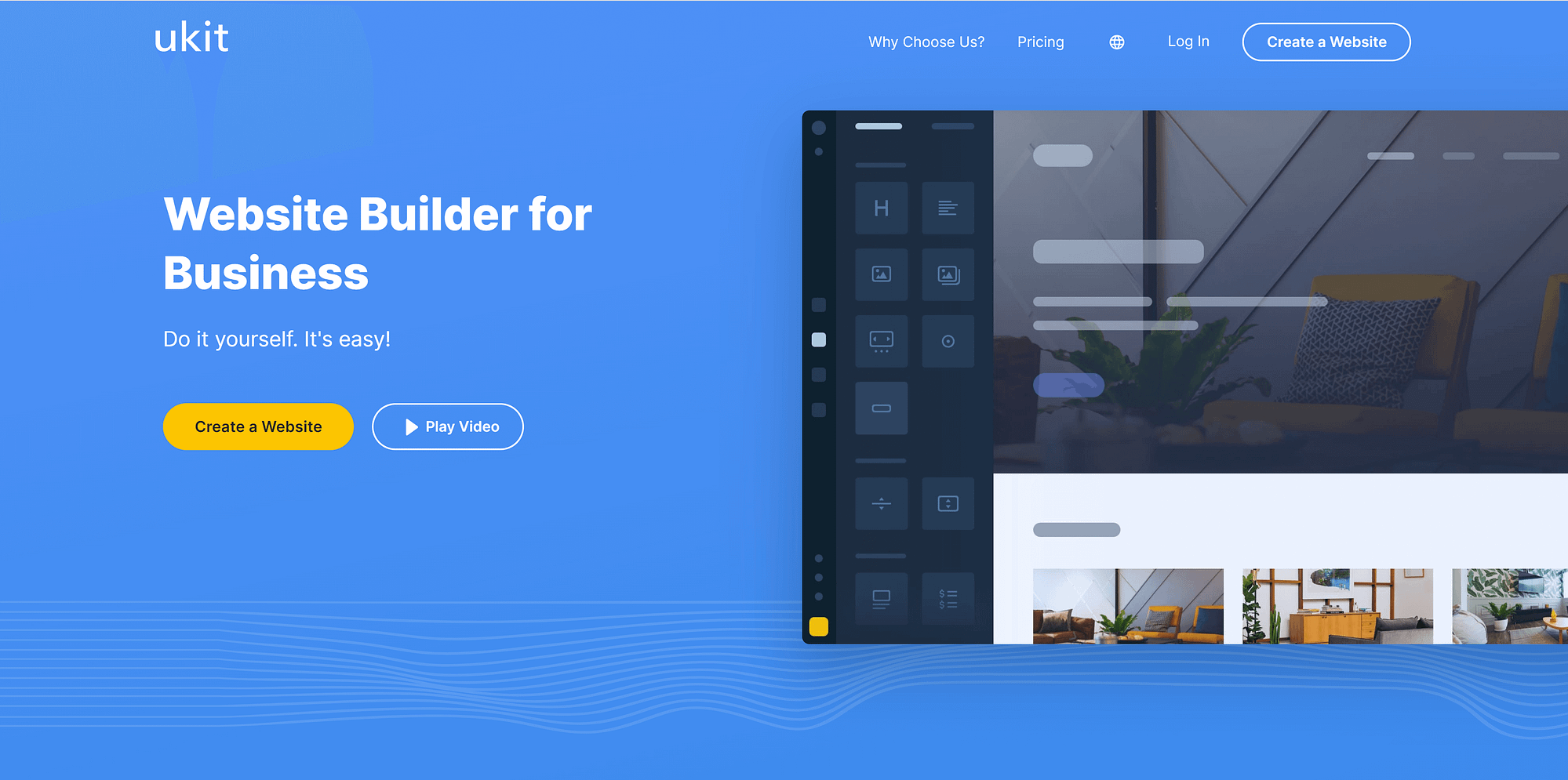 It's usually not cheap to start a salon. However, that doesn't mean you have to compromise on powerful features. uKit is a simple service that comes loaded with premade salon templates, making it easy to wrap design into your eCommerce plan.
Alternatively, you can also use uKit to generate a website from an existing social media account. If your salon already has a Facebook page, for example, this can ensure that you don't lose all that hard work.
⚙️ Features:
A pre-built eCommerce widget to sell beauty services without any hassle
A native photo and video editor to cut down on the number of tools you need to promote your work
The choice to add a new domain name or use a preexisting one, both of which can keep your branding cohesive
When it comes to usability, uKit is fairly simple. This is largely because it's a no-frills website builder without many complicated tech options. However, rest assured that the wide selection of widgets keeps its salon features dynamic.
💵 Pricing: You'll probably appreciate the pricing plans if you're offering beauty on a budget. The cheapest plan will only cost you $5 a month. If you upgrade to a $12 per month plan, you'll unlock the ability to sell salon services through the site too.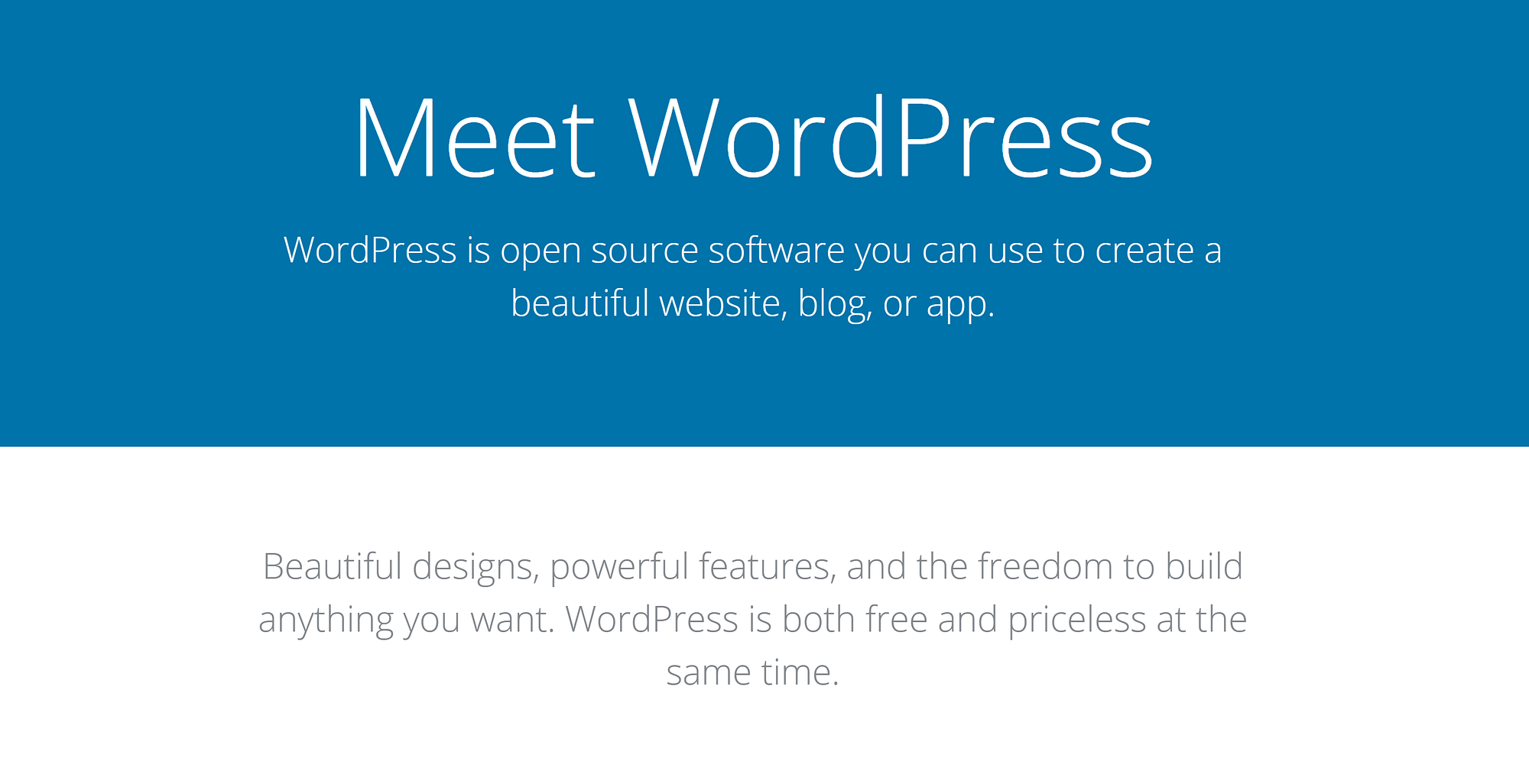 WordPress isn't a salon website builder. Rather, it's a full content management system (CMS). As such, you'll need to do more upfront work to find a web host and launch your site. Nevertheless, we wanted to mention its powerful capabilities on this list.
WordPress offers a marketplace full of unique themes. As such, you have countless templates to choose from to find your salon's perfect fit. For example, the Neve theme includes templates for salons and spas. Additionally, since they're all open-source, you can modify each and every element.
⚙️ Features:
Full access to your site's code, which is perfect if your salon website has any unique needs that aren't met by a traditional website builder
Pre-made extensions to add features, like your own appointment booking system via a booking plugin.
No middleman between you and your site, helping you keep full control over its content
Admittedly, WordPress is a little more complicated than a salon website builder. As such, it might not be the option for you if you're not interested in a learning experience. Nevertheless, the extensive potential for customization is worth considering.
💵 Pricing: WordPress is free to download. However, keep in mind that you'll also have to pay for a web host. Any premium themes or plugins will likely come with a cost as well.
Create your salon website today
If you want your beauty services to have a comprehensive marketing strategy, you'll probably need a website. However, knowing which salon website builder is right for your business can be tough. Fortunately, you can easily narrow down your options by focusing on a few key features.
If you're looking for a quality solution that offers plenty of guidance, we recommend Wix. This software can help you easily design a breathtaking website for your services, without relying on any technical skills. Plus, you'll still have the option of more complex features to flesh out your site.
If you want to get started, you can follow our step-by-step Wix tutorial to create your salon website.
Do you still have any questions about choosing the best salon website builder for your business? Let us know in the comments section below!
Free guide
5 Essential Tips to Speed Up
Your WordPress Site
Reduce your loading time by even 50-80%
just by following simple tips.