Looking for a plugin to help you collect WordPress customer reviews at your site? Whether you're adding customer reviews to your own content/products or using them as part of your own review blog, they're a great way to add social proof to your website. And they can also help you get those eye-catching star rich snippets in Google!
To help you start collecting user reviews at your site, we'll suggest 4 great customer review plugins. Then, for each plugin we'll give you a quick tutorial on how you can use the plugin to start accepting user reviews at your site today.
How to collect WordPress customer reviews: 4 plugins
Below, we'll show you how you can use each WordPress customer review plugin to collect reviews on your site.
1. WP Product Review Lite
One of the first solutions that comes to mind is WP Product Review Lite. Beyond helping you add your own review ratings in a summary box, WP Product Review Lite also allows you to collect customer reviews from your visitors:
Once you install the plugin, you can configure global options to choose colors, typography, buttons, and more. To enable customer reviews, make sure to turn the Show review comment option on:
After you're done configuring the basics, you'll find extra settings at the bottom of the WordPress editor. Here's where you choose any one of the ready-made templates for your review, as well where you want to position the review box. You can also add an image to go with it: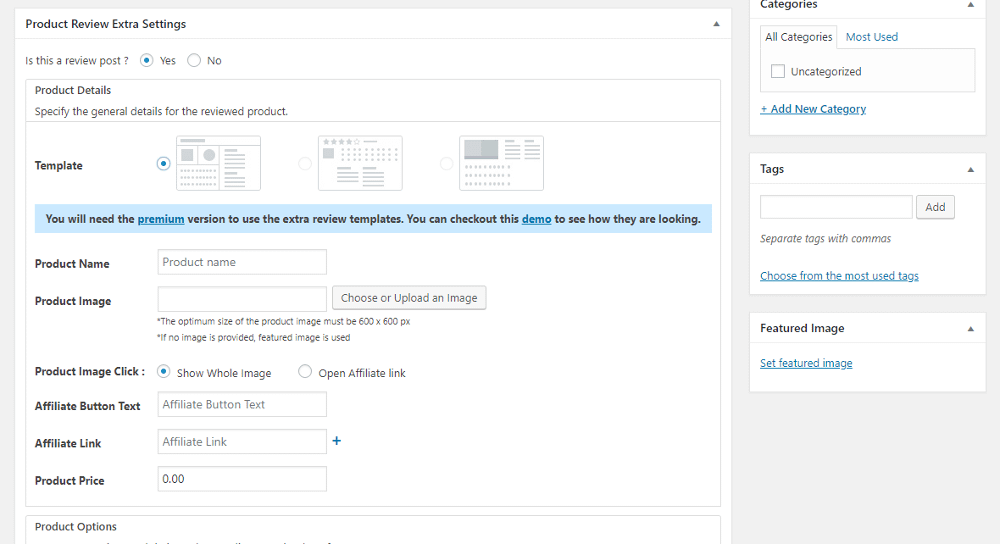 When you publish your post, you'll see your own review information at the top of your post: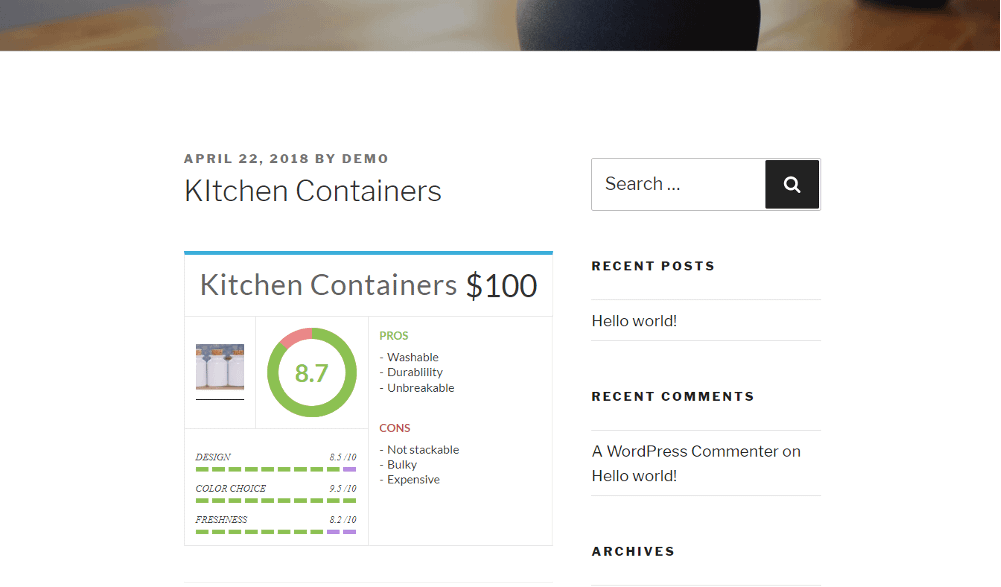 And visitors will be able to leave their own review by using the sliders in the comment form:
To be able to move the review box around within your post or to add multiple review boxes, you'll need to purchase pro features. The pro plugin also integrates your site with Amazon and syncs the prices (top-end plans). Custom icons, options to import from previous reviews, and automatic generation of comparison tables are all part of pro features.
2. WP Customer Reviews
Another plugin to collect WordPress customer reviews is WP Customer Reviews. For starters, it displays reviews in a format that's search engine-friendly.
You can select global options or change the settings for any individual post or page. In order to enable customer reviews, simply scroll down the page and check the Enable WP Customer Reviews option. Also, make sure you leave the Hide review form checkbox unchecked: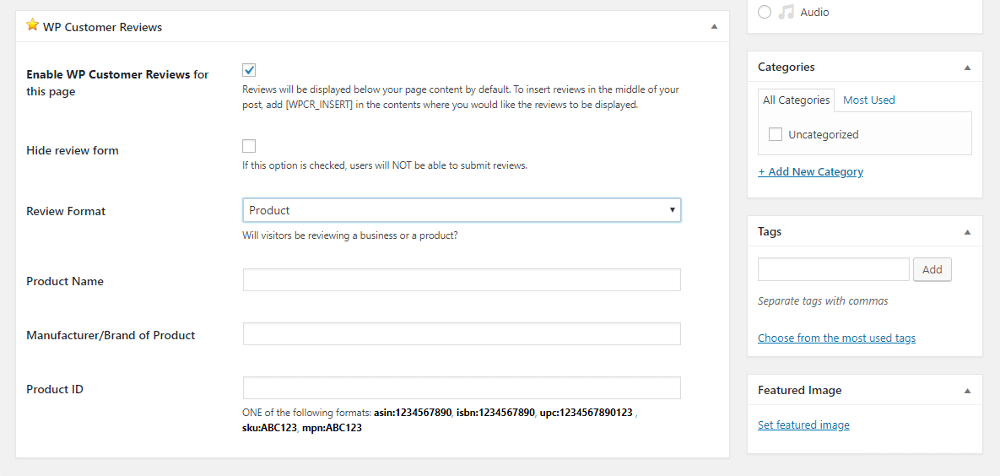 From the plugin's settings, you can choose the fields for customers to fill up or to display on the submitted reviews. If you wish, you can ask customers for detailed feedback using the space for additional custom fields on the review forms.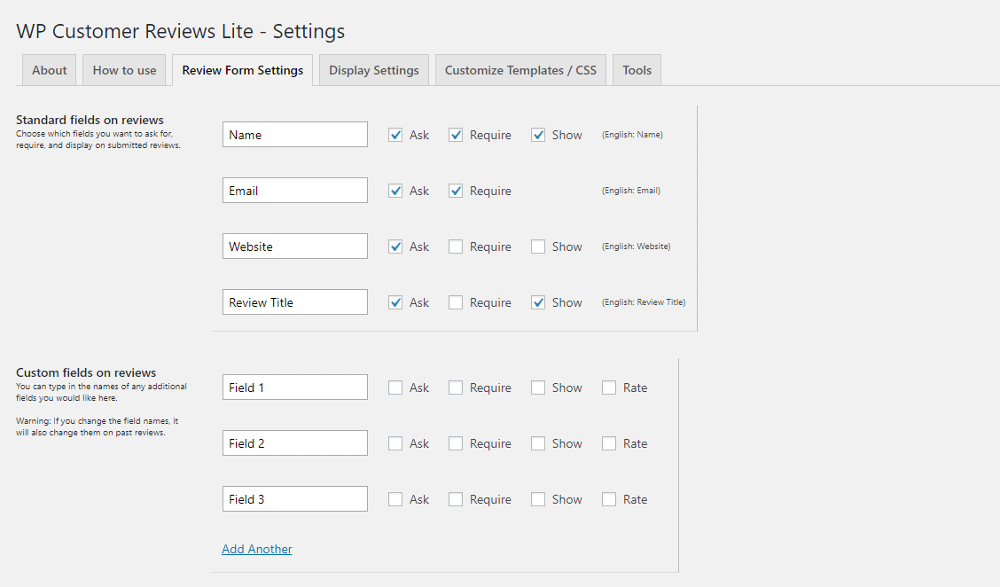 And once you enable the option, customers can also submit reviews on the front-end of your site: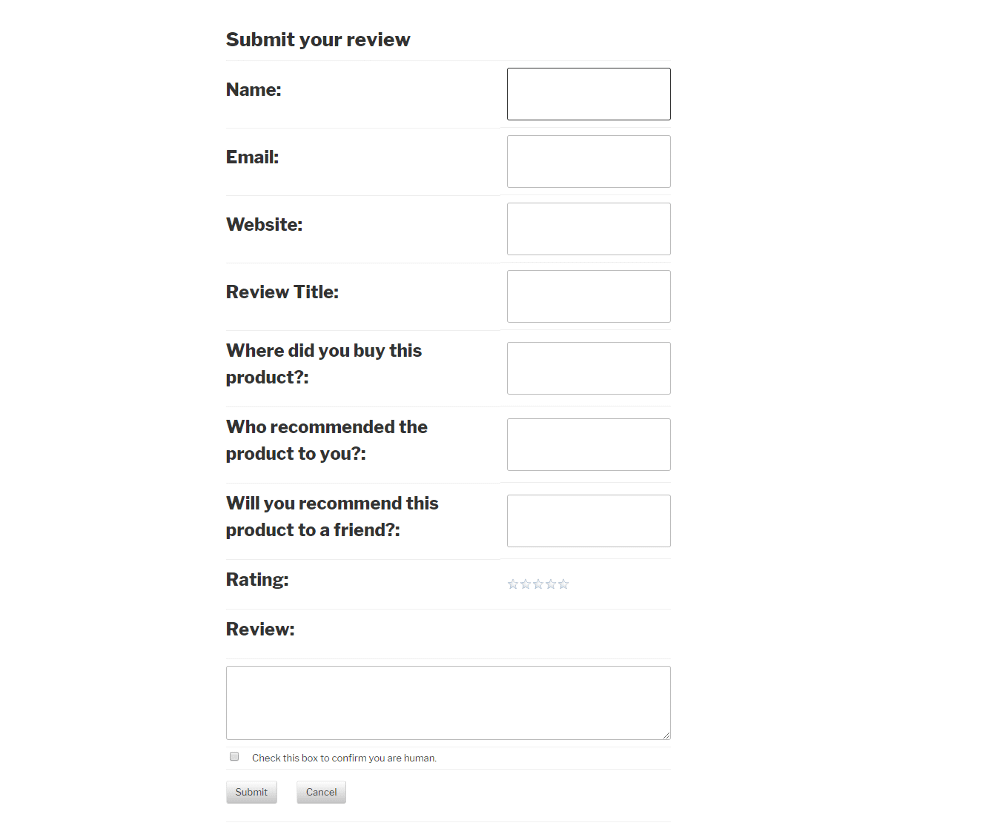 By default, the reviews appear below your page content. But by using shortcodes, you can get them to appear anywhere in your post. Shortcodes also help with many aspects of display such as pagination, recent reviews, or the number of reviews on one page.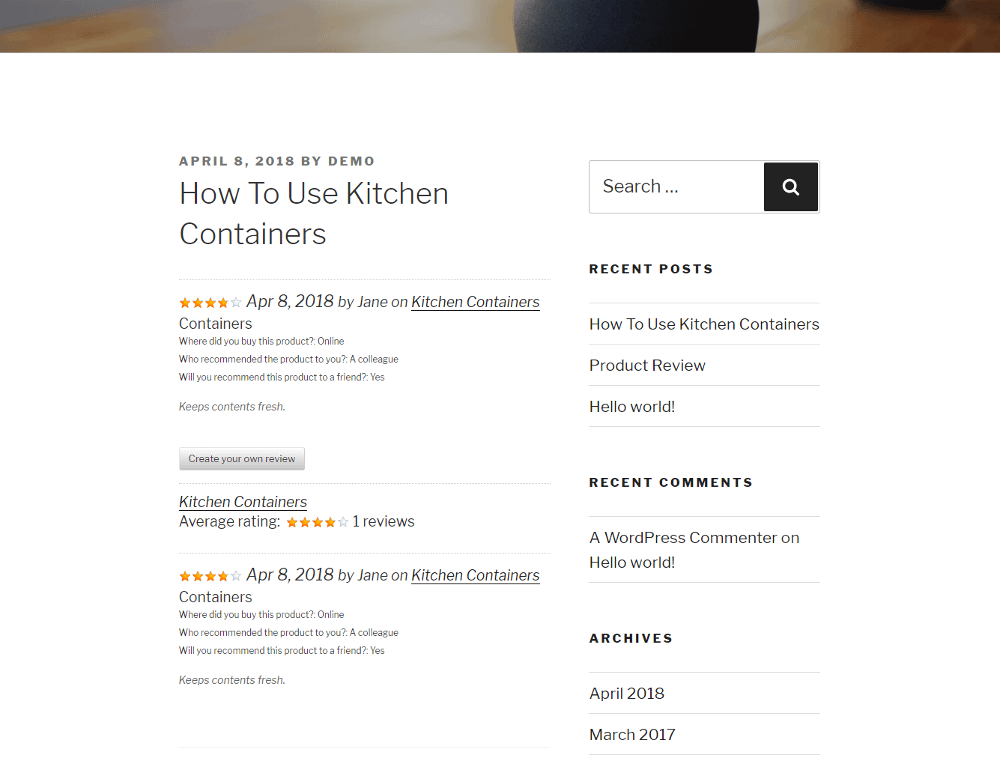 And just as you do with usual comments, you can search and filter reviews by post or pages, moderate them and apply bulk actions. A soon-to-released pro version will allow template customization, as well.
3. WP Review
WP Review is next in this shortlist of WordPress customer reviews plugins. It's lightweight, responsive, and allows readers to quickly vote with a click. Whats more, you get to choose from multiple rating systems – stars, percentages or points (on a scale of 1-10).
On the settings page, you can set up options that are likely to be common for all posts.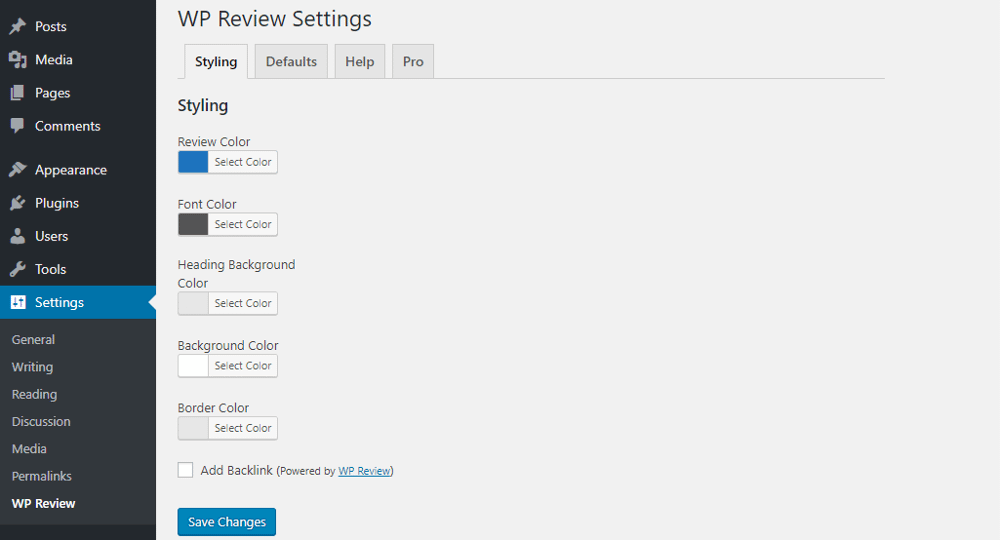 But, if you want each post to be different, you can configure the options on a post-by-post basis.
The free version allows you to choose colors for all elements in your review box. If it's more depth you want for your review, you can rate as many individual aspects of the product as you want. And the plugin adds it all up to display the average rating automatically.
Make sure to select Enabled in the User Reviews box to accept WordPress customer reviews: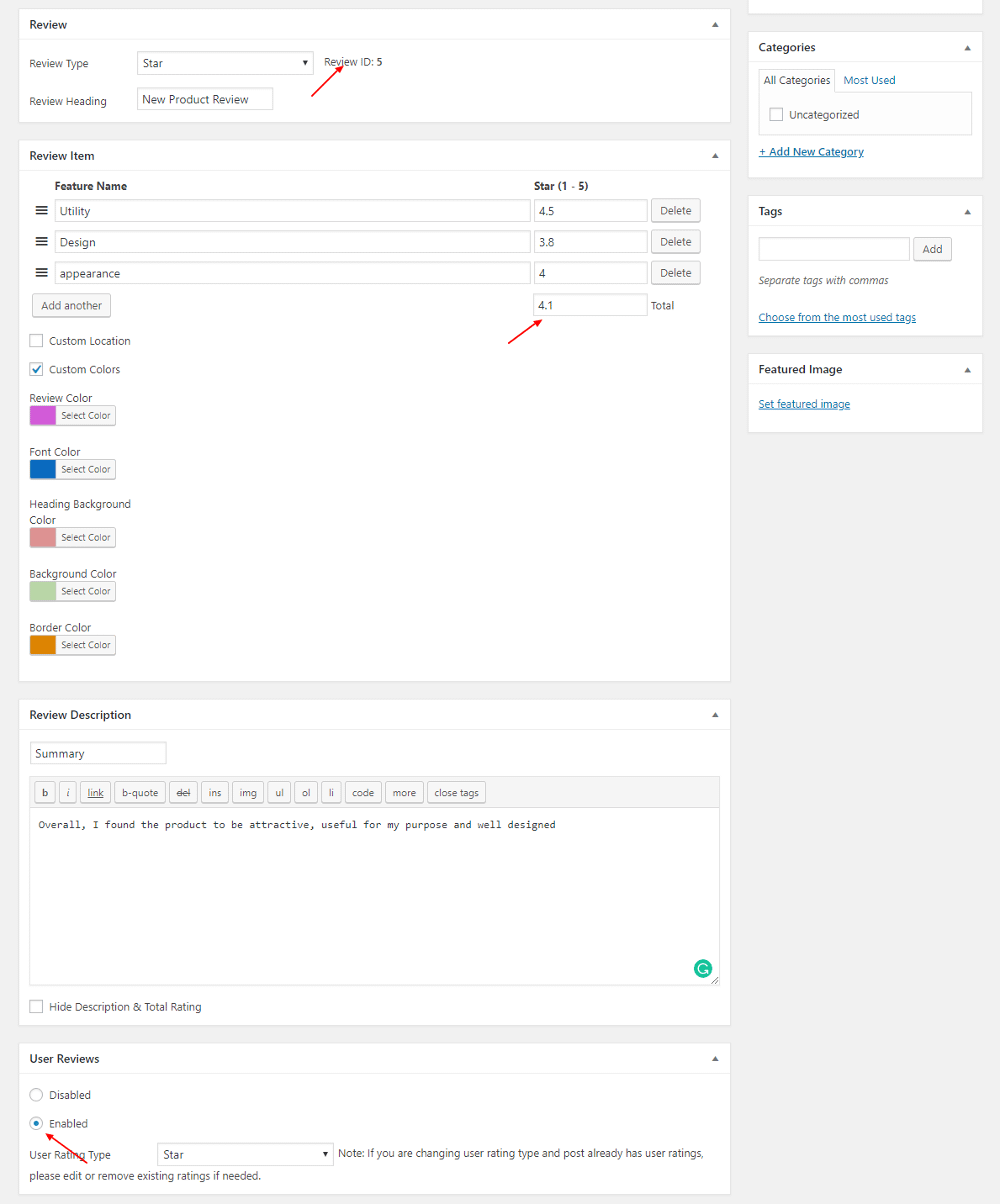 Using shortcodes, you can insert the review box at any location in your post or page. Paying customers get more display options – more colors, adjustable box width and a widget to display popular or recent comments. Besides, if you pay up, you'll also be able to align the box left or right and take advantage of beautiful loading effects.
With those settings complete, you can now take a look at how the review box appears in the post. Customers will be able to respond quickly with a click: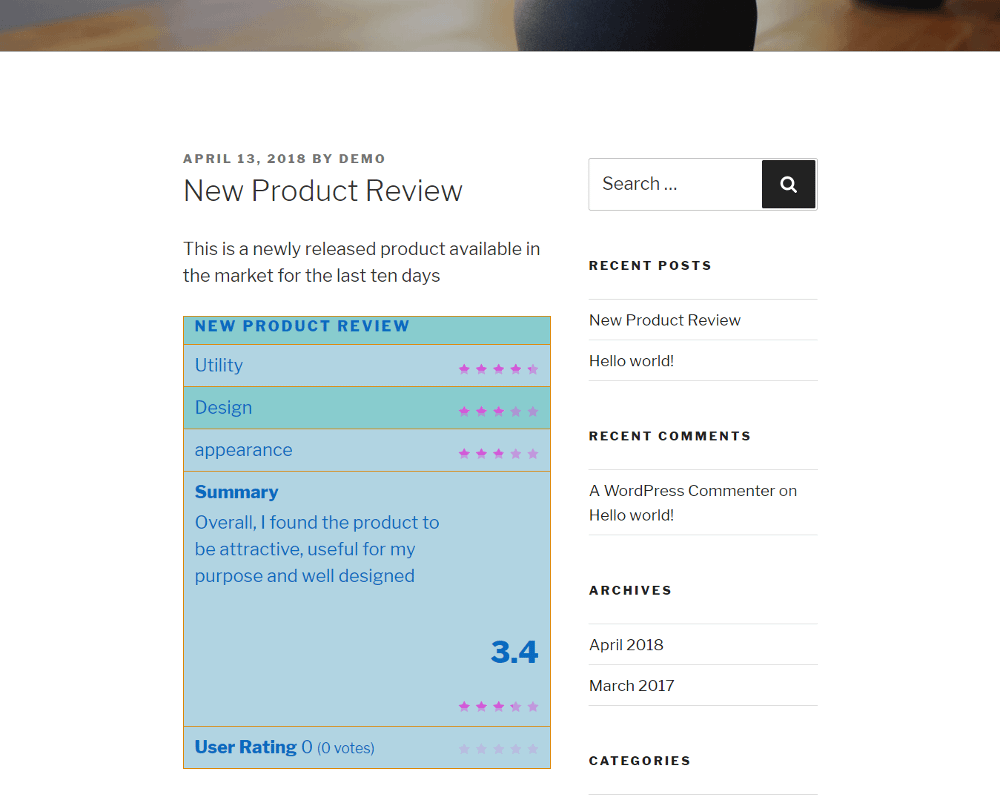 And that's not all, WP Review automatically generates schema markup to help you get rich snippets in Google.
4. Rich Reviews
Another free WordPress customer review plugin worth checking out is Rich Reviews. It uses shortcodes to help you showcase reviews on any page or post, or just about anywhere on your site.
From the plugin's settings, you can control many things. For instance, you can select the form fields to display and enable moderation of reviews before publishing. Moreover, you can enable email notification for every review that's received.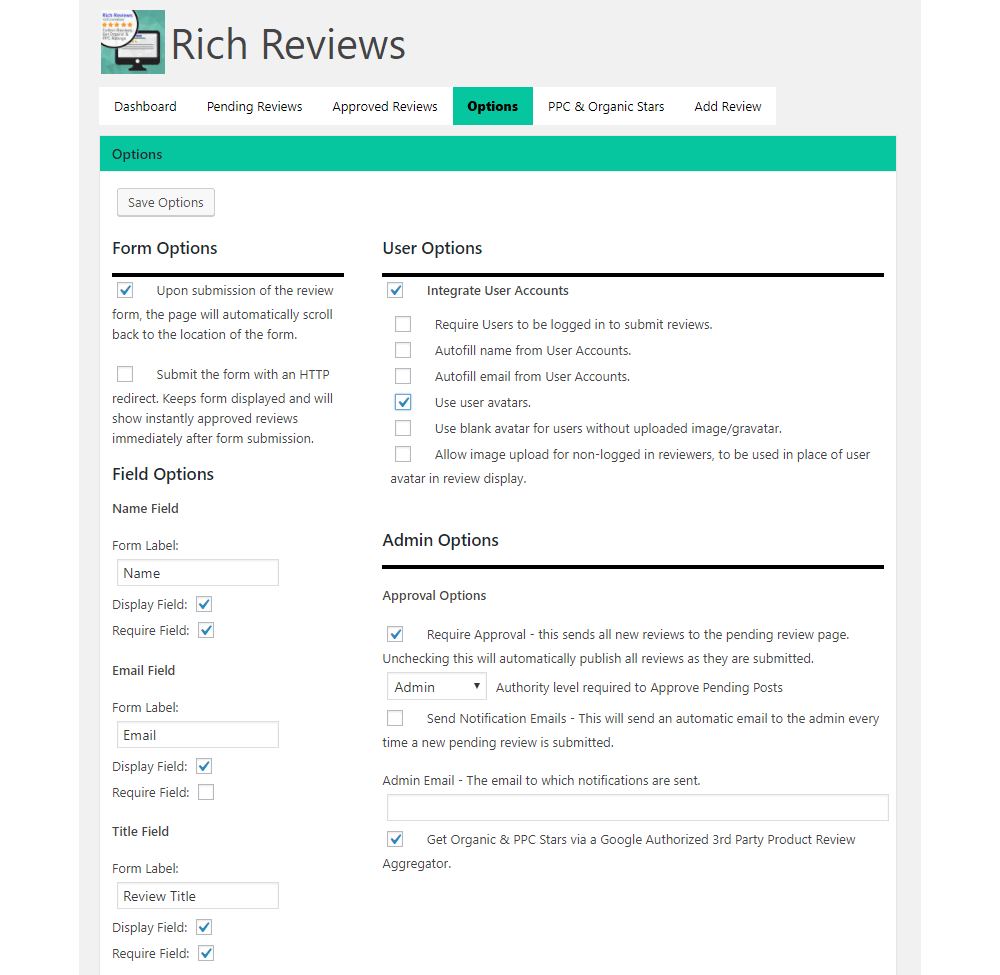 Using shortcodes, you can display the form at the frontend for customers to fill out and submit.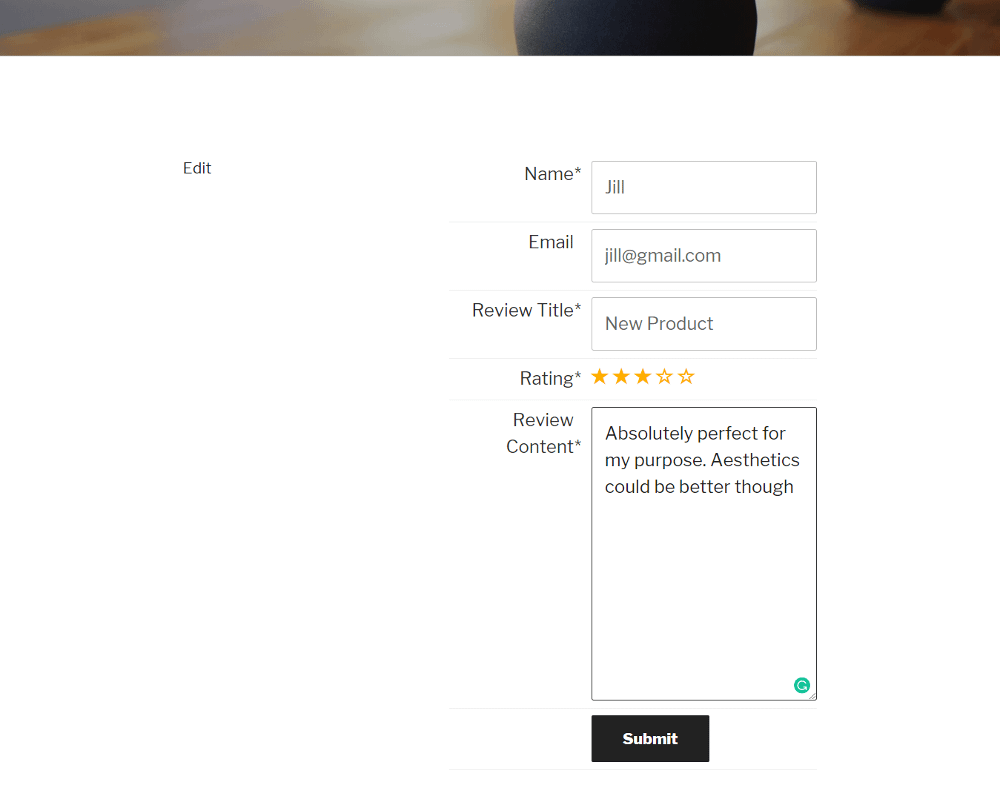 Customer reviews do not get published directly. Instead, site admins get to moderate reviews before displaying them on the website.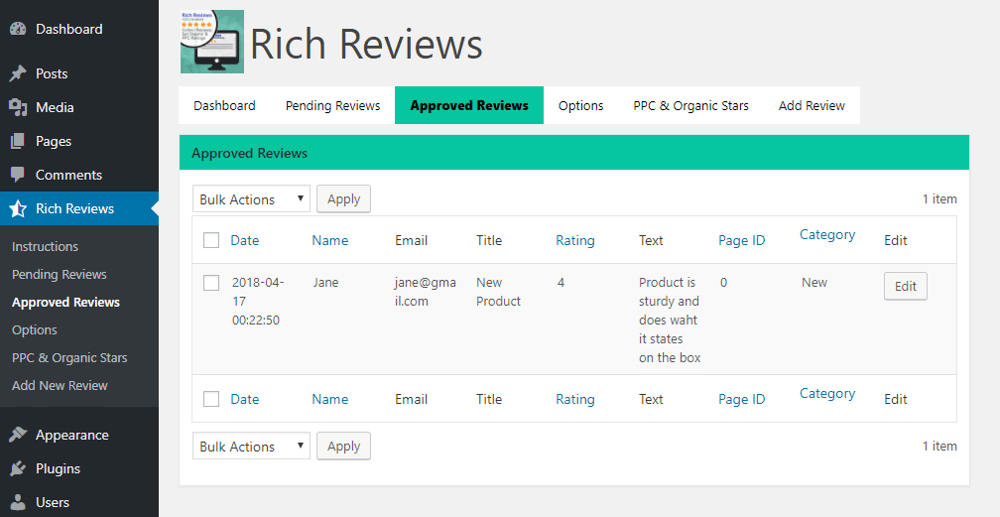 Rich Reviews displays the first three global reviews that are approved. But you can always change this using shortcodes: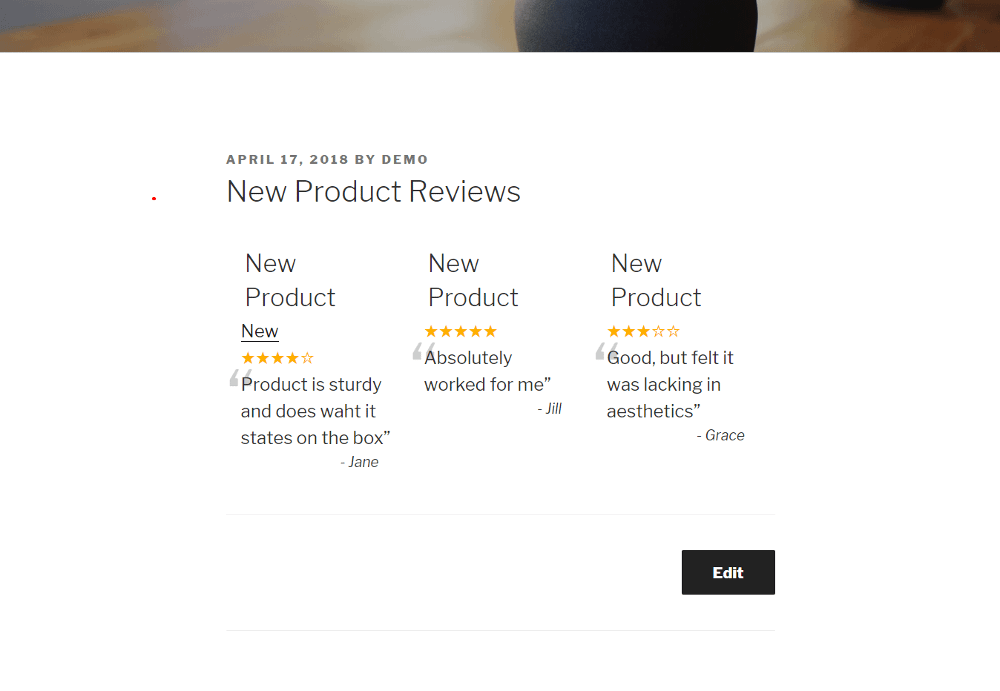 Final thoughts on collecting WordPress customer reviews
Whether you're collecting customer reviews for your own products or third-party products that you've reviewed yourself, one of these plugins should be able to get the job done for you.
WP Product Review Lite and WP Review are more focused on adding user reviews to your own reviews, while WP Customer Reviews and Rich Reviews offer a more general approach to collecting WordPress customer reviews.
Have any questions about using these plugins? Or do you know another great customer review plugin? Leave a comment and let us know!
Free guide
5 Essential Tips to Speed Up
Your WordPress Site
Reduce your loading time by even 50-80%
just by following simple tips.