PepsiCo, Netflix, UPS, REI, and Disney. All of these companies have partaken in the marketing strategy of user-generated content. REI, too. Amazon, too. The list goes on and on. User-generated content examples are littered all over the internet.
That might make you wonder, what exactly is user-generated content, and if all of these large corporations are utilizing it, why isn't my company doing it as well?
In this post, we'll share 14 of our favorite user-generated content examples to help you get started.
What is user-generated content?
In its simplest form, user-generated content is a tactic where you ask customers to make the marketing content for you.
Most of the time, the company using the method provides rules for submitting content, and it typically has something to do with the brand.
For instance, a business may ask customers to submit items like videos, pictures, reviews, or testimonials.
It differs from regular marketing techniques because no one from the company creates the content. It's up to the customer to decide on what's submitted.
Benefits of user-generated content
It's entirely unique – No other company is going to have that same content, since customers make it themselves.
It shows openness to community – Customers like interacting with their favorite brands, so this gives them a chance to communicate with you.
You often don't have to pay for it (or it's cheaper) – Users send in the media required. There's typically some overhead, but you get to skip the pricey marketing budgets.
It's trustworthy – Customers have a tendency to trust what other people say.
You add social proof – Customer submitted content not only shows that you have customers, but that these customers are willing to take time making the content.
Your customers are the stars – From featuring artwork to iPhone photos with products, it's the customers that get to have fun.
14 excellent user-generated content examples
We feel the best way to help with your content is to show user-generated content examples from other companies.
We'll cover different approaches to user-generated content and what we like most about each.
1. REI Instagram challenges and blog post repurposing
REI is known for its dedicated customer base of outdoor enthusiasts. It uses an approach on Instagram where the brand makes up an Instagram hashtag, then asks followers to post their own pictures related to that hashtag.
The best ones get featured on the REI Instagram account, and the topics range from favorite camping spots to hiking dogs.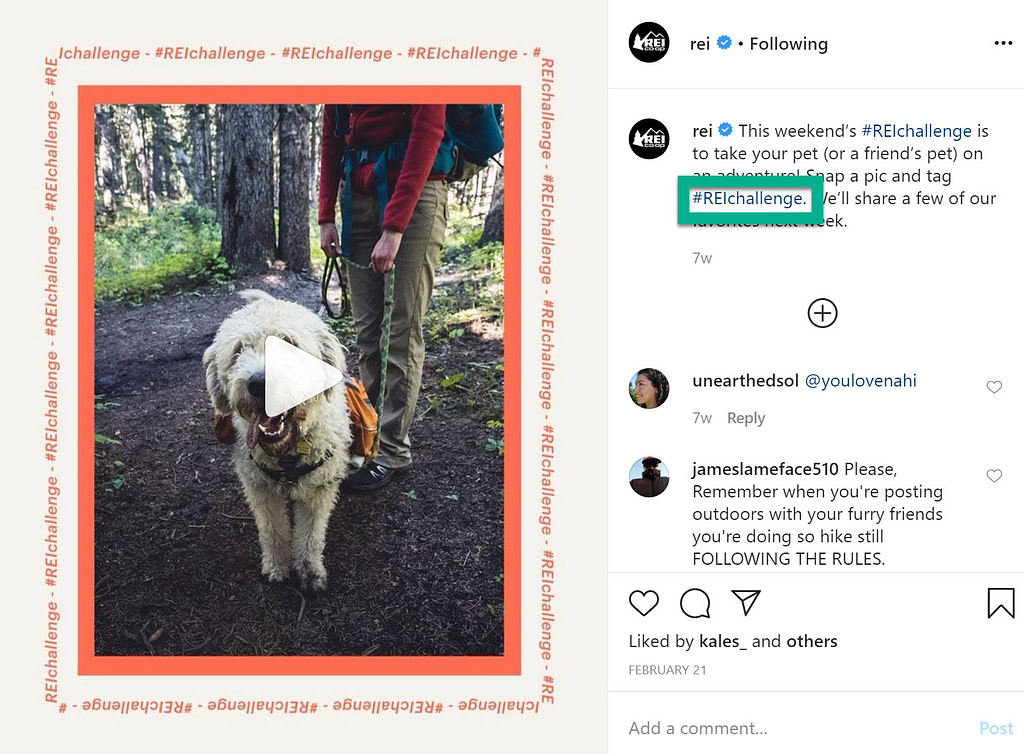 Another user-generated content example from REI is on the blog. They partner with some outdoor bloggers and repurpose their content to show it on the REI publication.
Fresh Off The Grid is a popular outdoor cooking blog that gets significant attention on REI's Instagram.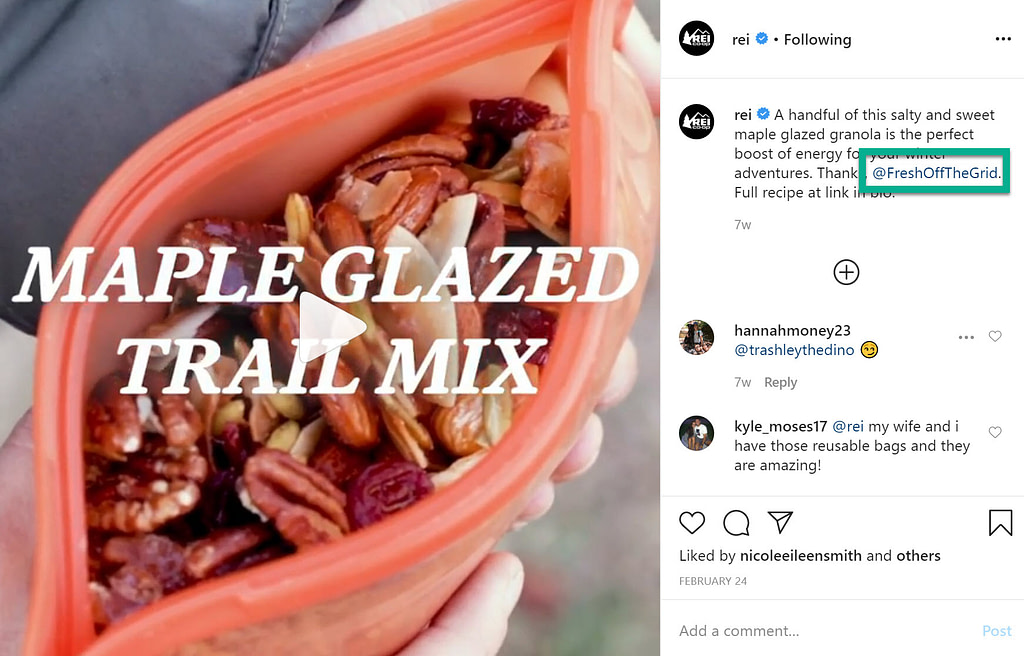 REI goes a step further to make full blog posts from the Fresh Off The Grid team. Of course, these blog posts are rewritten or sometimes completely original for REI.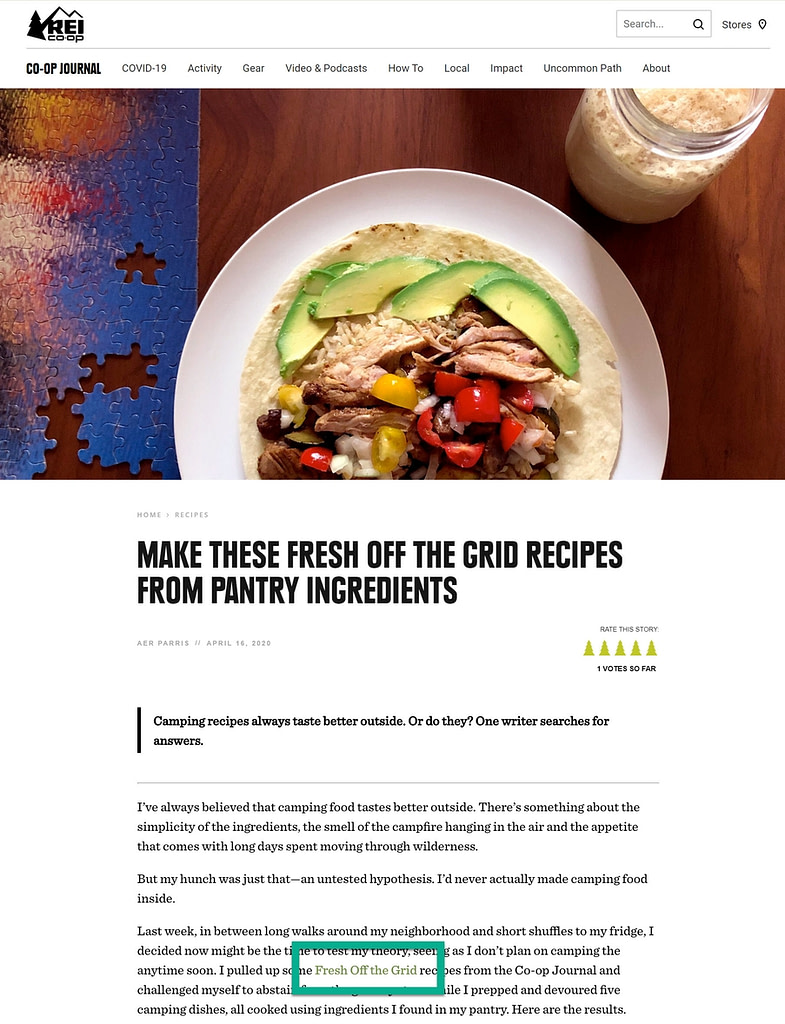 2. The Knot's wedding photo showcase and guest blog posts
The Knot offers a wide range of online tools for weddings. It has a page for users to upload photos of their weddings, making for an easy visual marketing tool.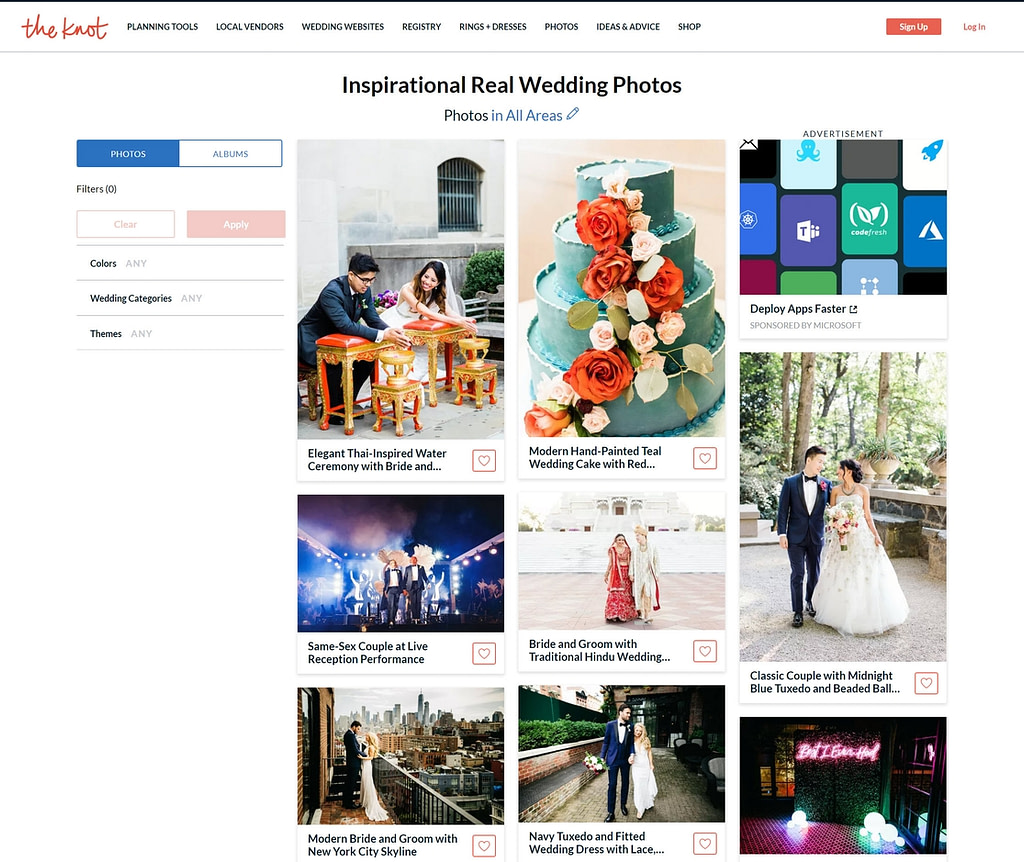 You'll also notice that many of the blog posts on The Knot's website are guest posts.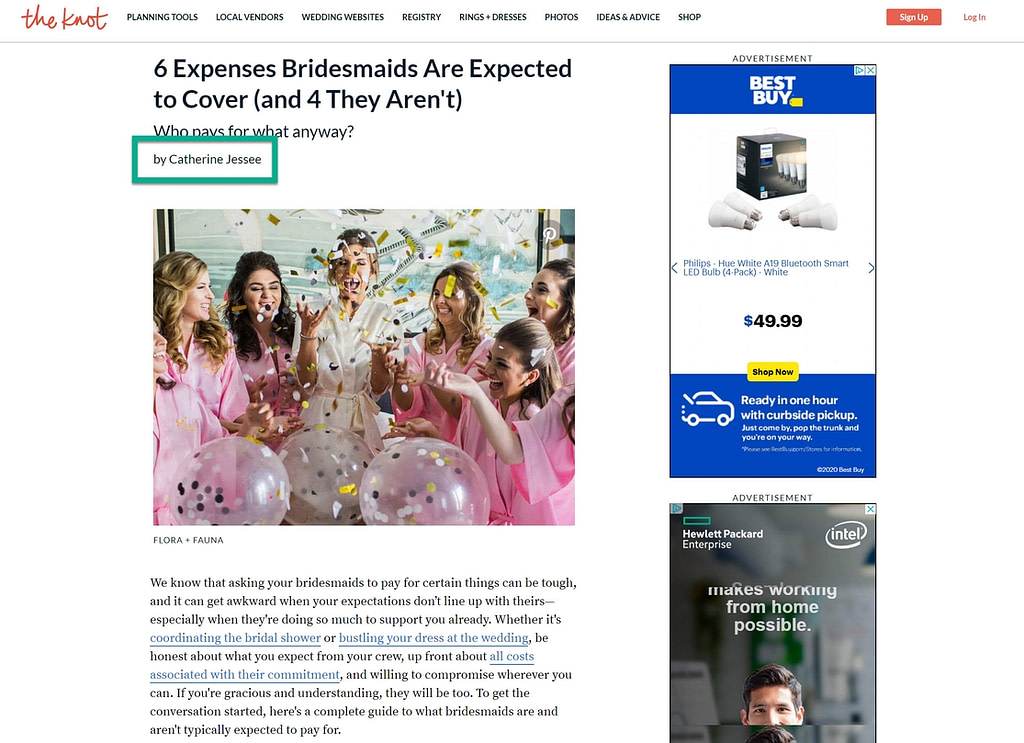 3. The Goodreads community, lists, and stories
It seems like the vast majority of the Goodreads website is created and moderated by users.
It's like a social network for bookworms, where people can create online and local events to meet up and talk about books.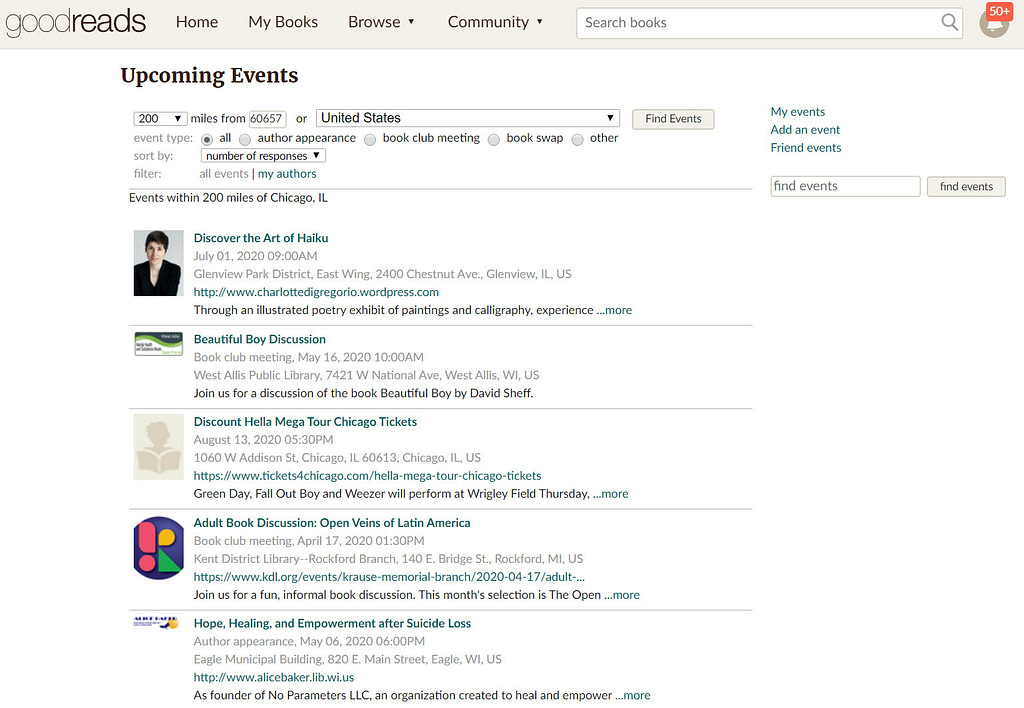 One of the best parts is the Listopia area, where book readers make long lists based on certain topics like "Books That Should Be Made Into Movies."
Finally, Goodreads has user content submission tools for people to write their own stories and publish them to the website.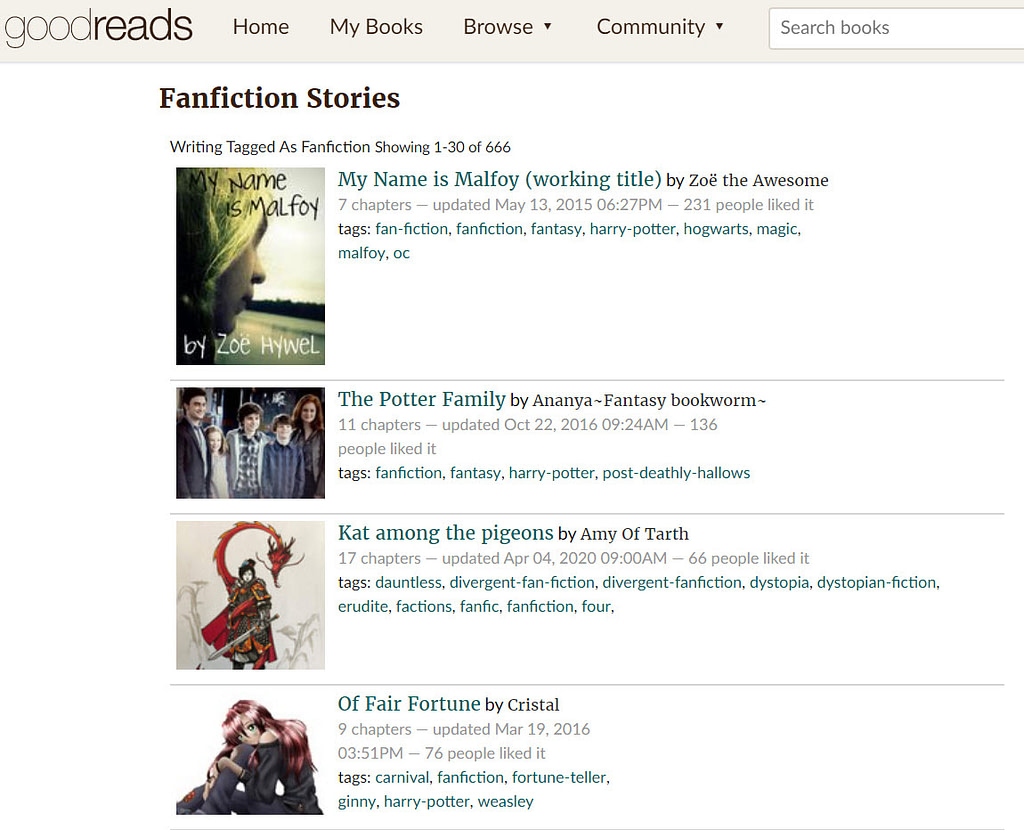 Other users are able to like the user-generated stories and talk about them.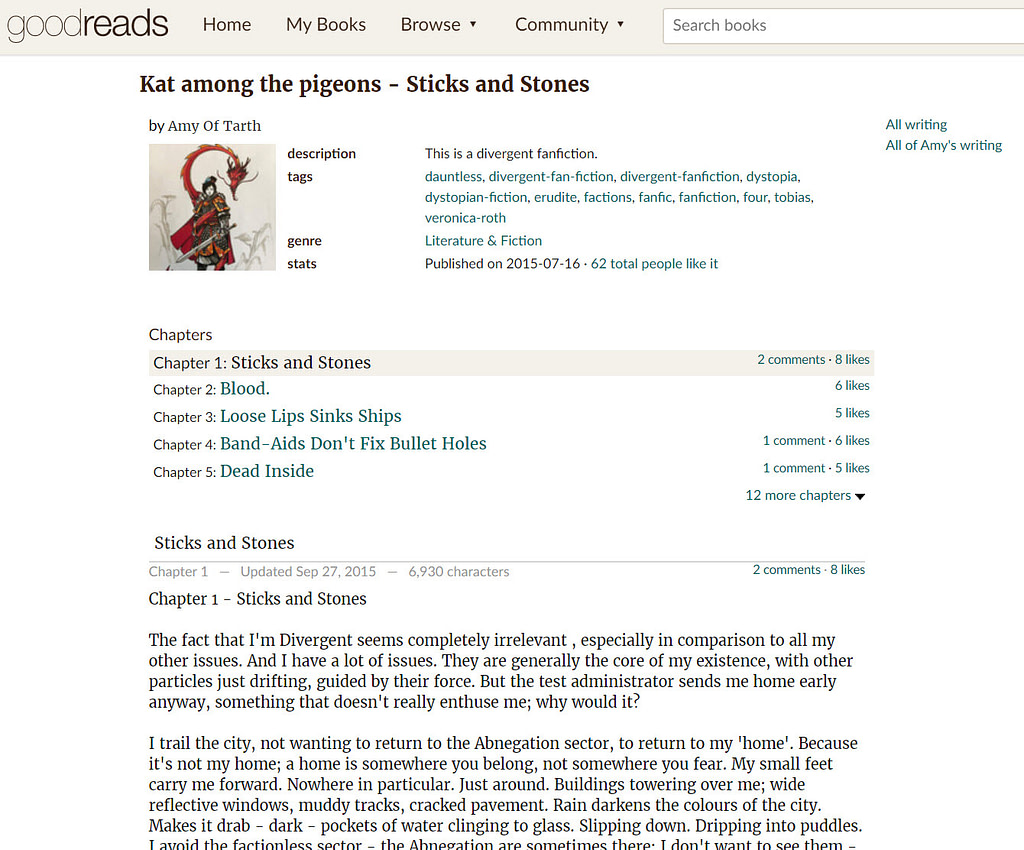 4. The Trek's hiking writers
The Trek is for hardcore hikers who traverse the Pacific Crest Trail and other long hikes.
Much of the content is created by random people who simply love hiking and writing.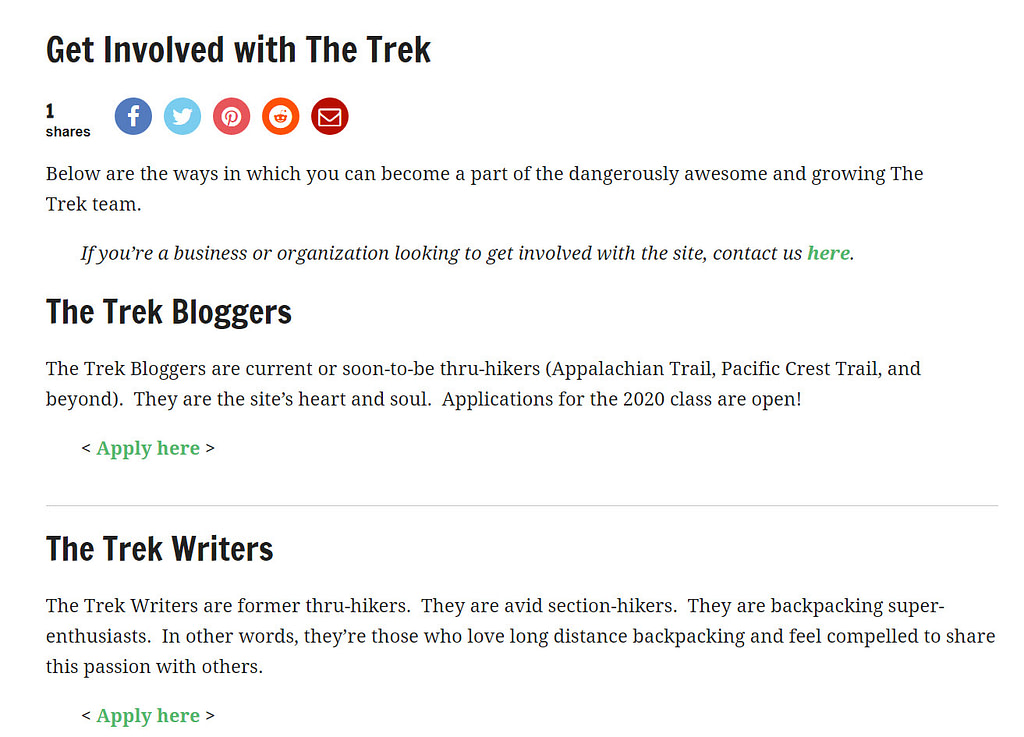 This shows how any business can get extremely detailed content from users by having the right guidelines for submission.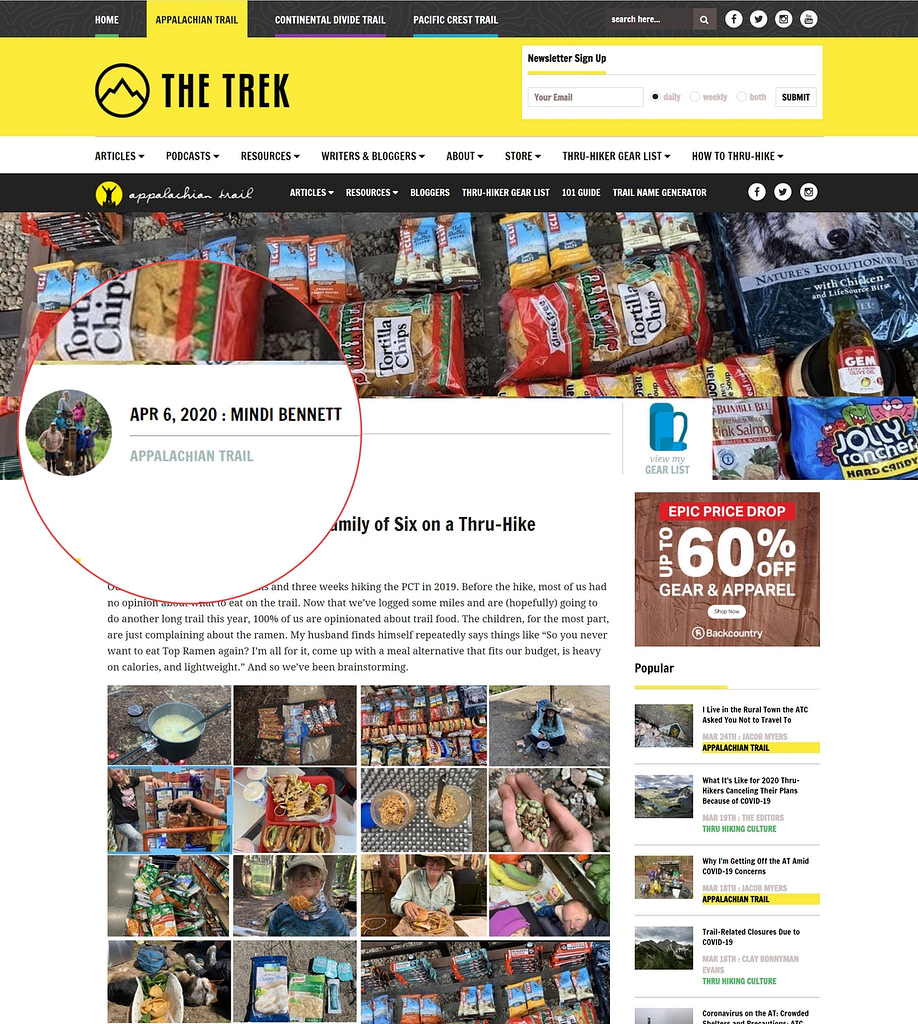 5. The Dyrt's review contests
Online reviews are considered user-generated content, since they're not published by the companies, and they work wonders for sales.
The Dyrt is a campsite review website, where they have raffles and giveaways for the top contributors to the site.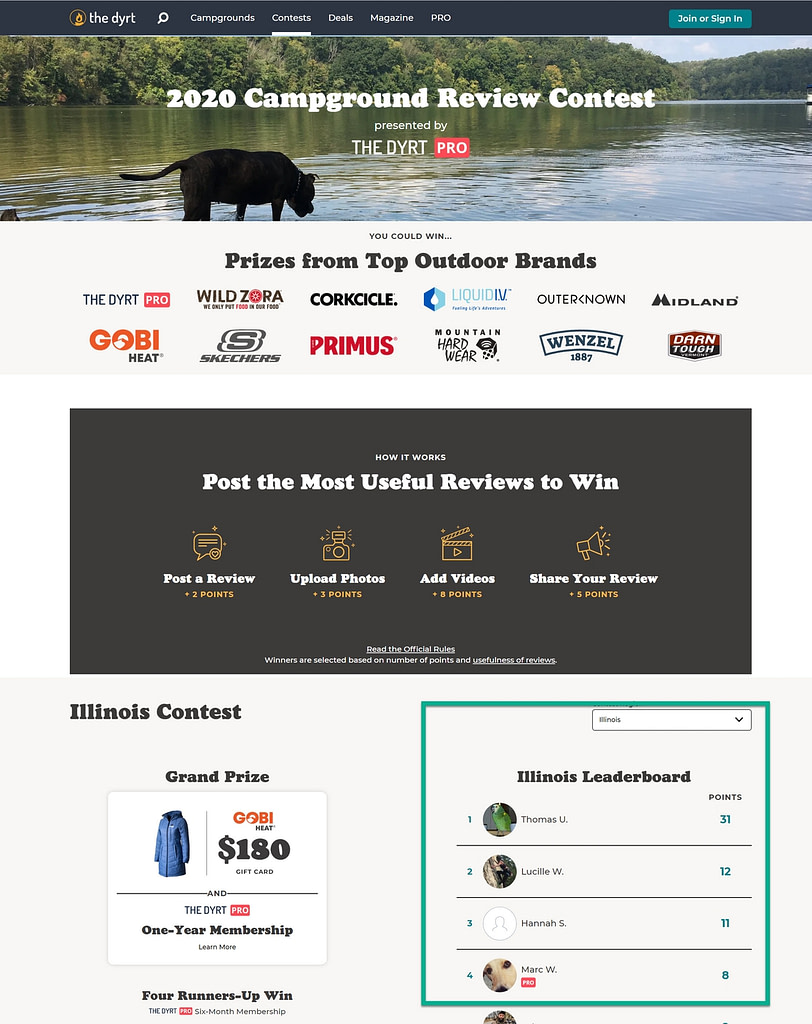 The brand even publishes leaderboards by state and has a tendency to publish content from other brands and blogs as well.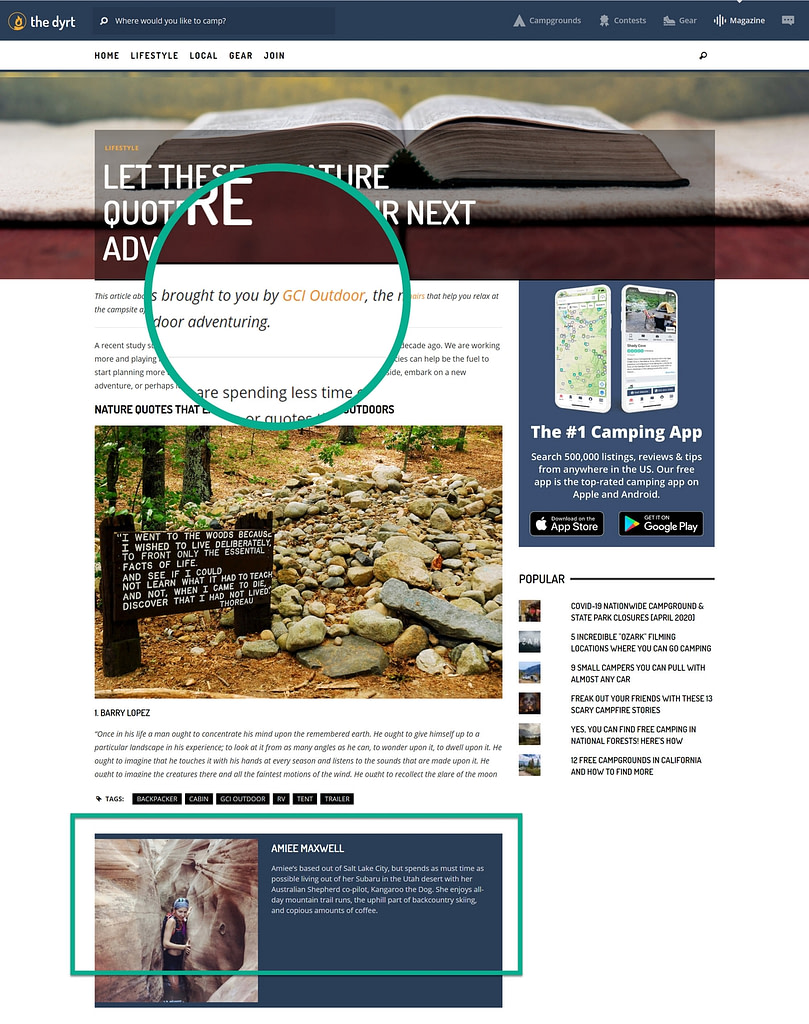 6. Radio Disney asks for suggestions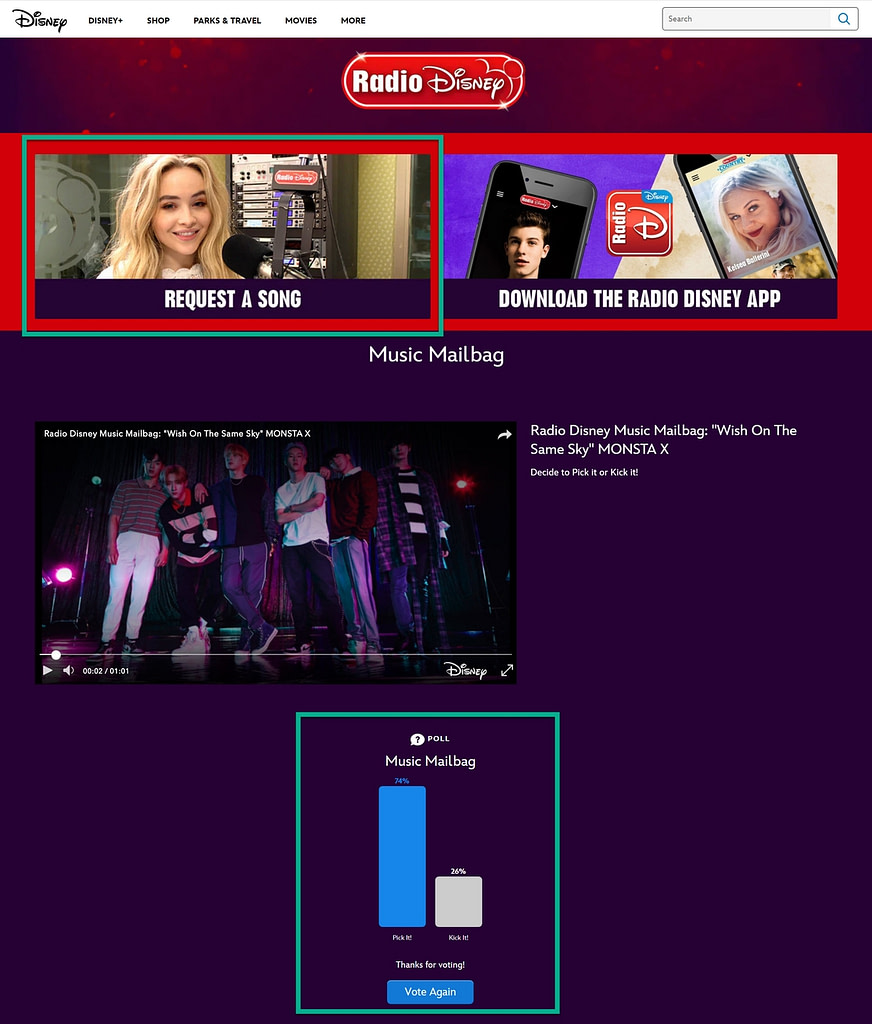 One way to utilize your userbase is to ask for ideas. Radio stations and podcasts have done this for some time now, constantly looking to the listeners for which songs to play next or which topics to talk about.
7. Taste of Home recipe contests
Taste of Home publishes regular contests for users to submit their favorite recipes.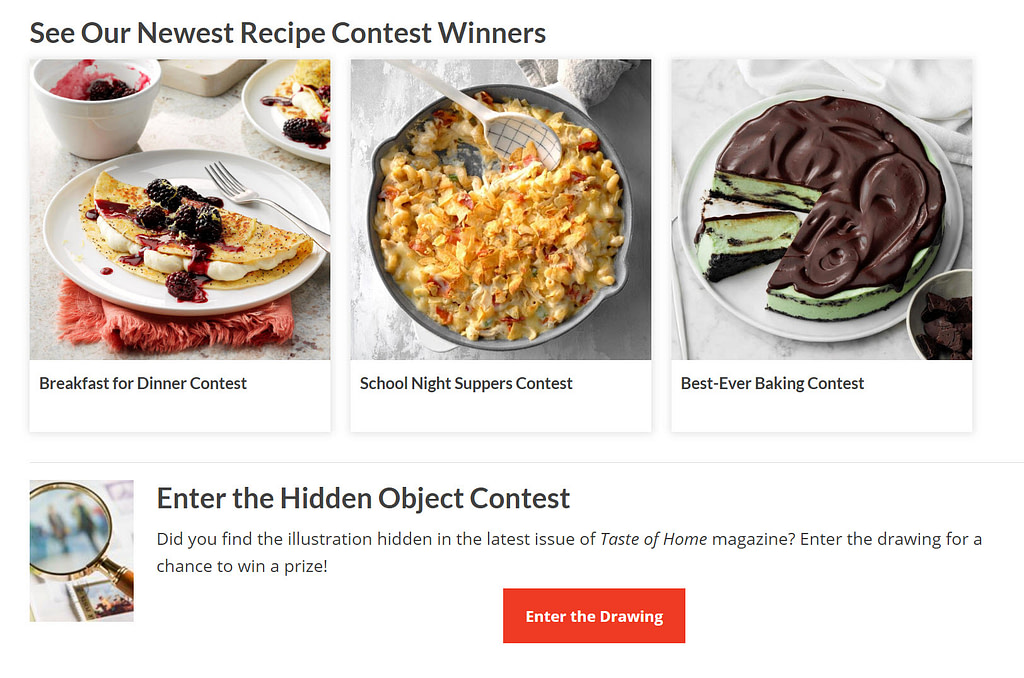 These contests often have prizes, and the winners are published in the magazine.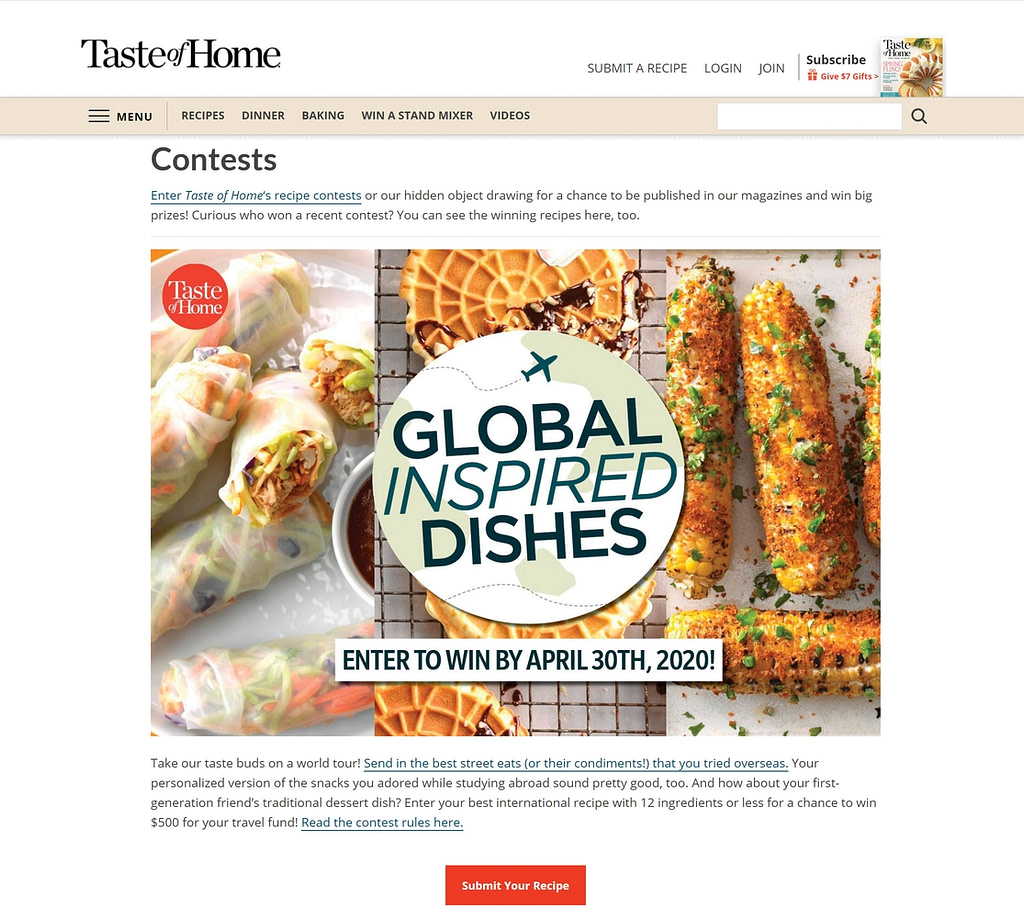 8. Pillsbury recipes from the past
Pillsbury also utilizes contests for its online recipes. What's great is that once the contests are over, the brand has this material to use for marketing long into the future.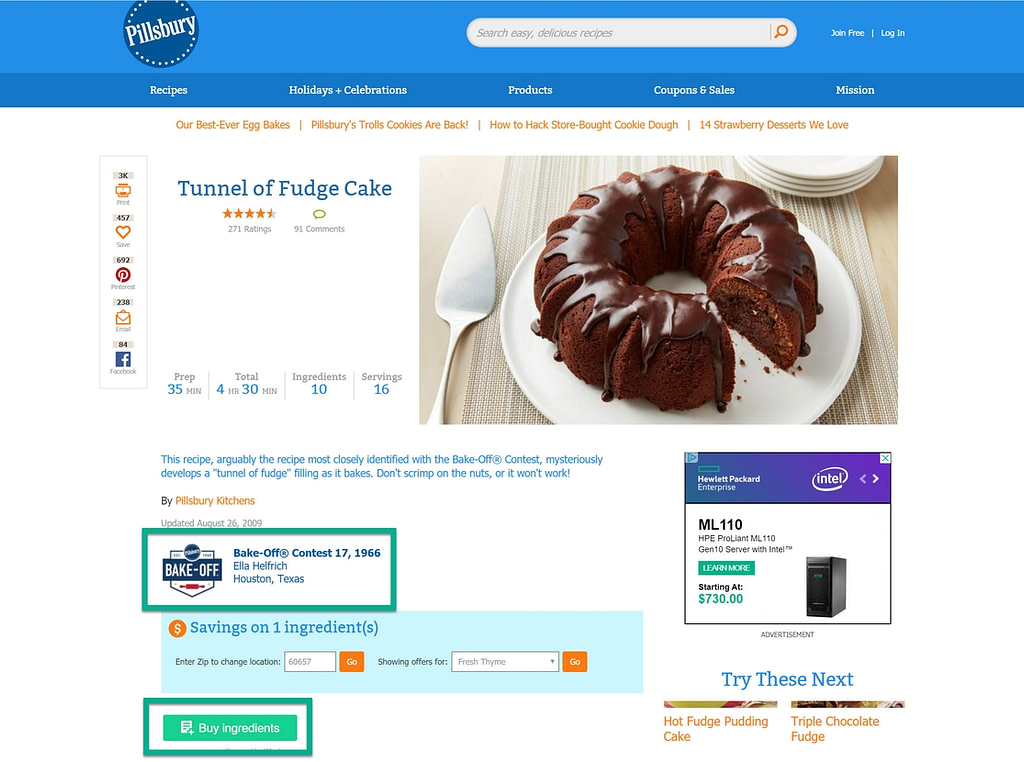 9. Artwork submissions for the Artists Network
It's common for more creative companies to ask for graphic designs, artwork, or drawings.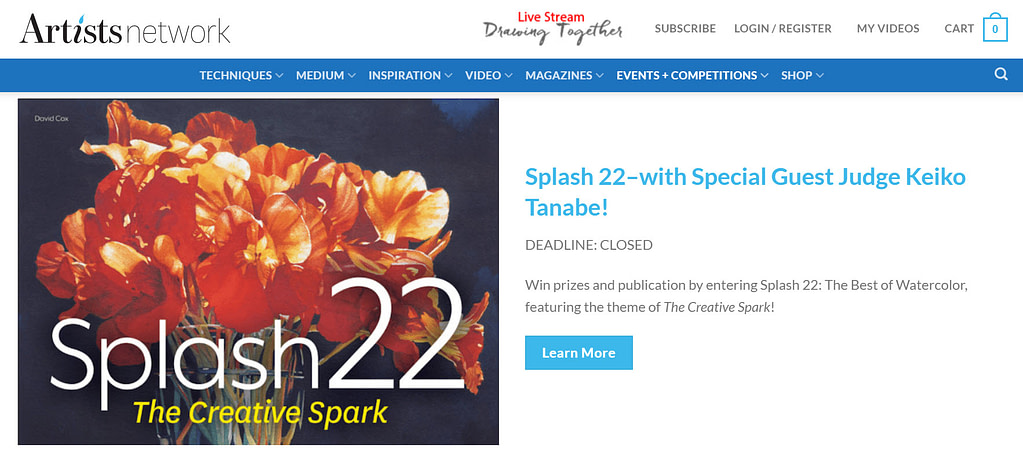 These can be used in other marketing materials and shared after the contest has ended.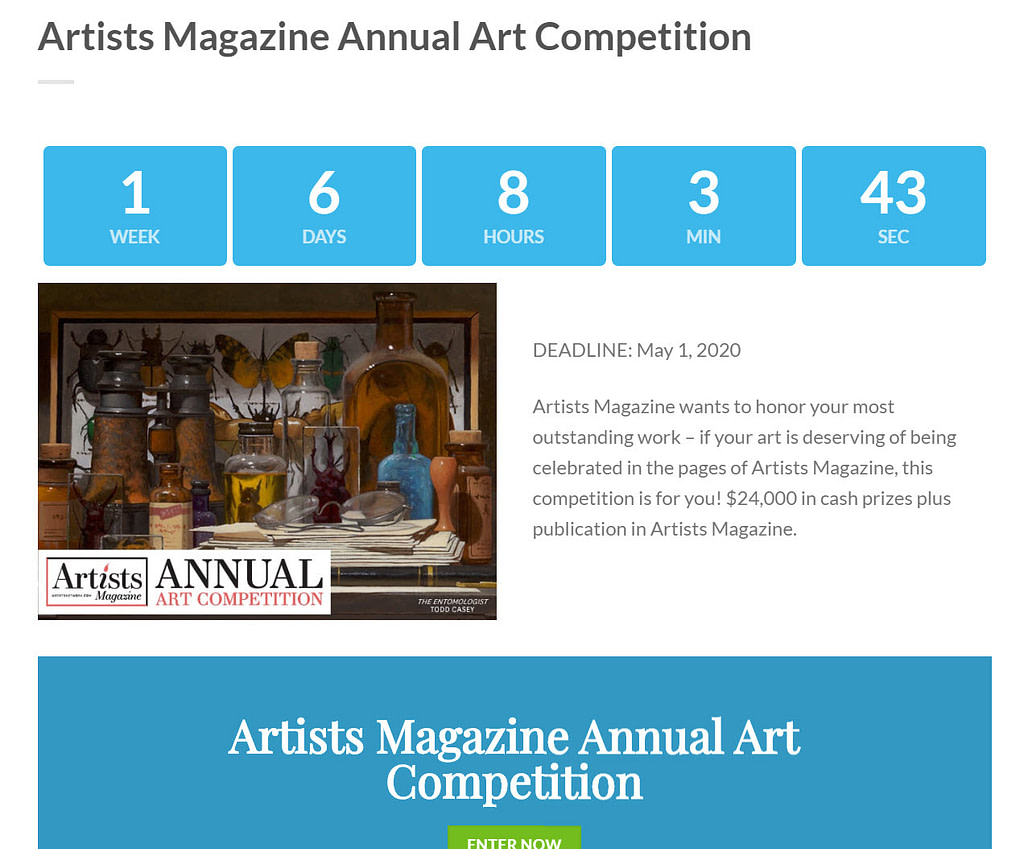 10. Bowflex at home
Humanizing a company is often key to success. Bowflex asks customers to hashtag their use of the products at home, bringing customers to the front page of the company's marketing plan.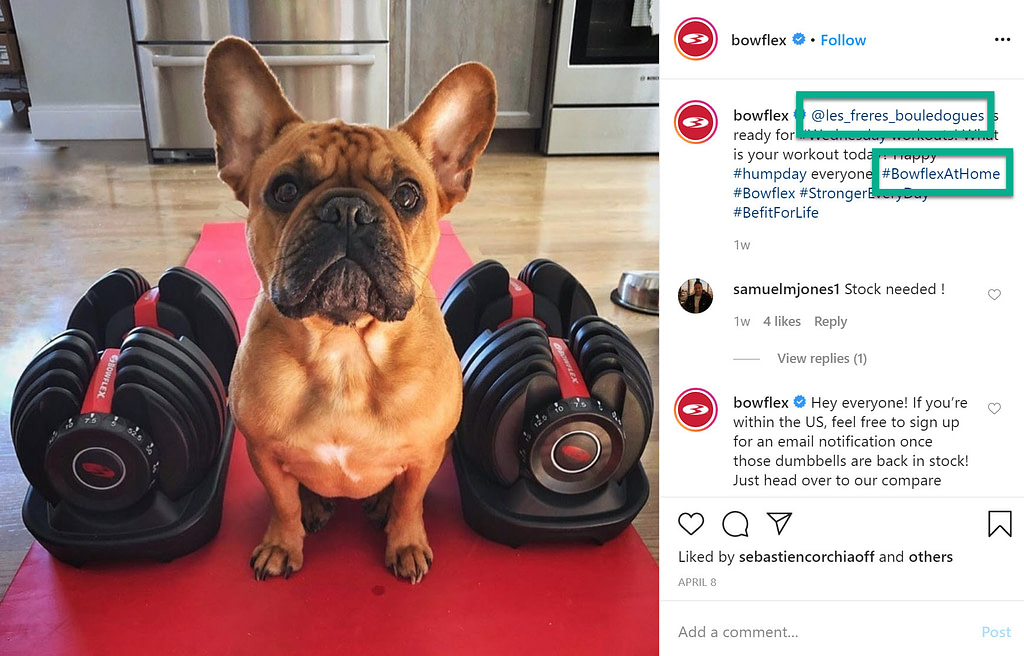 This strategy tends to prompt users to share and tag the company even more.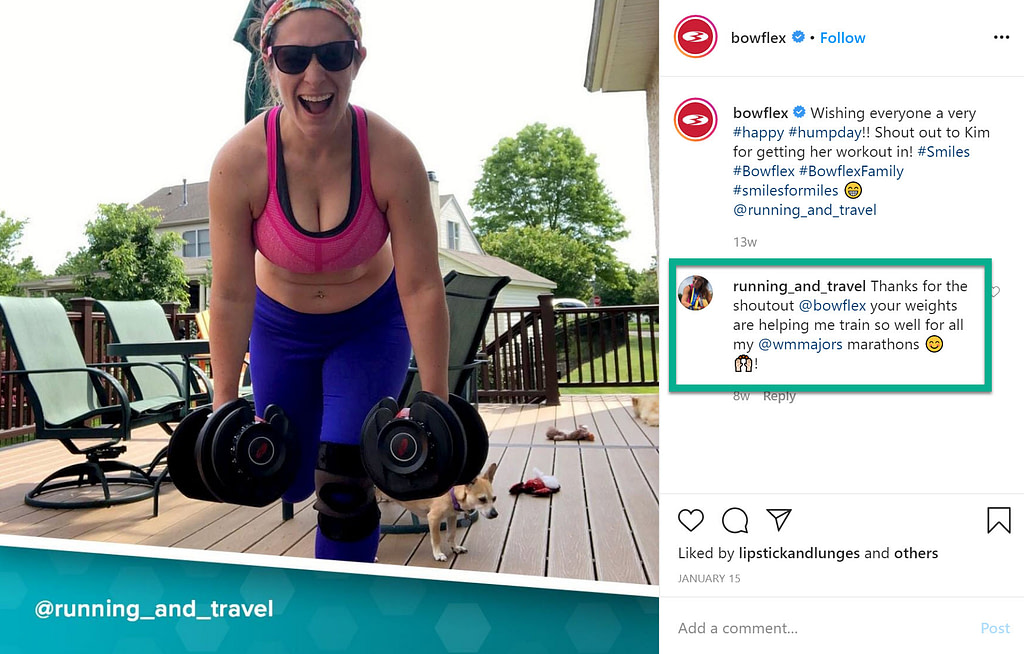 11. WPForms shows testimonials
Testimonials aren't anything new, but they're definitely under the user-generated content category.

All it takes is a simple request to top clients. Then, they do the work for you.

12. Zappos product feedback as a user-generated content example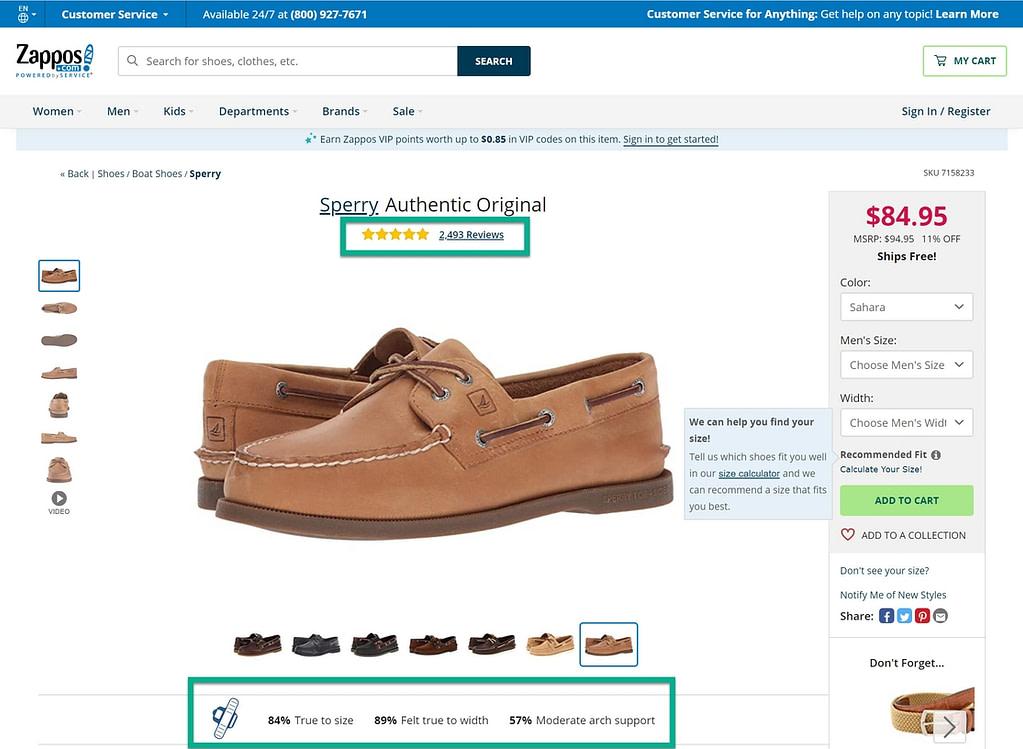 Star ratings and customer Q&As are customer-generated and important for online stores. Zappos even has a module for uploading customer photos on the product pages.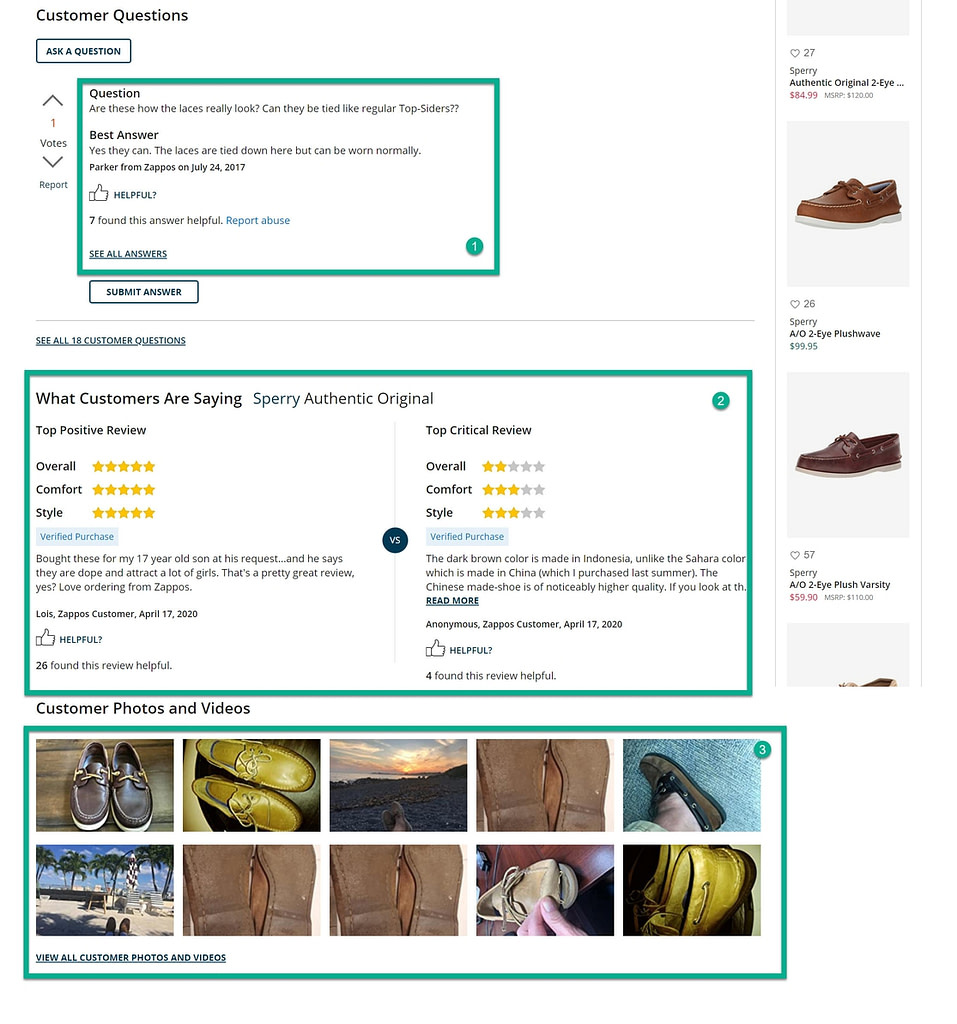 13. Team CP and its member interviews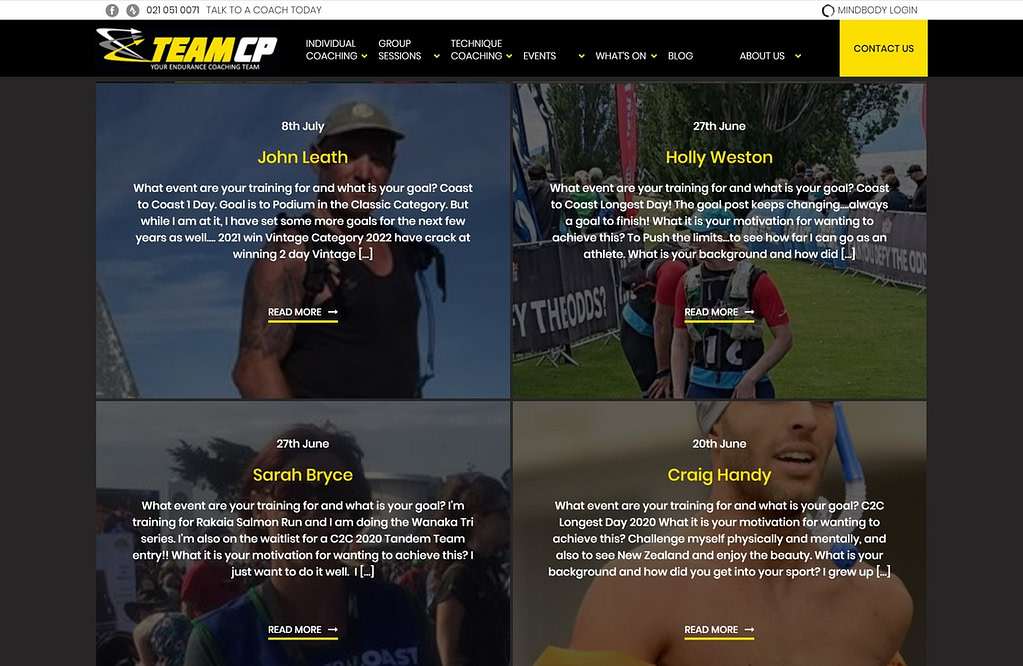 The reason we like this one so much is because it's a blog that features member fitness stories, and it's simple content. A quick questionnaire shouldn't take long to make regular blog content for any business.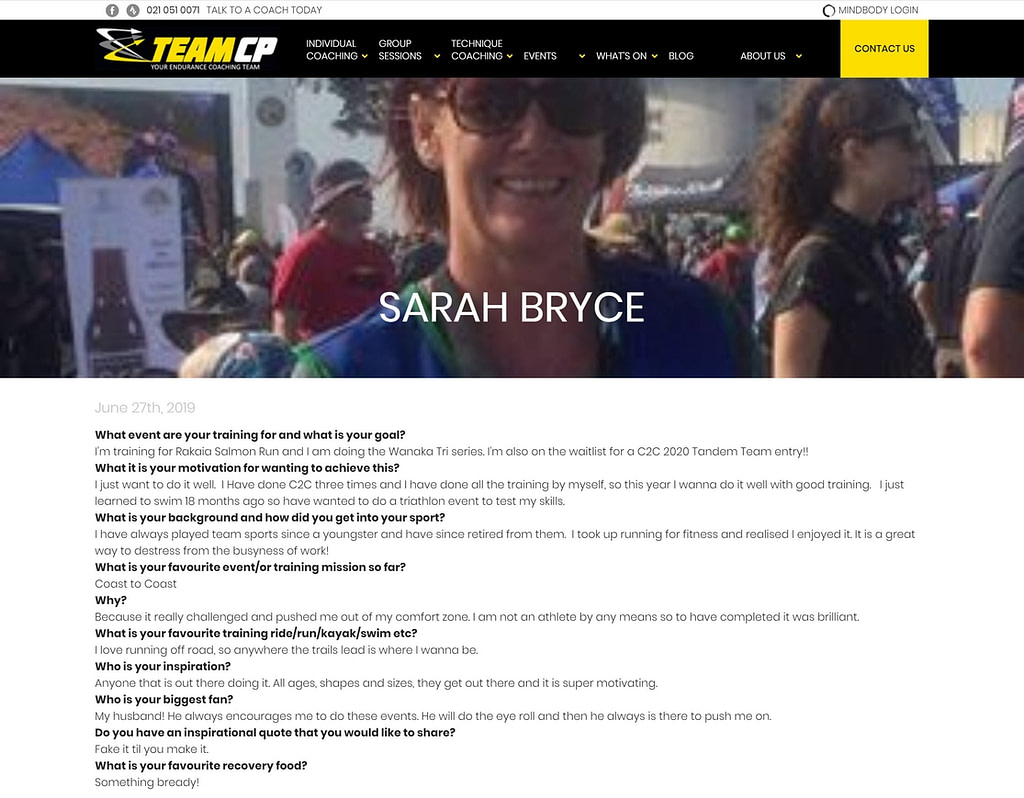 14. Color Street embraces brand ambassadors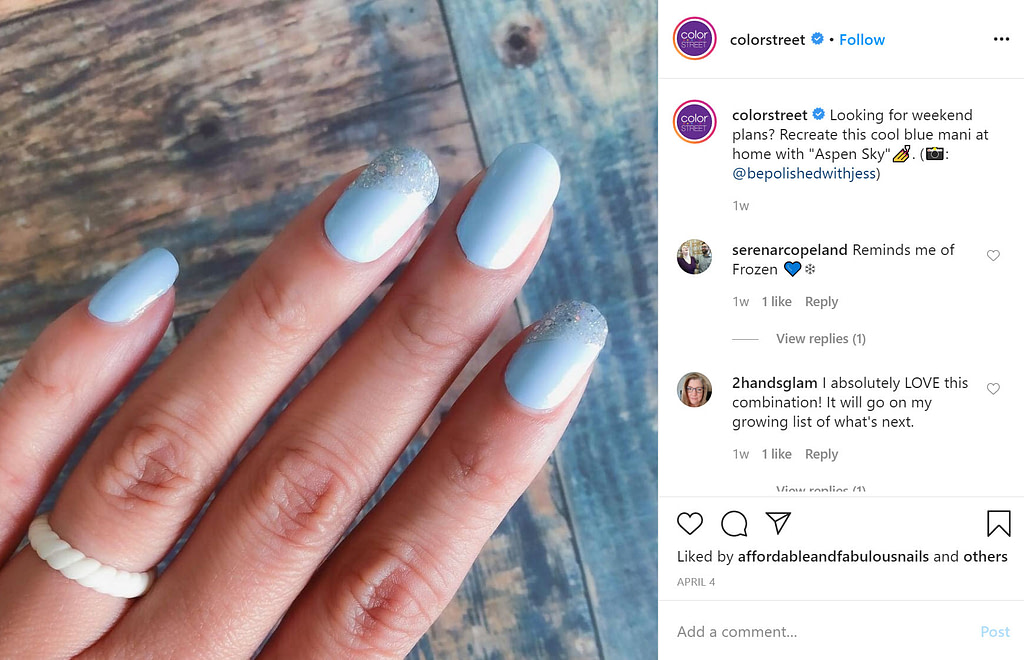 Call them influencers or ambassadors, but there's no doubt that getting these people to share your products on their own Instagram feeds is useful.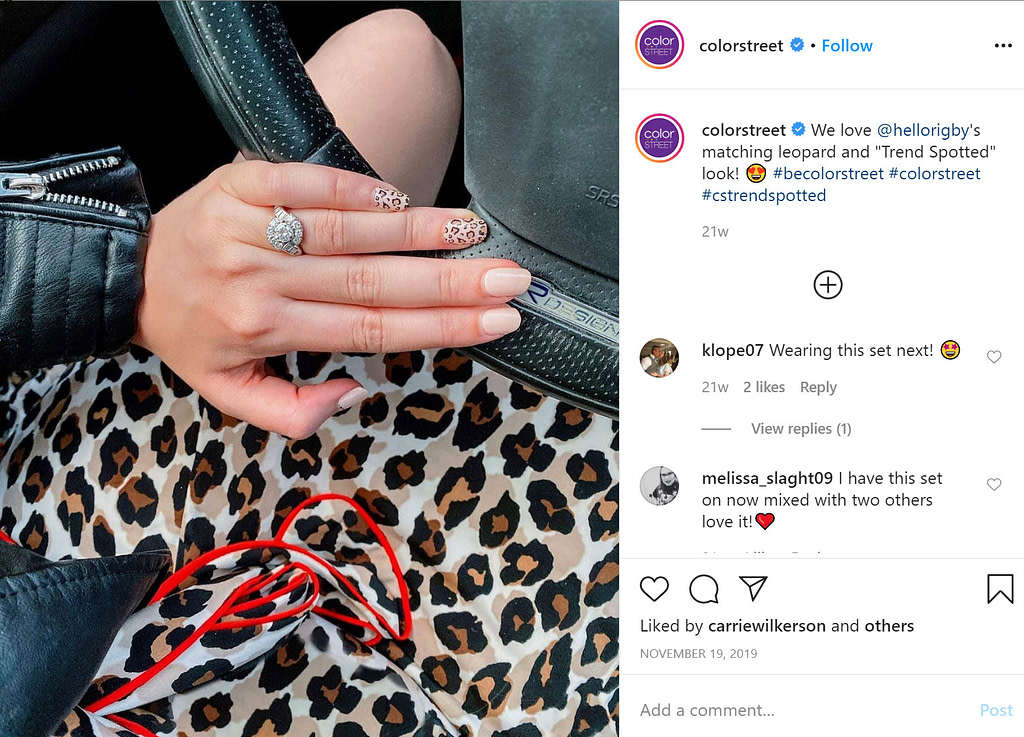 Which user-generated content examples are your favorites?
Product reviews are a must for online stores. Instagram hashtags do the trick for all types of companies. We especially like contests and guest bloggers.
These user-generated content examples show that marketing doesn't have to be expensive or lacking human connection.
For some actionable tips on how to get started with one type of user-generated content (guest posts), check out our guide on how to find guest writers for your blog.
Have any questions about implementing these user-generated content examples for your business? Ask away in the comments!
Free guide
5 Essential Tips to Speed Up
Your WordPress Site
Reduce your loading time by even 50-80%
just by following simple tips.