Freelance content marketing is gaining interest as more people find themselves in need of remote work. However, making a living in this field can be difficult without prior connections. Fortunately, there are many sites that can help you get started if you're willing to hustle.
Content marketing comes in various forms, so there are plenty of opportunities for aspiring writers. For instance, you could craft blog articles, social media posts, e-books, or other long-form content. Some freelancer platforms offer training as well, making it easier to build your portfolio. However, not all of them are free, and they may hold back a portion of your earnings in exchange for access to resources.
In this article, we'll take you through ten of the best freelance content marketing sites you can try out if you're looking for new clients. Let's get right to it!
Best freelance content marketing sites
If everything we've shared has you excited about freelance content marketing, let's look at the 10 best sites for getting started.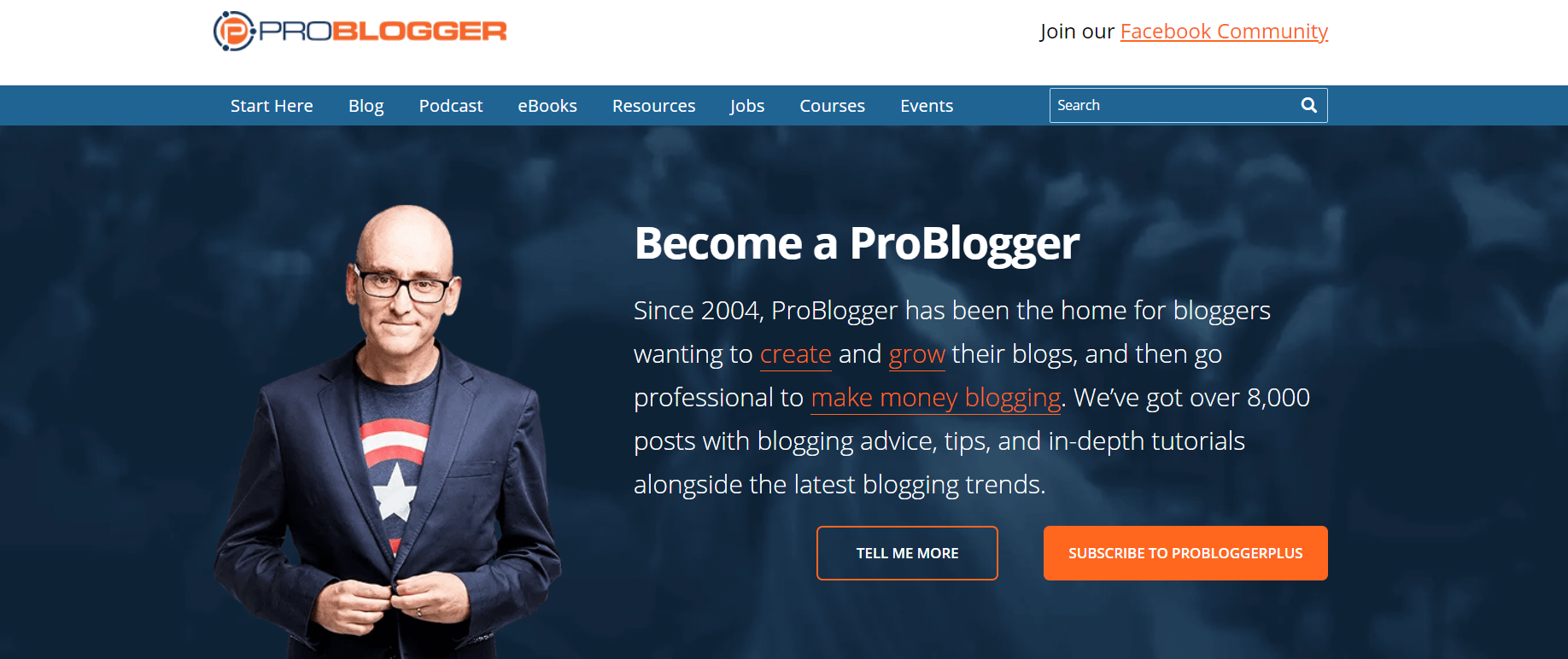 The ProBlogger job board is one of the most popular job listing platforms for beginners and seasoned content writers alike. The offers range from one-off blogging opportunities to long-term copywriting and content marketing projects.
Applying for a job is straightforward. There's also no need to sign up or pay any membership fees. You can simply send a message directly to the job poster, making the ProBlogger job board highly accessible to everyone.
👍 Pros:
Practically no barrier to entry
Wide variety of niches and blogs
Lots of free resources
No lengthy bidding process
👎 Cons:
No vetting for job listings
Highly competitive
Most jobs are relatively low-paying
The site also offers stellar blogging advice, including a podcast, content writing courses, and e-books. You can also subscribe for first access to new resources.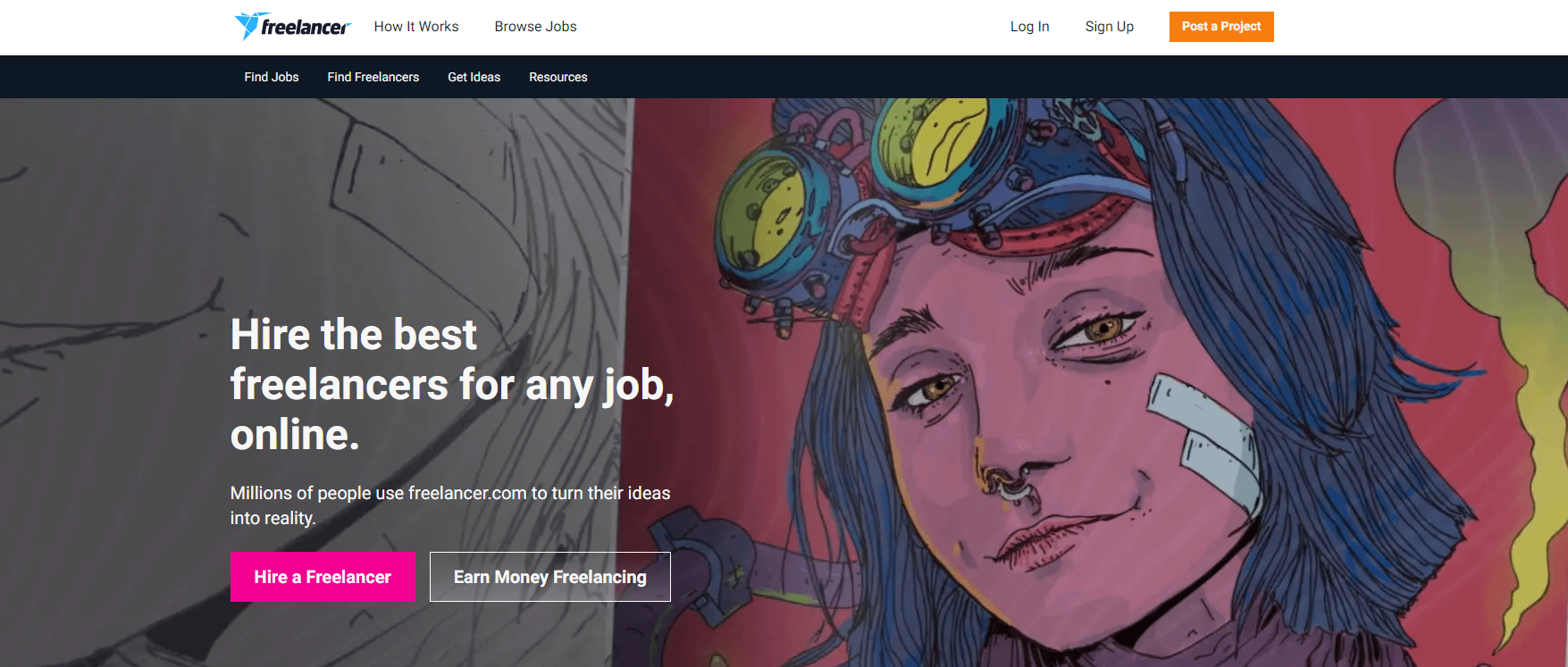 Freelancer.com is another trusted job board for writing and content marketing opportunities. Unlike ProBlogger, this platform requires you to sign up for an account. You'll also have to go through a verification process before you can start bidding for jobs.
If you're a beginner, you can submit your work as part of a contest, which might help grow your portfolio. Employers typically choose the cheapest freelancer who offers the highest quality of work.
👍 Pros:
Verified jobs
High-quality assignments
Wide variety of projects
Desktop and mobile apps
👎 Cons:
Higher barrier to entry
Time-consuming bidding process
You might have to under-charge to stand out from competitors
Freelancer.com is free to use. However, bidding is limited to six free proposals per month, plus there's a service fee per project (10% or $5, whichever is greater).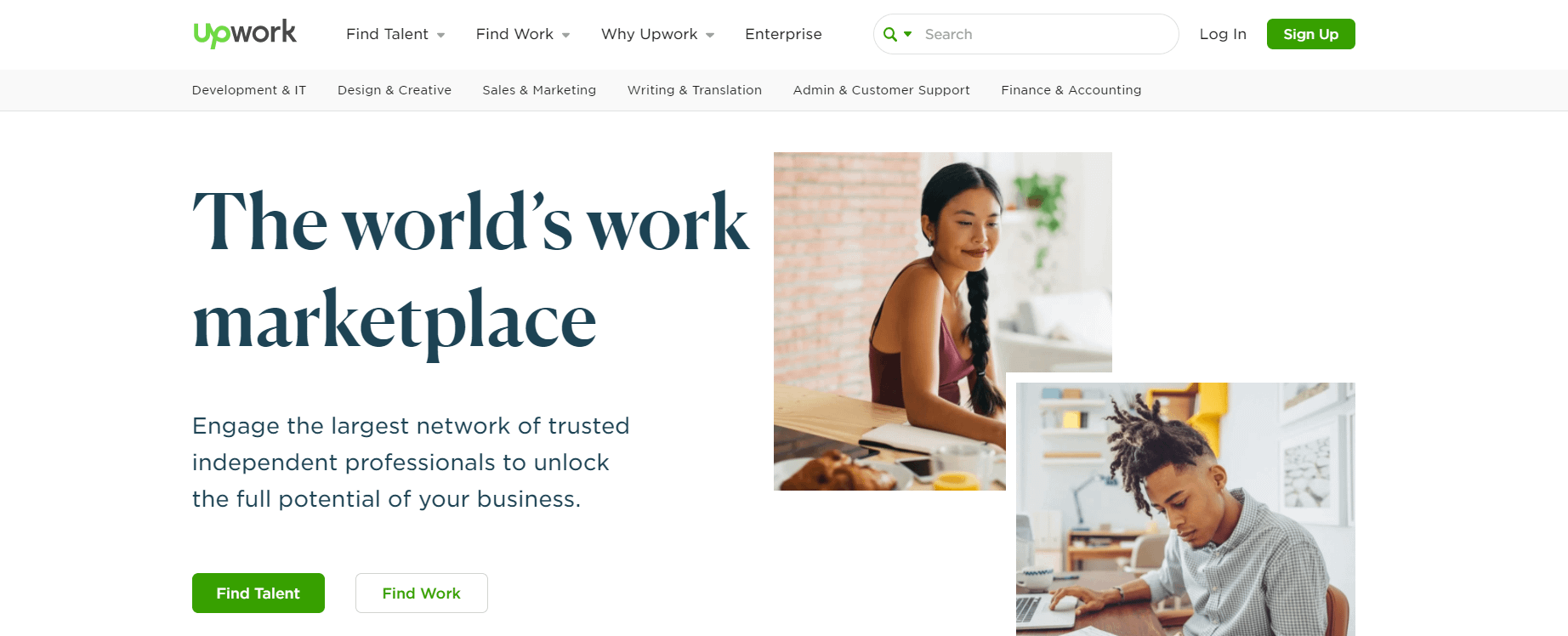 Next, we have Upwork, a popular freelancing platform for content writers, graphic designers, developers, and marketing professionals of all stripes. The site matches job posters with the best candidates for the project, although it's possible to browse listings as well.
To get started, Upwork requires you to set up a profile and fill it in with relevant details. For instance, you can add a portfolio, case studies, and even a welcome video. You can also indicate your general availability and hourly rate.
If you're interested in a project, you'll be able to review job requirements and client ratings, then submit a proposal.
👍 Pros:
Verified jobs
Communication app with conferencing capabilities
Secure payments and contracts
Payment per hour or per project
👎 Cons:
May not be suitable for beginners
The bidding process can be time-consuming
Service fee (based on lifetime billings with each client)

Guru is another option similar to Freelancer.com and Upwork. It enables you to set up a profile, send proposals to your chosen prospects, and get paid in a secure and timely manner.
Guru also helps you manage all your communications and bids. For instance, you can use Work Rooms, which enable you to collaborate with multiple team members on a project.
👍 Pros:
Verified jobs
Up to ten free bids per month
Daily job match
Flexible payment terms (fixed price, hourly, task-based)
👎 Cons:
Limited choice of jobs
May not be suitable for beginners
Joining Guru is free. However, the platform charges a 5% service fee per project.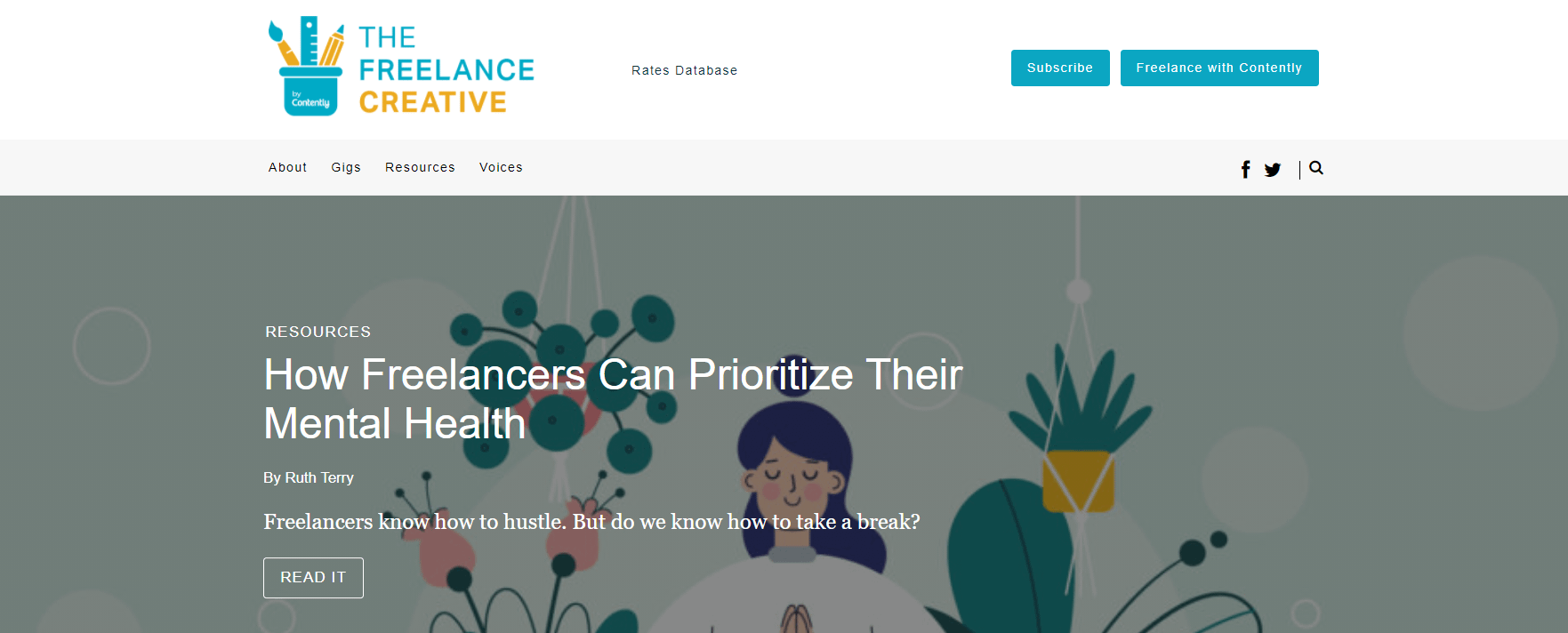 Our next recommendation is Contently. This platform is slightly different as it's more of an agency than a job board. Still, it might be worth a try if you're looking for regular assignments.
Contently connects freelancers with bigger brands, making it an excellent opportunity to boost your reputation. However, you'll need to go through a screening process, and you'll likely need a decent portfolio to be considered.
👍 Pros:
Potential for steady work
Lucrative projects with well-known brands
Secure and timely payments
👎 Cons:
Note that once you join Contently, you'll still have to pitch for assignments.

Next up, we have Contena, a premium membership site for aspiring and experienced writers. It offers access to high-quality, vetted jobs that are sent to your inbox daily.
While it's a paid service, you'll benefit from various resources such as the Contena Academy and personal coaching advice. Therefore, it's an excellent option for beginners who are serious about their careers in content marketing.
👍 Pros:
Wide variety of projects
Personalized job search
Career development tools
👎 Cons:
Limited openings
Pricey membership fees (around $40 per month with a yearly subscription)
Contena also offers a rate comparison tool, helping you price your work appropriately to land quality gigs.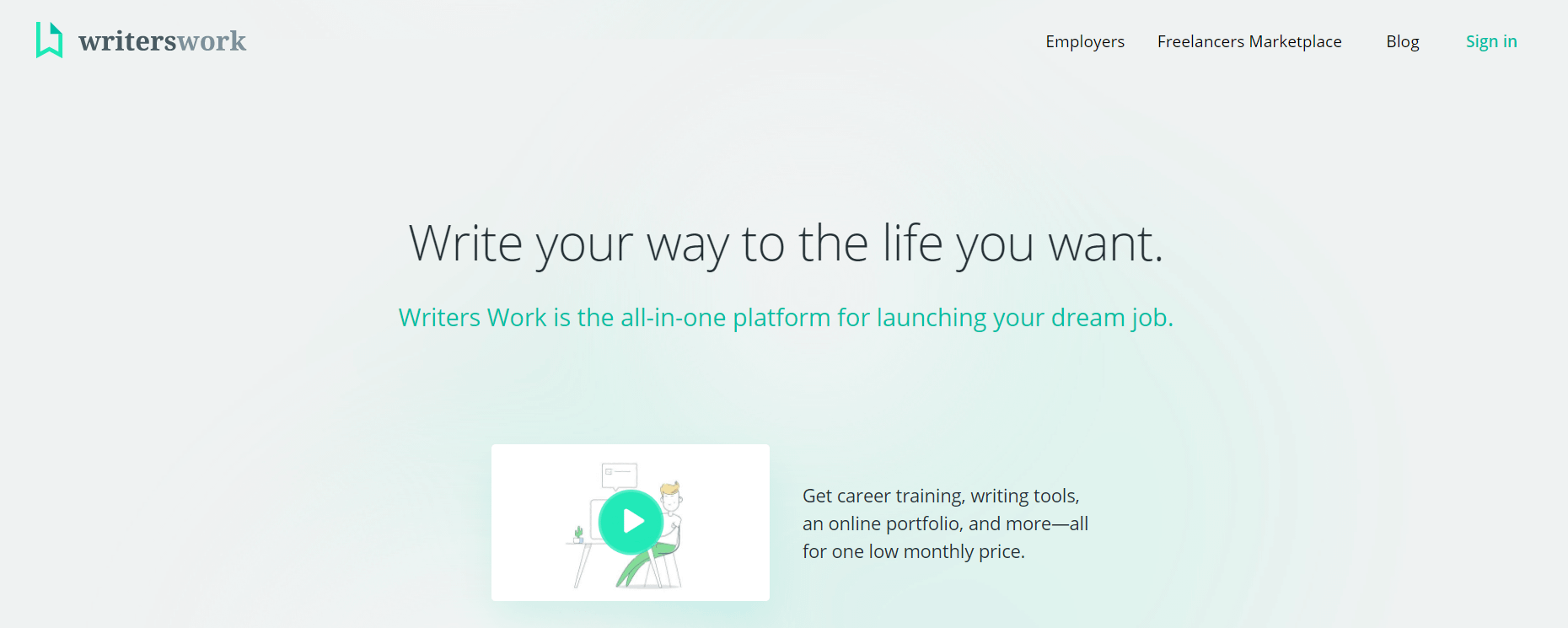 If you find Contena's membership fees too expensive, Writers Work might be an excellent alternative. Like Contena, this platform offers training and access to high-quality jobs in exchange for a subscription fee.
Writers Work may not have as many lucrative job listings as Contena. Still, it does offer coaching services and a portfolio-building tool. It also comes with useful features such as its word processor with a built-in grammar and readability checker.
👍 Pros:
Relatively cheap membership fees ($15 per month or $47 one-time fee)
Simple interface
Submission feature for open assignments
👎 Cons:
Low variety of projects
Available jobs are sometimes out of date
Writers Work also comes with productivity-enhancing features, such as soothing music or white noise to help you focus.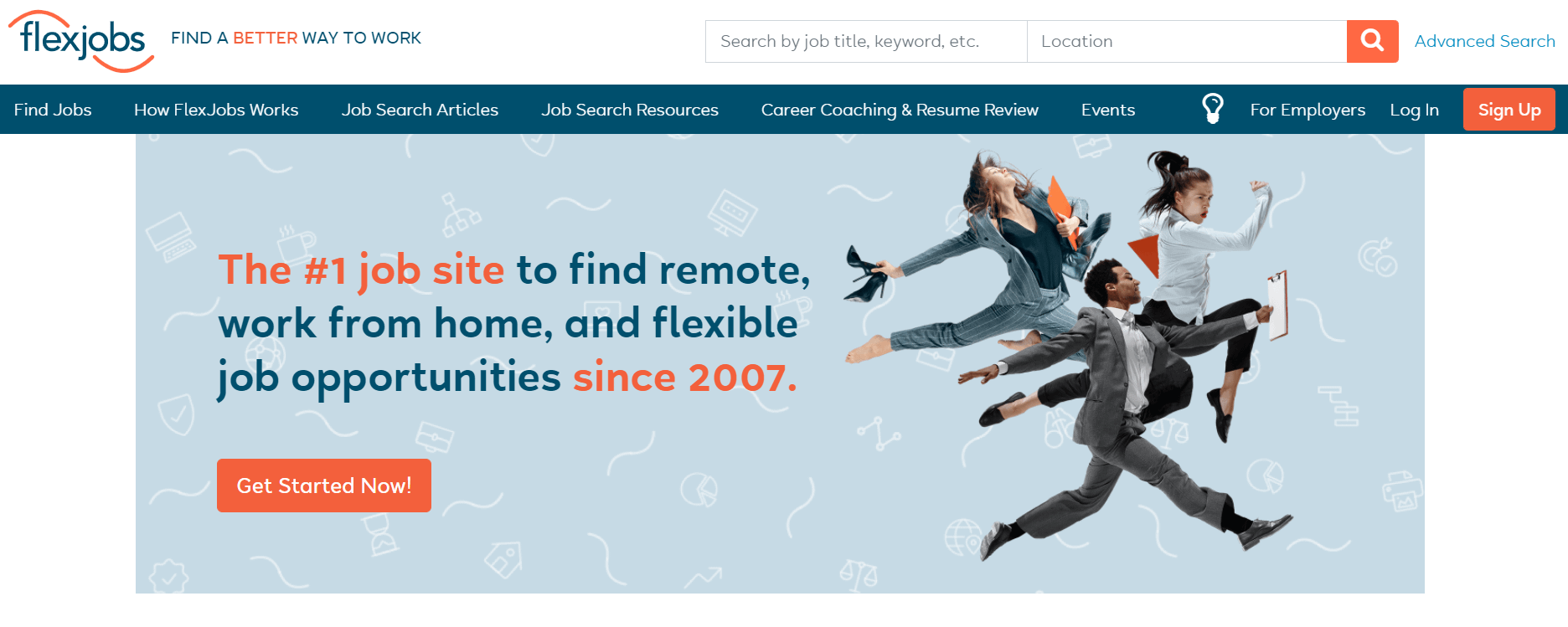 Our next recommendation is FlexJobs, a premium job listing platform. It specializes in opportunities for professionals looking for remote work.
As the name suggests, the site gives you a lot of flexibility in your job search, enabling you to fully personalize your results. FlexJobs also verifies each listing, so you won't waste your time scanning through potential spam.
👍 Pros:
Affordable pricing
Verified postings
Wide variety of jobs
👎 Cons:
May not be suitable for beginners
Career coaching services cost extra
Membership fees start from $14.95 per month.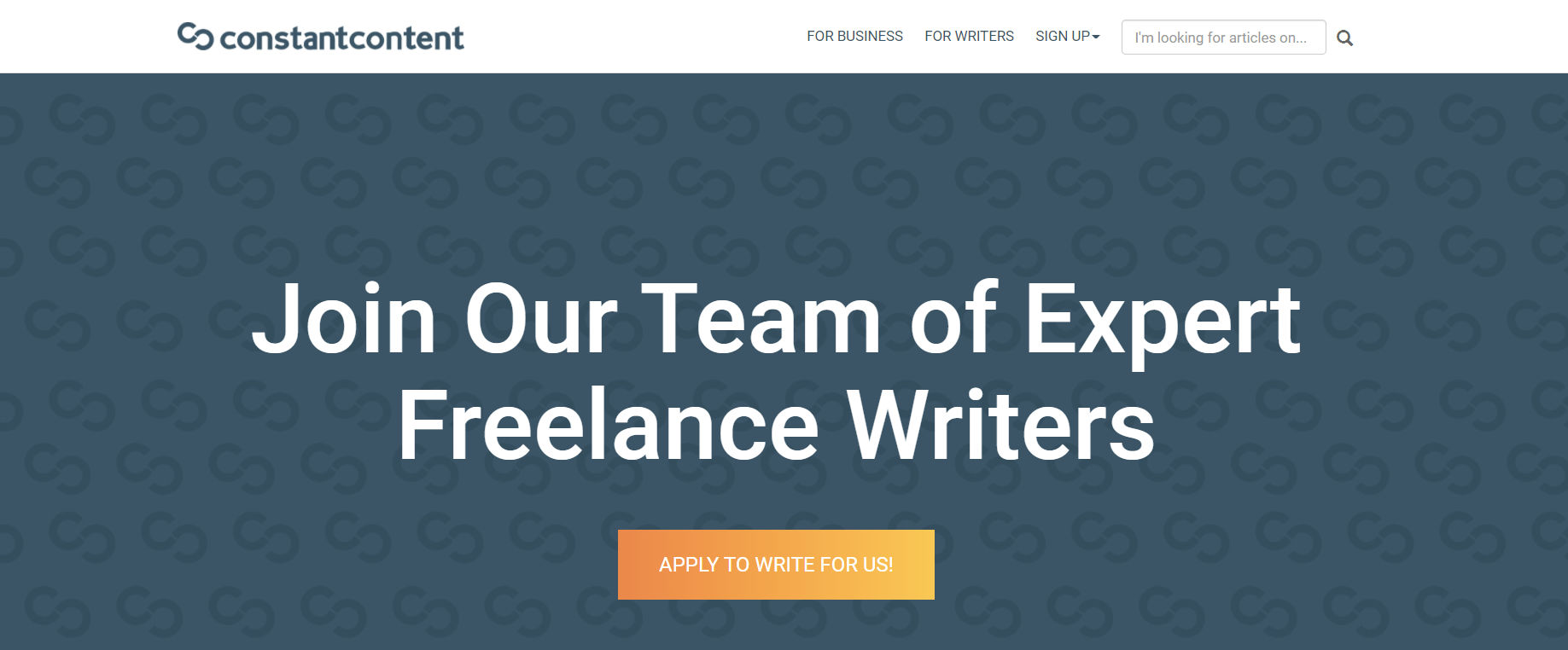 Next up, we have Constant Content. Like most sites on this list, this platform requires you to sign up to browse job listings.
You'll also have to take a writing assessment and submit a short sample for consideration. If you're suitable, you'll join the platform's writer database and gain access to freelance content marketing opportunities.
👍 Pros:
Suitable for writers with any level of expertise
High-quality projects with well-known brands
Portfolio not required
👎 Cons:
Lacking in available resources and training
Lengthy registration process
Note that you may not be able to get referrals as contacting clients outside the platform is not allowed.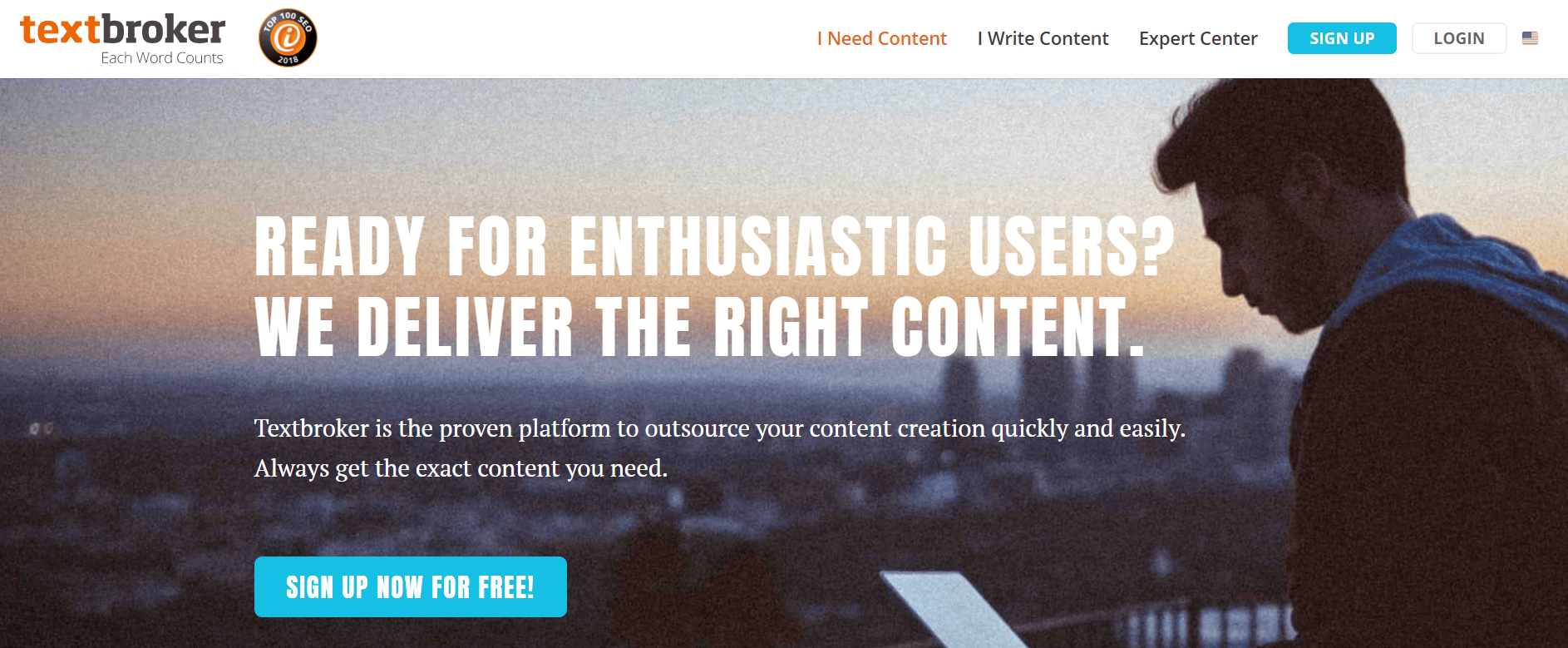 Our final recommendation is Textbroker, an agency-like network for writers and content marketers. It offers potential for steady work once you become a verified member.
Joining Textbroker is free. You'll need to submit a writing sample, which will be assessed for quality. Your rate per word will increase with your score (between two and five stars). However, you aren't likely to find many lucrative opportunities with this platform.
👍 Pros:
Suitable for beginners
Weekly payments
No need to bid for assignments
👎 Cons:
👉 Note that Textbroker is currently only available to U.S. citizens.
Find more freelance content marketing jobs today
Content marketing can be a lucrative field. It's also relatively easy to break into if you're willing to work hard on your portfolio. Still, it might be challenging to get your foot in the door if you're new to the game.
In this article, we've listed ten of the best freelance content marketing sites suitable for all levels of expertise. To recap, if you're an aspiring writer, membership platforms such as Contena or Writers Work offer comprehensive training and personal coaching. If you already have some experience, Contently or Upwork might be worth a try. Otherwise, you can browse jobs on the ProBlogger job board for free.
For some other tips on how to become successful with content marketing, check out our guide on how to make a living blogging.
Do you have any questions about freelance content marketing sites? Let us know in the comments section below!
Free guide
5 Essential Tips to Speed Up
Your WordPress Site
Reduce your loading time by even 50-80%
just by following simple tips.